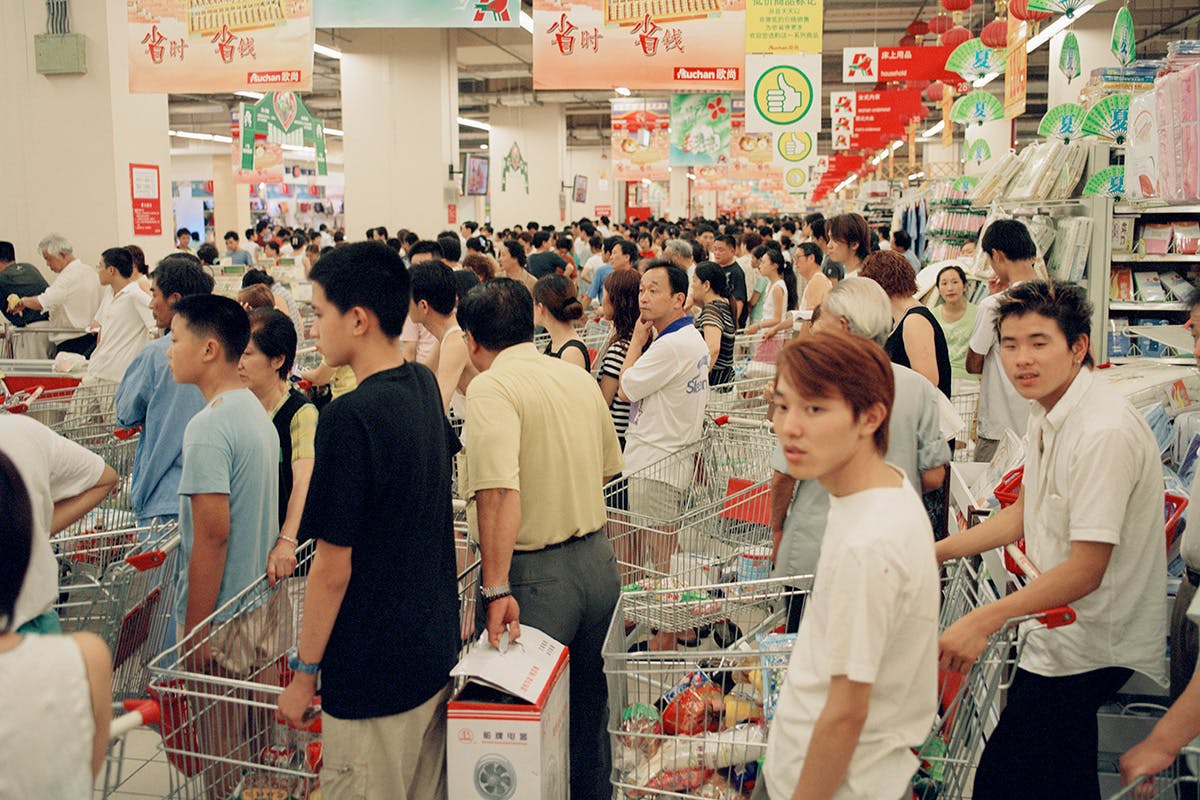 Our latest research, presented in "The New Key Opinion Leader Is Here" report — written in partnership with Tony Wang and with data from TD Reply — evaluates how a new generation of Chinese Key Opinion Leaders (KOLs) are growing up on a different set of platforms and changing the rules of influencer marketing. We call them Cultural Opinion Leaders (COLs). Driven by Gen Z culture, COLs will set the tone going forward for how brands navigate influence in China and beyond. Here, we're sharing an exclusive look at some of the insights retrieved from a series of conducted interviews with prominent experts on how influence is created, and shifting, in the Chinese market.
While traditional fashion KOLs are best known for their presence on apps like Weibo and WeChat, COLs are more active on platforms like Little Red Book and Bilibili. Unsurprisingly, when looking at the age distribution of users on various Chinese tech platforms, Little Red Book and Bilibili have the largest percentage of under 24 users, at respectively 48 percent and 76 percent.
While Weibo isn't going away anytime soon (much like Facebook in the West), for COLs, the general consensus is that it's less and less relevant for actually connecting with friends and following influencers, and more useful a general source of news, especially for celebrity gossip.
While KOL marketing in China traditionally was about finding the largest — and lowest — common denominator to drive influence at scale, COLs are more interested in depth and quality of discussion and engagement. For this next generation of influencers, building community is more important than acquiring followers.
To better appreciate the importance of community, we spoke with Chinese designer Rui Zhou, whose label RUI is based between New York and Shanghai and carried by stockists internationally. As a 2021 LVMH Prize finalist, Rui has emerged as a global favorite, leading the vanguard of China's next generation of design talent.
Here, she discusses how her anti-influencer influencer strategy allows her to focus more on creating an authentic, engaged community.
Tony Wang: Rui, how do you work with KOLs (and COLs) to promote your brand?
Rui Zhou: 99 percent of our brand content comes from our customers organically buying and wearing the product. Because we're such a small brand, we don't pay or gift influencers to wear our clothes. We don't have the budget or the time to really do KOL marketing.
And yet you have so many influencers, both local and international, wearing your product.
Yes, we've been fortunate to have so much support from the community. Our pieces photograph really well and look great in videos — especially music or dance videos — so we've found influencers really love buying it for their own content.
Over time, of course we'd like to look more into seeding. But for me the point of seeding is to tell the KOL you care about them, not to force them to post about you and if you build that relationship, they'll post about you eventually. With that in mind, we'd only start with seeding for special people we really want to have a strong connection with.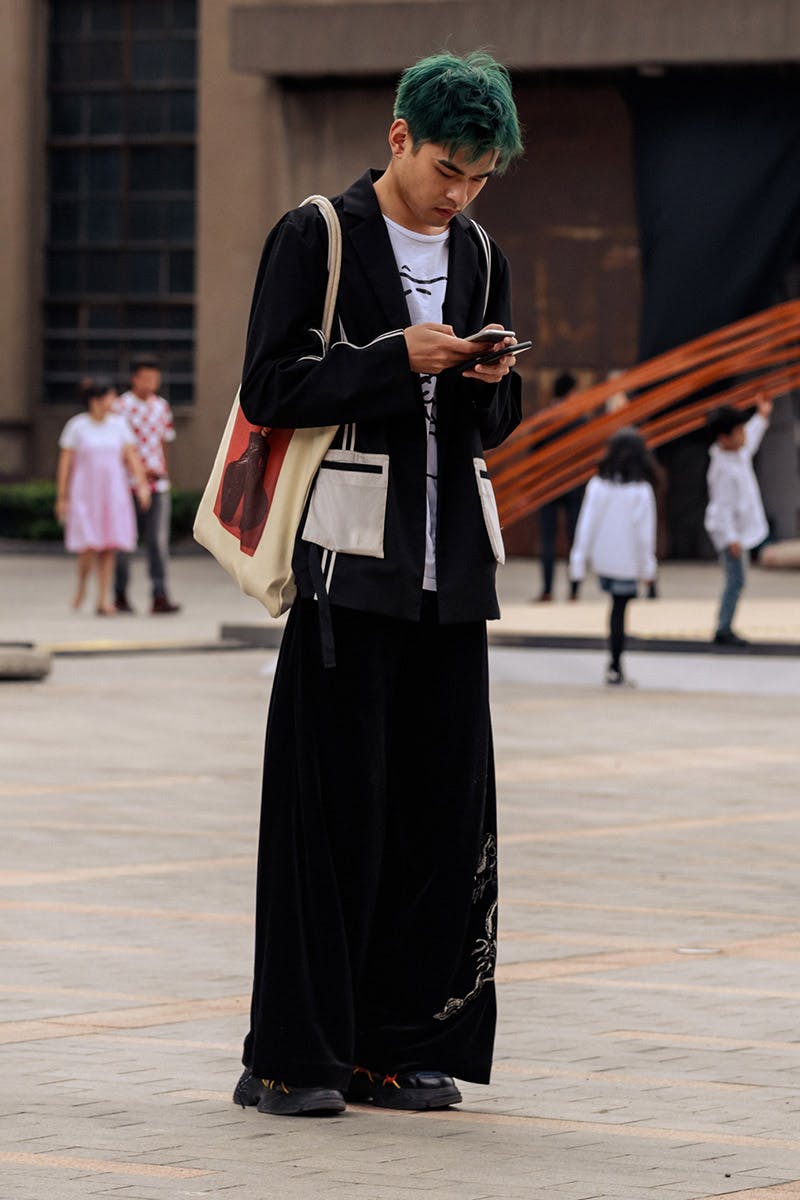 RUI is part of the new wave of Gen Z Chinese brands. Do you feel like you're building your brand differently from past Chinese designers?
I graduated from Parsons with an MFA in 2018 and then launched my own brand the following year. The main technique I used in my clothing comes from my thesis collection, so I still refer to my graduate collection as the first season. While I started presenting my collection during New York Fashion Week in September 2019, I eventually decided to move to Shanghai Fashion Week the following year.
Chinese designers from an older generation are more often based in Europe or America. But if you look at my contemporaries like DiDu, Window Sen, and Yueqi Qi, we're happy to show and produce in China. We're Chinese, but we're not a 100 percent Chinese brand. We're not a national brand.
For me, I don't think Shanghai Fashion Week has limited my future. The location matters less and less. When I did my show outside of China, I didn't put my brand on the official list: it doesn't mean anything. I can do the show anywhere. Next time I could show in Paris, or show in New York again.
I know you cast talent of various body sizes as well as actual customers for campaigns, content, and runway shows. Is that a creative or marketing decision?
For our shows, we'll cast a wider range of body sizes. I think that gesture was special for the Shanghai fashion crowd, because most shows work with typical models. But because my pieces aren't super practical, I like working with women that have more normal body sizes. And featuring actual customers is great because we know they love the brand.
So speaking of actual customers, I know in China that KOCs (Key Opinion Consumers) are also an important part of the influencer landscape. What are the differences between a KOL and a KOC for you?
I don't really see the difference between a Key Opinion Leader versus a Key Opinion Consumer. For me, it's about building community, and you can't pay for it. So I choose to not pay for influencer marketing or gift products to influencers. As a result, every influencer post we get is truly genuine and a result of them loving and wanting to support the brand. This lets us really build up a fan community. We have a couple of superfans that I personally keep track of because they're constantly buying new products and tagging us. I'll message and thank them of course, and try to build a more personal connection where I can.
So in some ways, your influencer strategy is to not do influencer marketing.
It's a strategy in exclusivity, which came about as a result of being too small to really invest in KOL marketing. But I believe if you invest in your organic community as your brand rule, you'll be more successful in the long run.
Ultimately, I want an authentic product story. It's also easier for me to sell and tell it to my fans. At the end of the day, it's a business; but nowadays there's more competition, saturation, fatigue, and market maturation.
So I want to run our social media more as a form of community. For example, we use Wechat to take orders directly from engaged clients. And because WeChat is a messaging app where we have to add each other as contacts, it's more intimate and exclusive. This one-to-one communication approach has helped build our community. When we post, it's more than just an announcement, it also makes you feel like a Rui fan.
For access to the complete report and to enroll in a 10-day email series breaking down key findings, sign up here.
This interview has been edited and condensed for clarity.