These weren't the kind of waffles I expected to come from sacai. Nonetheless, it is a sole-ful treat conjured up by Chitose Abe's brand and the pro foodies of Ghetto Gastro (in that case, I'm not complaining).
For this tasty union, sacai and Ghetto Gastro joined forces for a collaborative café, serving waffles and drinks at Tokyo Burnside, a pop-up restaurant space in Harajuku.
From December 24 to December 30, sacai GASTRO will offer four waffle dishes: Strawberry Haze, Black Power, Chicken Coup, and Triple C.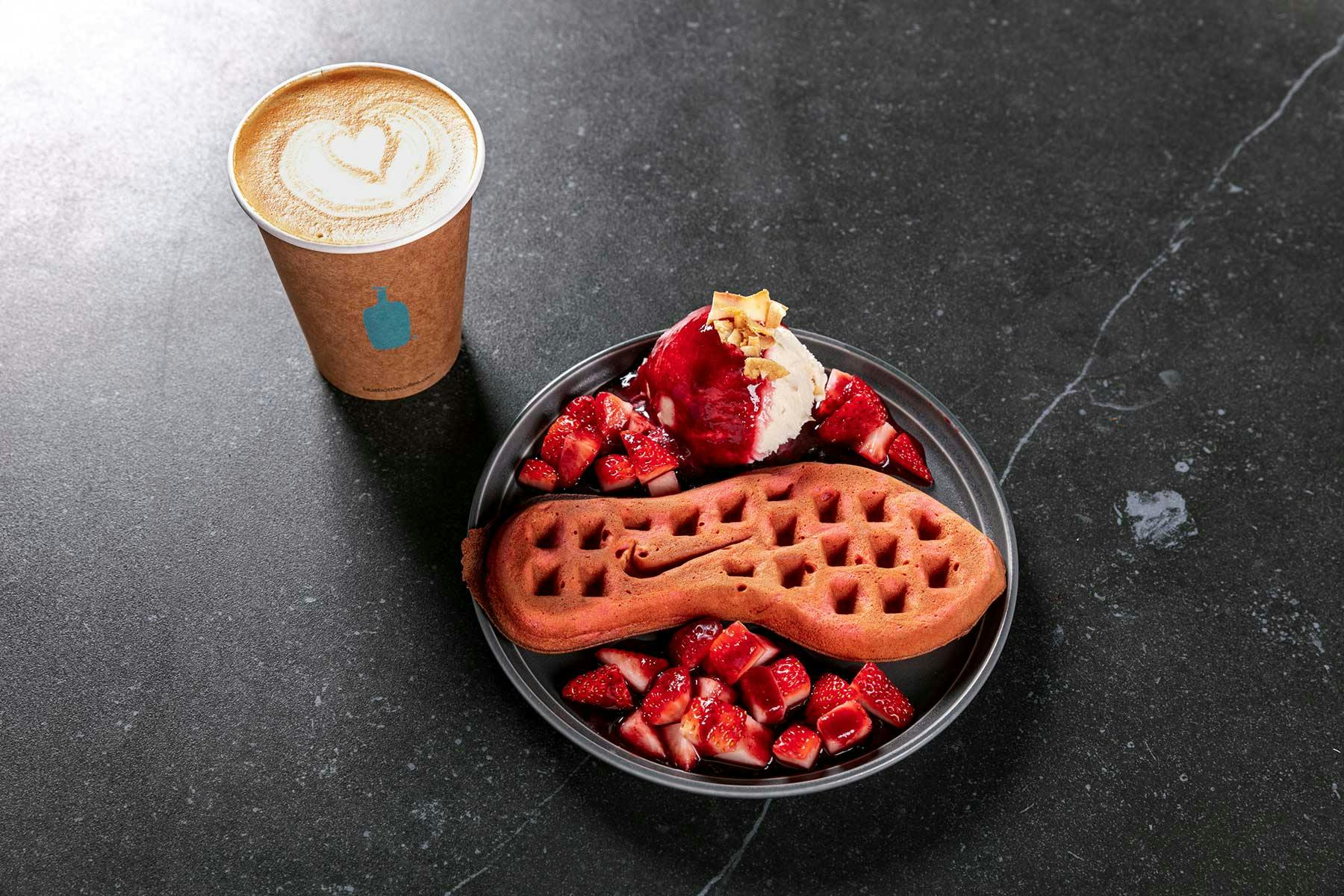 The Strawberry Haze comes with — you guessed it — strawberries. Meanwhile, Chicken Coup arrives as a classic chicken and waffle combo and the Black Power materializes as a chocolate waffle served with plantain ice cream.
Last but not least, fine dining meets brekkie for the Triple C – a waffle served served with a side of caviar (pinkies up!).
Molded to the shape of a shoe's sole and stamped with the Swoosh, each gluten-free waffle derives from sacai's own recipe as administered by Ghetto Gastro.
After all, the Bronx chefs and recent Frontpage stars are the masterminds behind the Wavy waffle mix and "Waffles and Models" party series. No one knows the sweet meal better than them!
In addition to the foot-shaped breakfast dish, guests will discover a selection of coffee and matcha beverages, as provided by Blue Bottle Coffee and Rocky's Matcha.
Supported by Nike — hence, the Swoosh'd eats — sacai GASTRO will also drop merch in honor of their temporary café moment, including some tees and tote bags by sacai and Ghetto Gastro's Wavy brand.
No LDWaffles or VaporWaffles this go-around, so don't expect another three-way sneaker collab. Simply put, the minds of sacai and Ghetto Gastro combined their geniuses for an edible waffle made from the sole — Nike's sole, that is.
On another note, anyone else hungry now or is it just me?
Shop our favorite products