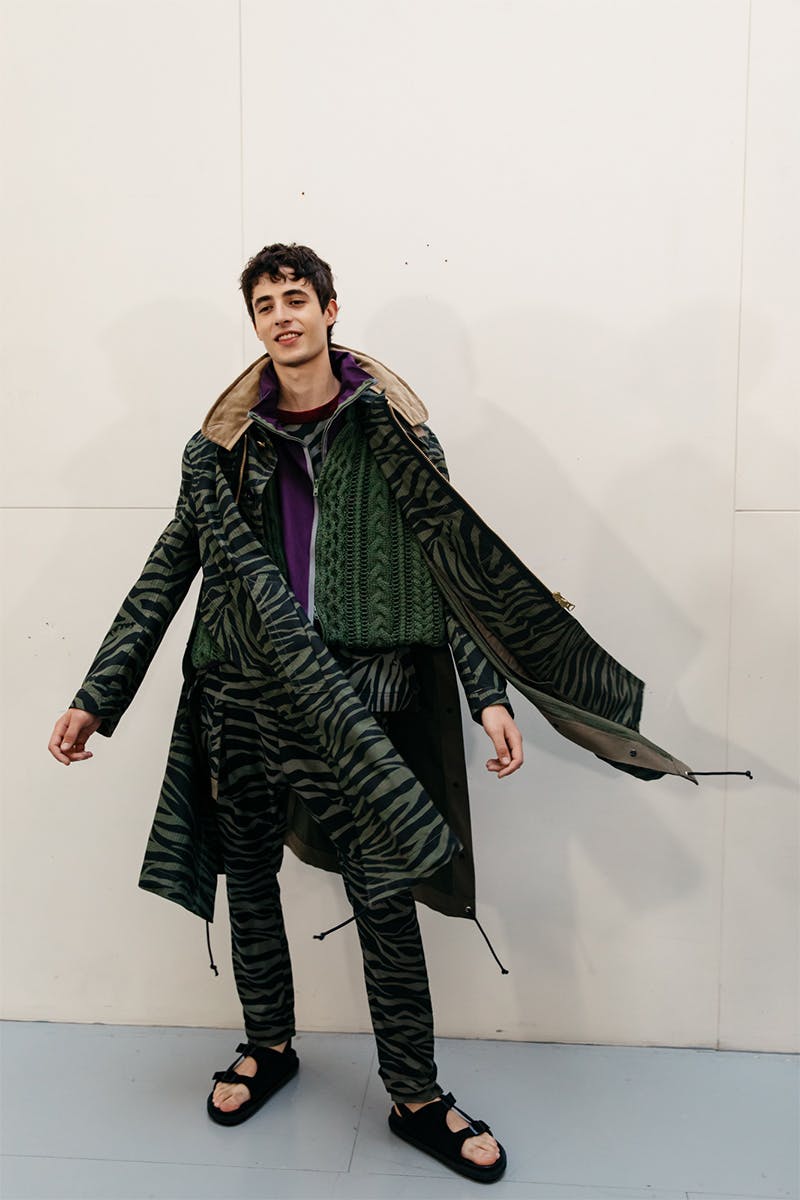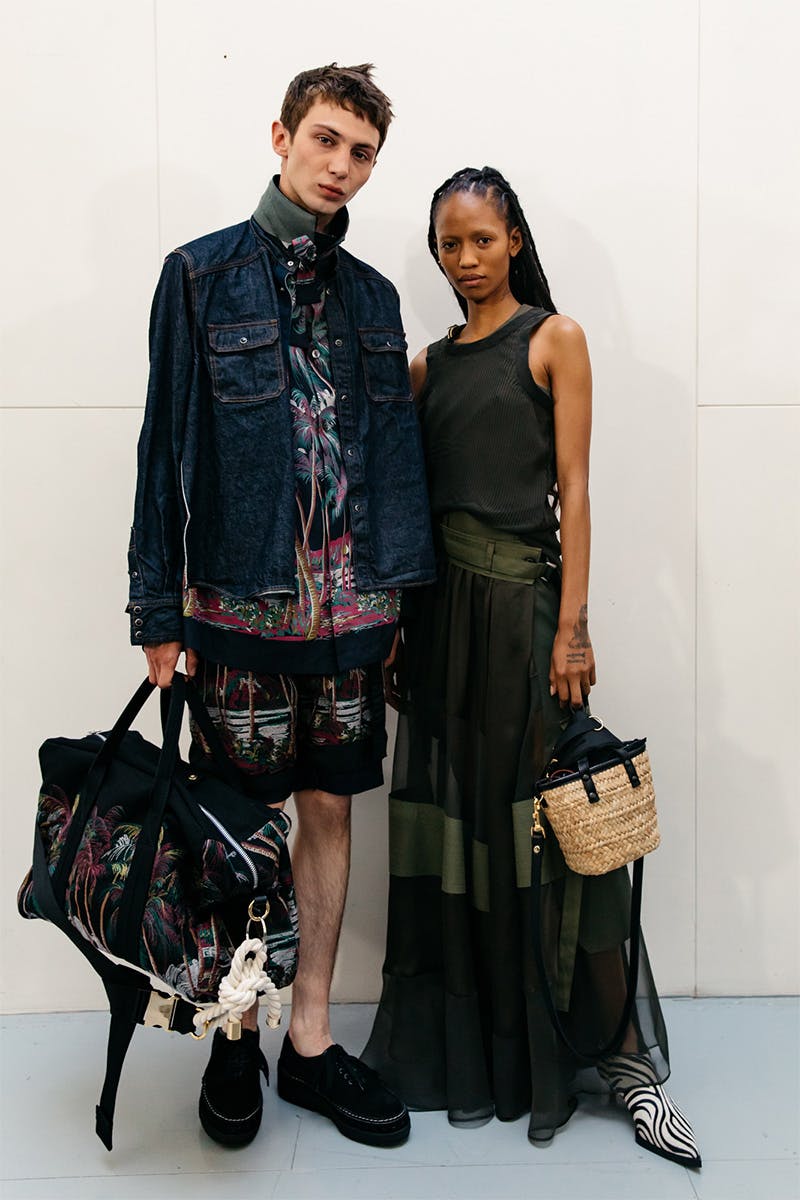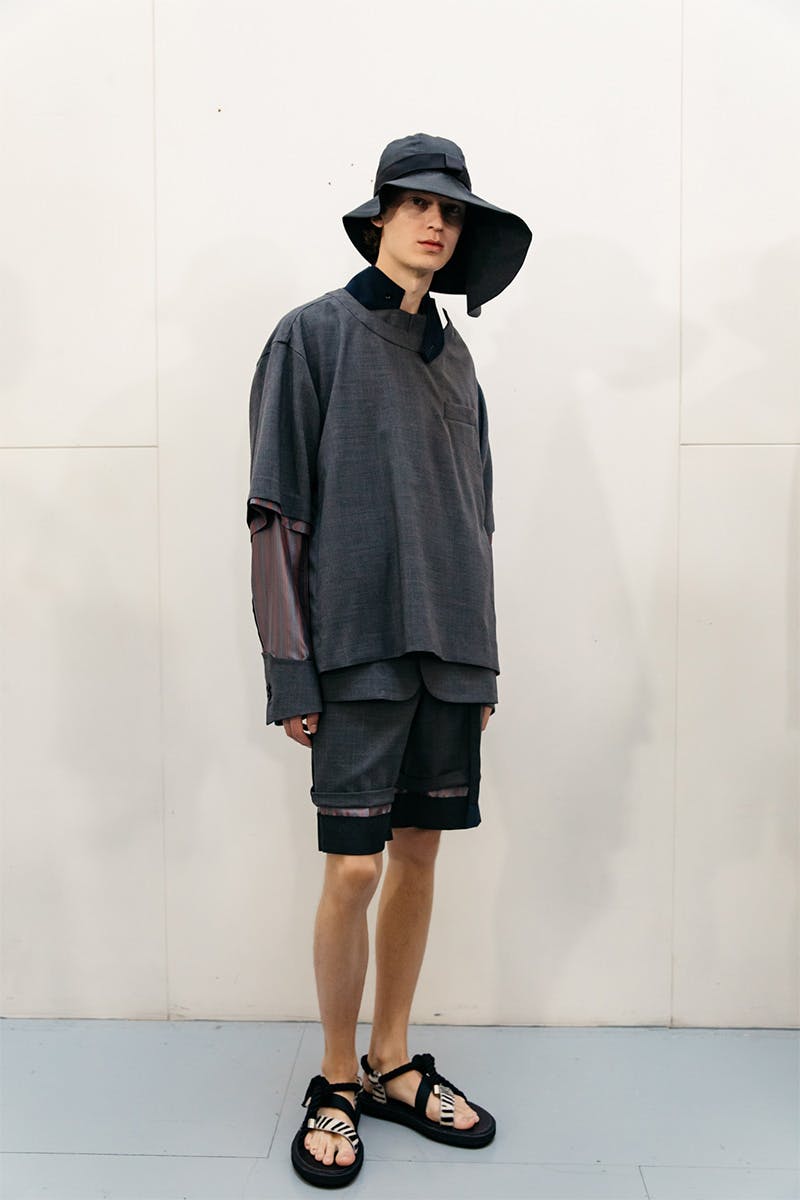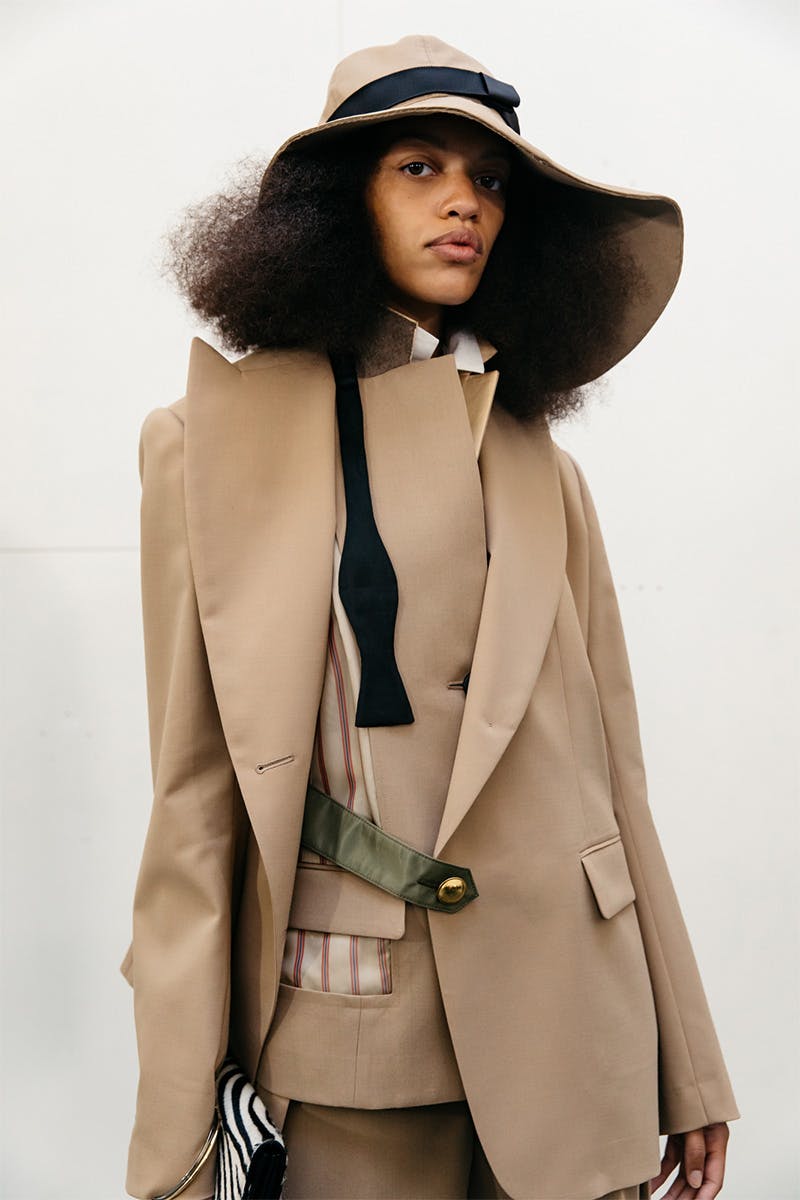 The last thing you'd expect at a fashion show is a reference to The Big Lebowski, the Coen brothers comedy of errors in which a well-meaning stoner nicknamed "The Dude" gets mistaken for a millionaire and tries to replace a ruined rug. Speaking of which, one of the film's many notable quotes adorns sacai's Spring/Summer 2020 menswear collection, as well its women's Resort collection, also shown in Paris.
"That rug really tied the room together" stuck in designer Chitose Abe's mind. It resonated with her ethos of hybridization, informing some of her signature pieces like denim jacket/MA-1 bomber mash-ups, a trench coat/parka fusion, and the Typewriter shirt, which is sort of like a button-down oxford melded with a coach jacket. It also informs her recent Nike collaboration, a mix between the LDV/Daybreak and the Blazer/Dunk, resulting in sneakers that both sacai diehards and footwear fiends could both agree on.
What differentiates this season is Abe's focus on tying together similar items rather than disparate objects. She plays with proportions by mixing oversized MA-1 bombers with a children's version, a tuxedo shirt and pants are repurposed into a dress, and a T-shirt becomes elevated with suiting fabric and tailored detailing at the hem. Abe decided to show her women's Resort collection alongside her latest menswear collection because she wanted to emphasize how similar the sacai man and sacai woman are. Sometimes they're even the same consumer.
"It's not really whether about it's for a man or a woman," says Abe backstage via translator. "The theme is more about the two items being merged together, and also being able to appeal to different types of people."
In that sense, the integrated collection further reinforced Abe's spirit of hybridization. The show also took the opportunity to reveal two new colors of the LDV/Daybreak silhouette: one with an all-black upper and another featuring a black/olive upper. Also new for the season are several collaborative pieces with Japanese Hawaiian shirt imprint SUN SURF, utilizing prints from Duke Kahanamoku, the surf legend who partnered with New York garment company Cisco in the 1950s to make the "aloha shirt" a quintessential part of American style.
Abe also taps outdoor label Grammici on climbing pants, and teams up with textile manufacturer Spiber on a sustainable Brewed Protein Blended fabric. Abe adds wit to the collaboration by paraphrasing Neil Armstrong — the shirts read "One small step for man, one giant leap for mankind."