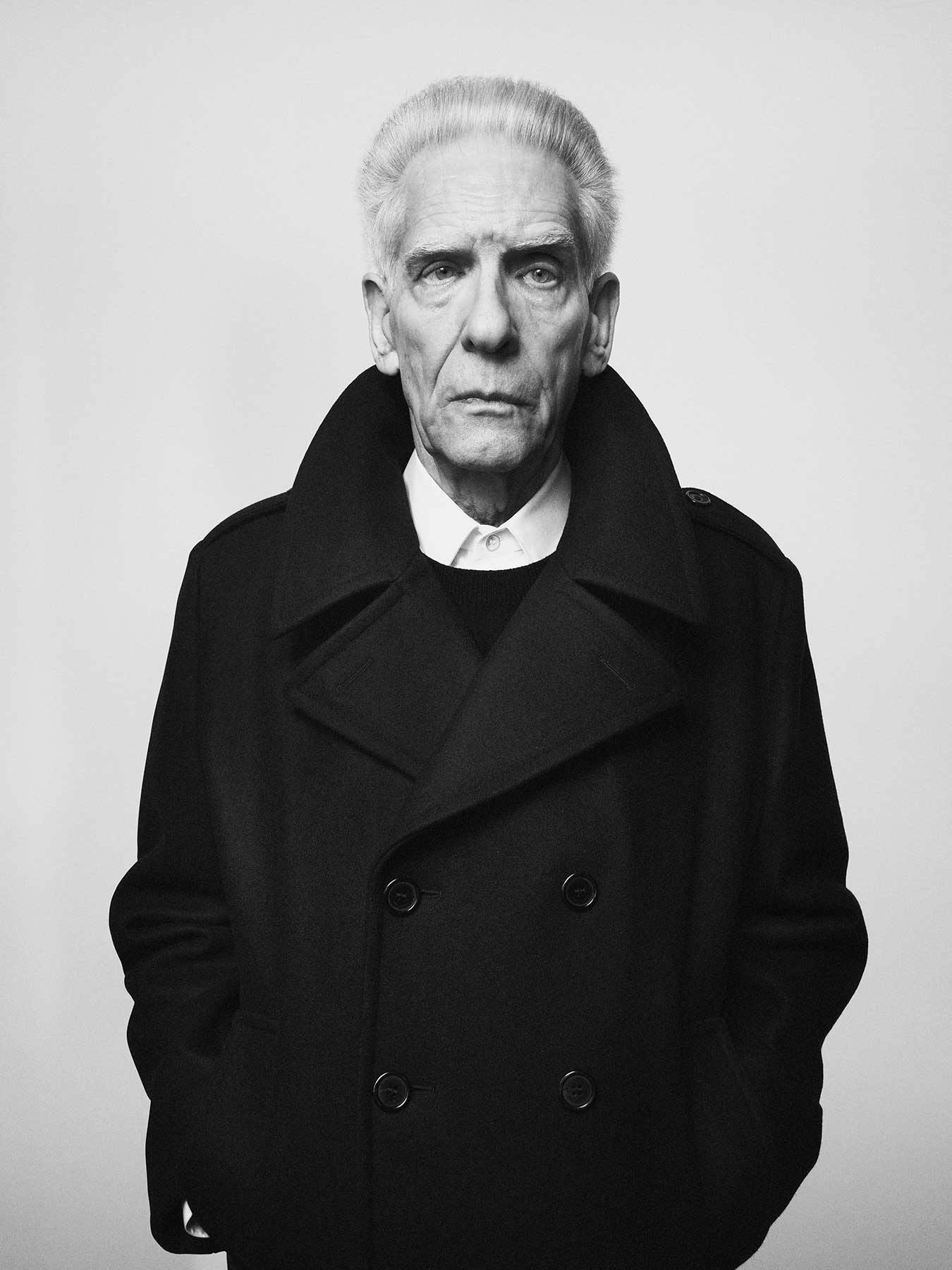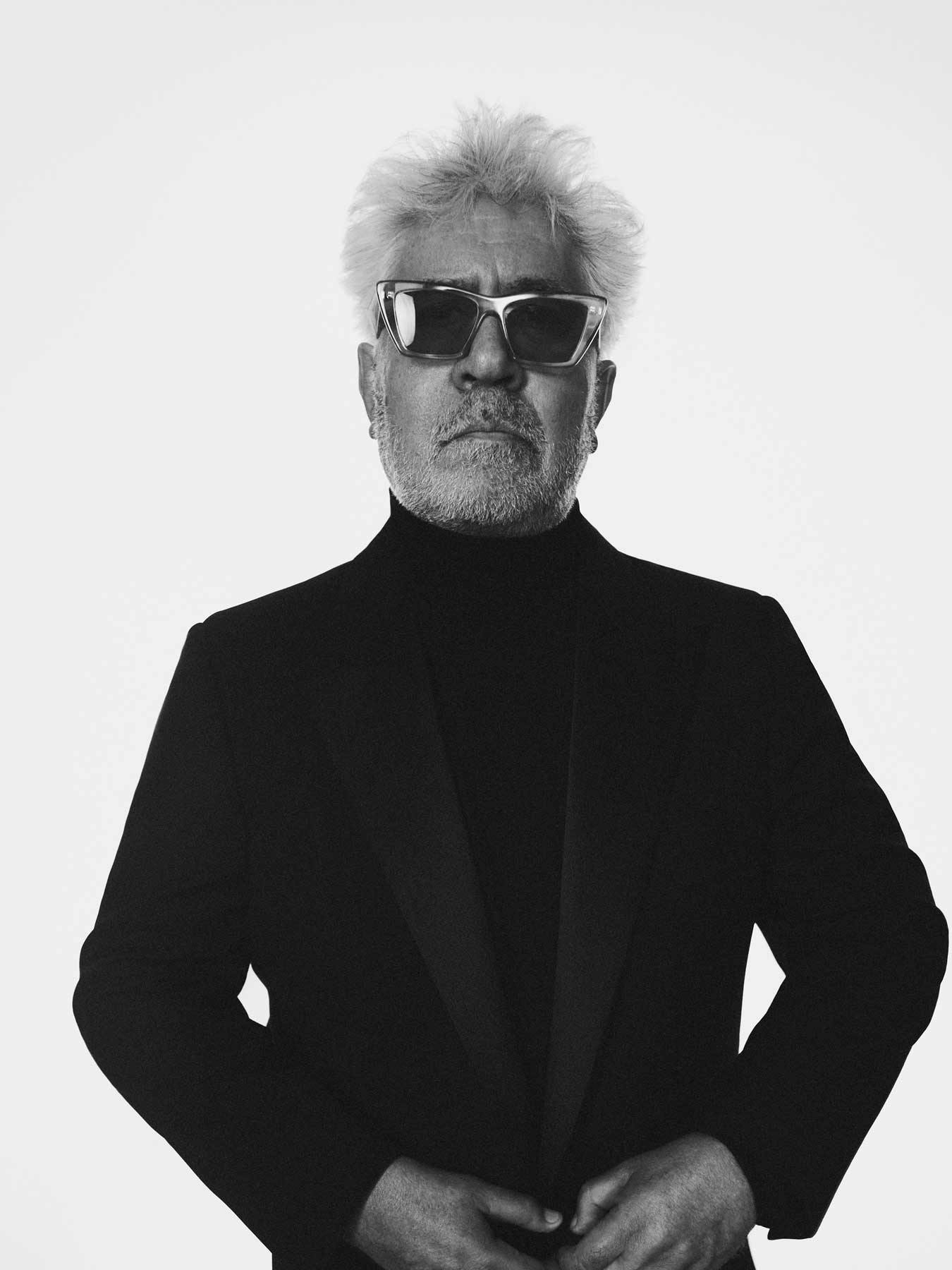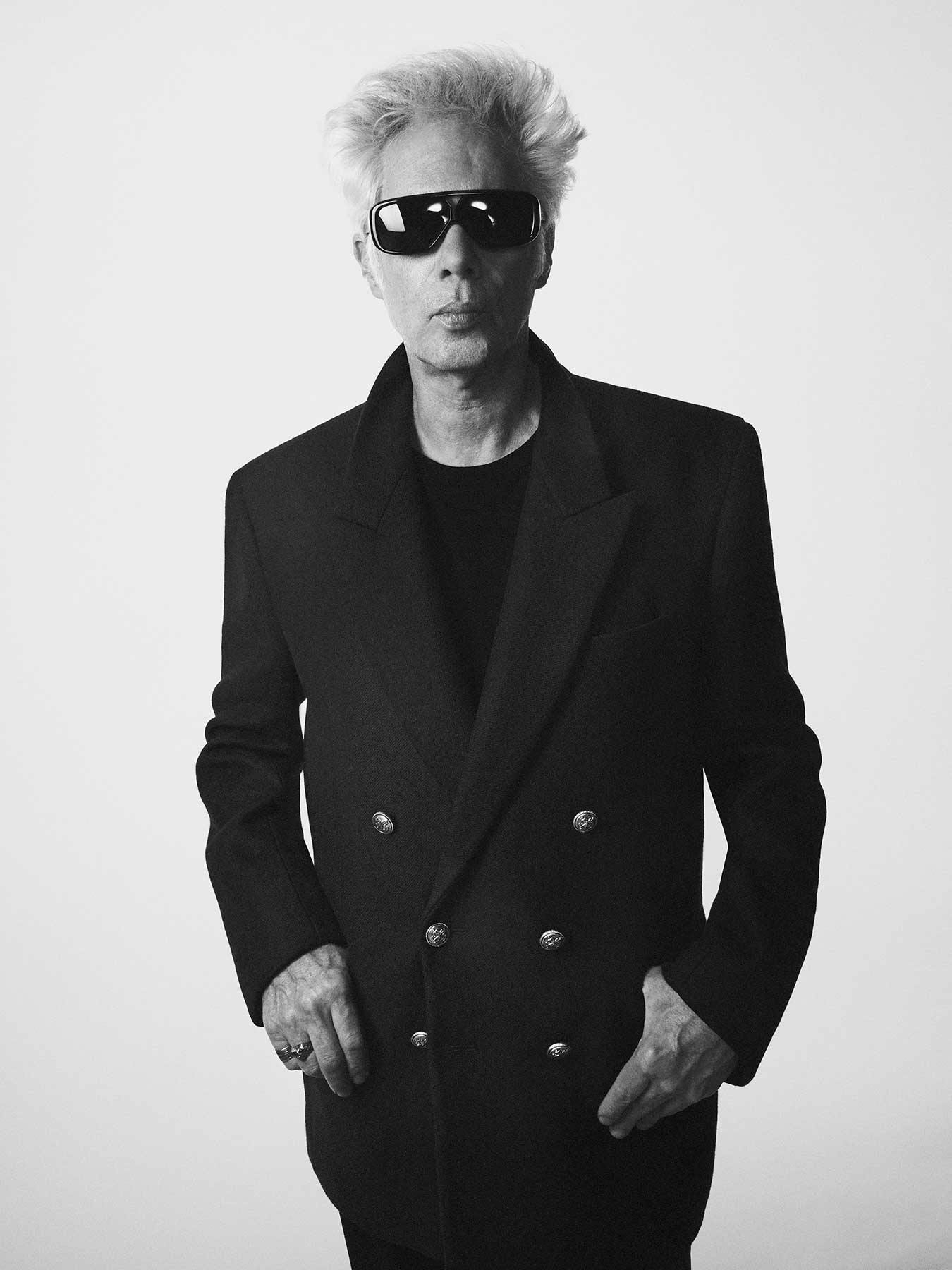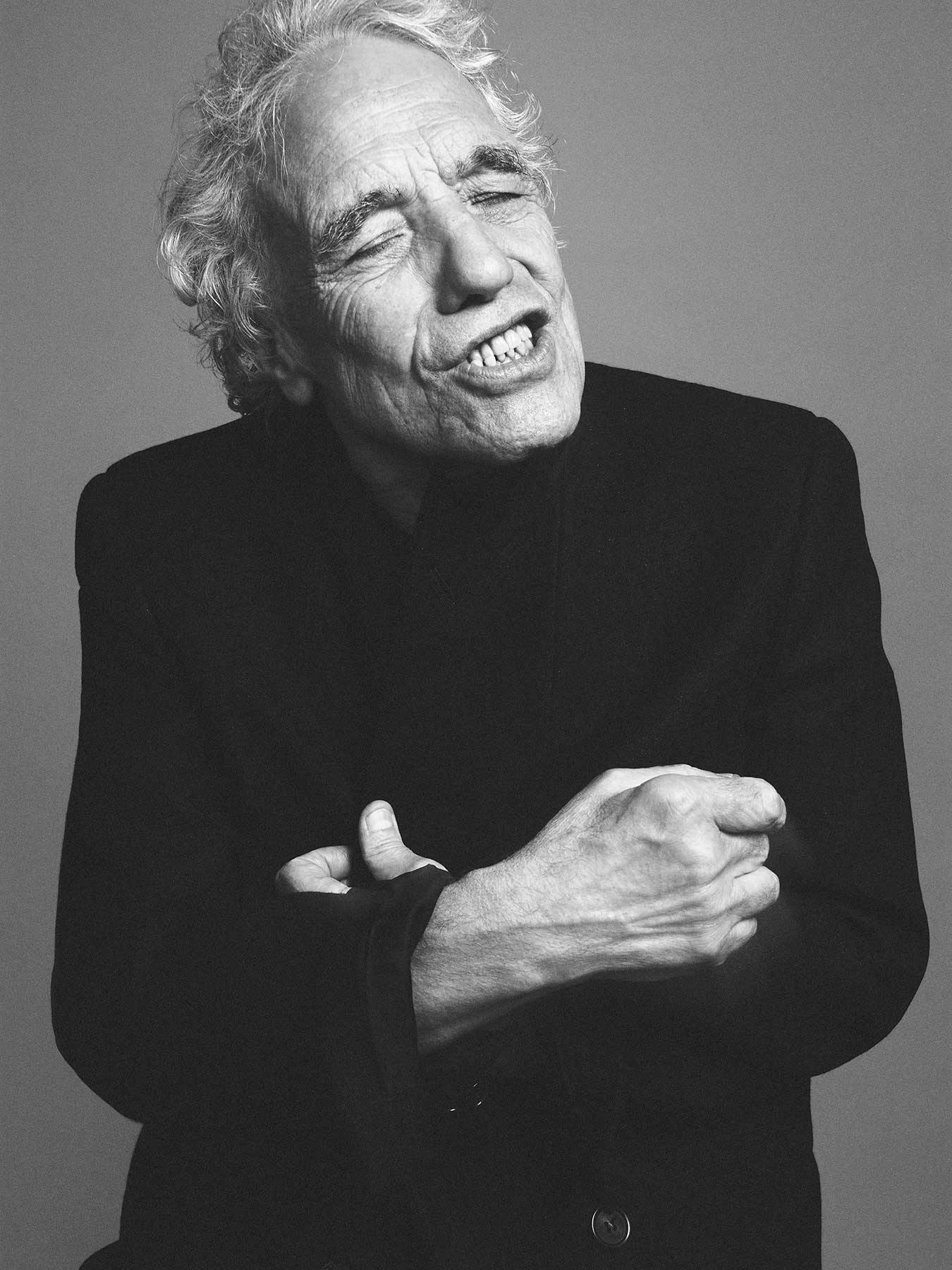 Saint Laurent's celebrity co-signs are like a who's-who of artistic movers and shakers. Sure, there are Hollywood heavyweights like Rami Malek and Al Pacino, but the folks spotlighted by SLP creative director Anthony Vaccarello go beyond the biggest names in entertainment, occasionally including emerging artists for the sake of spreading Saint Laurent's vision of good taste.
For Spring 2023, Vaccarello expands Saint Laurent's purview to encompass directors who some critics may consider icons of "bad" taste.
For instance, here's firebrand director Abel Ferrara and body horror master David Cronenberg shrouded in black coats and white shirts. Joining them are indie legends Jim Jarmusch and Pedro Almodóvar, faces obscured by giant, film festival-ready sunglasses.
You could consider Jarmusch and Almodóvar to be challenging directors in their own right: Jarmsuch's films, like Coffee and Cigarettes and Night on Earth are beloved by fans and loathed by detractors, rarely eliciting any grey area.
Almodóvar is perhaps the least divisive of Saint Laurent's new crew but his films' openness towards sexuality and familial strife isn't always for everyone (reviewers aside; Almodóvar is a critical darling).
Then there's Cronenberg and Ferrara. The latter's oeuvre isn't limited to shock, though films like Bad Lieutenant and Driller Killer have long divided audiences (Ferrara is a devotee of master Italian director Pier Paolo Pasolini, whose contribution to challenging cinema can be summed up in a single word: Salò(.
And Cronenberg is Cronenberg. A veritable living legend, Cronenberg is responsible for everything from extreme violence (Crash, Eastern Promises) to pure surrealism Naked Lunch).
All of the men therein are rebels operating almost entirely outside of the studio system and Saint Laurent, the house founded by the original enfant terrible, is aligning itself accordingly.
urls="https://internal.whatdropsnow.com/products/patta-tommy-hilfiger-rugby-shirt-mid-grey-heather, https://internal.whatdropsnow.com/products/carhartt-wip-double-knee-pant-brown, https://internal.whatdropsnow.com/products/new-balance-bb550slb-rain-cloud"]