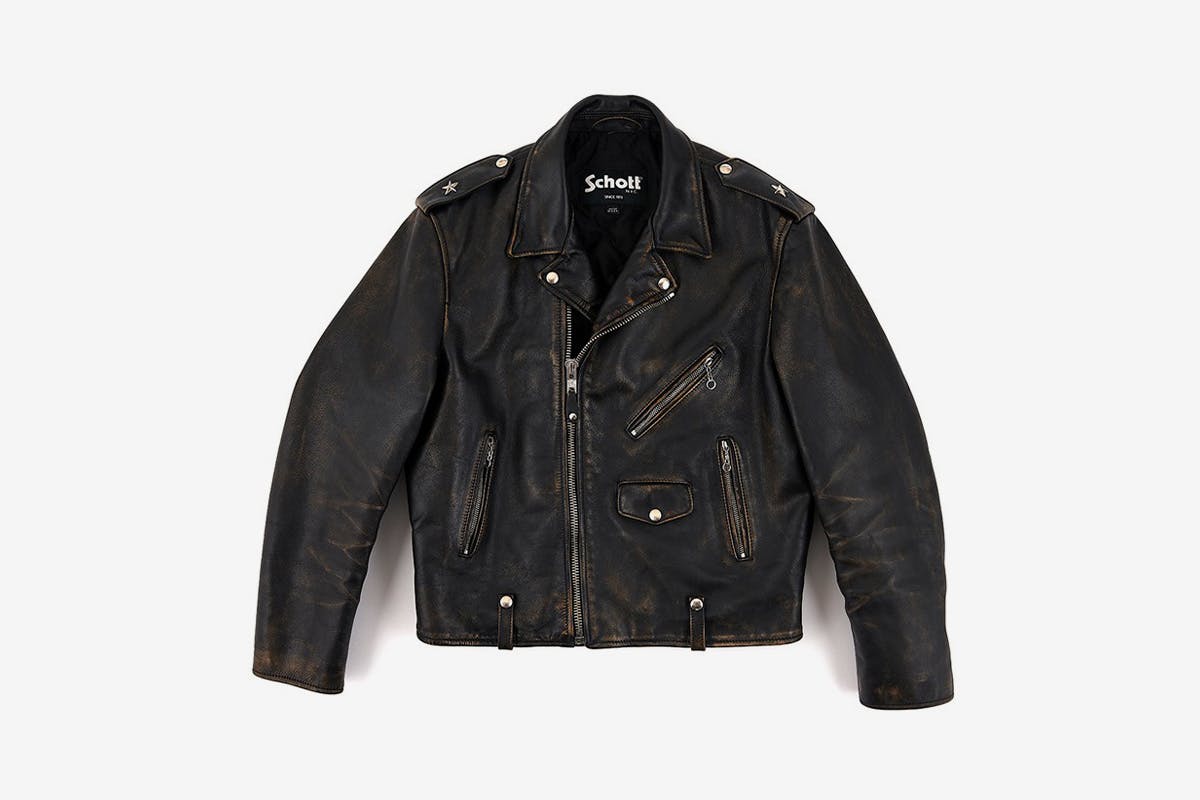 If READYMADE isn't on your radar by now, then it would appear you've been marooned under a sad, style-deprived rock for the past five years. The much-lauded Japanese label is the brainchild of Yuta Hosokawa, an upcycling alchemist capable of refashioning musty old US Army surplus gear into cute Kermit frogs that sell for around $500. After a strong end to 2019 that was wrapped up with a Diesel Red Tag collaboration, Hosokawa is now readying a brand new cross-continent project with Cali Thornhill Dewitt. It's called Saint Michael, and – as we can confirm after speaking to them – it is extremely lit.
Everyone knows who Dewitt is, and if you don't then oh, you might be familiar with his work with Kanye West. After being introduced by style icon Kubo from Tokyo institution GR8, the pair hit it off immediately and got to work on the new project. Unveiled in Paris back in January, the debut offering comprises streetwear essentials that have been battered, bruised, and adorned with all kinds of mysterious voodoo to achieve a one-of-its-kind, timeworn aesthetic. The gear is brimming with character, dripping personality in a time where there is just so much boring shit on the market.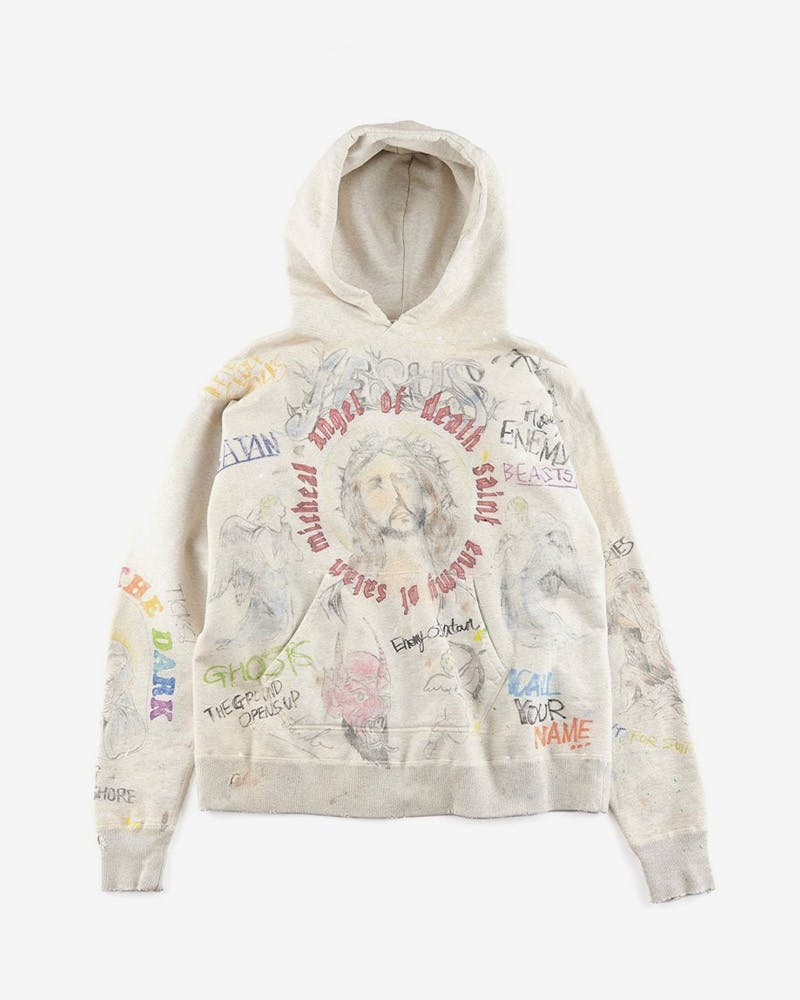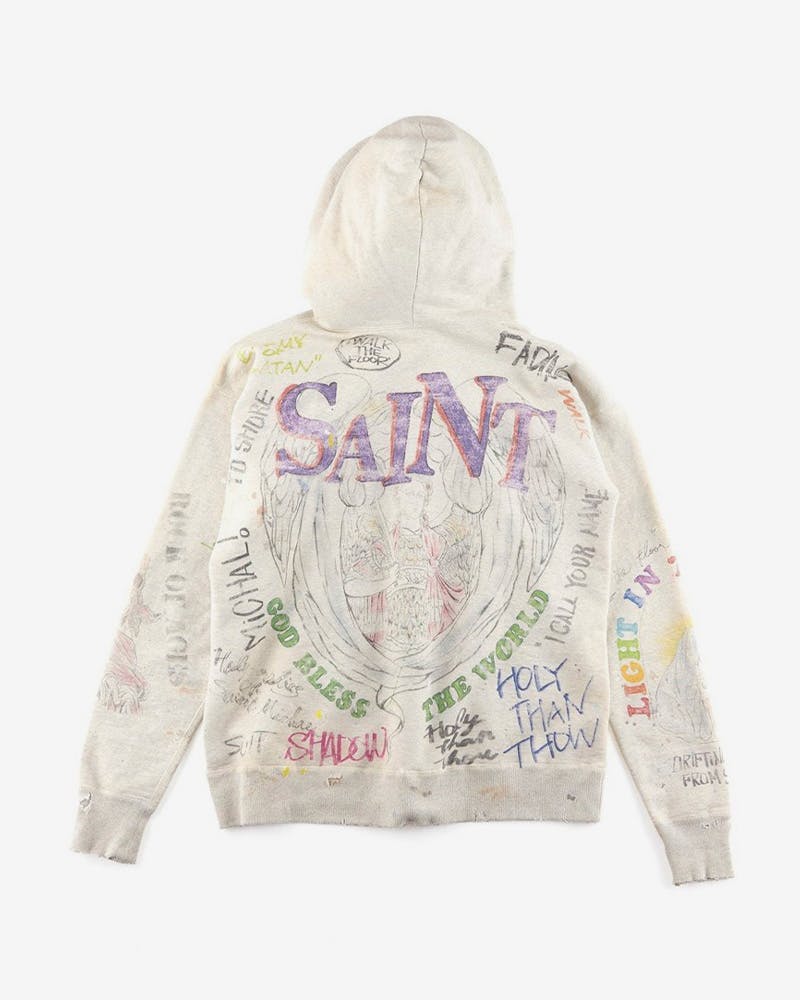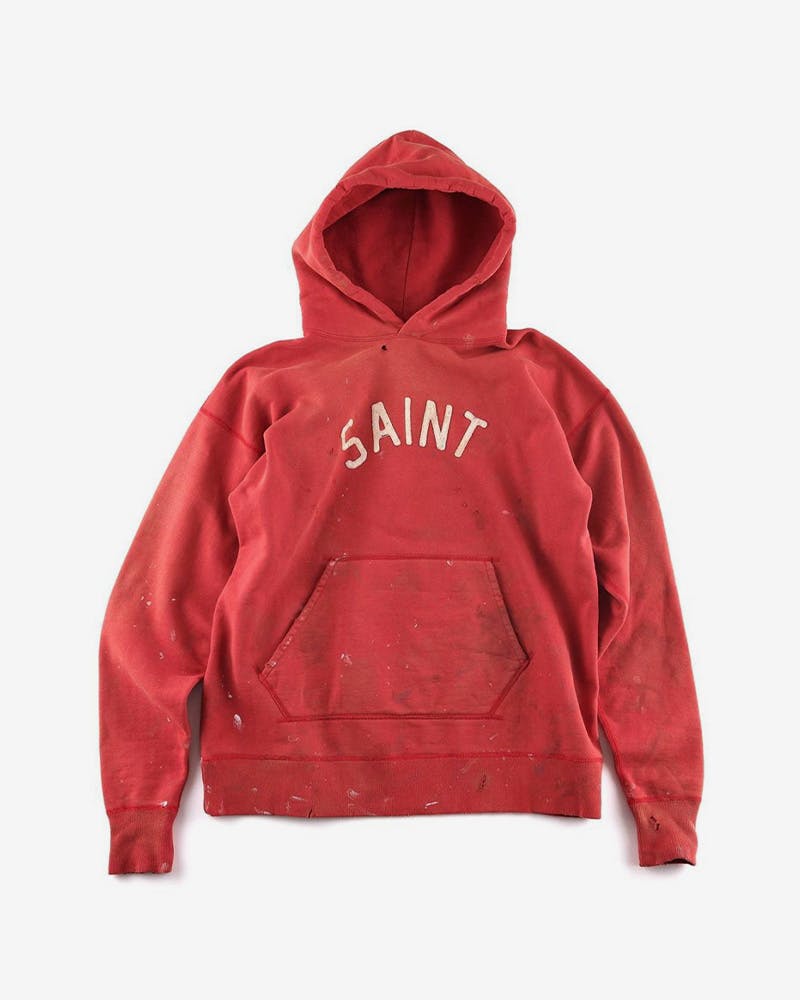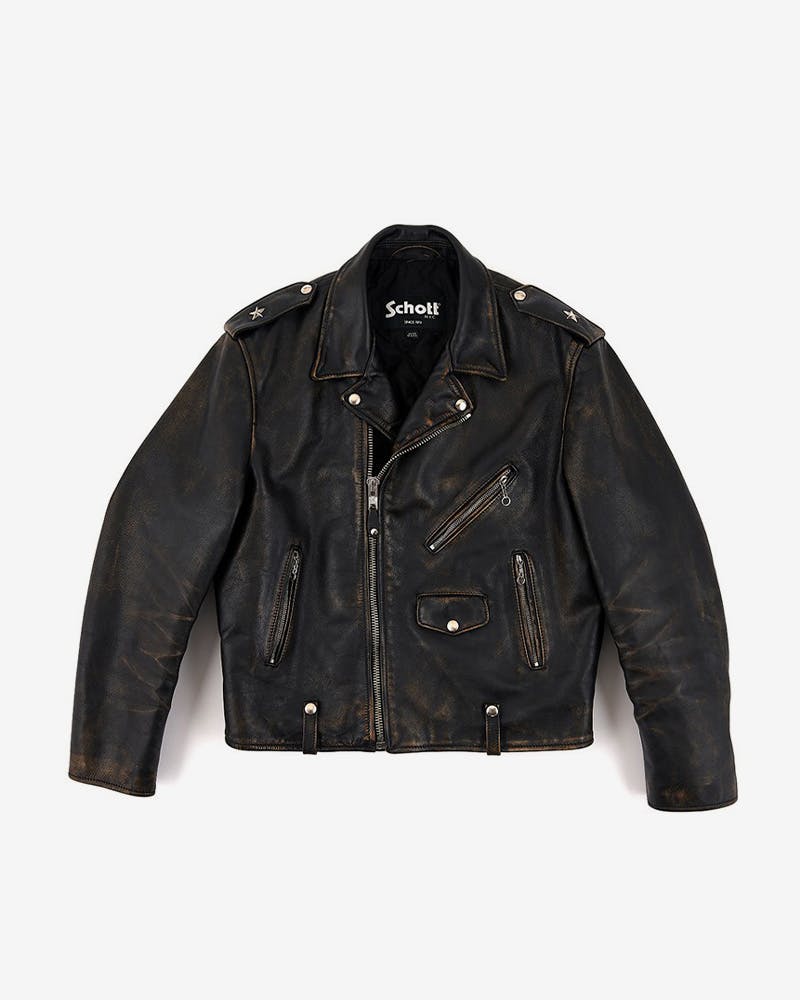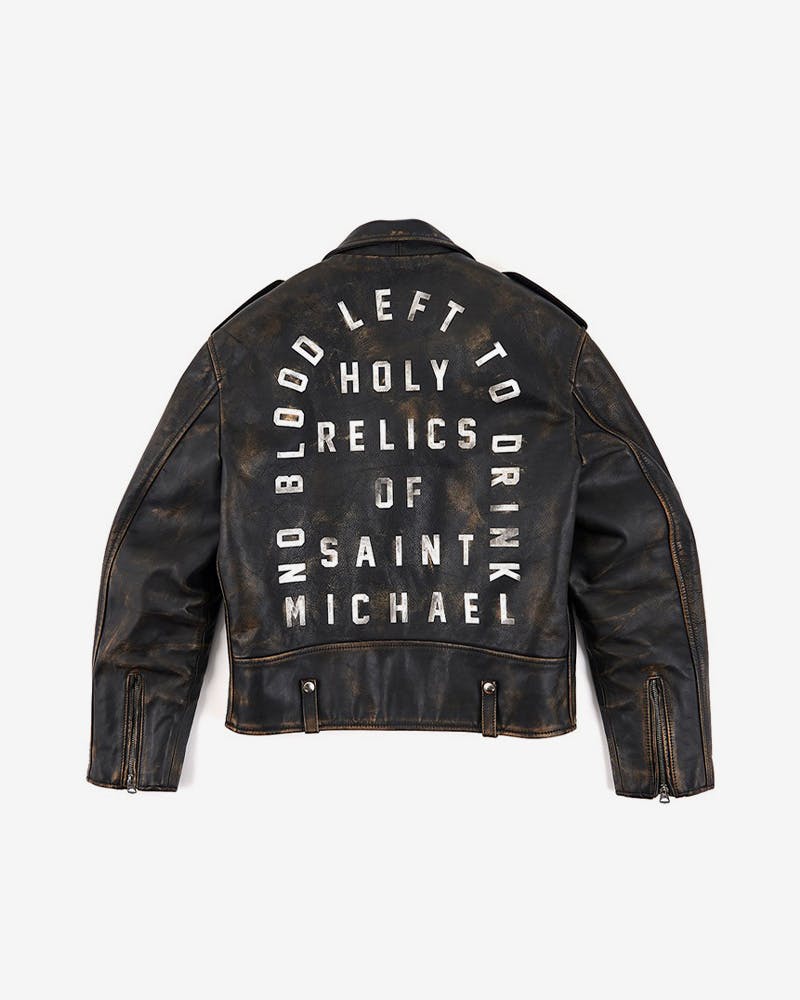 "We process everything by hand," Hosakawa tells me over e-mail, although he remains coy on divulging too much about the details. "We are trying to create a new street style and the keyword is vintage. It is totally different from READYMADE; it is a new brand. Each piece is different." As for his working dynamic with Dewitt, it's something that is evidently borne out of a shared appreciation for the craft. "He does things at his own pace, which is something I like. Cali-san told me that Saint Michael should be a brand that isn't rushed with the aim of being around for many years. I think that idea is honest and I really respect it."
"I wanted to make people feel the history of vintage clothing when they hold it," he concludes. The 30-thread cotton hoodies, for example, have been finished in a large drum tumbler for a distressed effect that dovetails nicely with Dewit's religious iconography and off the wall punk scrawls. The showstopper, however, is the badass Schott perfecto, that like it would be the perfect uniform for a particularly unhinged gang in The Warriors. "Schott is a classic brand and I think that we were able to express its history in this jacket," adds Hosakawa, somewhat modestly. There's no word yet when the release will drop on these shores, but best to start saving now.