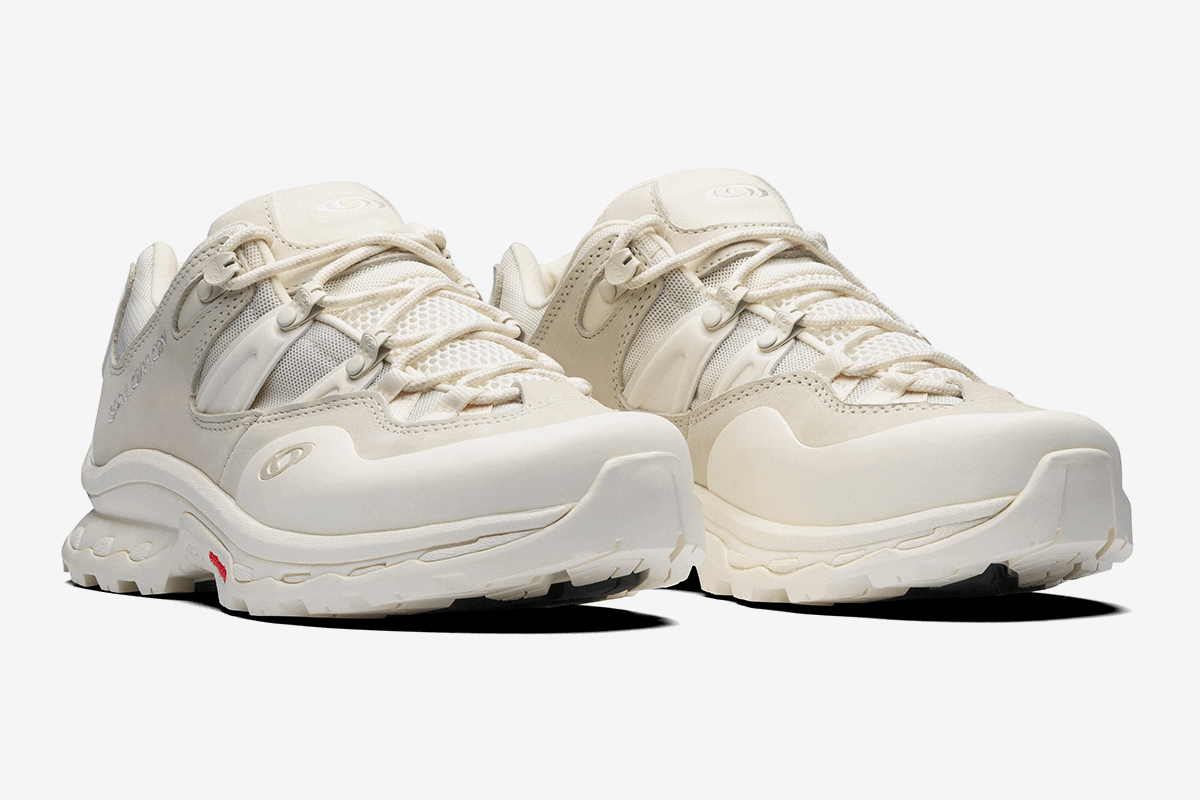 Brand: Salomon
Model: XT-Quest 2 Advanced
Release Date: Available now
Price: $215
Buy: Highsnobiety Shop
Editor's Notes: Salomon's melding of old-school style with forward-moving technology and innovation is second to none. It's a meticulous art that has pushed the brand to the top of the hill, which, coupled with its faultless palette creation, has made them a modern-day leader industry.
Flying the flag for performance sneakers with plenty of recolored XT-6s and the insanely popular new addition to the family, the ACS Advanced Pro, Salomon has remained a step ahead, and it seems unlikely it'll be faltering anytime soon.
Following the January release of the XT-Quest 2 Advanced for Broken Arm, which came in a seasonally appropriate forest-like color palette, the low-top silhouette is back in a set of everyday staple renders.
Although deeply rooted in heritage, reflected in its early 2000s archival aesthetic, it's hard not to see some similarities between the XT-Quest 2 and the Nike Air Jordan 11 Low – that being said, it definitely improves on the latter drastically.
Built from the bottom up, the shoe has been designed for traction and stability on trials, which is achieved via an articulated 4D Advanced Chassis built into the midsole. This heels-in-the-mud planting is complemented by an upper that features a reinforced toe cap and touches of nubuck that harken back to classic hiking footwear.
Two stark colorways are available, with "Black/Ebony/Frost Gray" offering up a dark slate to carry you through the winter, while "Vanilla Ice/Rainy Day" is a certified banger for the summer months.
​​To stay updated on everything happening in the sneaker world, check out the best sneakers to add to your rotation this week, follow @highsnobietysneakers on Instagram, and sign up to our newsletter for early access to the best drops sent straight to your inbox.