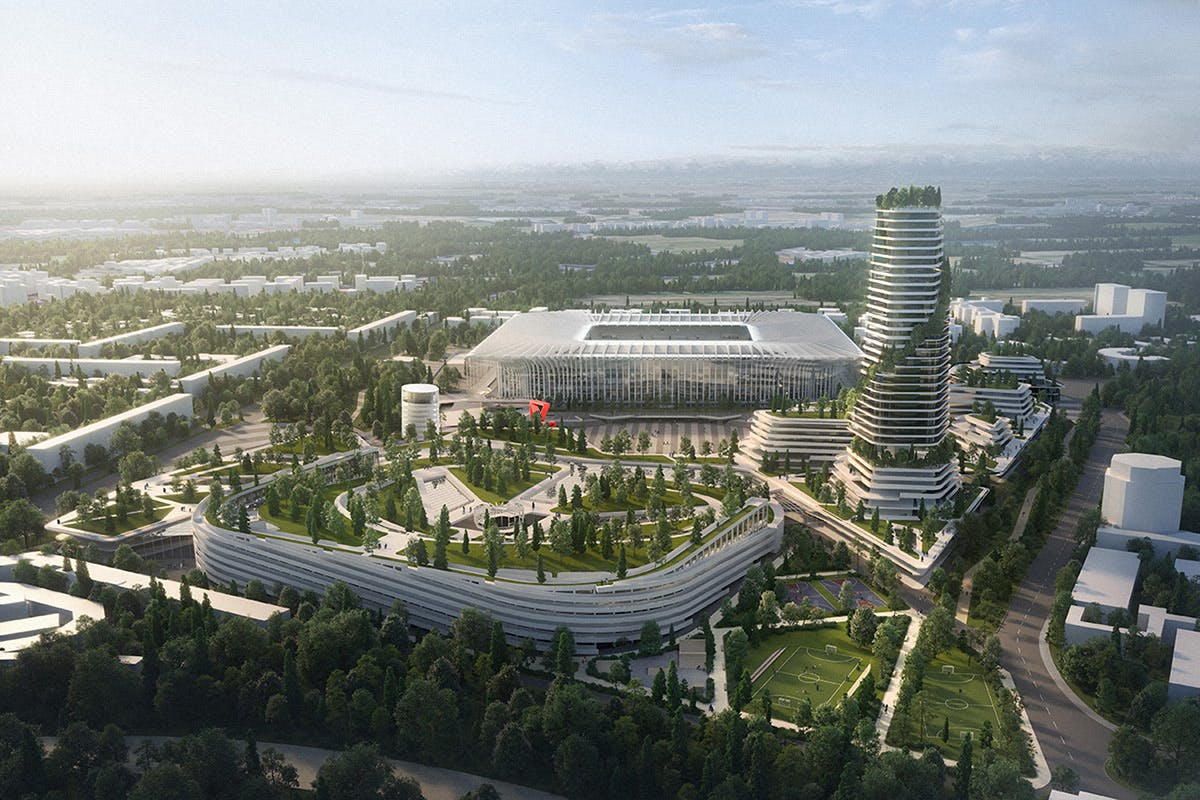 AC Milan and FC Internazionale Milano have submitted new proposals for a €1 billion ($1.1 billion) redevelopment of their shared San Siro stadium.
The joint plan is "for the creation of a new world-class stadium and a Sports and Entertainment District in the San Siro area. The two new proposals are the result of a constructive dialogue with the Municipality and have been developed in accordance with the 16 conditions provided by the Municipality and the City Council in November 2019."
The new designs by Populous and Manica/Sportium retain part of the original stadium with hubs that integrate retail, sports, cultural and leisure activities. Facilities include a running track, a cycle path, an outdoor gym, a skateboard park, a five-a-side pitch, and sports museum. The public will be able to access most of the amenities for free.
"AC Milan and FC Internazionale Milano believe it is essential, especially in light of the current moment, to commence a project that represents more than one billion euros of private investment, which will generate thousands of new jobs and serve as a cornerstone for the future development of the city of Milan and Italian football," read a joint press statement.
The San Siro, officially known as Stadio Giuseppe Meazza, is one of the most iconic stadiums in world football but has looked tired in recent times. Milan has played at the venue since it opened in 1926, while Inter moved in 19 years later. It also occasionally hosts some of the Italian national side's home matches and is due to stage the Opening Ceremonies of the 2026 Winter Olympic and Paralympic Games.