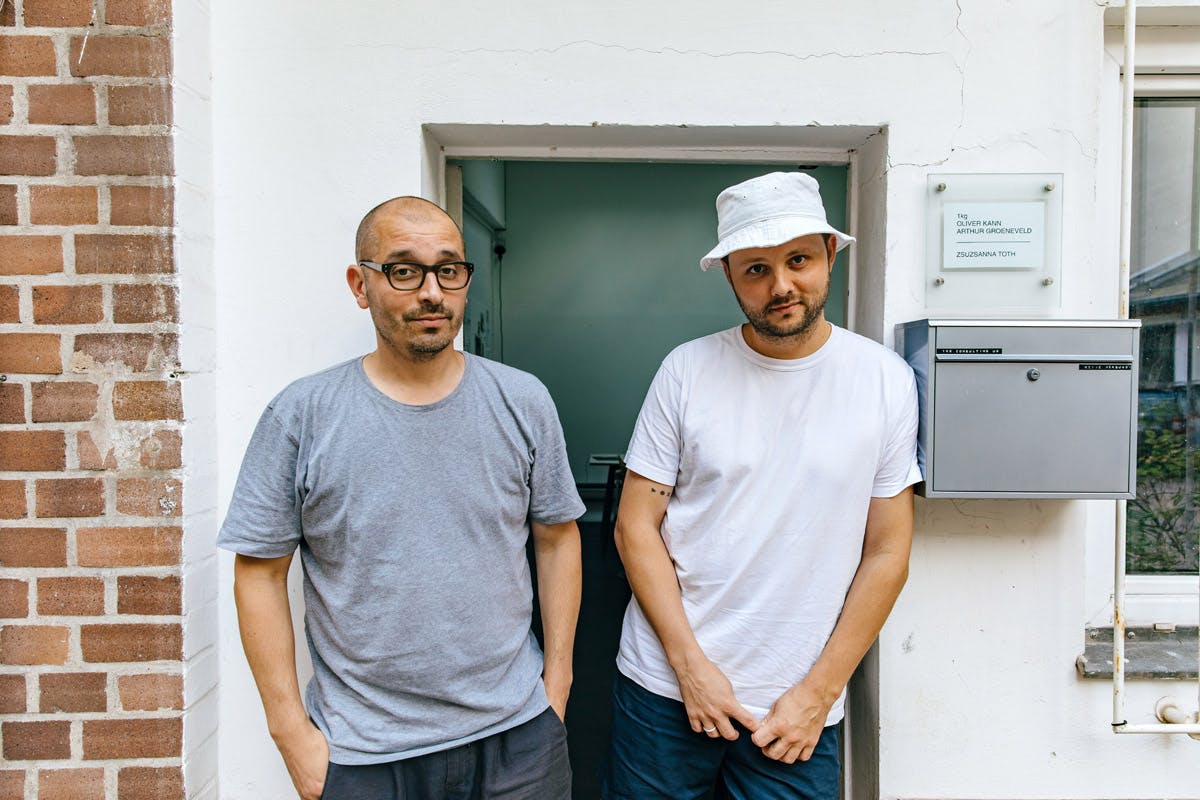 Clean Clothes is a series examining the fashion industry's impact on our planet, and the brands, technologies, and people helping us toward a cleaner, more environmentally conscious future.
"It's a springboard for sustainable ideas in the lifestyle market," explains SARDIN's Rune Orloff at his office space, a converted garage in a quiet corner of Berlin's Kreuzberg neighborhood. "We want to become a platform that's able to speak about specific products that make a difference, that speak the most innovative language in the sustainability space."
Orloff, who was previously commercial director of luxury eyewear label Mykita, started SARDIN with business partner Oliver Kann and wants to revolutionize the way consumers view sustainability. Currently, fashion brands of all sizes know it's imperative to clean up their supply chains and production methods, but customers remain largely uninspired by the topic. SARDIN aims to change that with product-driven storytelling and a commerce model that caters to modern consumption habits.
Essentially, SARDIN is a platform for brands to debut ethical and environmentally responsible products in short 30-day windows. The store operates outside of the traditional fashion calendar, releasing products on a near-weekly basis, much like streetwear's highly successful "drop" model.
The products released on SARDIN are made to order once each 30-day window has closed. That completely eliminates over-production — a huge problem in the industry — and while SARDIN's brand partners have varying lead times, Orloff is confident that most products will be in customers' hands within four to 12 weeks.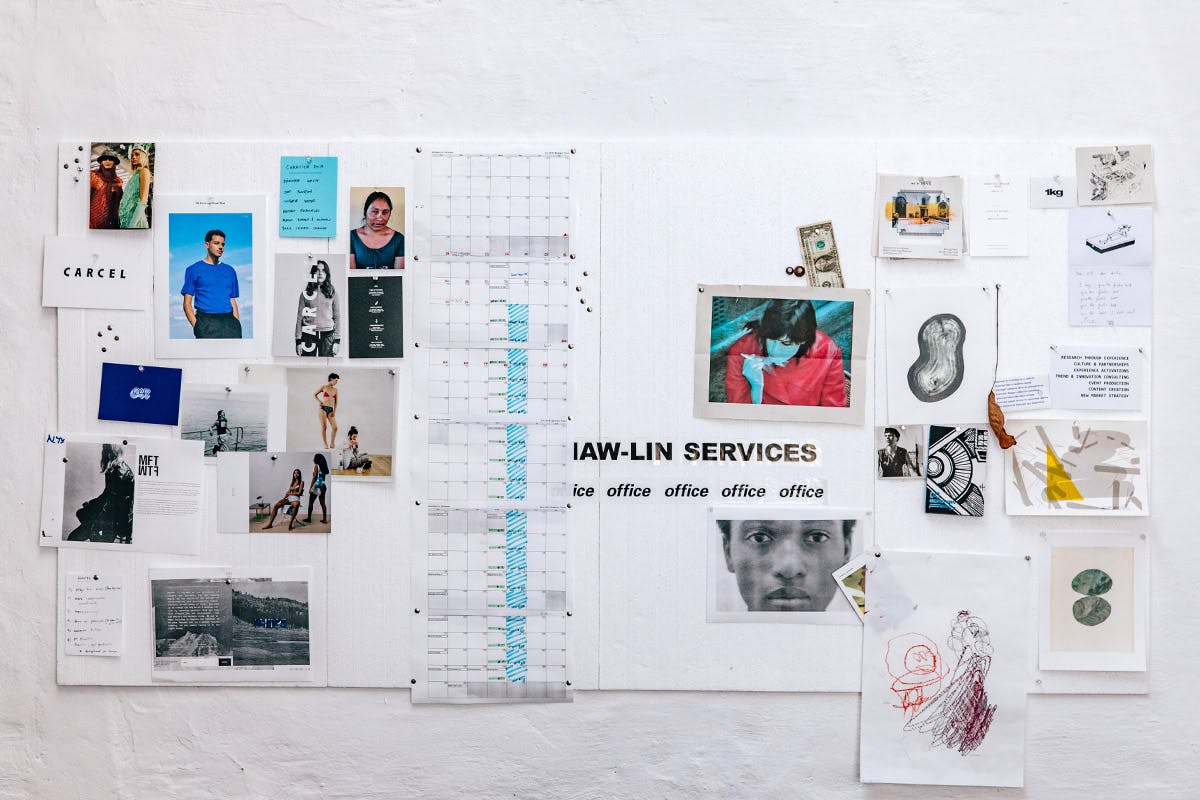 That's a much quicker lead time than most retailers work with, as typical fashion collections sprawl across many categories, creating an extremely long and complex production process. Brands coming to SARDIN will be able to debut products in a manner more responsive to current tastes and trends, and the store's pre-order model also means pieces will never have to be marked down, either. Orloff believes this will make consumers more mindful of their consumption habits, as people won't be coming to SARDIN for instant gratification.
SARDIN will also function as a content platform, to give its partners a space to tell their stories to customers who are already interested in conscious consumption. Orloff cites WeTransfer — a platform that is a blank canvas, with no point of view — as a point of inspiration for SARDIN's content arm, which he hopes will act as "a retail landscape that actually speaks the language of every single brand."
Storytelling will be vital for SARDIN and the brands it sells because, to date, the industry has largely been unwilling to talk about sustainability for fear of being boring or — worse — lecturing customers.
SARDIN's backers and partners include creative agency NR2154, Highsnobiety CEO and founder David Fischer, and Nicolaj Reffstrup, CEO of Danish womenswear label Ganni. "We can't promise to be perfect" says Reffstrup. "We have a commitment to the environment and want to move our business forward responsibly...However, we understand it's a super complex topic. There is a conscious consumer, but sustainability is something that some people are only just waking up to."
Parley for the Oceans, the environmental organization that collaborates with adidas on a highly successful sneaker line made from up-cycled marine plastic, is a strategic partner, advising on the impact of the products sold via the site. "SARDIN is the brainchild of a new mindset, of a new business culture really" comments Parley for the Oceans founder Cyrill Gutsch. "It asks us to reflect on what it really is what we need, on slowing down and making a conscious decision for a purchase."
Currently, SARDIN has releases from ALYX Visual, the graphic sub-line of 1017 ALYX 9SM that uses upcycled yarns, and Parisian menswear label Phipps. Taken from the Danish word for sardine, a fish that moves together in shoals, SARDIN is a metaphor for the collaboration required to solve the world's growing environmental crisis. The company will be paying its dues by transparently donating some of its proceeds to environmental initiatives around the globe and is investigating eco-conscious packaging and shipping solutions.
Orloff hopes that 10 years from now SARDIN will just be a store, with what the platform is doing currently becoming the norm over time. "The goal is to really not talk about sustainability anymore, but just promote the brands that are doing the right thing," he says. With clothing consumption projected to increase 63 percent by 2030, and with resources and the environment stretched thin already, it's clear that the industry needs to innovate in order to grow sustainably. Right now, however, progress is slow at best.
"It should be the norm for any brand starting up today that they're considering the environment and the people working for you," says Orloff. "Obviously, that's without cutting out the creative aspect and the aesthetics of each brand. But you shouldn't start even developing anything if you haven't considered these aspects."
If you want to know more about the fashion industry's impact on the environment, check out Highsnobiety's Clean Clothes series.