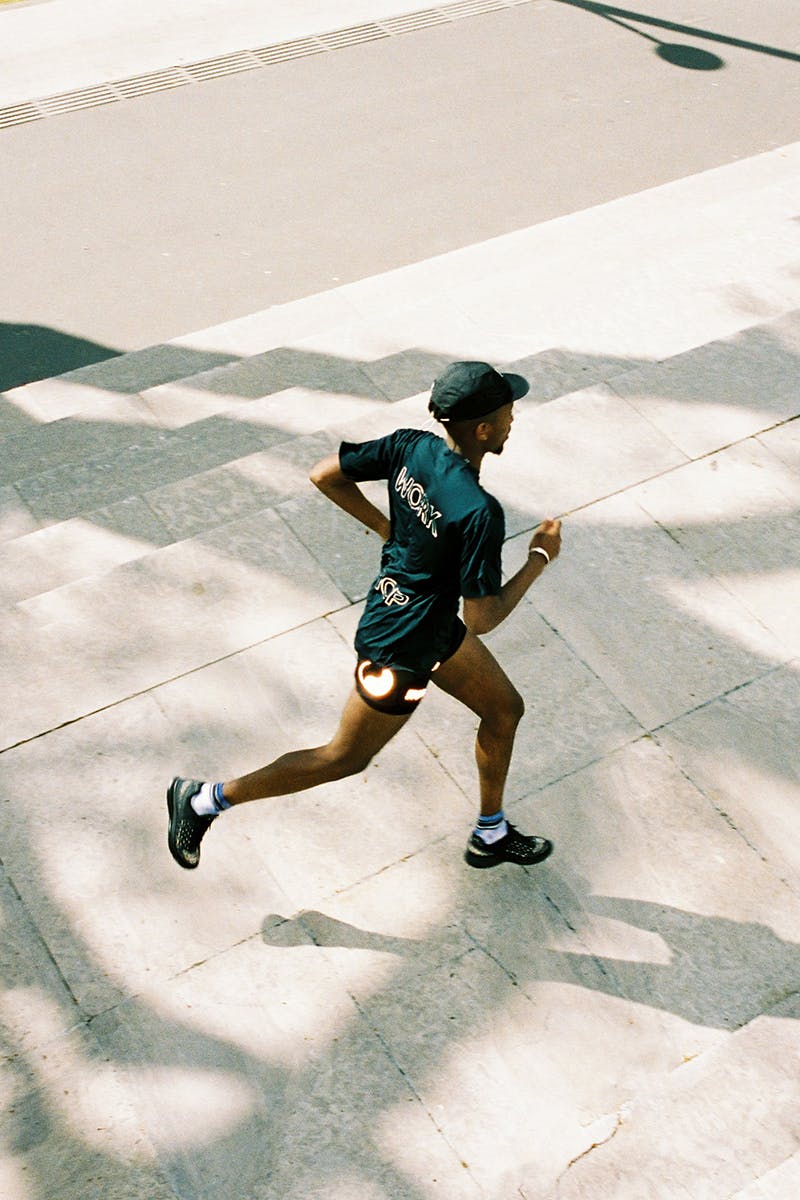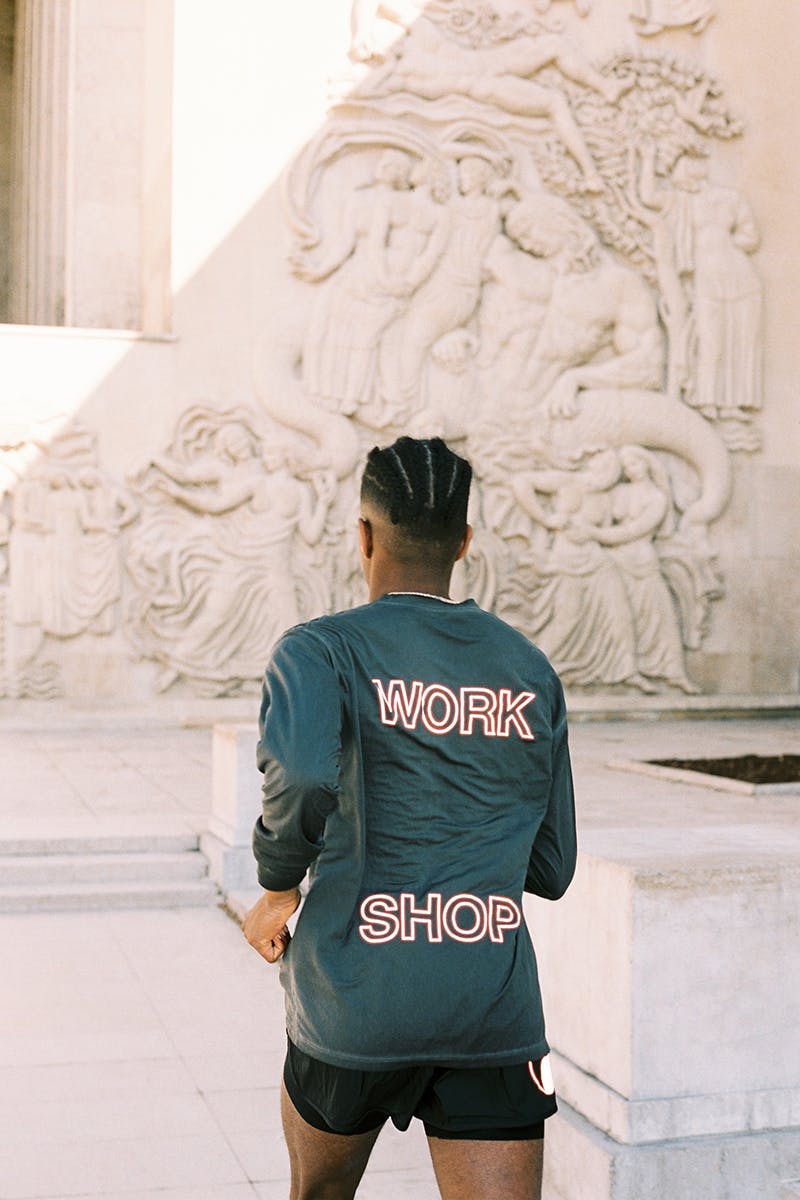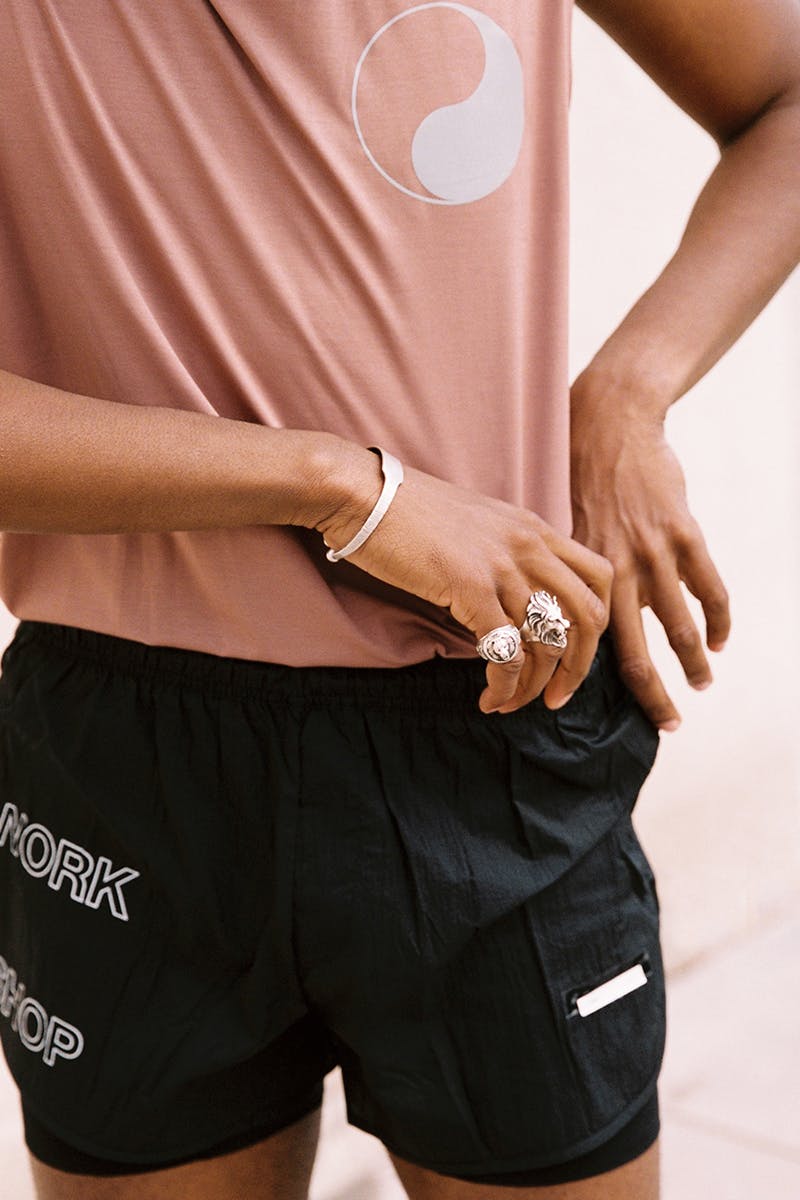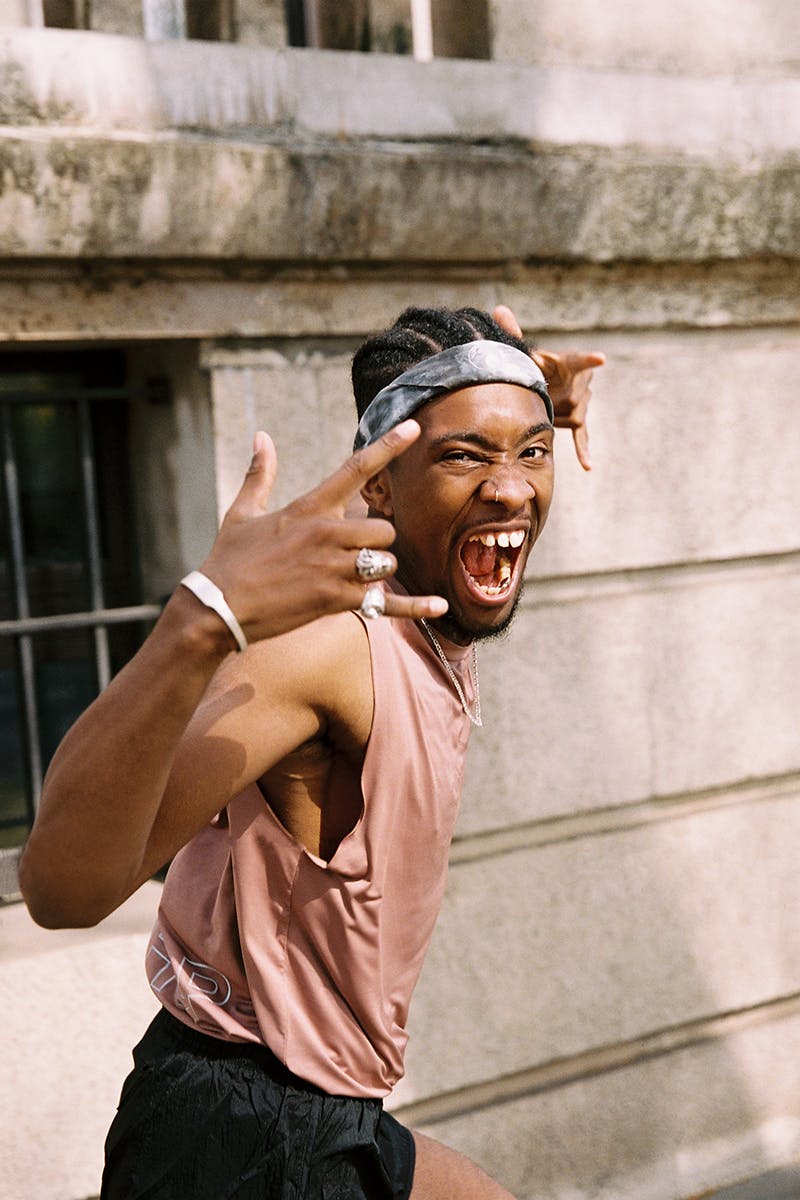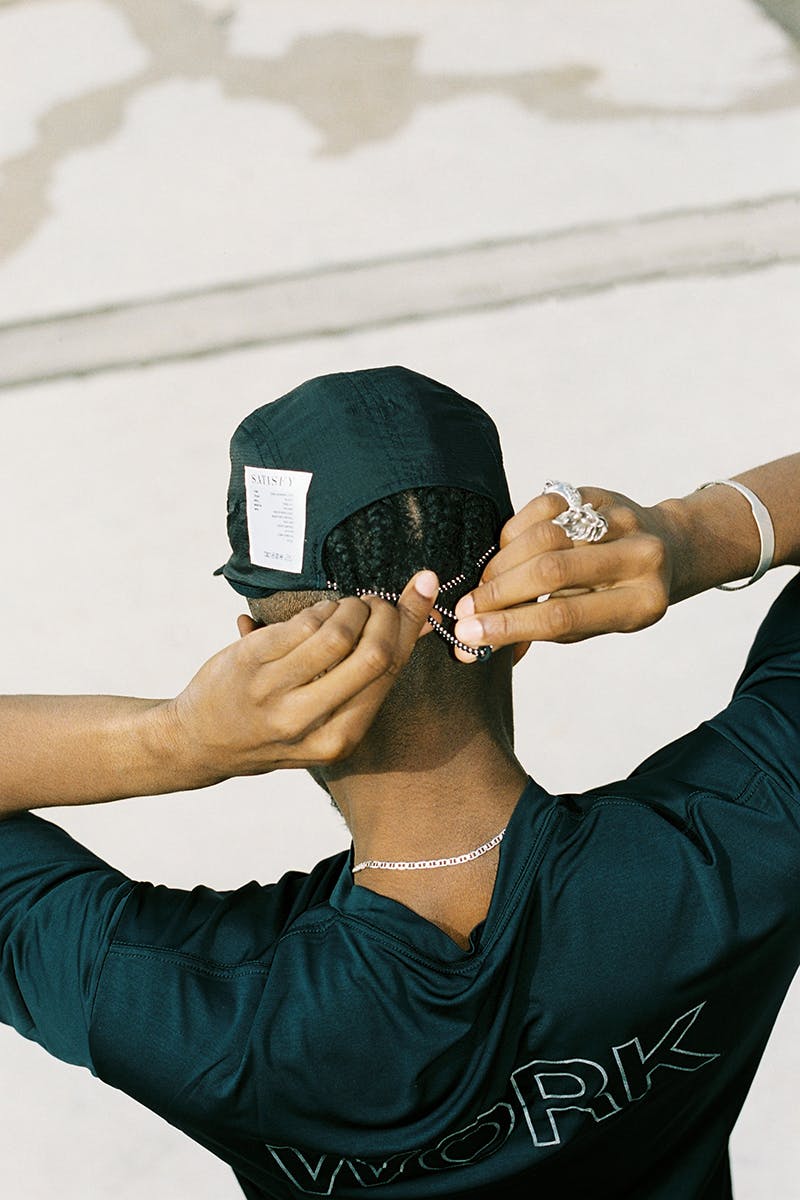 Brand: Satisfy x Our Legacy
Key Pieces: The lightweight running shorts with the reflective yin yang logo are just something we want to wear, whether we're running, jogging, or just putting our legs on display in a summer-ready fit.
Release Date: Available now
Buy: Satisfy's web shop
Editor's Notes: What happens when Swedish minimalism meets premium technical running gear? Satisfy and Our Legacy have got the answer and spoiler: it's good.
The two labels have joined forces on a capsule for Our Legacy's creative studio and crafts atelier, WORK SHOP. The devil is in the details, with a commitment to unique textiles, minimal design, and futuristic fabric technologies streamlining the collection, which is exclusively made of rescued and upcycled fabrics.
The resulting kits sit weightlessly on the body and can be adapted to any temperatures and conditions. All in a quest to "eliminate physical distraction, allowing for full immersion in the transcendental," Satisfy shares in a statement.
While this focus on adaptability and resilience certainly makes it a stellar collection for every runner, it's the sheer elegance of the pieces that really elevate the collab to new heights. Arriving in black and camel, every article in this collection features the Our Legacy WORK SHOP signature yin yang logo in reflective print. The kit is completed with a hand tie-dyed bandana and black bungee cord-adjustable lightweight cap, which helps protect from sweat and sun.
The sleek Satisfy x Our Legacy is available now to purchase here.