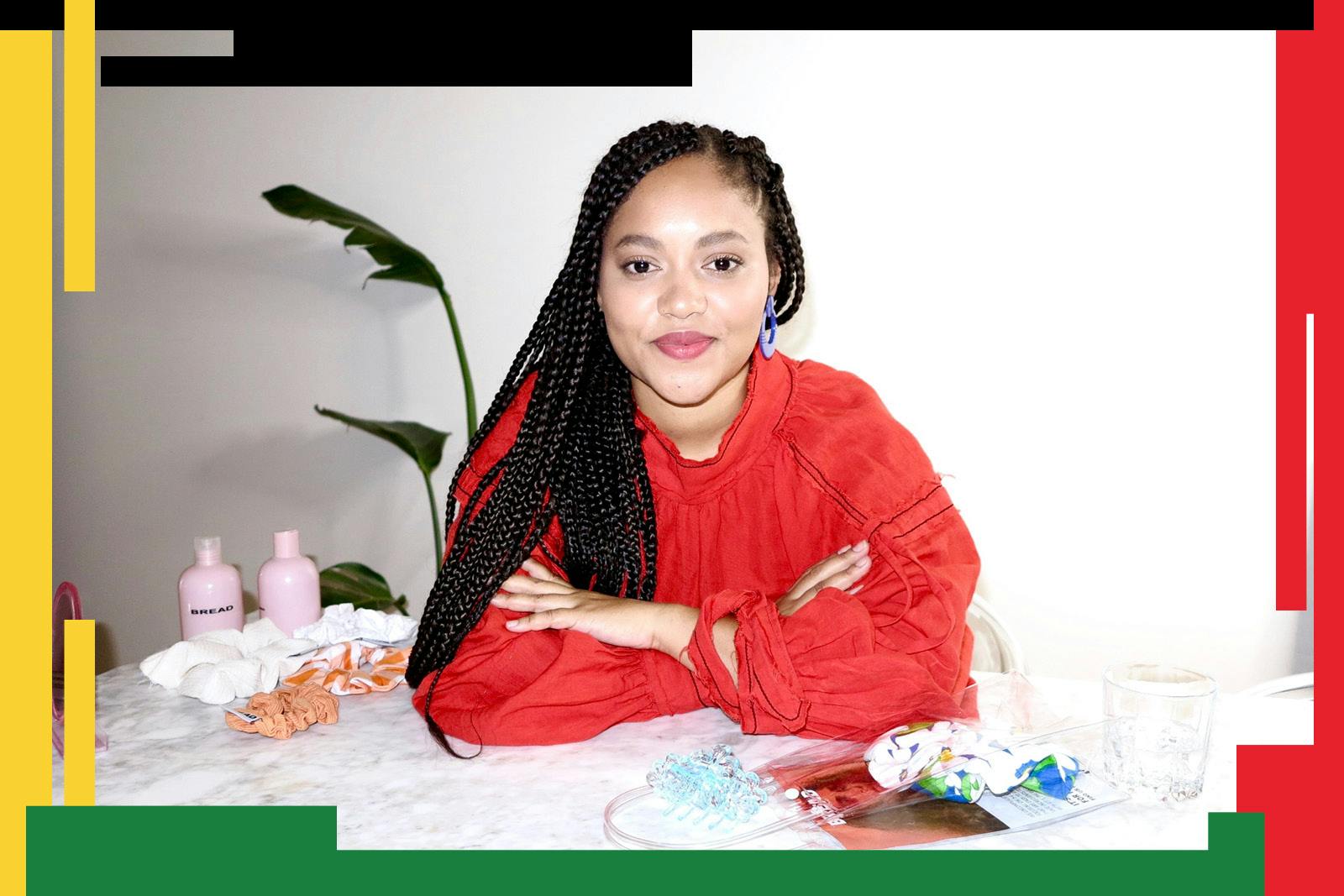 In 1988, activist Audre Lourde famously wrote: "Caring for myself is not self-indulgence, it is self-preservation, and that is an act of political warfare."
According to the self-described "Black, lesbian, mother, warrior, poet," self-care is a mode of survival — it's a way to preserve oneself in the face of racism and discrimination, the psychological the effects of which disproportionally affect Black people. As we navigate a global pandemic and an increasingly fraught political climate, our daily responsibilities can become more exhausting than usual. Self-care has always been crucial, but today, the need for it is especially acute. From Humanrace's Dr. Elena Jones to Briogeo's Nancy Twine, five Black beauty experts weigh in on the importance of self-care and how they prioritize wellbeing.
Maeva Heim, founder and CEO of Bread Beauty Supply
To me, self-care is simple about listening to your body and giving yourself permission to rest. It doesn't have to be expensive, like getting a facial. It can be something super simple that just honors whatever rest your body is telling you that you need.
Sometimes I find it difficult to actually just "do" the thing I'm supposed to do to relax and look after myself. So I'll often use the five second rule to force myself to rest (ironic, I know). This means that I count down from give, and at the end of the countdown I have to get up and do the thing — whether thats getting the dogs ready for the park or getting my lounge set up for a restful binge session.
Sometimes the most mundane things are all I need, especially when my days can be so hectic.
Nancy Twine, founder and CEO of Briogeo
Self-care has played a big part in my ability to tackle challenges and external forces outside of my control. I root myself in the truth that challenges are only temporary — having and maintaining an optimistic mindset is key. Especially in the midst of these unprecedented times, it's important as an individual to discover what kind of self-care makes you feel happier and healthier from the inside out.
Since I wear both hats of "founder" and "CEO," my work schedule tends to be full and varies a lot. I also work remotely now, which means I have to be extra-intentional about maintaining my work-life balance. I have a cut-off of 6pm and try not to take work calls after that. To wind down in the evenings, I like to take a bath, read a spiritual book, listen to a podcast, or light a lavender candle and meditate.
I've established some proactive self-care practices like meditation, yoga, journaling, and fitness to keep me feeling stronger and balanced. I also make it a point to prioritize the people and friends in my life who lift me up by scheduling after-work dinners or Facetime calls to catch up on our personal lives. After an especially busy work week, I also like doing a bit of organizing to make both my physical space and my mind feel clearer.
I always do my best to stay hydrated, eat healthy, and get enough sleep — these are the best, most permanent forms of being able to maintain wellness and feel-good energy.
Shani Darden, esthetician and founder of Shani Darden Skincare
As a mother, founder, and esthetician, practicing self-care is essential to keep myself grounded and balanced. It's easy to put all of the other people in your life first, but it's so important to [make] space in your life to take care of yourself as well.
Skincare is always a key part of my self-care practice. Outside of my regular skincare routine, I always make sure to work in 10 minutes every day for an LED Light Therapy Mask session. It's a very calming, meditative daily ritual for me to start off my day with a glow! LED light boosts collagen in the skin, minimizes fine lines and wrinkles, and increases circulation... It can also help to reduce stress and improve your sleep so it's a step I never skip in my self-care routine.
Outside of skincare, I always love a long walk through my neighborhood. I think any opportunity to get outside and be in nature is always a good way to relax and rejuvenate.
Dr. Elena Jones, chief dermatologist at Humanrace (and Pharrell's personal dermatologist for over 20 years)
Self-care is pausing your life to do any and everything that feeds your soul. If possible, my self-care usually involves a journey to a faraway land, preferably one with a pristine white sand and turquoise water beach. While there, long walks on the beach and listening to the waves is all that I need to recharge.
If travel is not possible, I see a Broadway play, visit a museum exhibit, or simply find the best margarita or glass of cabernet that I can sip alone or with the company of my choice. Every three months I pause my busy work schedule for my "adventure-slash-journey" into me.
Marie Kouadio Amouzame, co-founder and CEO of EADEM
Self-care means spending time alone, with close to no thoughts racing through my head. I know people like to glamorize being a founder but it's not like that. The path to success is paved with failure and a lot of hardship. Some days the best things happen to you, and others are riddled with anxiety. Self-care for me is the ability to remove myself from the day-to-day.
I make sure to carve out two 30 minute slots in my day to spend outdoors and away from technology. I'm so fortunate to have a usable rooftop at home. Every morning when everyone leaves for work or school, I make tea and go upstairs to tend to my plants. I focus on removing weeds, and harvesting my sugar peas, strawberries, kale, and green onions — it really empties my brain and sets me up for the day. Then I like to walk to the office before spending several hours indoors at a computer.
In the evening, once my kids are in bed, I go upstairs again and plant new seeds or water if the soil is a bit dry. This is my way to log off and enjoy the evening.