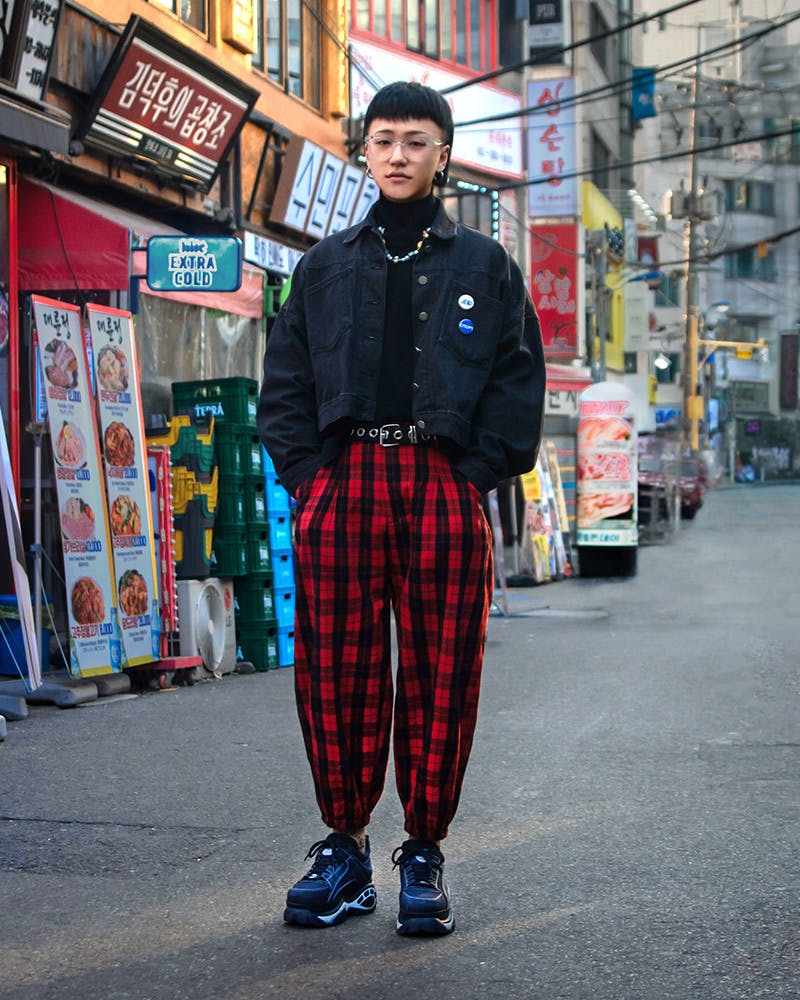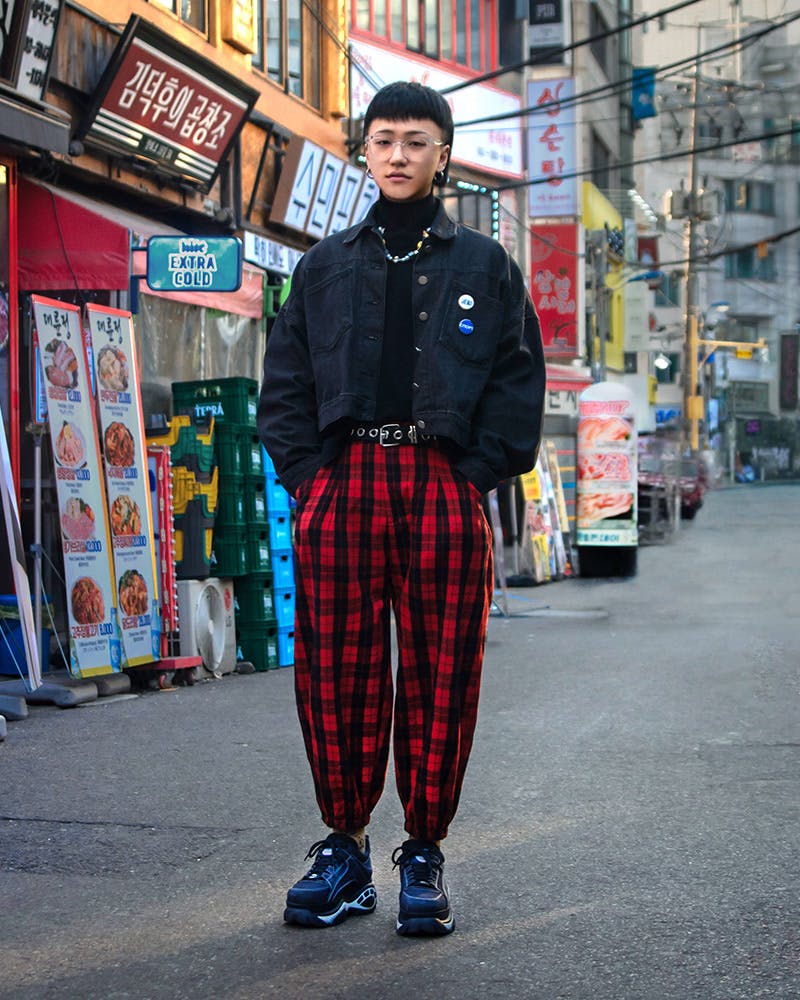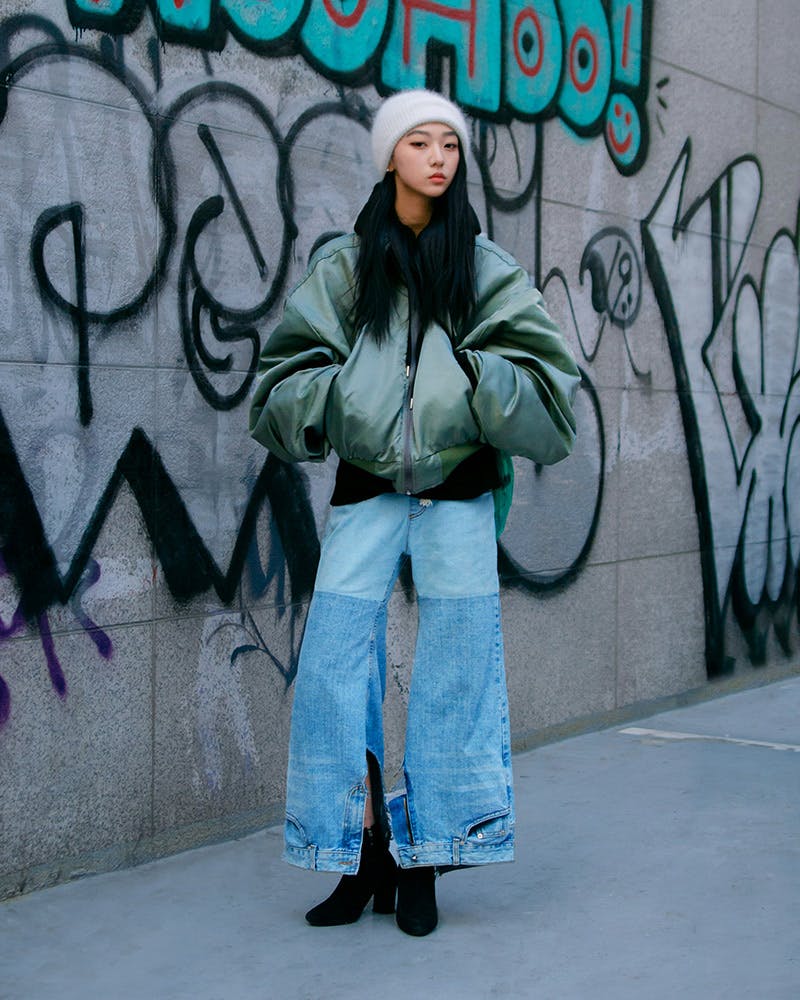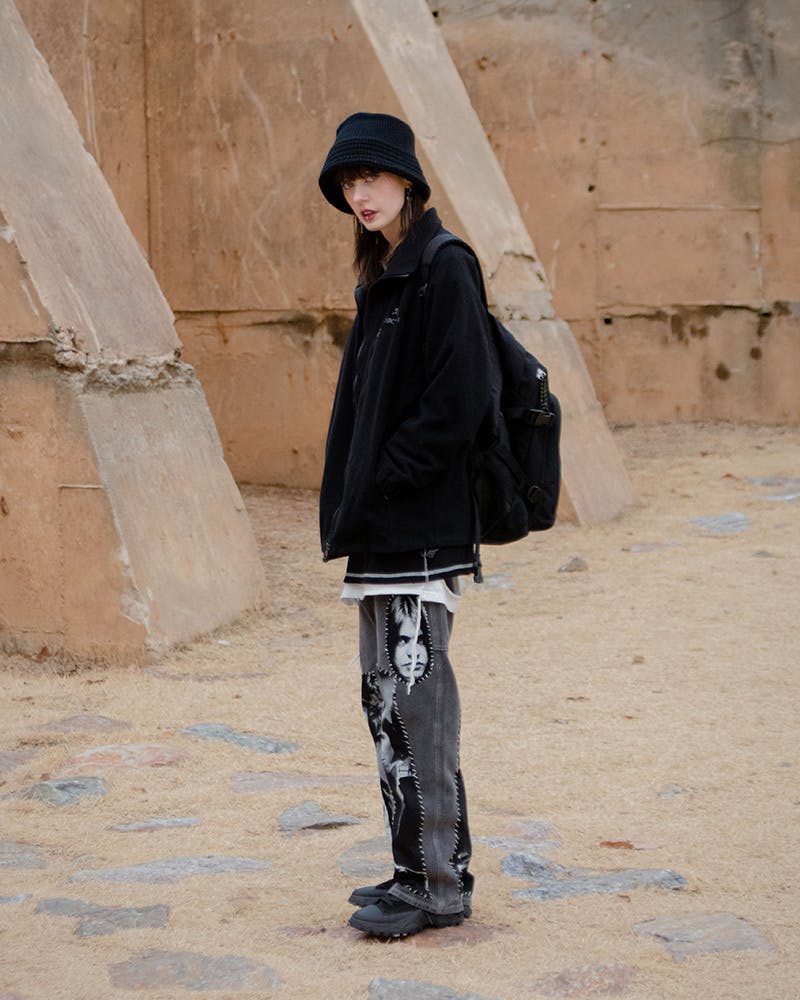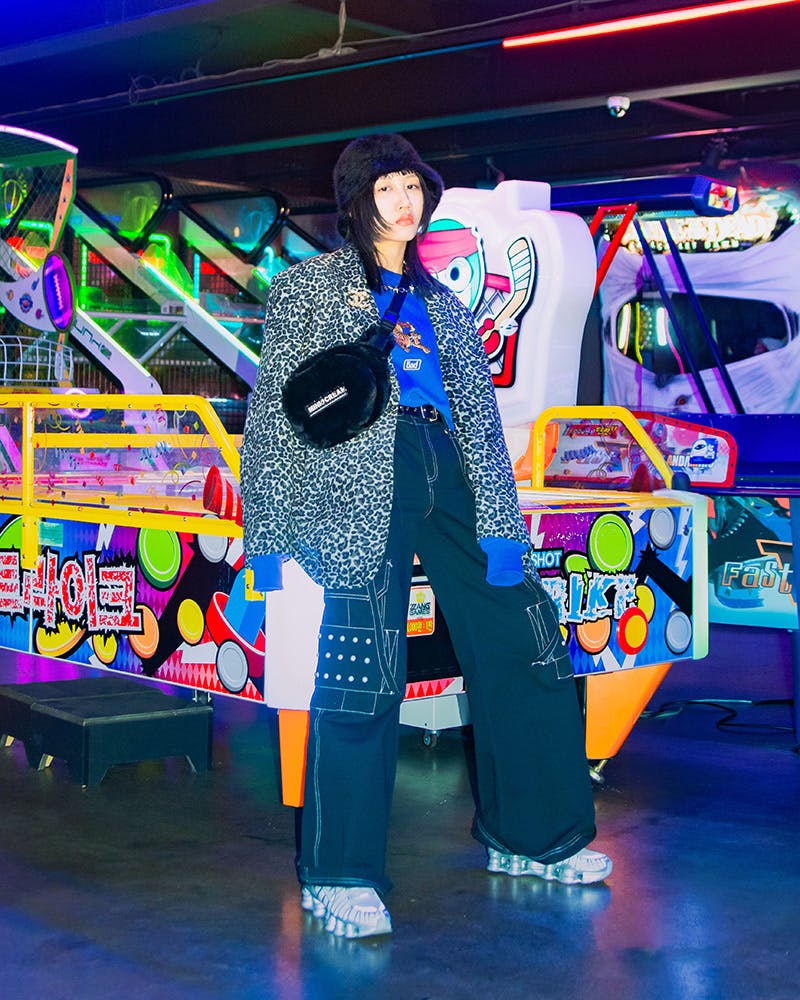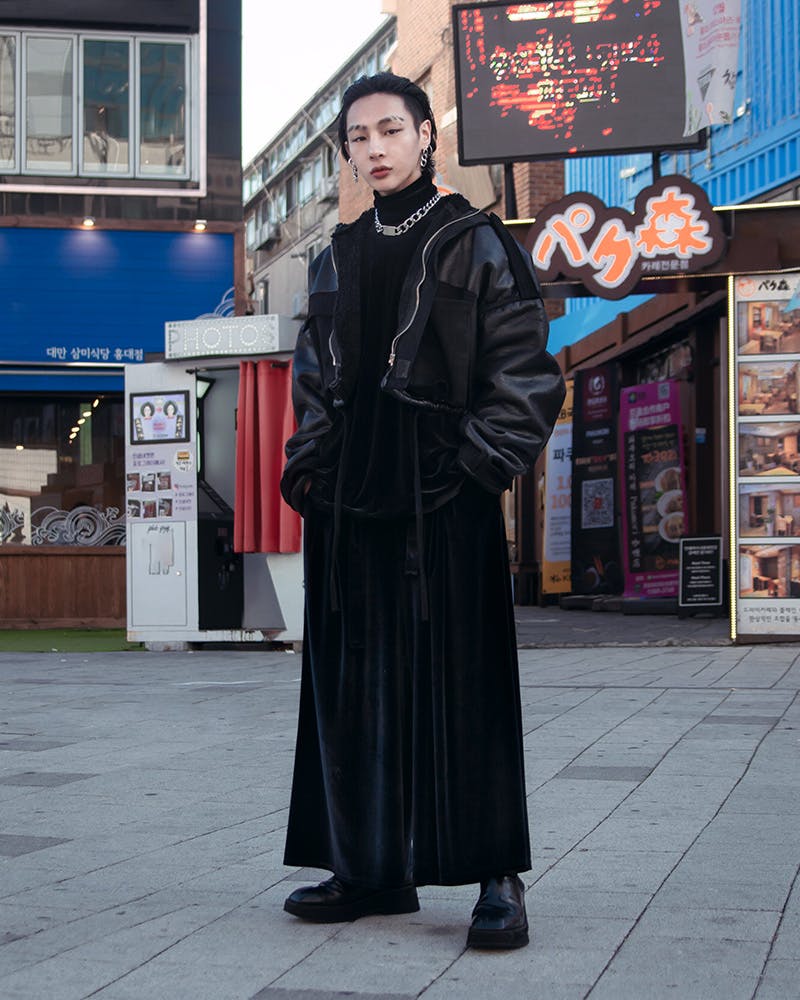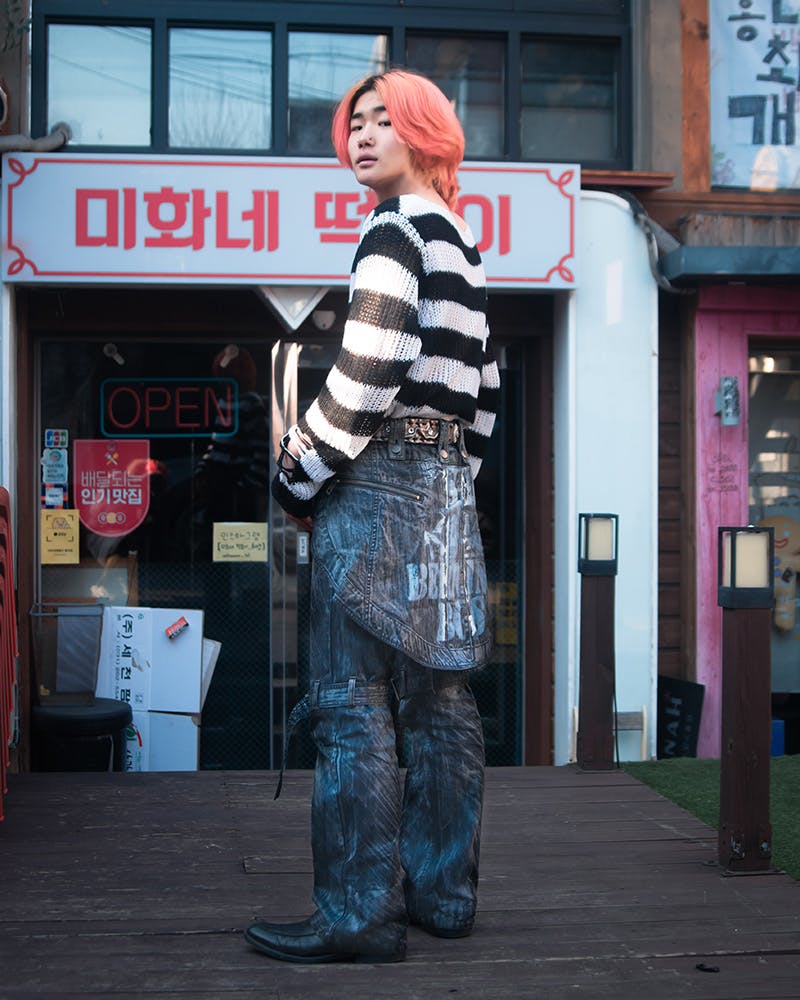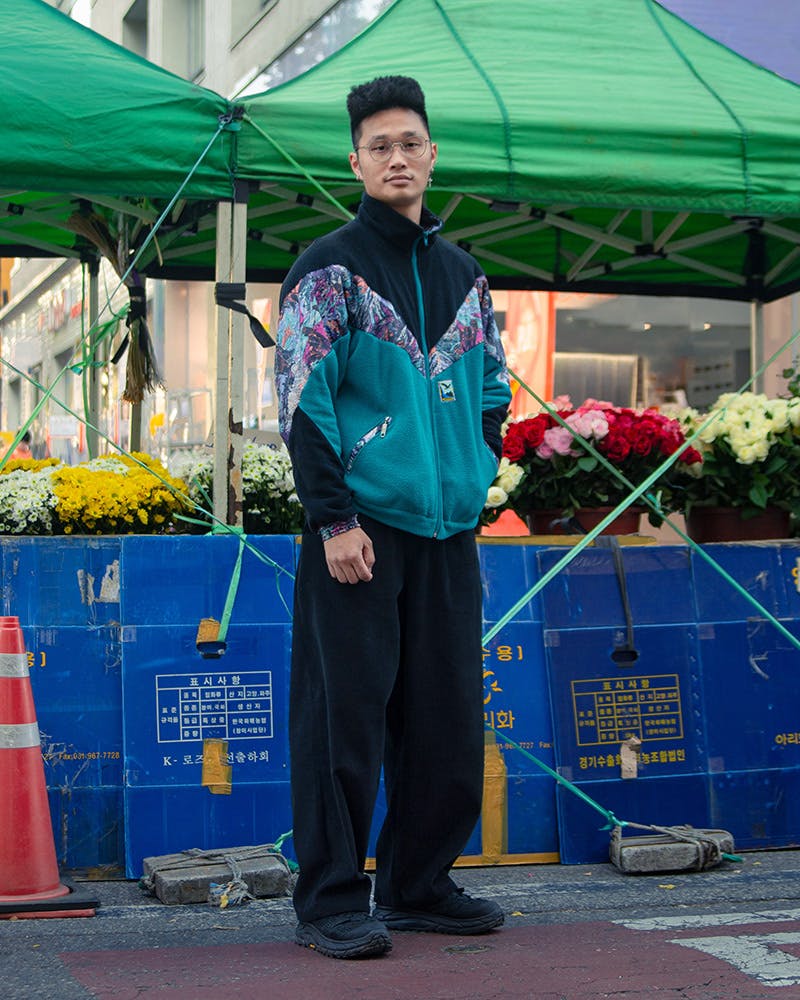 Location: Seoul, South Korea
When: January and February 2020
Key Looks: The oversized bomber and upside-down jeans in slide #2 will literally turn heads.
Editor's Notes: With Seoul Fashion Week Fall/Winter 2020 cancelled due to COVID-19, South Korea's fashion industry may suffer from missing out on this season's press cycle. However, it hasn't stopped Seoul's best-dressed pulling off some unequivocally brazen looks to kick off the year, as captured by our photographer on the ground Daniel Luna.
The bandana prints, enormous shell-like outerwear, and '90s-style fleeces are combined for some amorphous silhouettes with multiple textures and overlapping patterns. One takeaway from this street style set is the abundance of chunky platforms lifting everyone a few extra inches off the ground — it's a footwear trend we suspect we'll see more of as the year progresses.