This week's FRONTPAGE finds us chatting all things fits with Shai Gilgeous-Alexander, an NBA player who is redefining both the game and off court style.
The NBA is in a period of transition. Following the 2010s, which was perhaps the most predictable decade in the league's history (it was nearly guaranteed that the Heat, Cavs, Spurs, or Warriors would win), dominance is up for grabs, and the former surefire ways to win a championship – like forming a superteam – offer no guarantees. This year alone, out of the two top contenders for the championship, one (the Lakers) didn't even make the playoffs, while the other (the Nets) had to contend in the play-in tournament just to get to the postseason. But it's exactly this wide-open landscape that has given space for the league's younger stars to shine, and few have shined quite as bright this past year as Shai Gilgeous-Alexander, a guard for the Oklahoma City Thunder.
Born in Toronto in 1998, Gilgeous-Alexander was raised in Canada in an athlete-dominated household. His mother, Charmaine Alexander, competed as a track star for Antigua and Barbuda in the 1992 Summer Olympics, while his father actively coached him as a youth. Growing up, there wasn't much discussion as to whether he would be an athlete or not, but rather just what kind and when. By the time he was 16, he'd transferred to high school in Tennessee to play against better competition than he could find in Canada. After graduating and playing for Kentucky in college, Gilgeous-Alexander entered the 2018 NBA draft and eventually found his home with the Oklahoma City Thunder where this past year he averaged a career-high in points, rebounds, and assists.
But Gilgeous-Alexander has become equally as known for his "tunnel fits" (outfits players wear when showing up to games). Unlike other players, Gilgeous-Alexander doesn't use a stylist or plan his fits, but instead creates all of his looks himself. In some ways, he is a true inheritor of the individualistic NBA style that was spearheaded a couple of decades ago by Allen Iverson (who famously eschewed the NBA's then strict suit-only policy and wore whatever he wanted while sitting courtside or speaking to the press); chains, egregiously large T-shirts, oversized embroidered jeans, and boots. Commonly mixing the latest streetwear with vintage selects, Gilgeous-Alexander's style mirrors his conscious, cerebral, and deadly style of play. And in a league where styles tend to oscillate between the extremely mundane to the almost comically absurd, Gilgeous-Alexander strikes a tasteful middle-ground.
Hot off his career-high season, we spoke with Gilgeous-Alexander about his plans for the offseason, growing up in Canada, and how he never think's other player's fits.
PATRICK MCGRAW: What are your plans for this offseason?
SHAI GILGEOUS-ALEXANDER: It's going well so far. I don't plan on doing too much. Working out, I might travel, get away a little bit. There's a few fashion shows I want to check out in June. That's about it.
What are your thoughts on the season that just ended? I know you weren't able to finish it healthy, but you did average a career high in points, rebounds, and assists.
Yeah, it was a good season. It had its ups and downs. It was fun, above all, and that's what's most important. It was fun.
Do you usually reflect on the season during the off-season? Or do you just try to focus on the next one?
I look back a little bit, to see what I could have done better. Then I try to get better at it for next season. But after I do that I just focus on the next one.
I know you come from a very sports-oriented family; your parents were both athletes. Was being a professional athlete always your goal?
Absolutely. I always wanted to play in the NBA. My parents always pushed me to try to be the best that I could be, and that's the highest level. So yeah, that was always my goal.
Do you think that your upbringing in Canada sets you apart in any way? In terms of play style or even demeanor?
I'm not too sure about that. I don't think it's about where I come from, but I do think I'm different and I approach the game in a different way. But a lot of that's due to the way I was brought up, and the way I was taught to play, as opposed to where.
I know Steve Nash is a big influence of yours, and Canadian basketball has come so far in the past couple decades. I think you're actually kind of the main representative of that progress. Do you think of yourself as being emblematic of Canada being a basketball hub now?
It's been cool to see the growth. The difference in the amount of Canadian players from when I was younger to today is drastic. Hopefully it continues to grow like that. To know that I'm one of the guys that kids look up to as kind of a pioneer to younger kids, it's an honor and a privilege. It's something that I think about all the time, and I make sure I'm doing the right thing because of it.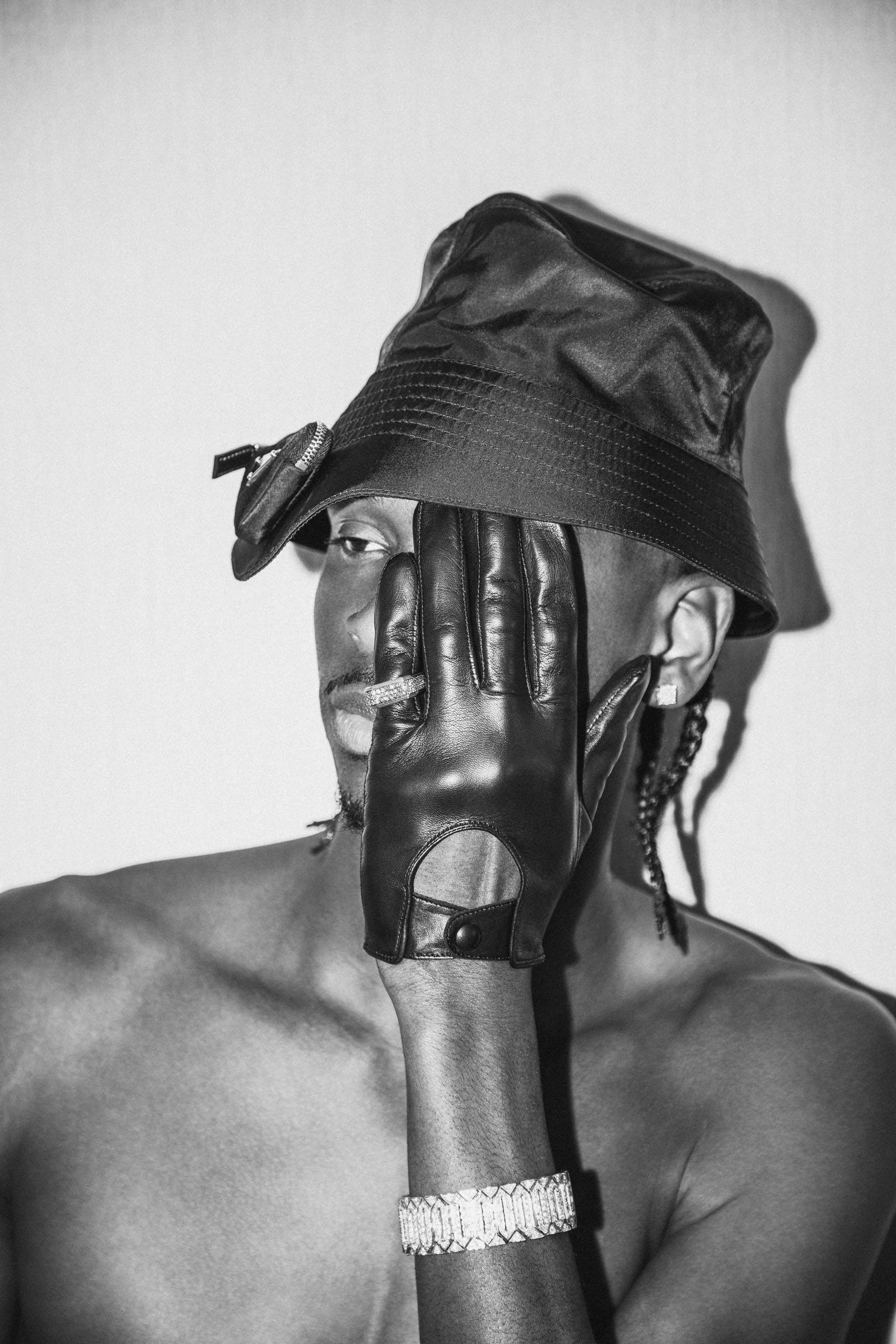 If you weren't in the NBA, is there anything, off the top of your head, that you think you would be doing? What other things were you interested in?
I've always been interested in fashion so I'd probably be a model or have a clothing line. Definitely something in fashion.
Now that you've been in the NBA a few years, has it been by and large been what you expected? Has it met your expectations?
Yeah, for sure. It's been a lot more fun than I realized. I didn't know going into it that it'd be this fun. Playing so much basketball, being around great teammates, it's really the best time of my life.
Now that you're actually in the NBA, have your goals changed?
No, not really. I always had super high goals. They just become more reachable every year, and make me work harder.
Your style of play has developed considerably over your time in the league. How would you describe it?
Cerebral, smooth, calculated. I would say I'm always thinking the play ahead of the play. The next play, the next lead, the next decision.
Do you think there's a connection between your style of play and your style of dress?
Yeah, I would say both of them are smooth, they both come natural, and they're both just me being me. It's all about being authentic to who I am.
How would you describe your off-court style?
Very streetwear, but also very versatile. I like to be as confident as I am on the court, off the court, in what I wear. So no matter what it is, at the end of the day, I want to make sure I'm confident in walking around, feeling like I'm myself.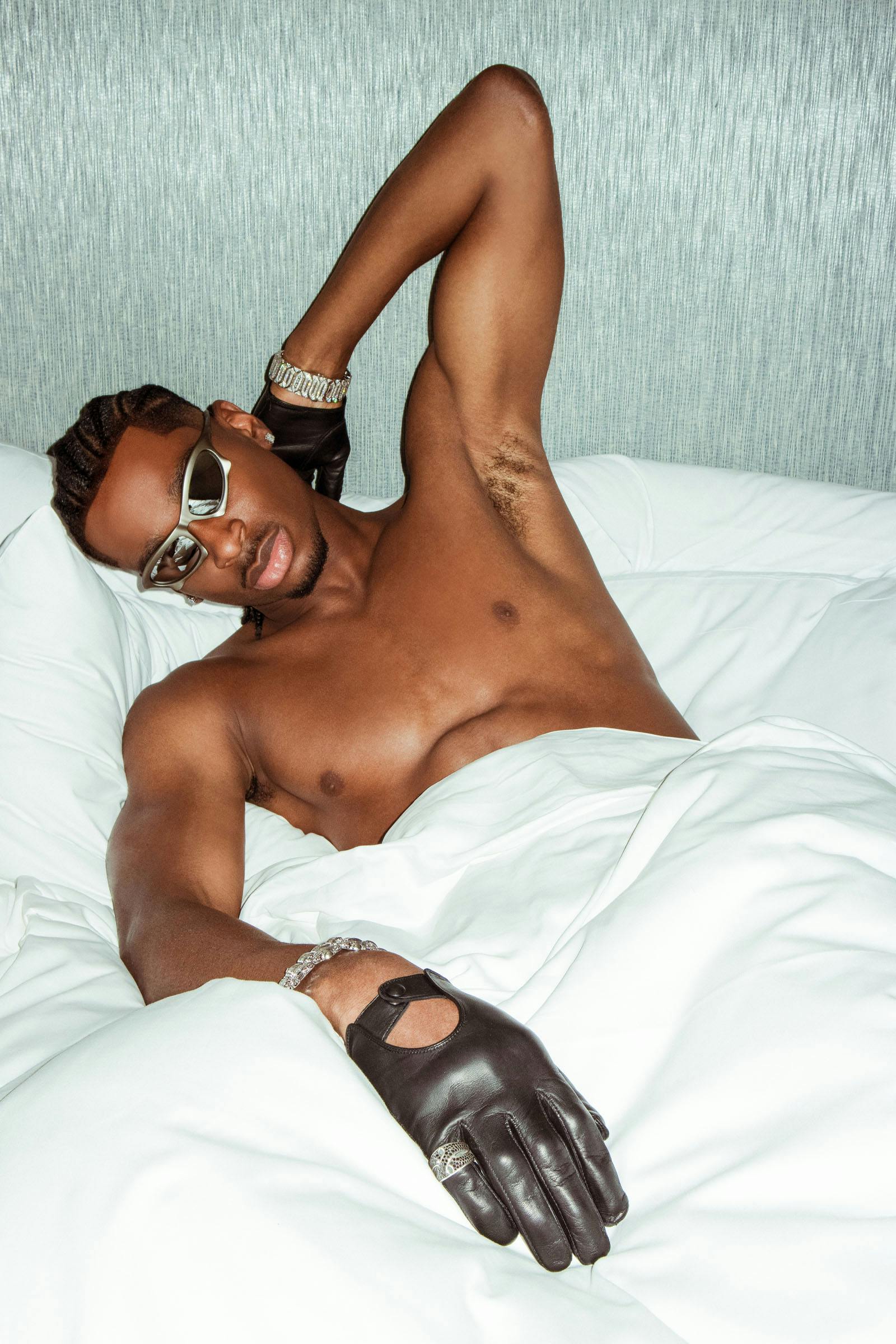 You've become well known for your tunnel fits, et cetera. What goes into choosing one of those outfits?
Usually I do it the night before, but I just start with one piece of clothing, whether it's pants, shirt, a hoodie, and then I try to build the fit around that piece. It's about starting with the right thing.
Does the game itself, or the circumstance around the game, or the city, ever influence the fit?
Yeah, city for sure, weather-wise. And then the game sometimes, too. I tend to try to put on nicer fits for bigger games.
Do you ever look at what other players are wearing?
Nah, not at all.
Do you have any plans to design your own clothes?
I will one day. I haven't got a route to it yet, but I probably will one day.
Are there some brands or pieces that you're particularly excited about at the moment?
There's a lot of good brands out there. I always can't wait for new seasons to come out, because it's a new wave of stuff that's different. These creative directors for the brands are so creative, and they really spin the game in so many new directions. Every time there's a show for the next season, I'll watch the show. I'll see what models are wearing, and then I'll kind of keep tabs on when it's coming out.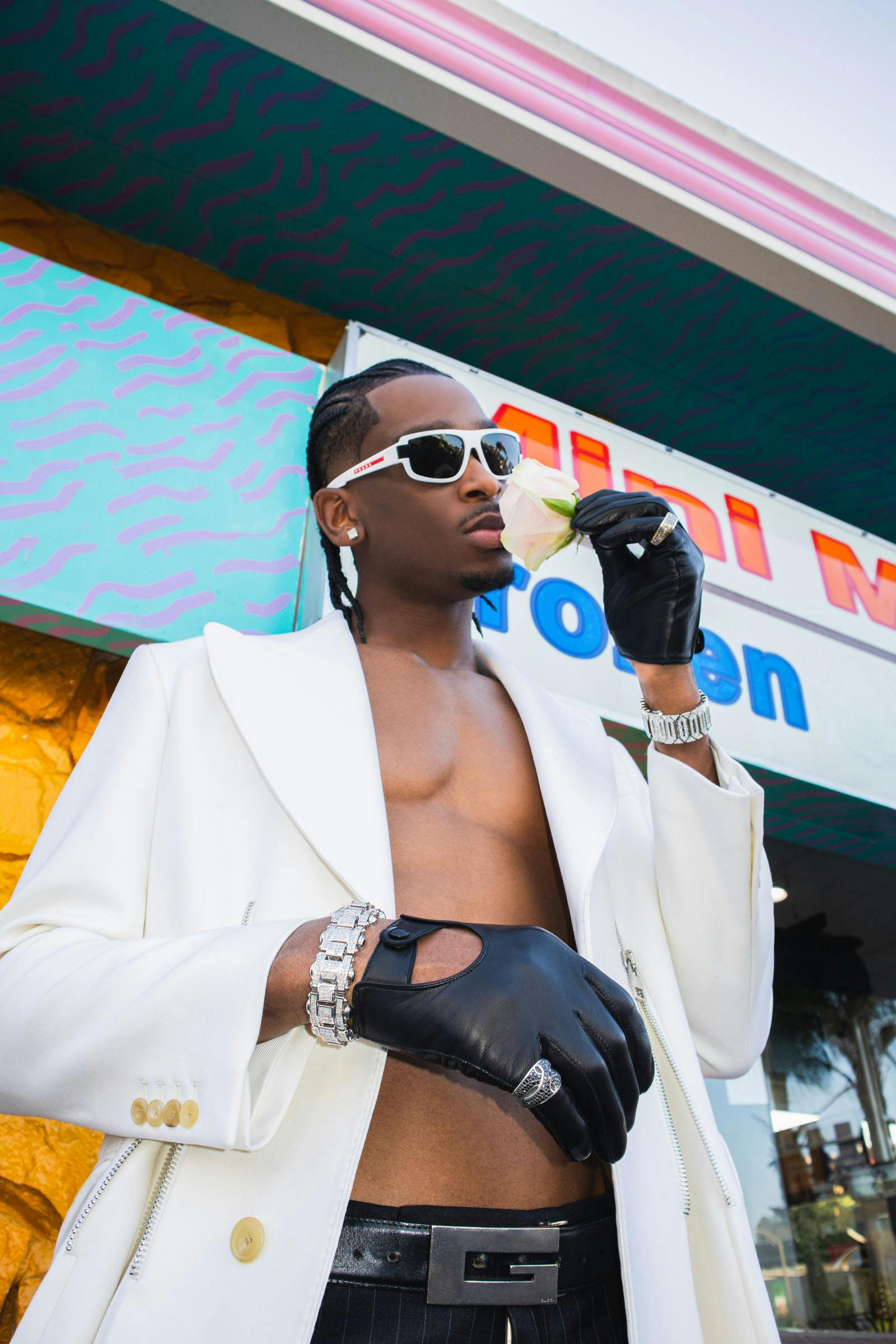 Have you become kind of a brand? And do you think that goal of a lot of players in the NBA today has been to turn themselves into a brand?
Absolutely. I think so many players in the NBA, and more than just basketball players, want to do so many things with their life, and being a brand gives us a platform to do so. That's what I'm trying to do with fashion as well... a brand.
Do you think it's hard to come off as an individual or unique, stylistically, given how commonplace, how ubiquitous streetwear has become?
No, not for me at least. Because I try to be creative with it, and it comes natural to me. I just try to be myself at the end of the day, and try to be different.
What makes a piece of clothing or a fit different or unique?
It depends on how you wear it. Usually I just spin clothes to fit my style, my aesthetic. There's obviously a lot of stuff that's mass produced, and a lot of guys get their hands on it. I try to stay away from those types of pieces. But I just spin things in my own way.
What are some of your goals for next season?
Just trying to get better in every area, and to win as many games as possible. But besides those two things, I'm not really worried about all of the individual stats. I think that'll take care of itself.
What are your plans, in general, for after the NBA?
I don't know. I would, for sure love it to be with something with fashion or something with clothes, because I know it's another passion of mine, and I'll enjoy doing it, but I'm not sure yet. We'll see.