At one point or another, literally every sneakerhead experiences a moment of micro-crisis when ordering shoes online. I'm a true US9 but that really doesn't mean anything, because I can wear sizes ranging from US8 to US10 depending on the brand and shoe model. For most consumers, it's frustrating that something like shoe sizes don't fit uniformly across the industry, but different brands and types of shoes do in fact all fit differently, and that's not even touching the fact that the U.S., U.K., Europe, and Japan all have different metrics for measuring sizes.
It seems like an obvious assumption at face value, but a size 9 adidas basketball shoe should fit the same as a size 9 adidas running shoe, right? At the very least it should be the same length, if not the same width. Wrong.
What it comes down to, is that every shoe needs its own last; a moulded form that looks like a foot The last is used in the manufacturing and repairing of footwear by stretching materials over it, to shape a shoe during the production process. Each last comes in pairs, designed based on what the shoe is supposed to accomplish (basketball, running, and leisure shoes all have different requirements). In today's world of mass-produced kicks, lasts are usually designed using computer-aided design software.
Because the exact shape of a last differs from shoe to shoe, sizes will inevitably vary a bit too. Adding to that, men's, women's and kid's lasts are all different, so the discrepancies in sizes is even more pronounced across those types of shoes.
Materials play a big role in how much lasts impact the fit of a shoe. According to last experts at adidas, "the last has a big influence on the fit of the shoe. For a stiff leather shoe the last has more impact on the fit compared to a very stretchy upper material which allows the foot to expand and find the needed space."
What size I wear, or any other sneakerhead out there, depends therefore not only on the brand but also the model, and what the shoe is meant to be used for. That means a running shoe will inherently fit differently to a golf shoe or a football boot – even if in the same size.
Ultimately, it's the specific job that the shoe was designed for that determines what kind of last is used: "A good last can however produce both a good and bad fitting shoe. If the wrong last is chosen for a particular purpose, this can cause the shoe to fit poorly. For example, using a dress shoe last for a running shoe, improper sockliner allowance, or the pattern not matching the last, etc."
Speaking to adidas Originals' Oddbjorn Stavseng, Global Senior Design Director, about the recently released Deerupt silhouette, we were told that its shape was based on the New York but that "just by putting it on a different last, it gives a completely different stance to the shoe. So, [the] New York has a quite specific shape but by changing the shape of [the last], [we get] a different dimension and it makes a more modern shoe." Chances are a size 9 adidas New York will fit slightly different to an adidas Deerupt in the same size.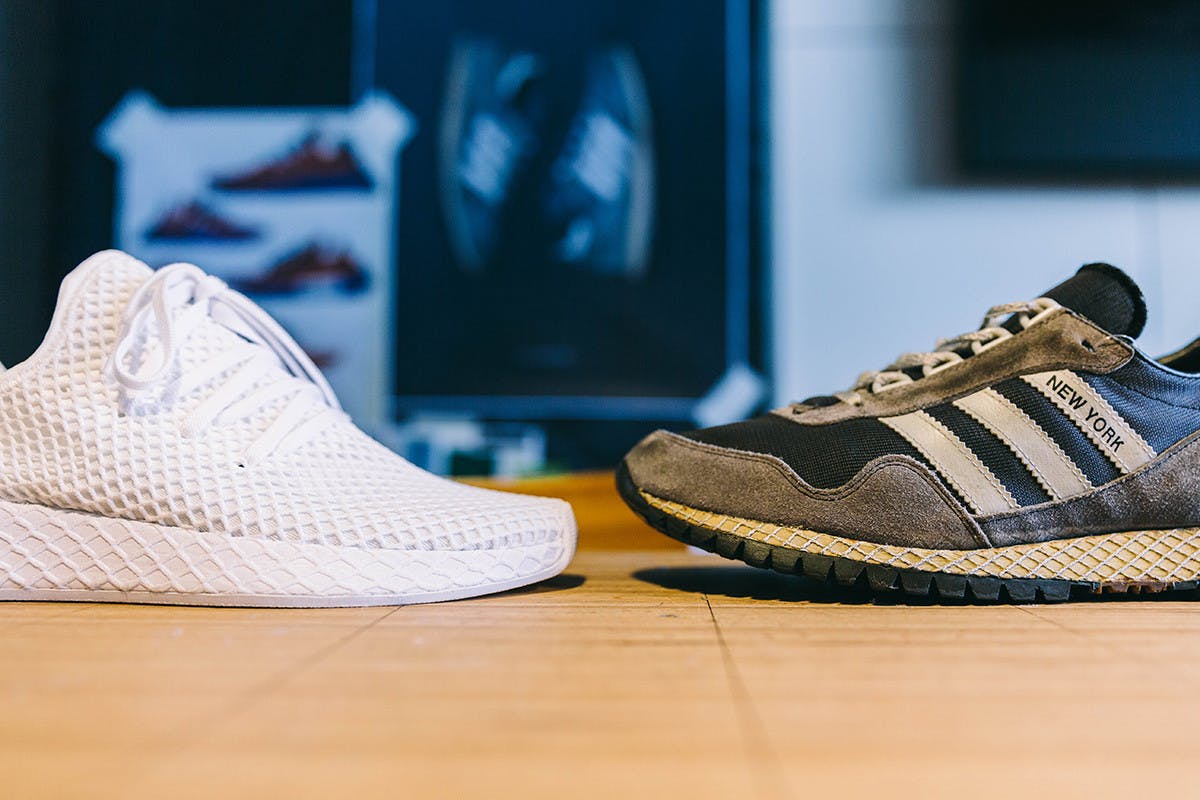 Underlining the importance of lasts, Highsnobiety was also informed that, while adidas works with various last suppliers, the German sportswear giant also has its own last division in-house. "When we develop a new last, we normally come to the last department here with some sort of reference. So it can be an existing adidas shoe, and we say we want something like this. Or, we can come there with a sketch, and say we have this sketch. We need to have exactly this shape."
These last experts gave us some insight into the work that goes into making the perfect last: "At adidas, before a last is sent into production from the last creation team, input is received from various internal counterparts such as design, development and marketing, to enable the brand to produce a final product that has the consumer and end use in mind. Gender related foot shape, target group (professional, leisure, medium foot, wide foot etc.), sport specific requirements, design aspects, material properties etc. have to be considered for any new last development."
As for the technical aspect of manufacturing lasts, the experts added that "lasts are partly created in 3-D with a special last development software, but mainly lasts are still handcrafted in wood by a skilled and experienced last model maker. Final model lasts will be scanned and production is based on 3-D data. From request until final release there are a few checks (aesthetics, measurements, fit & wear tests etc.) to ensure the last meets all the requirements."
At first, it might make sense to raise questions about the lack of standardization across brands. But to have true standardization would mean to give up all the differences in designs not only across brands but also across different types of shoes. It would mean wearing the same exact shoe all the time for all sorts of activities – which is, frankly, impossible and impractical.
As we mentioned earlier, different activities demand different types of designs: "Sport category plays an important role in the development and shape of the last. For runners, the last is created to allow for linear movements that allow the foot and toes to spread whereas football players require cleats to fit more like a glove. Lifestyle lasts vary based on the design aesthetic and original inspiration."
While the adidas experts admitted that each style of shoe does not need its own dedicated last, they added that adidas assigns its lasts to the "category and gender the last is developed for with little cross-over."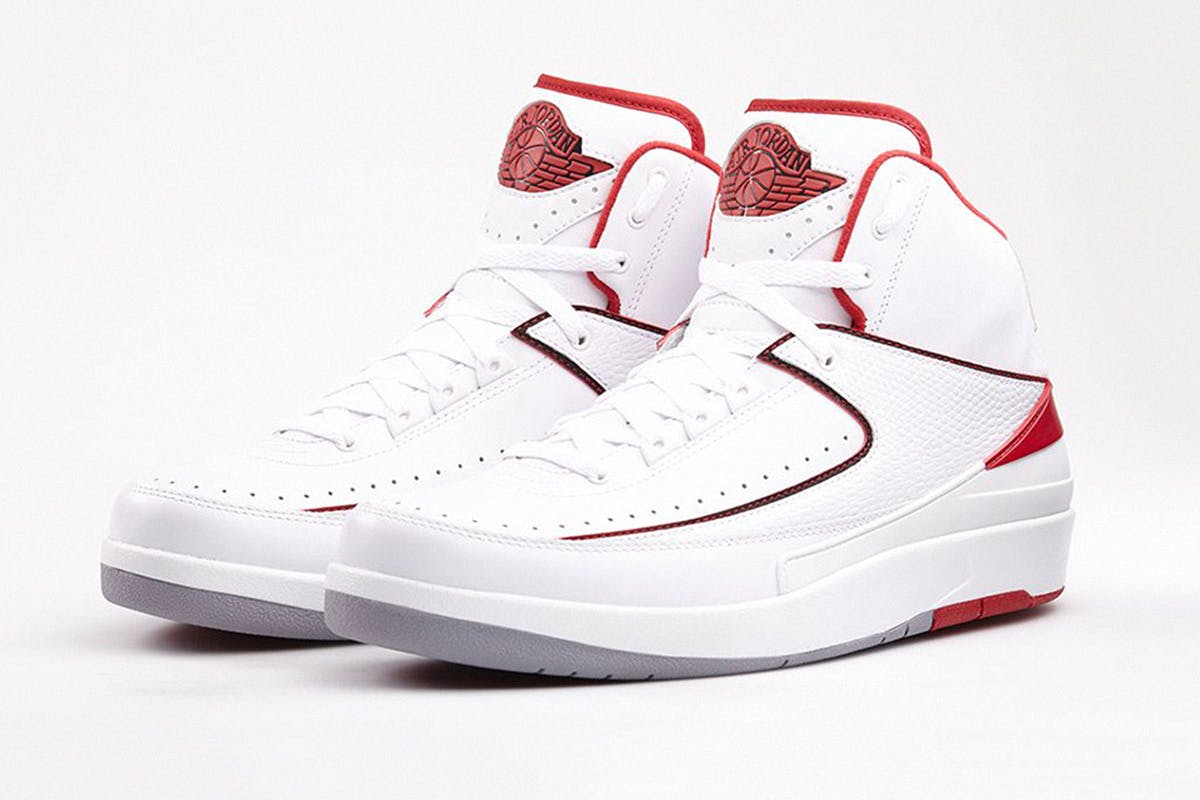 Proving just how dedicated brands are to providing their customers with the perfect fitting shoe, the adidas designers also noted that different markets will have lasts unique to them: "we have different lasts for the Asian market, for example, because the feet are just differently shaped."
Another intriguing – albeit unverified – story about the importance of lasts, tells how Nike once lost the original last for the Nike Air Jordan 2. This meant that the particular model could not be reproduced until the original last had been located or a new one was designed. Rumor has it that the last was either destroyed, lost, or stolen after the sneaker's 1986 release and that Nike had to dissect the original pair before it re-released the silhouette in 1994. Without the last, Nike was unable to recreate the exact shape of the original shoe, so the original's shape was studied and mapped out before the Air Jordan 2 could be brought back. The same was reportedly done in 2004, when the shoe was retro'd for the second time.
So there you have it; an abridged answer on why different shoes fit in different sizes, and more on lasts than you probably ever wanted to know.
For more about sneakers, watch the video below.
To stay updated on everything happening in the sneaker world, follow @Highsnobietysneakers on Instagram, check our sneaker release date calendar and subscribe to our sneaker chatbot on Facebook to receive lightning quick updates to your inbox.