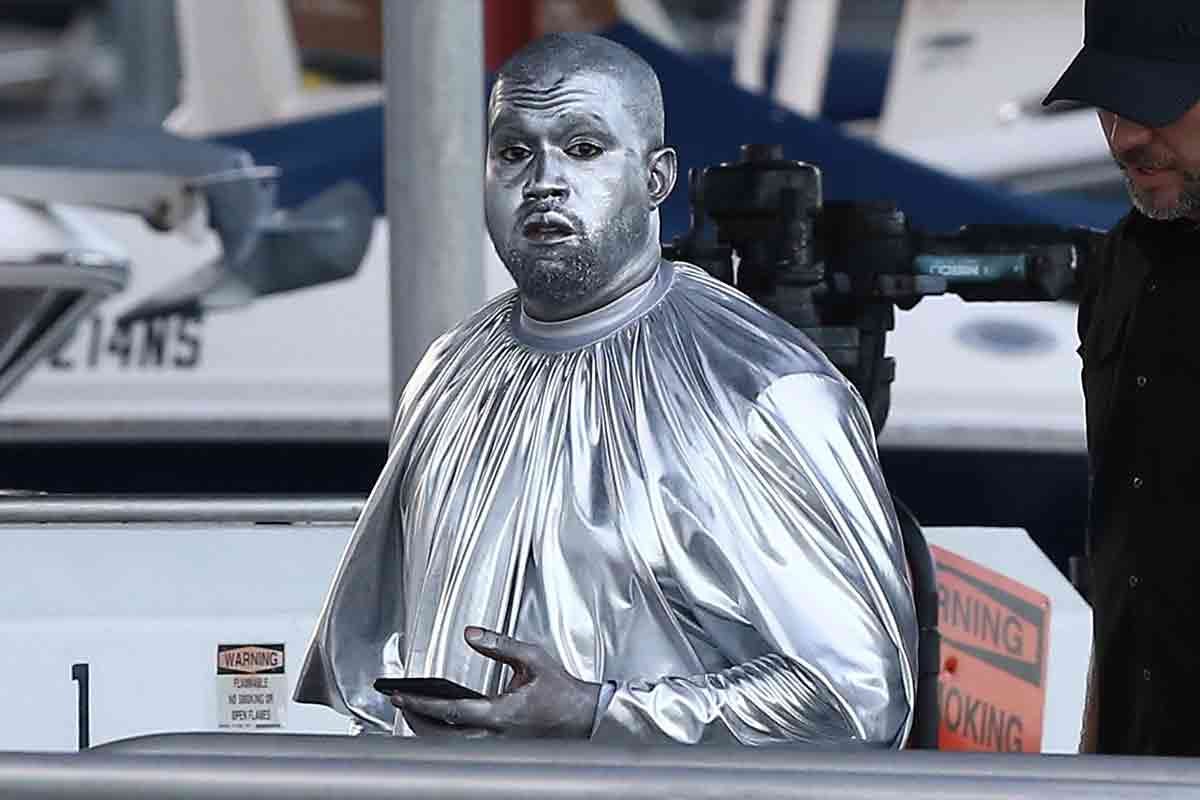 As foreshadowed in his The Life of Pablo album track, Kanye West is now officially the "Silver Surfer in the flesh." The artist premiered his new opera Mary from a floating barge at Art Basel Miami on Sunday and donned an all-silver look that's now as iconic as it is meme-worthy.
The Vanessa Beecroft-directed opera is based on the biblical story of the birth of Jesus Christ. Unlike his first opera Nebuchadnezzar, in which West narrated the story from off-stage, here he retold the Christmas nativity from among the Sunday Service choir — who were also (mostly) decked out in the same silver lamé robes and spray-painted faces.
Take a closer look in the Instagram post below.
Performing from a floating barge on the Kay Biscayne waterfront, the choir reportedly performed new arrangements of older tracks alongside traditional Christmas hymns including, "O Holy Night," "Gloria in Excelsis Deo," and "Drummer Boy."
While the performance was sonically and visually impressive, Twitter is still left with so many questions about West's silver look. Find the best reactions below.