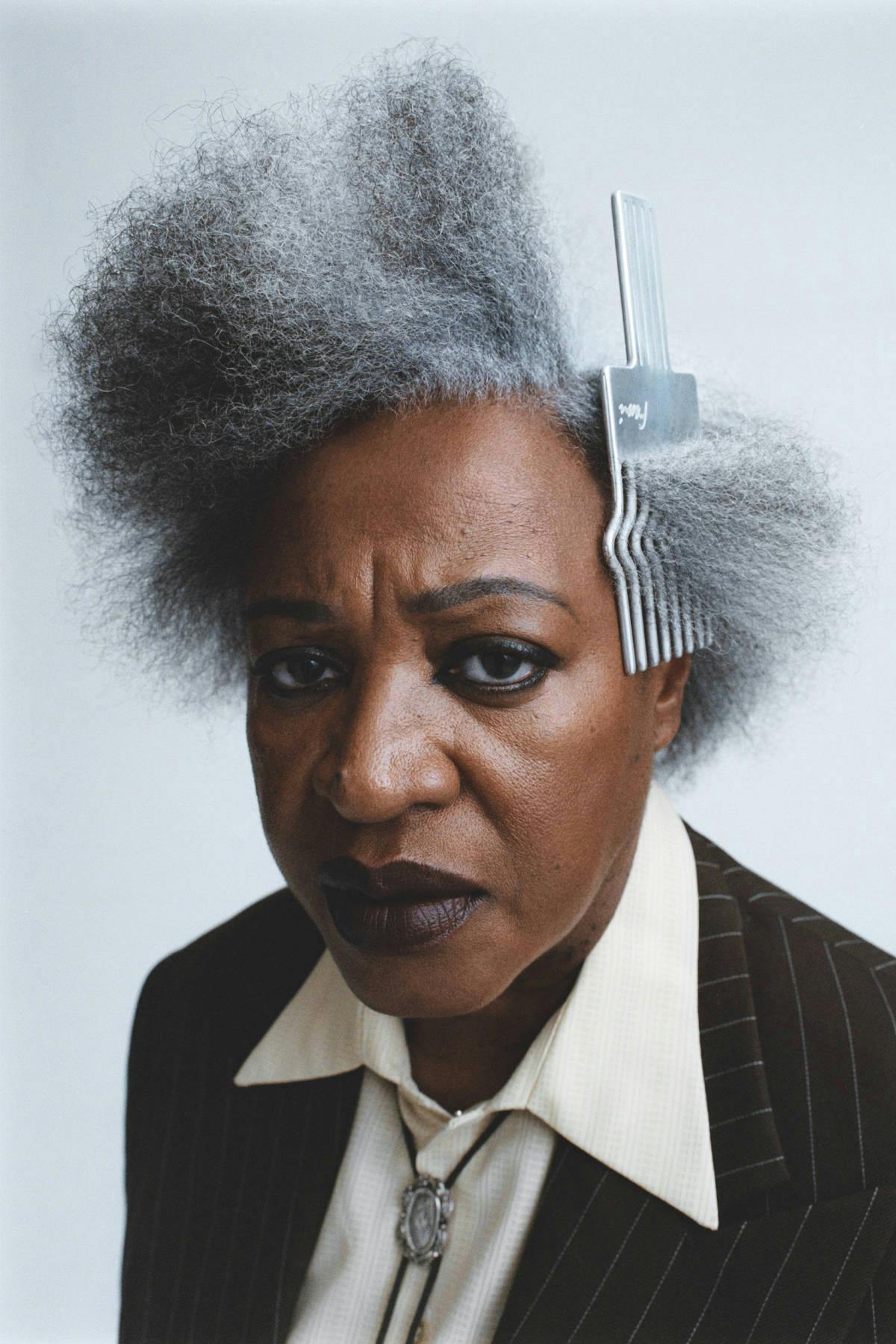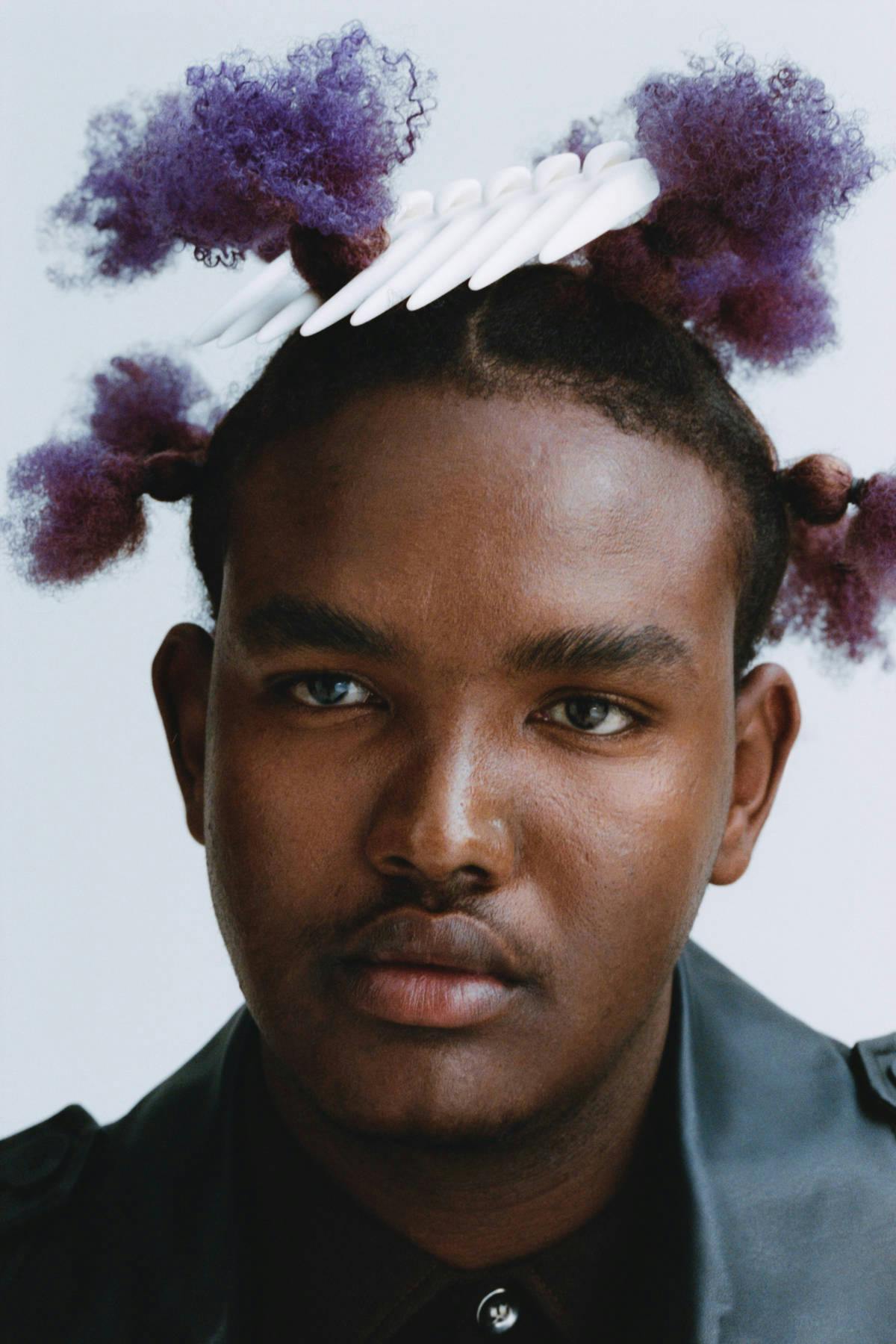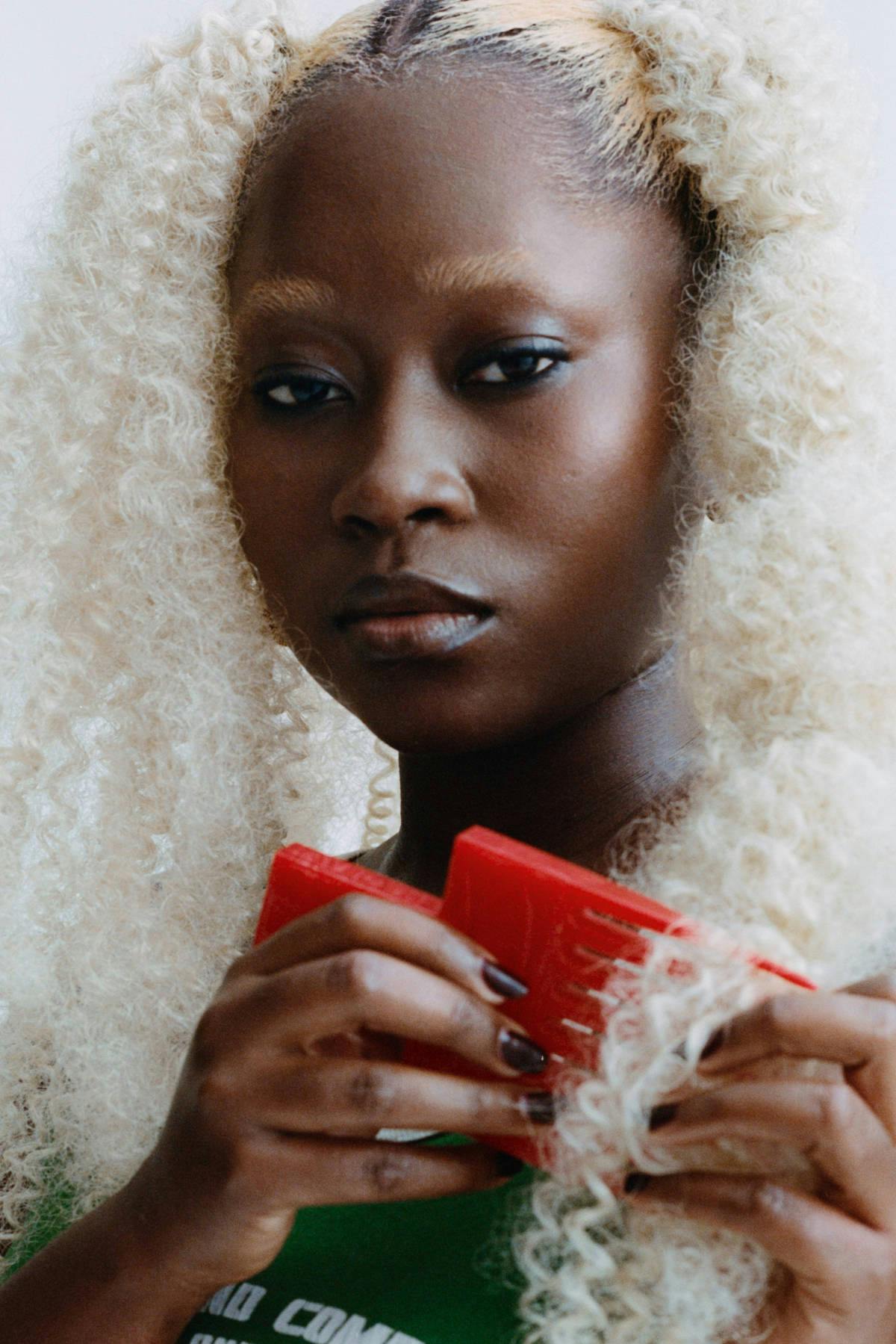 The Afro pick has always fascinated Simon Skinner. For the Stockholm-based product designer, the object — an upright hair comb with long, wide-set teeth specifically designed for natural hair — is far more than a hair care tool. "The Afro pick has always represented my hair and the essence of my inner being," he explains.
Drawing from his Afro-Caribbean background, Skinner has embarked on a design project honoring the comb, a beauty product that's come to symbolize Black identity. With "Syntax," the creative introduces a collection of eight handmade Afro picks, each unique in name, design, and inspiration. Ceremony, for example, draws on neolithic examples of Afro picks made from bone, while Afrospecialist is an homage to Skinner's barber and "the barber shop as a space of comfort and cultural exchange."
Skinner has designed Afro picks for years – he released his first collection of combs back in 2019. Four years later, he's revisiting the concept. "My expression and technique has changed since then... I wanted to bring the production to a broader market although they are still all handmade by me."
With Syntax, Skinner frames beauty rituals — specifically, Black hair care rituals — as acts of power. As a jumping-off point, he looked to the concept of self-care, a practice that the Black Panther Party put forth as key to preserving one's mental and physical health in the fight for social justice.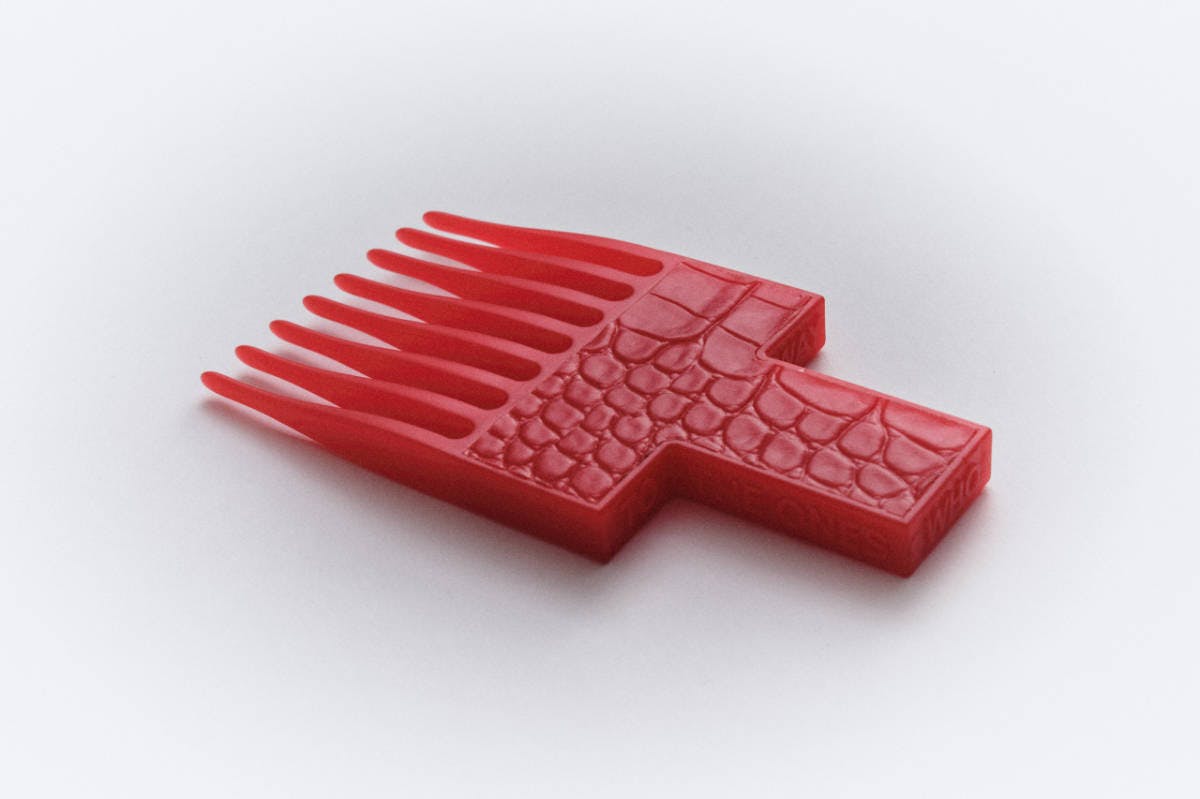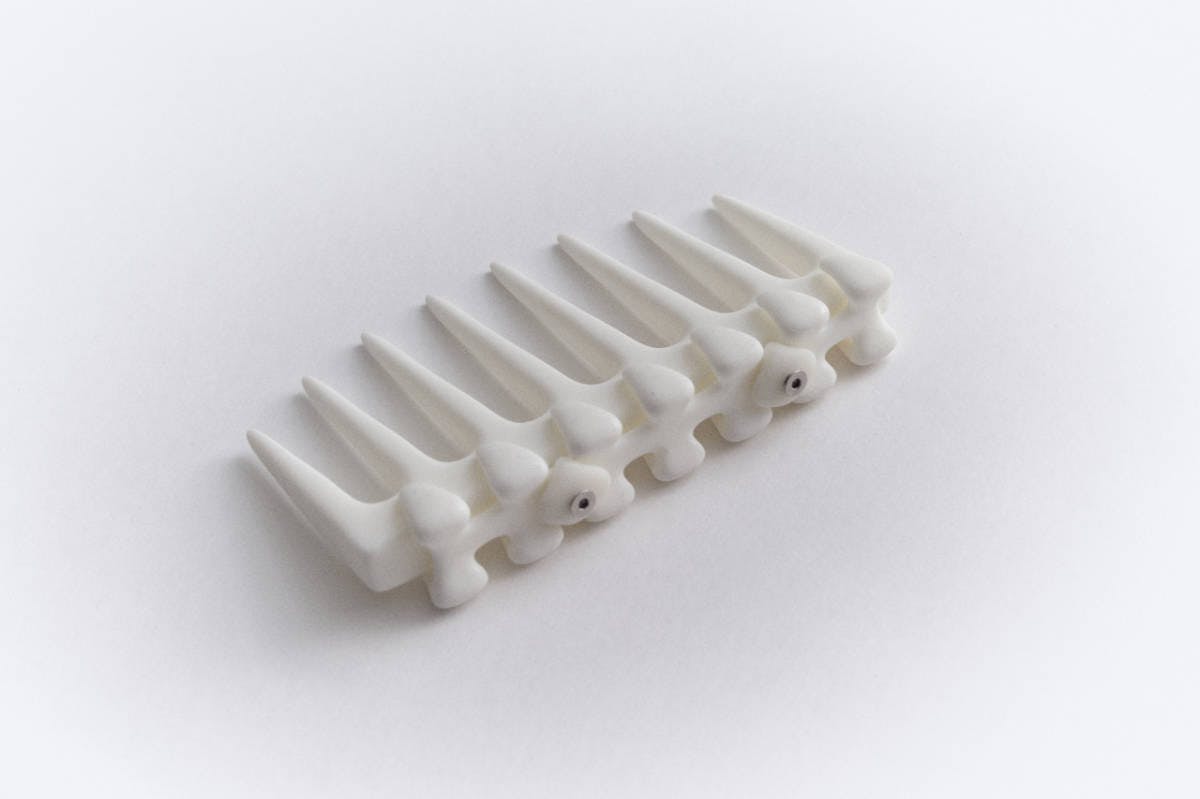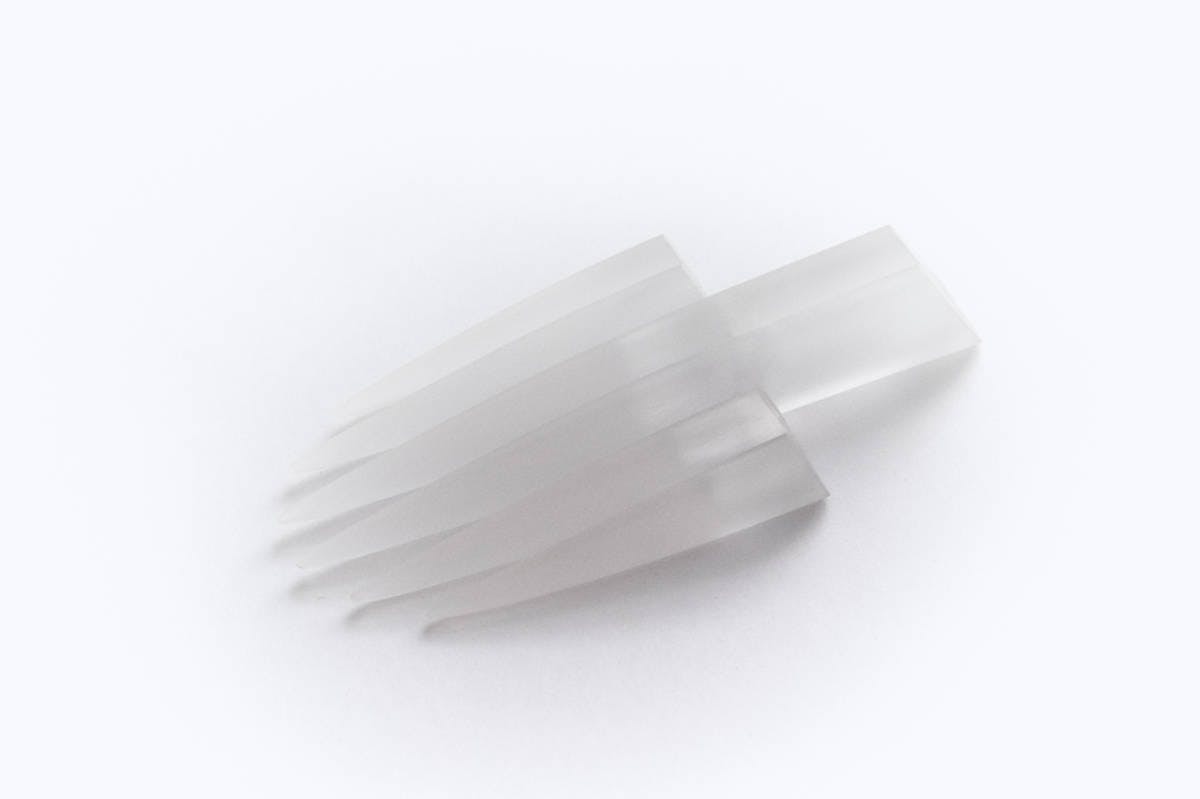 "As a visual artist and trained industrial designer, I look at the correlations between objects, surroundings, and attitudes," Skinner explains. "I started exploring the concept of self-care and the empowering process of it, and created an interpretation of objects that have — independent of each other — symbolized acts of power, status or culture."
For Skinner, it was a no-brainer to examine the Afro pick beyond its traditional, expected form. "It's a piece of history that touches so many. [It] deserves to be accessed as an exclusive object and elevated from the design that many recognize."
Skinner's Syntax Afro picks are available to purchase in limited quantities as his website.