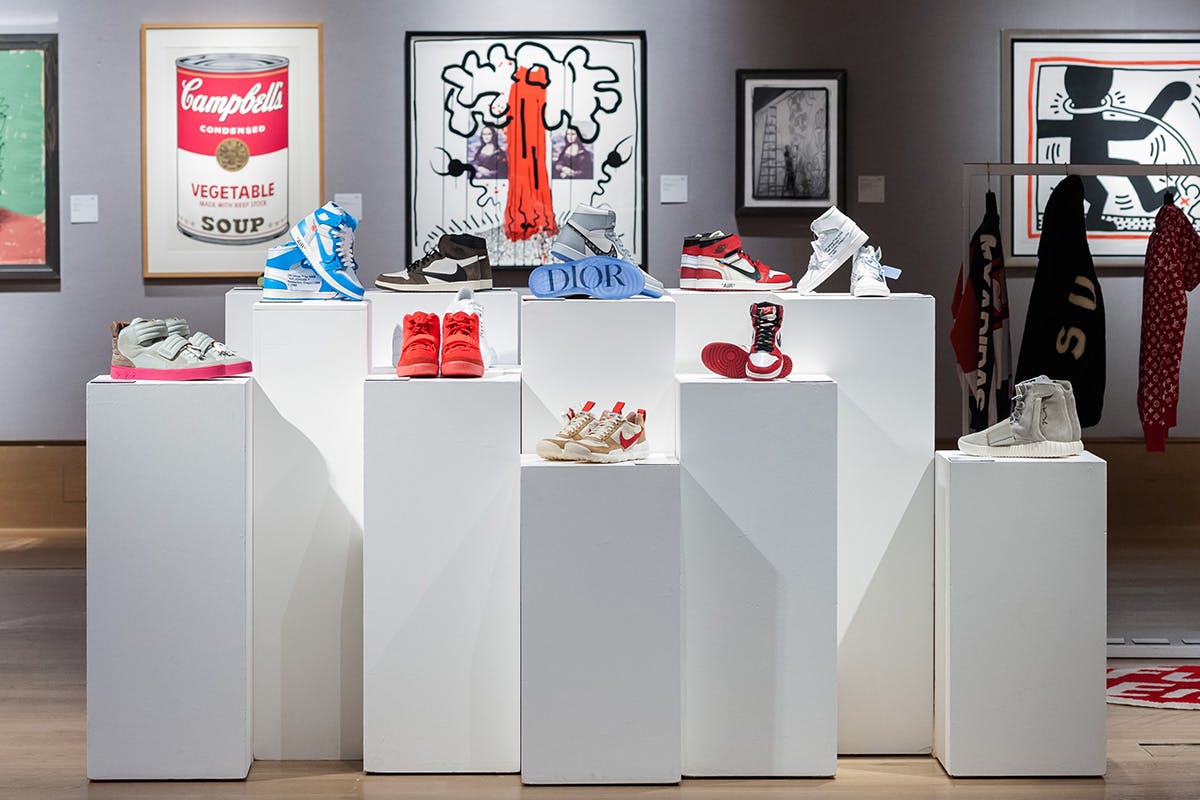 In case you needed any proof that we're living in the age of the sneaker, a long-awaited sneaker exhibition opened its doors in London this week.
The StockX-sponsored "Sneakers Unboxed: Studio to Street" at London's Design Museum charts the rise of global sneaker culture, from performance shoe to cult collector item. It also examines the innovations in the product category and gives the audience a preview of what the future of sustainably made sneakers might look like.
While there's no question that the exhibition has the clear goal of attracting younger audiences, it still feels very necessary. Once the symbol of athleticism, sneakers have long transcended their primary function to become fashion items – and even art at times. If anything, recent years have proven just how much of a hot asset sneakers are for investors.
Ligaya Salazar, a curator of the show, told WWD that the exhibit is a prime example of the role "young people from diverse backgrounds have played in making individual sneakers into style icons and in driving an industry now worth billions."
The sneaker hype is driven by a mix of consumer demand, clever brand marketing, product innovation, and internet-propelled clout, making it a fashion sector worth around $115 billion a year, the New York Times reports. It's this machine, which turned Kanye West's YEEZY sample shoe into a $1.8 million auction item or garnered Michael-Jordan signed AJ1s a $1 million price tag.
But do high market prices automatically equal high culture? As Virgil Abloh wryly noted last year, many young people "may value sneakers more than a Matisse."
If you want to indulge in some modern art, "Sneakers Unboxed" runs from May 18 to October 24 at the Design Museum in London.