From Tyler, the Creator to Kendrick Lamar, a new generation of non-drinkers is emerging. Angela Waters looks at the shift to see what is causing people to put down their glass.
If you've been busy nursing a gin and juice, you may not have noticed, but not everyone at the party is drinking. As a generation, millennials are drinking less than their parents and it's not because they burned themselves out before reaching the legal drinking age. Need proof? Just look at celebrities.
Although there are still plenty of models, rappers, and actors who like to get turnt, this decade has seen the rise of personalities who are very open about their sober lifestyles. Crowned by many as the current king of hip-hop, Kendrick Lamar famously rapped about his distaste for booze on "Swimming Pools (Drank)," while Kim Kardashian admitted in a Watch What Happens Live interview that driving her drunken sister Kourtney home from parties when Kim was 14 years old put her off drinking.
According to Mark Leyshon of Alcohol Research UK, there might be an element of generational rebellion tied to the decision not to drink.
"If you look back at the consumption rates over the last 100 years, it peaks and troughs," Leyshon says. "The biggest group of drinkers here are the baby boomers, the 40-to-50-year-old adults who have carried on their drinking behaviors from their own younger days. But the group of drinkers that has just reached drinking age doesn't necessarily consume alcohol in the same way their parents did."
This narrative definitely rings true for the likes of 50 Cent, who despite singing about sipping Bacardi and selling Effen Vodka, has been public about avoiding drugs and alcohol after watching his aunts and uncles have bad experiences with substances. Celebrity endorsements for booze do not always mean that the celebrity uses the product. Pharrell Williams is another musician who has branched into the alcohol industry — launching his Qream liquor brand in 2011 — despite claiming to be not much of a drinker himself.
At first glance, this might seem like a contradiction, but it touches upon the difference between someone who chooses not to drink and a recovering addict adhering to the Alcoholics Anonymous slogan "one drink, one drunk" — meaning that, for alcoholics, drinking cannot be controlled once it begins. Eminem celebrated 10 years of sobriety this year after turning to AA to combat his addictions.
For those who choose not to drink, an occasional sip isn't enough to change their perspective. It's more about wanting a different lifestyle than living by rigid guidelines or judging others for their decisions.
"Health is a big motivation to cut back on alcohol or to cut out alcohol completely, and we certainly see that from our 'dry January' campaign," Leyshon says. "As the month progresses, we get feedback from a lot of people on Facebook and Twitter about higher energy levels. People are feeling more refreshed and sleeping better, and for some people, this is definitely a consideration in quitting."
There Is No Risk-Free Alcohol
Despite feel-good studies that advocate red wine for heart health, champagne to reduce Alzheimer's, and equating a glass of red wine to an hour in the gym, the majority of research has turned on alcohol, linking it — even in small doses — to an increased risk in cancer.
The American Society of Clinical Oncology attributes 5-6 percent of new cancers and cancer deaths globally to alcohol and says 38 percent of Americans are limiting their drinking for health reasons. But the reason many government health authorities cite for recommending moderation over abstinence is that the level of risk is still relatively low compared with other lifestyle carcinogens.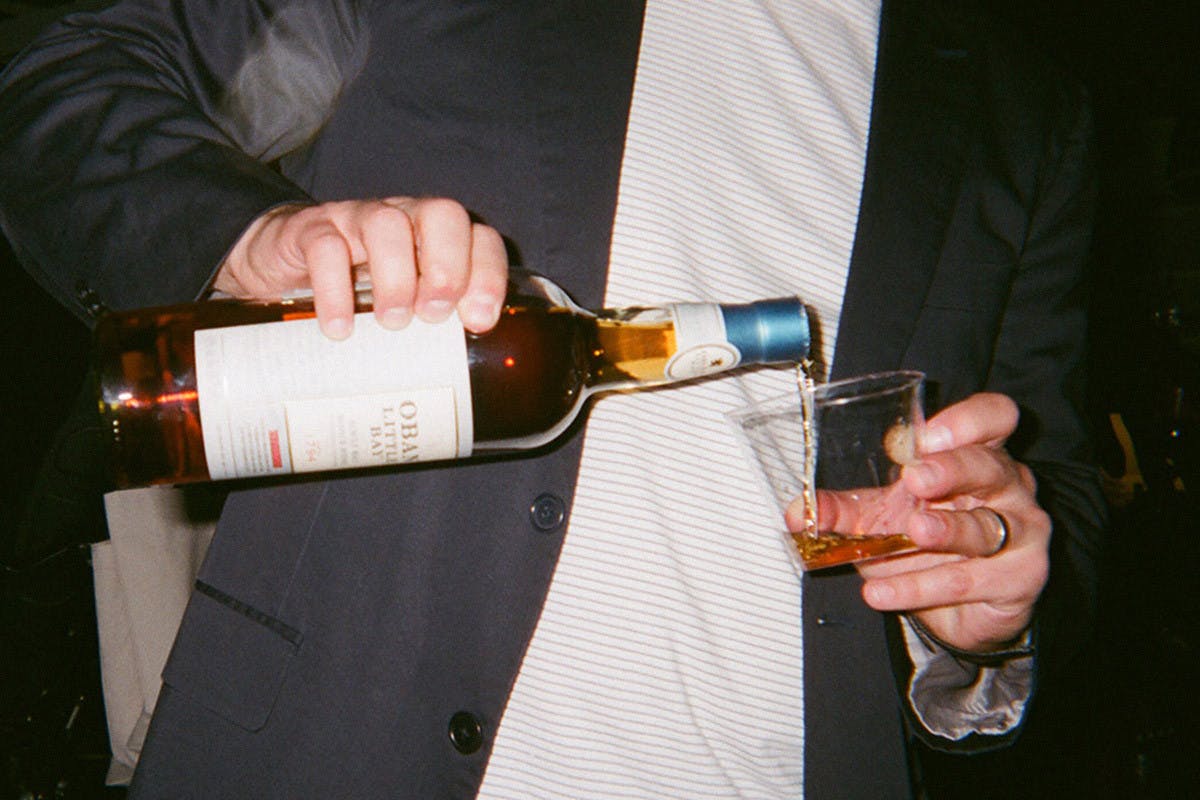 "Obviously alcohol is linked with cancer, but if you compare it with cigarettes, for example, the cancer risk related to tobacco is much higher," Leyshon says. "This is not to say that if you drink a bunch of alcohol you won't get cancer. Burnt toast is a cancer risk and that always kind of gets laughed at because we know we have to eat lots of burnt toast to significantly increase our cancer risk, but that risk is still present. Comparing the risk of alcohol with other products would be helpful for people."
Aside from the threat of cancer, alcohol still carries with it other risks, such as liver disease, alcohol poisoning, and alcohol-impaired driving accidents, which accounted for more than 10,000 deaths in 2016, according to the US Centers for Disease Control and Prevention.
Why Millennials Are Better at Not Drinking
There have always been groups of young people who don't drink, such as in the straight-edge punk and hardcore scenes of the '80s, but those were more sub-cultural phenomena. Millennials turning their backs on alcohol feels altogether more mainstream. And in addition to new health research and an increase in sober pop culture role models, millennials have distinct advantages over other generations when trying to live without alcohol.
The first is social media. While drinking is on the downturn with this generation, it's still a social norm and can be hard to kick if the people around you aren't of the same mind. Sober influencers such as Hip Sobriety and Laura McKowen are creating online communities for people who need reassurance that not drinking can be normal and questioning what's really cool and what's propaganda from alcohol companies.
The second is the millennial insistence on variety. Just as the growing number of vegetarians and vegans expect suitable options to be provided at restaurants, non-drinkers are demanding better options in terms of nightlife and traditional drinking establishments — and they're getting results, too.
"If a younger person decides that they do not want to drink, even on a temporary basis, they expect to have choices and perhaps demand more choices," says Leyshon. "We see this being reflected in the alcohol market at the moment. Low-alcohol and no-alcohol drinks are really booming here and elsewhere. If you think back to only a few years ago, there were a limited amount of alcohol-free beers and wines, and they weren't particularly nice to drink."
Even if not everyone ends up ditching alcohol, the shift toward making sobriety part of the mainstream will make it easier for people to make healthier life choices. That's something we'll (not) drink to.
Next up; how much money do influencers actually make?