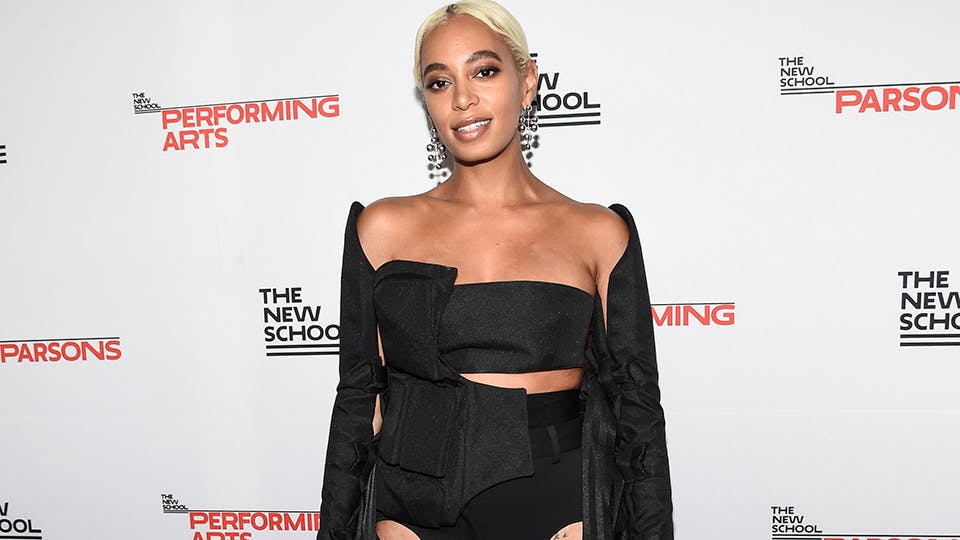 Solange has revealed that she'll be dropping a new album this fall in a recent interview with The New York Times Style Magazine. The untitled project marks the long-awaited follow-up to 2016's A Seat at the Table. Solange has not confirmed an official release date at this time, but she said that the record will "likely arrive into the world fully formed at some mysterious and unexpected moment."
Apparently, the LP is heavily influenced by jazz, but incorporates drum and bass from electronic and hip-hop music. "I want it to bang and make your trunk rattle," she said. This time around, Solange recorded the album in multiple locations such as Jamaica, New Orleans and Topanga Canyon. Last month, she made a special guest appearance on Earl Sweatshirt's Red Bull Radio show and disclosed that she has been working with Steve Lacy.
Solange also explained how the performance art pieces that she put on this year such as Metatronia at the Hammer Museum in Los Angeles and the intimate performance of "Scales" at Donald Judd's Chinati Foundation in Marfa, Texas completely shifted her perspective in terms of what she can accomplish as an artist. "I realize how much wider, figuratively and literally, my work could be if I took myself away as subject," she said.
Earlier this year, Solange received the prestigious award for Harvard Foundation Artist of the Year and was honored at the the 70th Parsons Benefit in New York City.
A few weeks ago, she revamped the website for her brand Saint Heron. Back in June, Solange announced that a creative collaboration with IKEA "exploring architectural and design objects with multifunctional use" is in the works. Stay tuned for more updates on all of her upcoming projects and read the entire profile here.
In other news, Ariana Grande and Pete Davidson have reportedly split and called off their engagement. Get all the details right here.