 Highsnobiety Q4 is the fourth in a series of quarterly insight weeks dedicated to the business behind youth culture and what makes our market tick. Head over to our Q4 hub to see the full series.
Last month, Gucci launched its most ambitious project to date. GucciFest, a week-long virtual fashion film festival hosted on a Gucci micro-site, saw the house's creative director Alessandro Michele and cult American director Gus Van Sant collaborate on "Ouverture Of Something That Never Ended," a seven-part miniseries featuring the brand's latest collection.
The digital event, which also featured short films by 15 independent designers, including Mowalola, Priya Ahluwalia, and Collina Strada, as well as cameos from Billie Eilish, Jeremy O. Harris, and your new favorite crush, Harry Styles (who appeared in a pair of eenie weenie denim shorts and the house's signature horsebit loafers) broke a tiresome cycle of numerous mediocre attempts by fashion houses to recreate digital "oomph" in lieu of physical fashion shows.
"I wanted to make fashion more than just clothes," Michele told Vogue post-GucciFest. So an exercise in building out its universe? Not quite. GucciFest paid off on all fronts, big time. According to technology and data analytics provider Launchmetrics, GucciFest's Total Media Impact Value — a measure to calculate the true monetary value of a brand's return on investment to its marketing strategies across print, online, and social media — reached $21 million, nearly 25 percent more MIV than its previous in-person Spring/Summer 2020 runway show that neared $17 million. (Harry Styles' participation alone generated over $5 million in MIV for the brand.)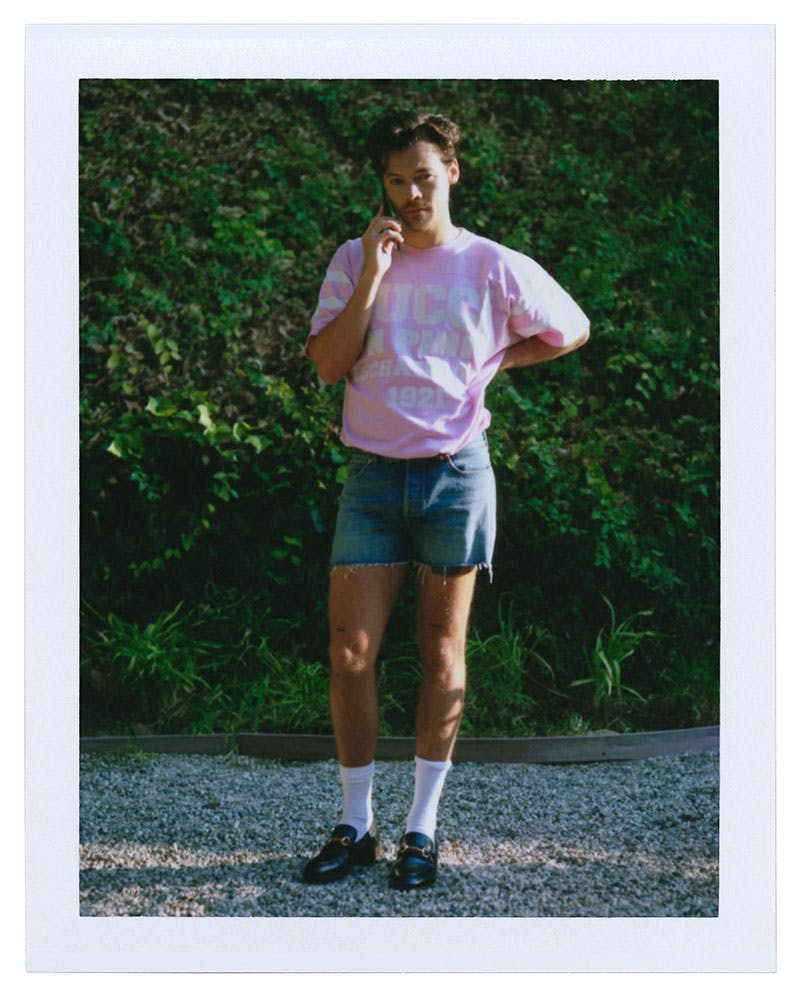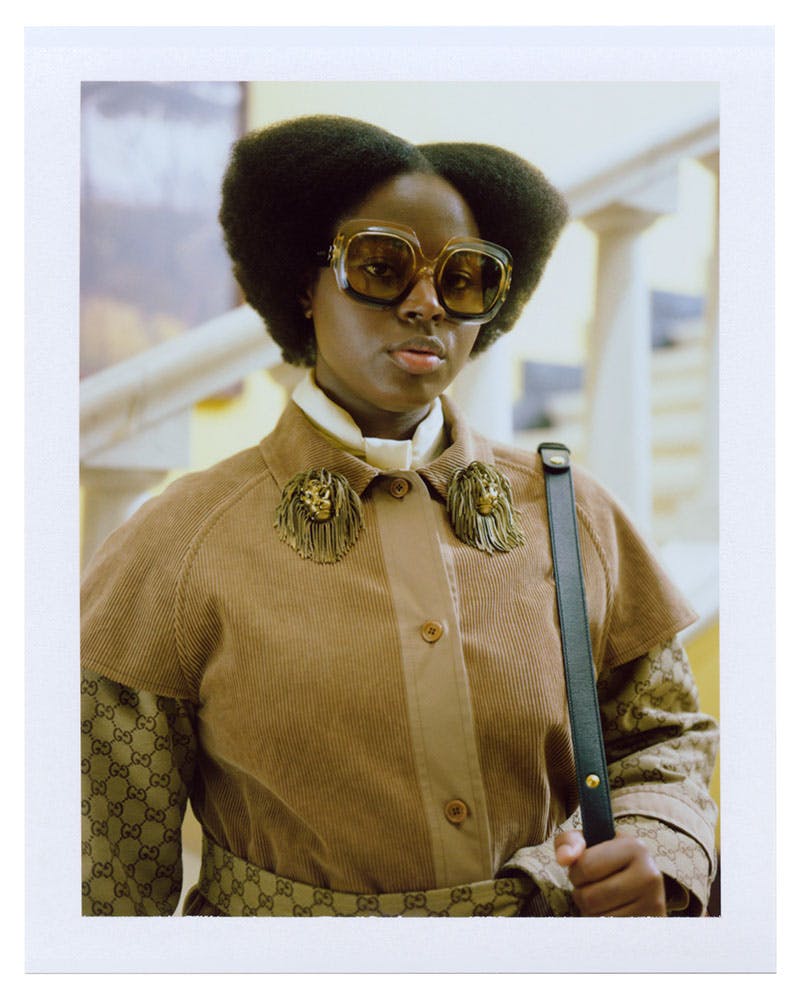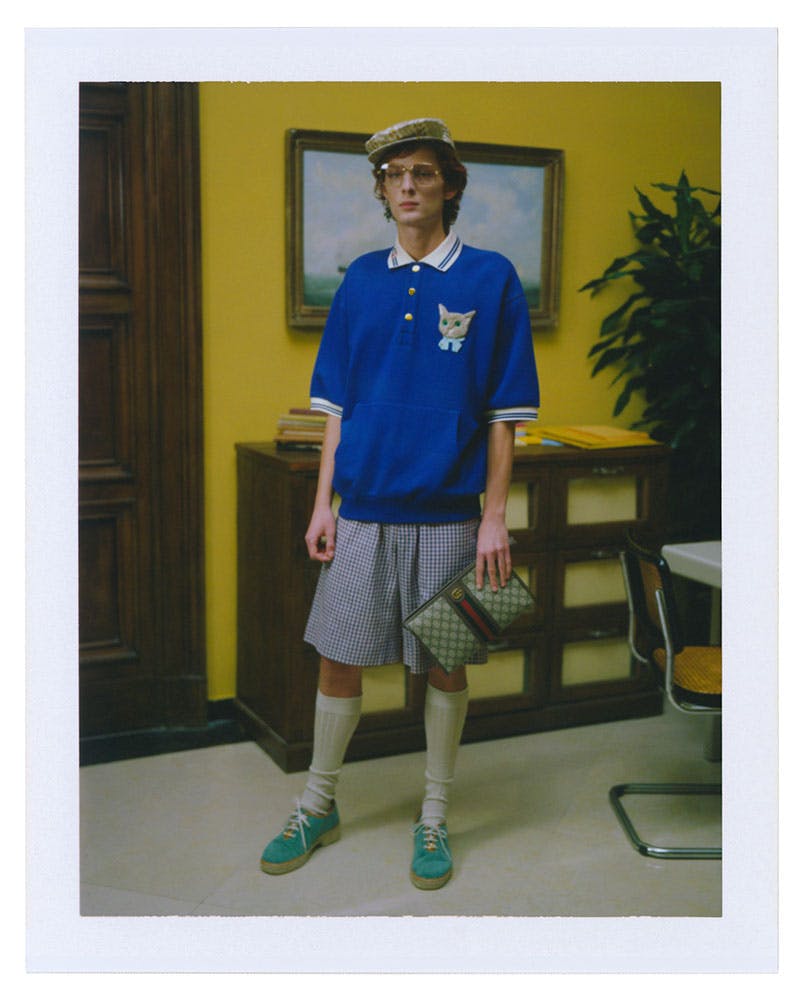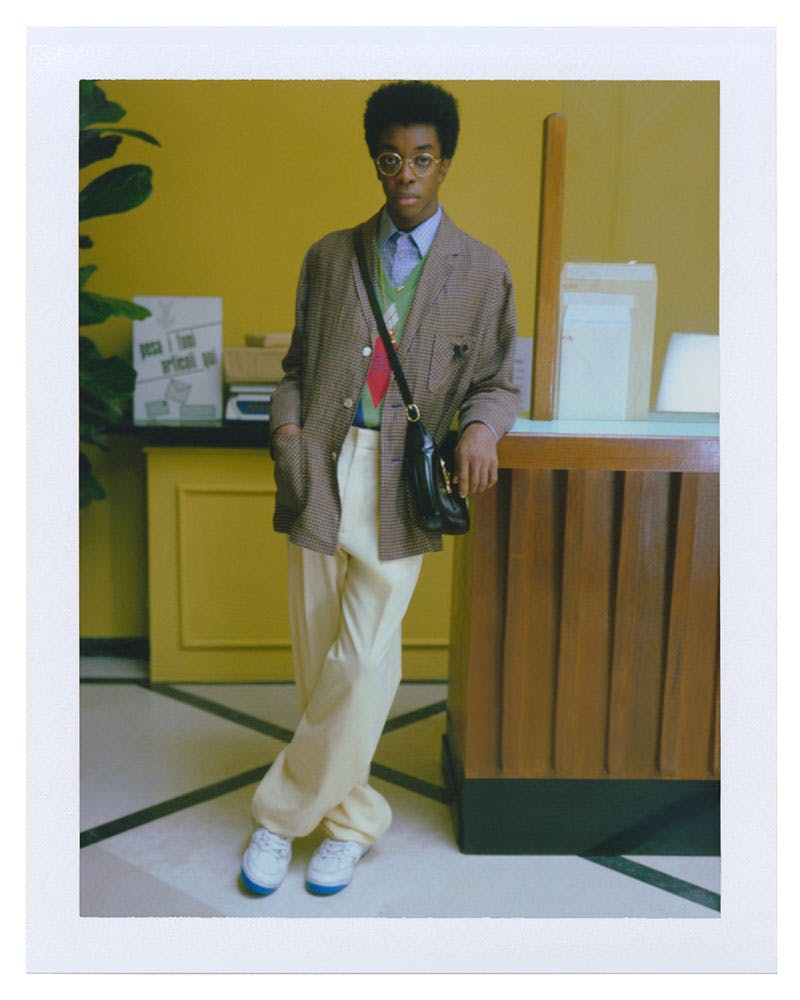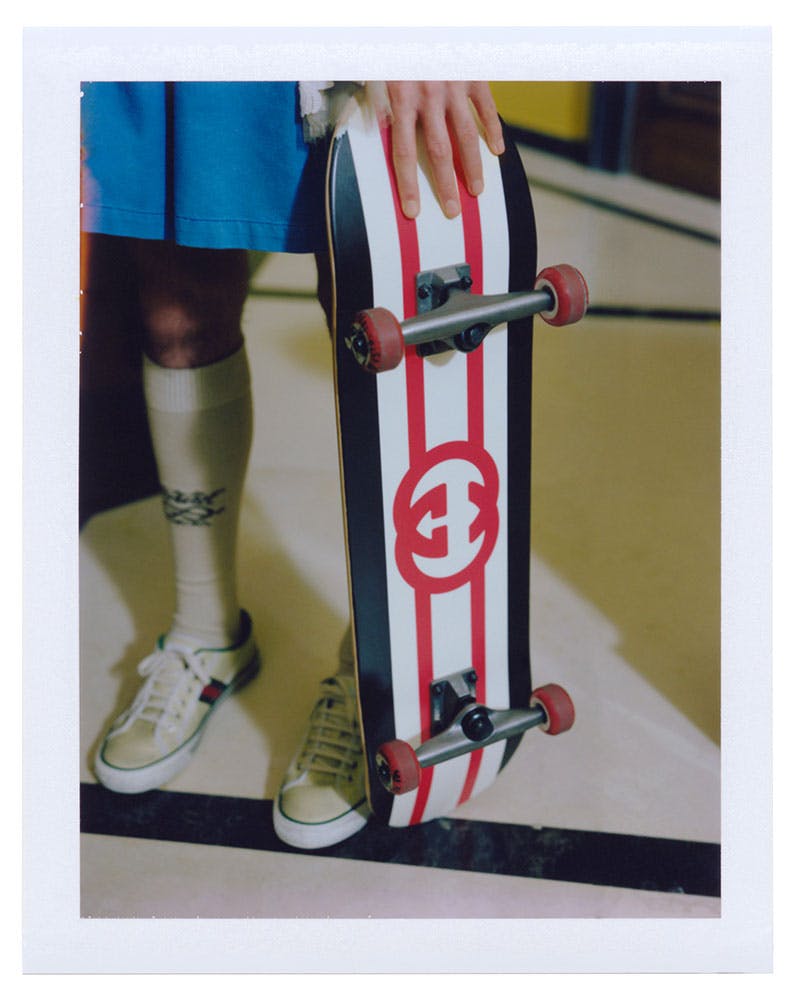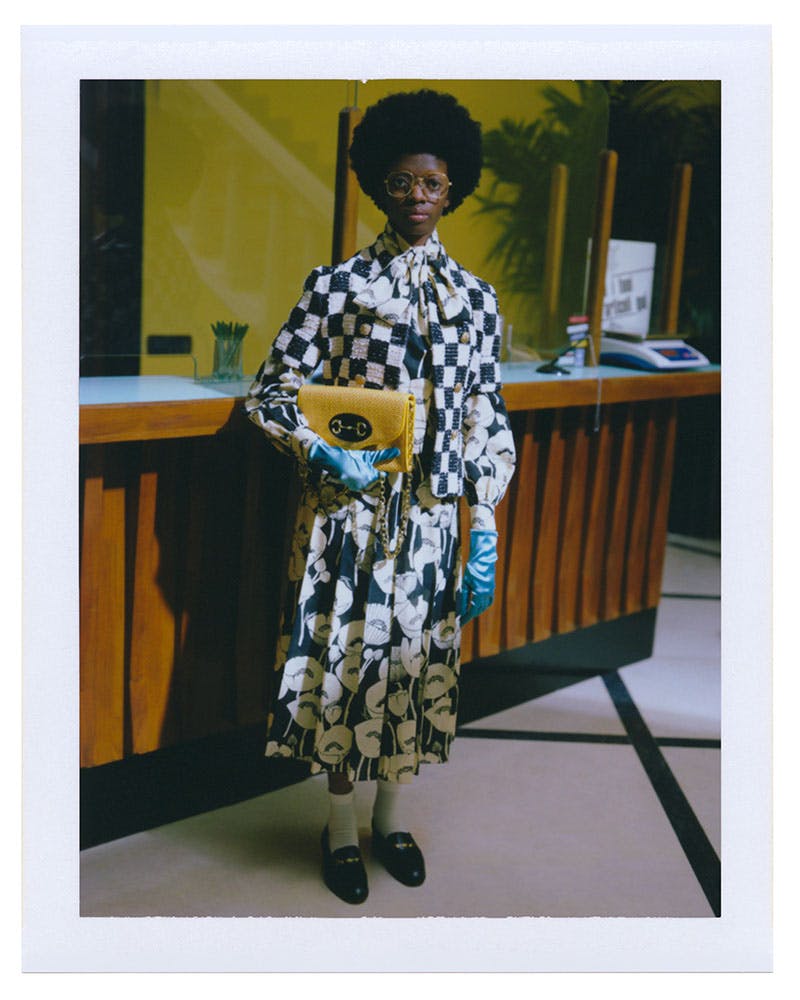 When we zoom in on how GucciFest's MIV is split, there's a story more telling. Forty percent of GucciFest's total MIV came from traditional media sources like Vogue. Just behind it, at 37 percent, came "owned media," all the direct channels Gucci owns, from its website to its social channels. The average for the brand's owned media clocked in at $82 thousand, the highest average MIV per post overall, showing the power of its brand. In other words, Gucci was the one creating the most momentum for, well, Gucci, proving its brand is its biggest asset.
And Gucci no longer is alone. Whether it's Dior and Burberry live-streaming their latest fashion shows through Twitch, Jacquemus shooting Bella Hadid for its campaign via Zoom, or Bottega Veneta working with a revolving door of digital artists whose renditions strategically populate the brand's highly curated social media feed, fashion brands are entering the age of content 2.0. Next to a handful of pioneering players who've jumped into this industry shifting content pool, the majority of brands haven't even dipped in their toes.
After years of flimsy live-streams, return-on-investment lacking influencer marketing, and brands hopping from one big social media platform to the next flavor of the day, hoping it will finally make them relevant, smart fashion brands are seeing the giant potential of selling the intangible by branching out. They're becoming media brands in their own right, and it could change everything.
The Rise of Direct-To-Consumer Content
As Gucci successfully demonstrated with GucciFest, the way fashion labels have connected with fans has matured. With nearly all touch points between brands and consumers having migrated online in light of Covid-19 limitations, brands have started to rethink their content strategies far beyond launching podcasts with brand ambassadors, hosting concerts and cooking workshops on IG live, and creating branded challenges on TikTok.
"When brands started doing their own content, they didn't have the right teams in place so they didn't know how to do it right. It was kind of: test, measure the output, and test again," says Alison Bringé, Chief Marketing Officer at Launchmetrics. "But over the last few years, we've seen their content become richer and it's driven a lot more engagement. Where in the past, brands typically have always relied on media [publishers], influencers or celebrities to have conversations with consumers, brands now want to have those conversations directly through their owned media channels."
To that end, enter a new era of "direct-to-consumer content." When it comes to selling, brands from Nike to Cartier are already taking the shopping experience in-house, redirecting shoppers from undifferentiated wholesalers to mono brand brick and mortar retail, shop-in-shops, and by selling directly via their webshop and social channels. Gucci, which operates more than 500 mono brand stores, now generates 85 percent of sales from its own channels, and it's looking to increase that number.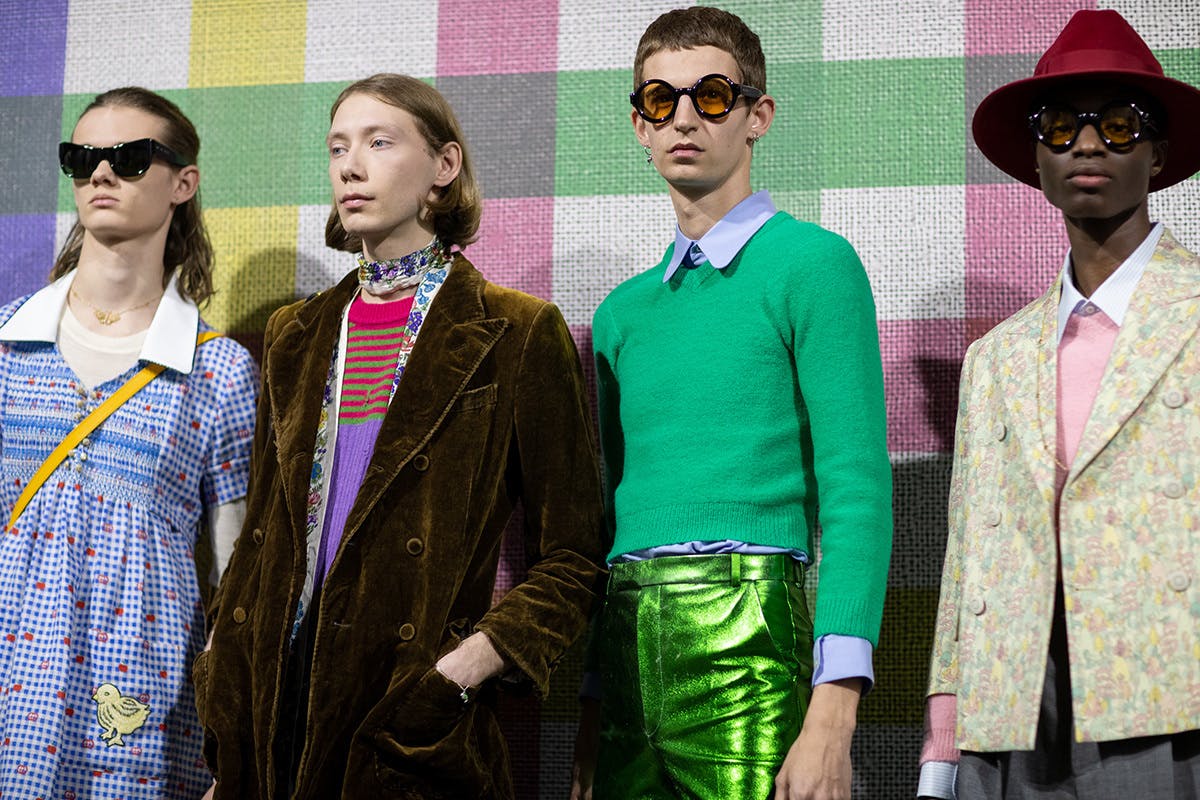 Meanwhile, many other brands that long relied on middlemen like department stores to promote their products and brand values (including Louis Vuitton, Cartier, and Nike) are clearly adapting similar models. The Swoosh, for its part, has projected that its direct-to-consumer business — bolstered through its Nike+ membership app, flagship stores, and e-commerce — will reach $16 billion in sales by the end of the fiscal year, up from $10.4 billion just two years earlier. That already puts them ahead, but they're not done yet.
Leading brands now see that when it comes to content, that same approach should apply. It's perhaps even more critical to continuously own one's brand-narrative in those important first touch points with consumers, often even before they've made a purchase. Nike, for instance, nearly has 200 million followers on Instagram alone, Chanel is just shy of 50 million on the platform, and Fear of God has 1.8 million. It's why these brands are directly communicating new campaigns, products, and collaborations to their followers first. Media and influencer coverage then becomes just the icing on the cake. That's not to say that specialty retail and media who have a clear point of view are opinion-led, and have fostered a loyal audience will become obsolete — these will remain highly influential curators of taste, which is why brands continue to work with them — but those without it will be surpassed by brands who'll build out their universes and drive inspiration themselves,
"[Content] is the holy grail for a lot of brands," says Bringé. "The truth is that at the stage the customer is [interacting] with your channels, they're already converted, and it's quite cost-effective." As a rule of thumb, it costs brands roughly $4 to convert a new customer, while converting an existing one to make a purchase is only $1. "So even if brands are trying to create [content] to be cool and resonate with their audiences, they're also doing it from a strategic business perspective. What we're going to see in 2021 is a deeper investment in them creating this content [themselves by] becoming bigger media powerhouses."
Bye Bye Big Tech?
Where once upon a time we lived in a world where the ability to broadcast was put in the hands of the few — hoping that opinions around their brand in the real world would be shaped by their messaging — media has become increasingly interactive. Today, everyone has the power to become a broadcaster and a producer. New platforms and formats have emerged where people can now talk about brands without the brands controlling it. Brands often struggled to exist in the new ecosystem and found ways to be part of the conversation.
And they tried. By adapting their content for Facebook, Instagram, Snapchat, TikTok, Line in Japan, Wechat in China, and KakaoTalk in Korea, and working with a more varied group of creatives, celebrities, and influencers to populate their social feeds, brands aimed to grow their universes while letting go of a bit of control to appear more authentic and "human" in the age of technology. No brand wants to be seen as faceless, but it's clear that the way brands approach content and media today remains in its infancy. One copies the other, works with the same people, and jumps to the next social media platform aiming to remain relevant and engage customers beyond selling alone.
High follower count aside, no brand has won at social media or content, nor have they given any real power to their audience to co-create the brand story. Brands today remain too afraid of letting go. The real winners here are companies like Facebook, Google, and Amazon, who control the digital advertising industry and have charged brands billions of dollars to advertise on their platforms with the empty promise of bringing fashion companies closer to their customers.
These tech giants certainly have the scale to connect brands with millions of potential customers around the world, yet brands are giving up valuable data and relinquishing control over the customer experience in return.
"These guys won't kill you tomorrow, but they'll kill you in five years," McNamee, an early investor in Facebook who mentored Mark Zuckerberg in his early days  (yet later became an important outspoken figure against the social networking company) told Cambridge Analytica whistleblower Christopher Wylie earlier this month at The Business of Fashion's annual VOICES conference, where the two virtually discussed the many threats posed by big tech, including that on the fashion industry.
"Do everything you can to maintain a direct relationship with your customer. You cannot concede to internet companies the primary access to your audience," he continued. "You need to stop adopting each new platform assuming somehow Instagram will save you from Facebook, TikTok will save you from Instagram. Until the [fashion] industry starts to create its own ways of communicating, you're going to have a problem."
His call to action shouldn't translate into brands leaving the social media platforms completely. Social networks like Instagram and YouTube remain highly influential places for discovery, are sources of inspiration and information, and connect. Yet it should inform brands to rethink why and how they use these third party "connectors" much like they need to rethink their relationship with wholesalers when it comes to retail.
Social media accounts should become a means for customer acquisition through inspiration, not an end to a hard sell. For starters, that means using social media as social media, where brands finally come to terms with the fact that they no longer can, nor should, control their entire brand narrative and perception. By serving as facilitators to connections, brands can still participate in those crucial silent moments when they don't have anything to market. It's here where cultural credibility is truly created — by the people.
British fitness brand Gymshark has excelled at social media by using its platform to let its community speak. According to Launchmetrics, the company's total media impact value increased by 80 percent this year, despite posting less. Its average MIV grew nearly three times, with the highest owned media post of the year (at $474 thousand) showcasing one of its community members in its apparel. It was a $300 thousand uptick from last year's highest performing post, which purely focussed on product and talked about its sales.
"I don't think that brands can simply be broadcasters anymore. I think they need to find new ways to be part of the conversation, which can be a really powerful thing," says Paul Davison, co-founder of audio-only, invite-only social media app Clubhouse, which hasn't opened up to the general public yet, whose members already include everyone from designers like Virgil Abloh, Kerby-Jean Raymond, and Dapper Dan, to activist DeRay Mckesson, model Arizona Muse, and every single influential venture capitalist in Silicon Valley.
The app, which is valued at $100 million, allows any member to start a sound-only chat room open to the public, yet whose moderator decides how many people, and who, can verbally join the chat. The rest can tune in.
"A topic we think about a lot is scaling intimacy," Davison explains. "Clubhouse is a default public service, but what we found early on is that you need to give creators, the people that host conversations, the ability to preserve that intimacy even as the network scales to an arbitrary size by allowing them how big the conversation should be, who should be in it, and who should be speaking, which all keeps it in control."
It directly draws a parallel to a big challenge most fashion brands bump into today when it comes to creating content via social media, scaling exclusivity. Much like Clubhouse, how does a fashion brand grow and create desirability through content without losing a sense of intimacy and exclusivity?
It goes back to the need for brands to open up, and let their audience be an active part of a brand's storytelling. "It's not about asynchronously responding and posting messages that could go viral [anymore]. It's about being there in the moment and talking to someone face to face. It's a very different skill, and I think that the brands who will excel in that medium might not be the same ones who have excelled in the past mediums," he says. "One would think that fashion is about visuals and highly produced and curated images, and audio is so far outside of that. But when you think about telling people what you stand for, building community, bringing people together, it's a completely different approach to doing the same thing."
While Clubhouse is just one example of how, through content, brands can more authentically connect with their audiences on social media going forward, rethinking one's social media and content strategy is really just the tip of the iceberg.
Thinking Like a Publisher
When Nike pulled back from Amazon in November 2019 after a two-year partnership, it marked a major shift in brands regaining control over their distribution strategy from big tech. "As part of Nike's focus on elevating consumer experiences through more direct, personal relationships, we've made the decision to complete our current pilot with Amazon Retail," Nike told Bloomberg in a statement at the time.
Would we ever see Nike pull away from Facebook or TikTok in the same way, to fully focus on creating content via its owned channels? It has already started.
During its investor day in 2017, Heidi O'Neill, Nike's President of its "Direct" division, announced the number of people who signed up for its NikePlus membership program — which offers members benefits like early access to product, exclusive content, and personalized training and health programs — reached over 100 million for the first time ever.
Last year, another 85 million people signed up. Today, the total number of members is an impressive 250 million. What's more, NikePlus members drive significant value, according to O'Neill, who says members who shop via Nike's mobile apps spend three times the amount that regular guests spend on Nike.com, with digital sales growing 82 percent for Nike-branded products, partially driven by the growth in demand for its mobile apps.
Like Nike is quietly demonstrating, those creating direct-to-consumer content published on brand-owned platforms where content, lifestyle, and commerce authentically co-exist, will win going forward. Everything else will feel like a hard sell.
"Creating new tech is dead easy and there are many people that will help you to create platforms that give you the primary voice," McNamee went on to say at BoF's VOICES conference. "The fashion industry has a superpower. You're actually connected to culture. People want to hear what you think."
Storytelling is the most powerful tool fashion brands have — it's how they've cemented their leading status in contemporary culture and why today all roads lead to them. It's now time for brands, regardless of size, to stop treating content as an afterthought and see it as their biggest opportunity for growth.
Going forward, they'll have to think like publishers. Those who haven't yet should think of hiring dedicated content strategy and creative teams, with new editor-in-chiefs working alongside creative directors, chief executives, chief marketing officers and head merchandisers to translate craft and product into narratives that live longer than the day of the fashion show and new collection drop.
One's interviews with "friends of the brand," podcasts, news alerts, collection launches, brand manifestos, and commerce drops (also resale) in new formats like social commerce should all be run from one centralized place. Livestream shopping, for instance, is expected to hit $25 billion by 2023 in the US alone. Companies like LiSA are already leading the way, simplifying the process for brands to include the tool on their own websites.
Meanwhile, the distribution of content should be equally prioritized as brands currently prioritize the distribution of products in-store. Brands should also start thinking of creating original content that builds out the universe of its brand, serves as a tool for discovery, and most of all becomes a place for fans to connect with each other. At a time when everyone is always shopping, the linear purchasing funnel no longer exists. Today, to sell means to inspire before, during, and after a purchase.
Burberry currently has 18 million followers on Instagram. That's 18 million people of which only a fraction can buy into the brand, yet 18 million people who want to engage with the brand more frequently. They should matter as much as the brand's top one percent of buyers. Ignoring that group will put you behind.
For fashion brands to truly excel in the digital age, they'll have to become leading media companies in their own right.