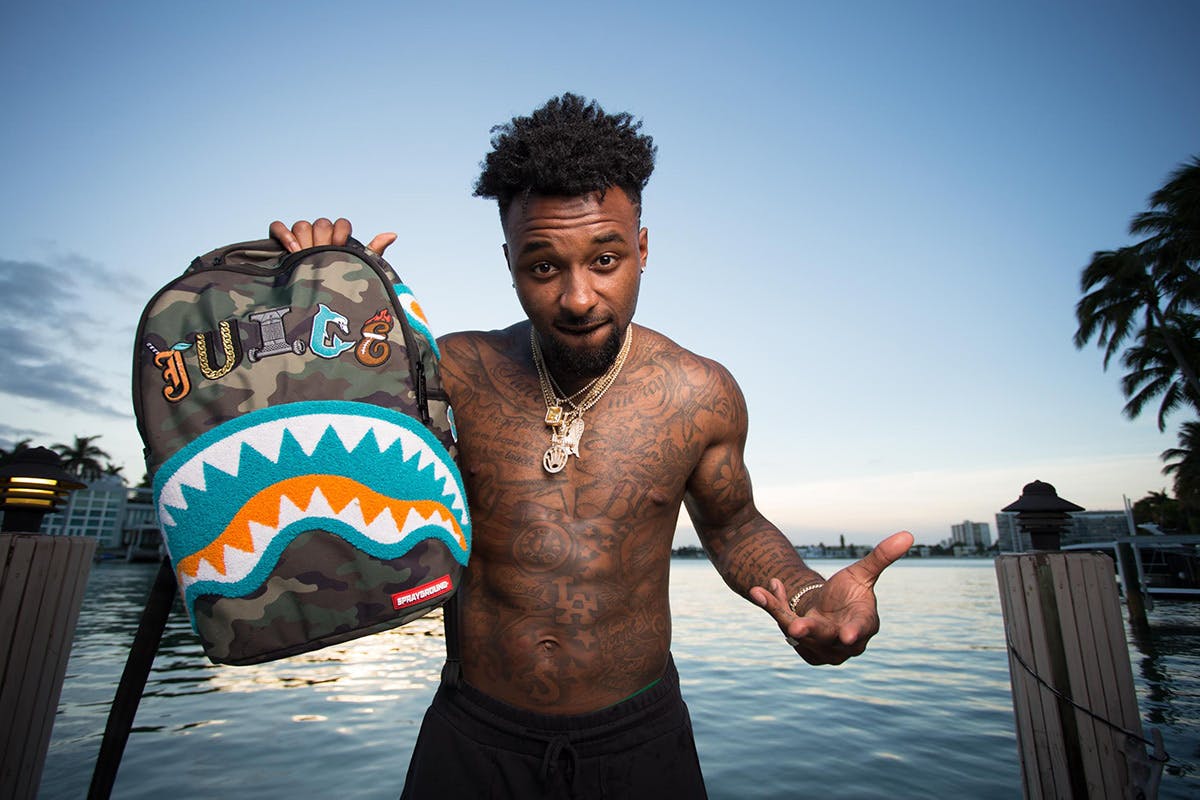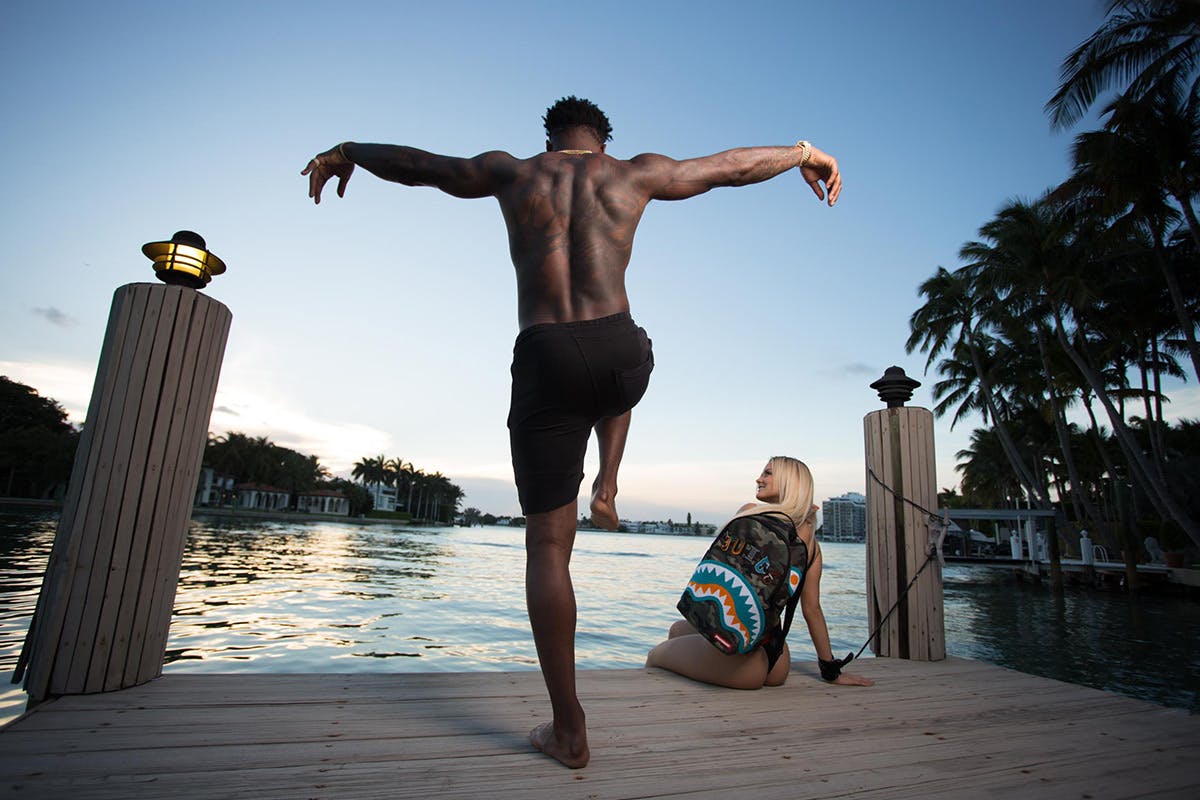 Sprayground has a solid history of sports star collaborations including Antonio Brown, Odell Beckham Jr., and J.R. Smith. However, as with every Sprayground drop, they were highly limited one-time releases. Fortunately, the rebel bag company isn't stopping there and has just announced its latest collaboration with Miami Dolphins' wide receiver Jarvis Landry.
This is the second release from their collaboration with Landry who once again worked closely with Sprayground's Founder and Creative Director David Ben-David. The pair consolidated their equally unique visions to create the Jarvis Landry JUICE Shark backpack.
The limited edition backpack comes in Sprayground's reputable DLX silhouette and features a camo backdrop with a die cut chenille shark mouth and JUICE patch. David Ben-David wanted it to reflect Landry's one-of-a-kind persona and so the giant shark on the back bares its teeth with menace. The backpack also spells out Landry's nickname, with the J in the shape of an orange, the U a gold chain, the I a Rolls-Royce Phantom (one of Landry's favorite cars), the C a dolphin, and the E a football. The backpack's blue and orange colors reflect Miami's tropical vibe and represent Landry's team, the Miami Dolphins.
Watch Sprayground's video with Jarvis Landry above and then shop the one-time-only backpack now via the link below.
Check out Sprayground's new summer-ready camo capsule.