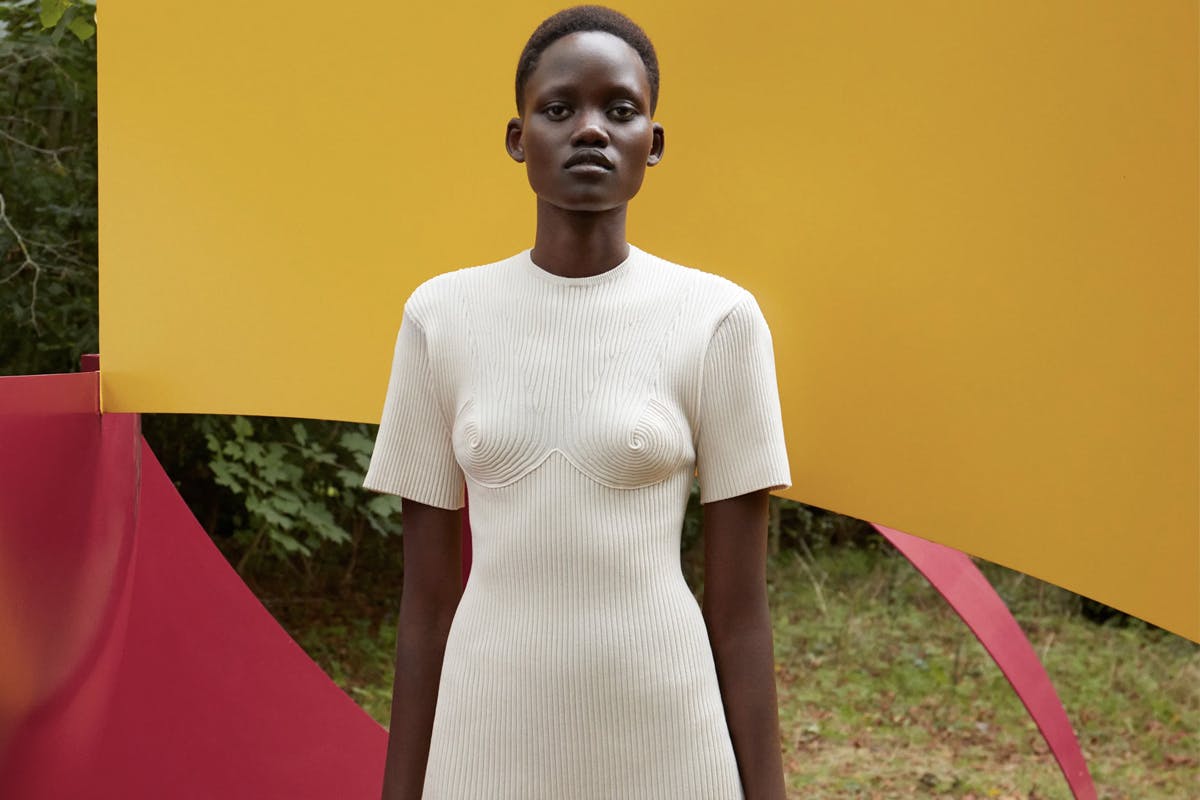 Stella McCartney's SS21 collection arrives with a new A-Z sustainability manifesto that aims to refine the increasingly obfuscated buzzwords surrounding so-called "sustainable" fashion.
McCartney explains that while in lockdown she "found [herself] asking deep questions of myself and of the brand, why do I do what I do? and what do you come to us for and what is our meaning and what is our purpose?"
The manifesto hones in on words such as "Accountability," "Desire," "Vegan," and "Zero Waste," with each term being implemented into future collections. "In short, this manifesto reflects who we are, and who we hope to be."
To illustrate the A-Z,  McCartney has partnered with 26 different artists to interpret each letter. The pool of artists will include established names such as Jeff Koons, Olafur Eliasson, and William Eggleston but will also feature "promising youthful talents given a global platform alongside their more established peers."
As "sustainability" continues to become a buzzword rendered partially meaningless due to corporate greenwashing, McCartney's efforts to remain accountable sync up with the brand's approaching 20th anniversary and align with the brand's history of environmentally-aware production methods.