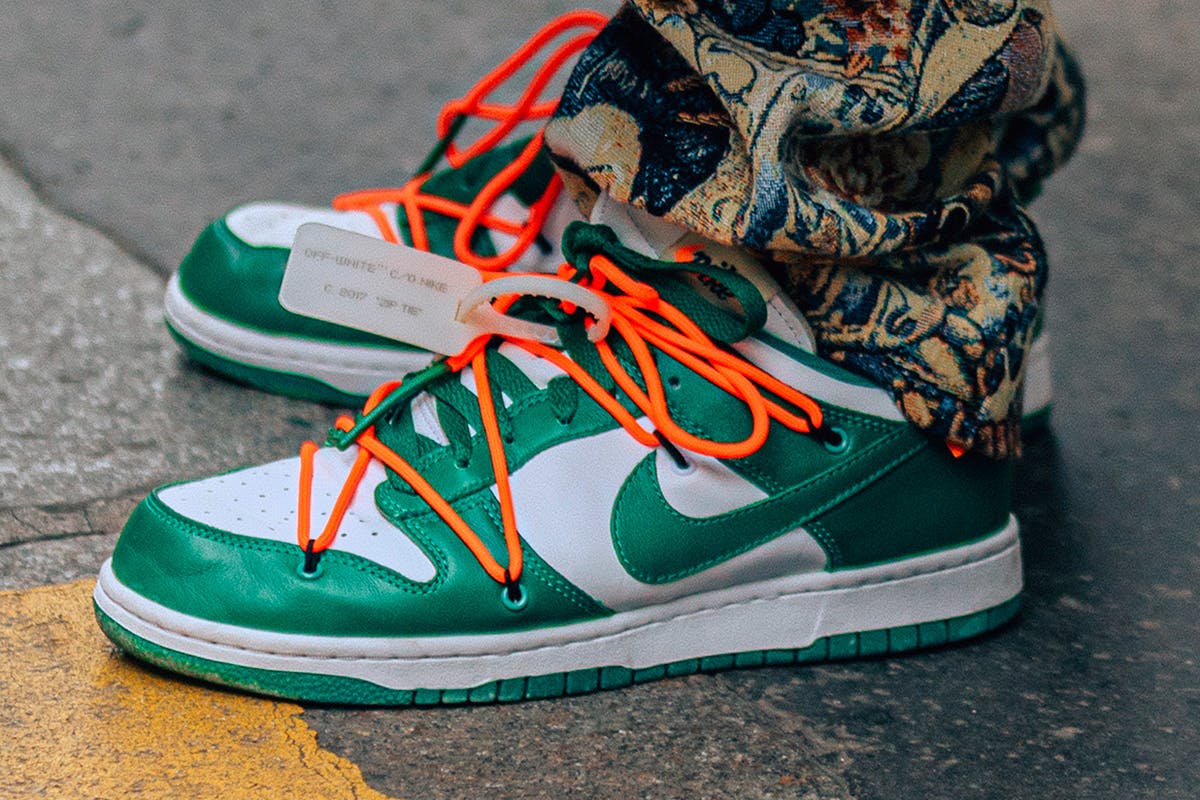 When StockX announced plans for something called a VaultNFT in late January, it seemed like a good thing. A huge platform that could so easily have waded into the mire of the crypto space in the same way as every other brand had decided to do things differently. In creating an NFT that linked directly to an actual, physical, product, StockX offered a tangible bridge between real-world and digital spaces – a move that could cement NFTs as something viable in the minds of skeptics without devaluing the concept in the eyes of blockchain purists. Great.
Of course, one man's meat is another man's poison. And one brand's idea of market-cornering progress is another's idea of copyright infringement. Especially when that second brand is Nike.
Having acquired RTFKT Studios and made its own play for the crypto space toward the tail-end of 2021, it seems that the American sportswear giant is now less than thrilled by attempts from StockX to make similar gains. And, with "we were here first" not being a valid legal reason to put a stop to those endeavors, it seems that Nike are taking the intellectual property route; a road that, by this point, the brand must know like the back of its hand.
But just because Nike has a penchant for pushing the IP envelope, that doesn't mean that they don't have a case. The fact is, when it comes to NFTs, it isn't so much a grey area as it is a dense and disorienting swamp. When people are minting new NFTs of things like poems, artworks, and even songs, they own none of the original rights but – in doing so – are creating a final product over which they do have ownership. Things are bound to get confusing. Not since the days of Napster has the question of who owns what been less clear.
From Nike's point of view, things are simple: VaultNFTs are digital avatars of real-world sneakers to which they own the copyright and intellectual property rights. And while they have no say in how those real-world sneakers are distributed once they've been sold, they do have a stake in how their image is used and who can profit from that. And, to be honest, that does make a lot of sense. Even if the actual facts of blockchain law, so much as it exists, are very murky indeed.
On the other hand, StockX aren't really seeking to profit from Nike's property any more than they already were: the intention isn't to sell NFTs en masse or even to sell them untethered from the product itself, but rather to promote sustainability in the resale industry with a new process for the transfer of ownership. That Nike would seek to block that on principle, rather than consider the merits of the concept, feels misguided and regressive on the part of a huge corporation with its own much-touted sustainability goals.
And, while this isn't exactly a case of the giant vs. the little guy, the implications are much further-reaching than a battle between two very large companies. As with Nike's various lawsuits against brands like MSCHF and even against individual custom sneaker creators, the result will have reverberations that affect the entire community moving forward. And, in this case, those waves will reach even further: in Nike vs. StockX there are broad questions to be answered about ownership, creative freedom, public domain, and fair usage — most of which apply to both sides of the debate. Because of course creative, technical, and technological pioneers ought to be able to exercise some level of ownership over what they've created. It's their time, their money, and their passion that brought the thing to life.
But there's also the bigger question of priorities. When it comes to individual brands and to the industry at large. On a very basic level, taking sides is a vote for either the right to profit or the right to work toward a more sustainable future.
Of course, nothing is ever that black and white. It isn't even grey.