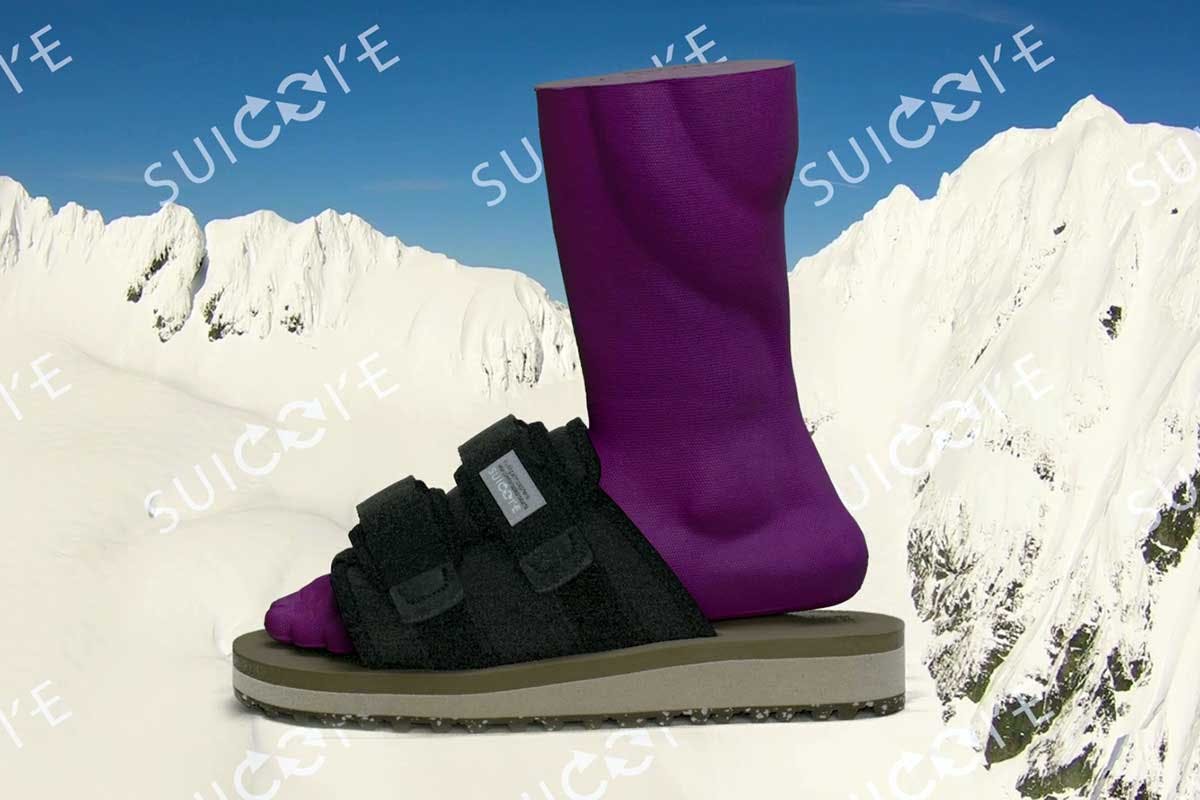 Suicoke is taking its first formative steps toward a more eco-conscious future with its Eco sandal line, a debut offering of semi-sustainable shoes crafted using recycled and biodegradable materials.
Now, with greenwashing as prevalent as it is, it's important to know exactly what these terms are referring to.
Suicoke lays it out like this: Its Eco sandal line is kicking off with two consciously-crafted DEPA and MOTO silhouettes — appropriate, because these are perhaps its most recognizable models — fitted with uppers made of lint and waste fabric collected during the fabrication process, with nylon fastening, thread, and labels made entirely from recycled plastic bottles.
The footbeds of Suicoke's Eco sandals are sourced from Brazilian sugarcane, a fast-replenishing resource that simultaneously removes carbon from the atmosphere. It's a popular textile for other eco-conscious footwear companies.
Below, a Vibram Ecostep EVO outsole, made of 30% recycled rubber.
The result is a shoe that's not at all entirely sustainable but less impactful than a conventional sole and no less functional.
Suicoke purports that its goal is to create fully biodegradable shoes or at least use only recycled materials, dropping its carbon footprint as low as possible.
It's a noble endeavor, one that ought to be earnestly pursued by all footwear companies as an objective goal rather than an occasional marketing ploy.
The thing is, beyond the resources used to assemble products, there's also environmental impact from actual production (electricity used to power machines or keep lights on, heat generated by composites) and shipping processes, for instance, which still must be mitigated before anyone can claim true sustainability.
For now, both the DEPA and MOTO Eco sandals are indicative of Suicoke's mission to create conscious footwear.
The shoes are currently available on Suicoke's web store for $210 and $250, respectively.
Shop our favorite products