This holiday season, Christie's presents Behind the Box: 1994-2000, its first auction dedicated to Supreme. The inaugural sale arrives as a two-parter: Behind the Box features the brand's iconic collaborations, from Louis Vuitton to KAWS and Takashi Murakami, while The Box Logo Collection comprises the only known comprehensive archive of Supreme box logo T-shirts.
The Box Logo Collection comprises every retail-released Supreme box logo T-shirt from 1994 to today and is expected to bank over $2 million. As many of these are impossible to find even in the resale market, it's somewhat of a holy grail for Supreme collectors.
Ahead of the auction, we spoke to the Box Logo Collections's consigner, James Bogart aka @bybogart, and Christie's in-house specialist Caitlin Donovan about the auction house's decision to dedicate an entire auction to Supreme, and why the brand is such a lucrative investment for contemporary collectors — whether they're Supreme fans or not — right now. You can find an excerpt from that conversation below.
The box logo tee, Bogart states, is the "most recognizable, sought after article of clothing streetwear has ever seen," which is why the garments translate as "the most powerful, culturally significant contemporary collection streetwear has to offer. Contemporary collectors are quite eager for something tangible, and of great importance. Supreme working with artists like Kaws and Murakami have managed to bring street culture to all varieties of collectors."
What's more, Supreme has "successfully managed to transcend [its] brand from apparel into something that's now globally more relevant and become highly collectible." 
The Box Logo Collection
As the only known archive to exist of the brand's box logo T-shirt history, all eyes are on this collection, not only because of its comprehensiveness, but also the quality of conservation.  As you might expect from a Christie's sale, the quality of the items is impeccable — something you can't always count on while trawling online marketplaces.
For collectors like Bogart, it's all about condition. "67 percent of the Box Logo Collection was released before 2007," he said, "so most of the time finding the best condition on an already near-impossible to find tee is difficult." It's taken him six long years to find these tees in their best possible condition - "which is special."
Bogart's collection also features other rare treasures, like the 2000/01 BAPE set, for example. "It spans 15 tees where only 100 was made of each style, so 1500 tees total" explains Bogart. "That set has been deemed nearly-impossible to complete, let alone in brand new, or near brand new condition - so the fact all 15 of mine are in perfect condition is something we are highly unlikely to ever see again."
Behind the Box
Elsewhere you'll find pieces from Supreme's most coveted collaboration capsules with Louis Vuitton, Comme des Garçons, and Nike, plus exclusive artist series skateboard decks including Damien Hirst, KAWS, and Takashi Murakami. Caitlin Donovan, who worked closely with legendary Supreme historian and Highsnobiety contributor Ross Wilson to curate the sale, highlighted the "Pantone" set by Ryan McGuiness, the first artist collaboration by Supreme.
"We were strategic with our curation of this sale," she said, "including the rarest and most covetable objects, coining it the 'most supreme' Supreme offered at auction. Working with Ross, we sourced high-ticket items such as the Pinball Machine, Everlast Boxing Group, and Racing Bike. These are icons in their own right."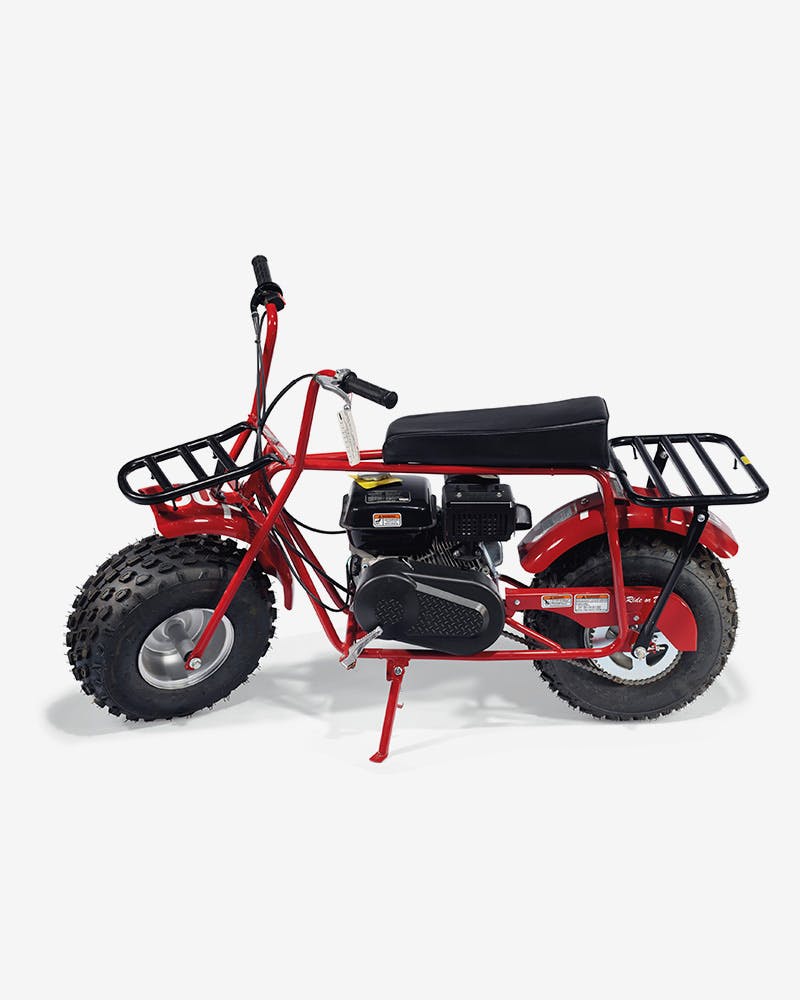 Donovan also acknowledged the rarity of the sticker collection, spanning the brand's inception in April 1994 to the present-day. "Considering most stickers between 94-98 were only given out to skaters visiting the original NY store, and mainly stuck on skateboards and the streets of downtown New York, this is a unique opportunity to own one of the only comprehensive sets in existence."
Like Bogart, Donovan is well aware of Supreme's widening appeal. "The most important reason for Christie's foray into this new marketplace is that Supreme appeals to a cross-section of buyers," she explains. "From contemporary art collectors to buyers of high fashion, the legacy of Supreme represents a new type of luxury," which is, importantly, "inclusive of all references from fine art to pop-culture."
Christie's The Behind the Box: 1994-2000 sale opens for bidding on December 1. Sign up to bid and browse the lots here.