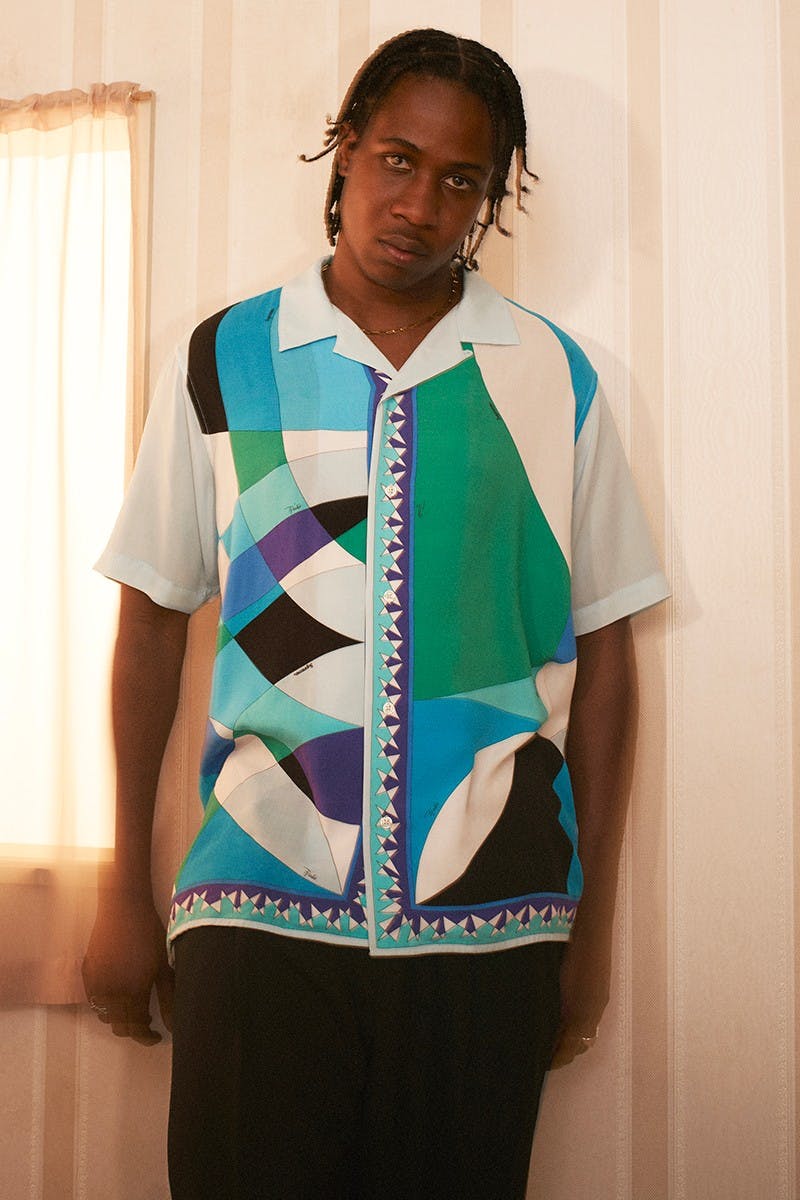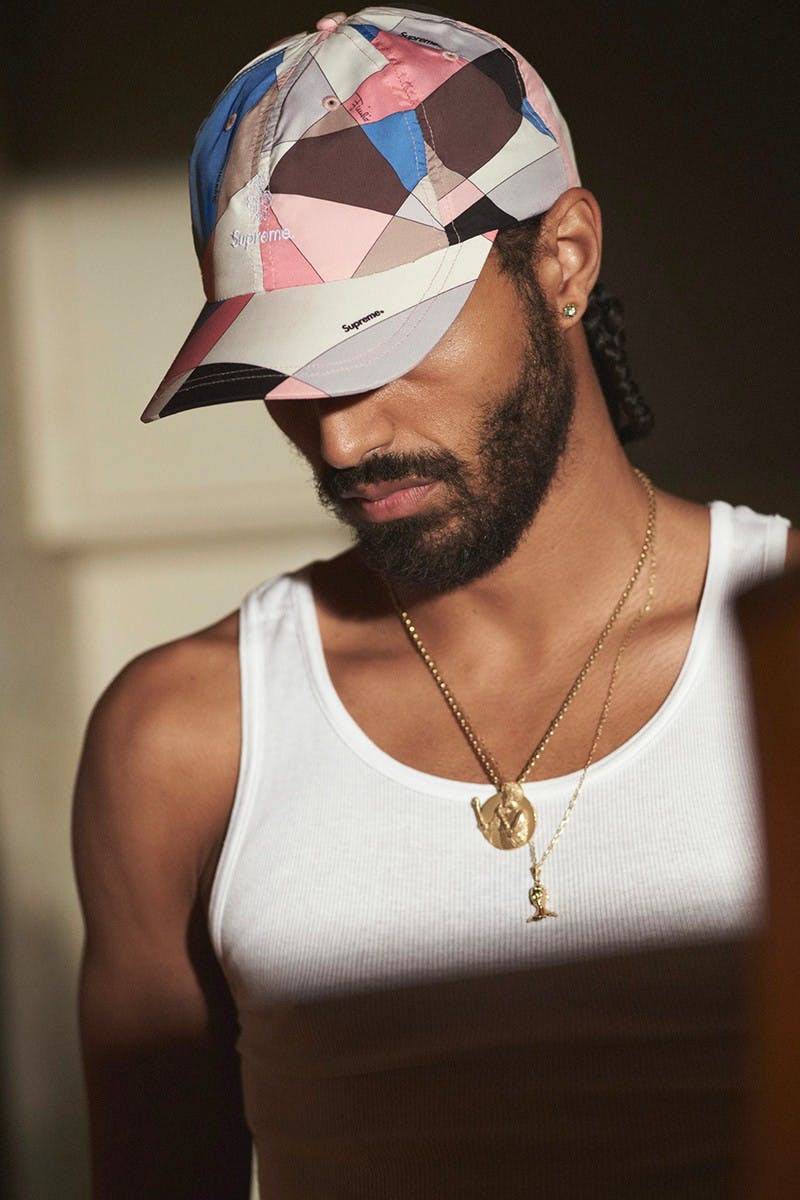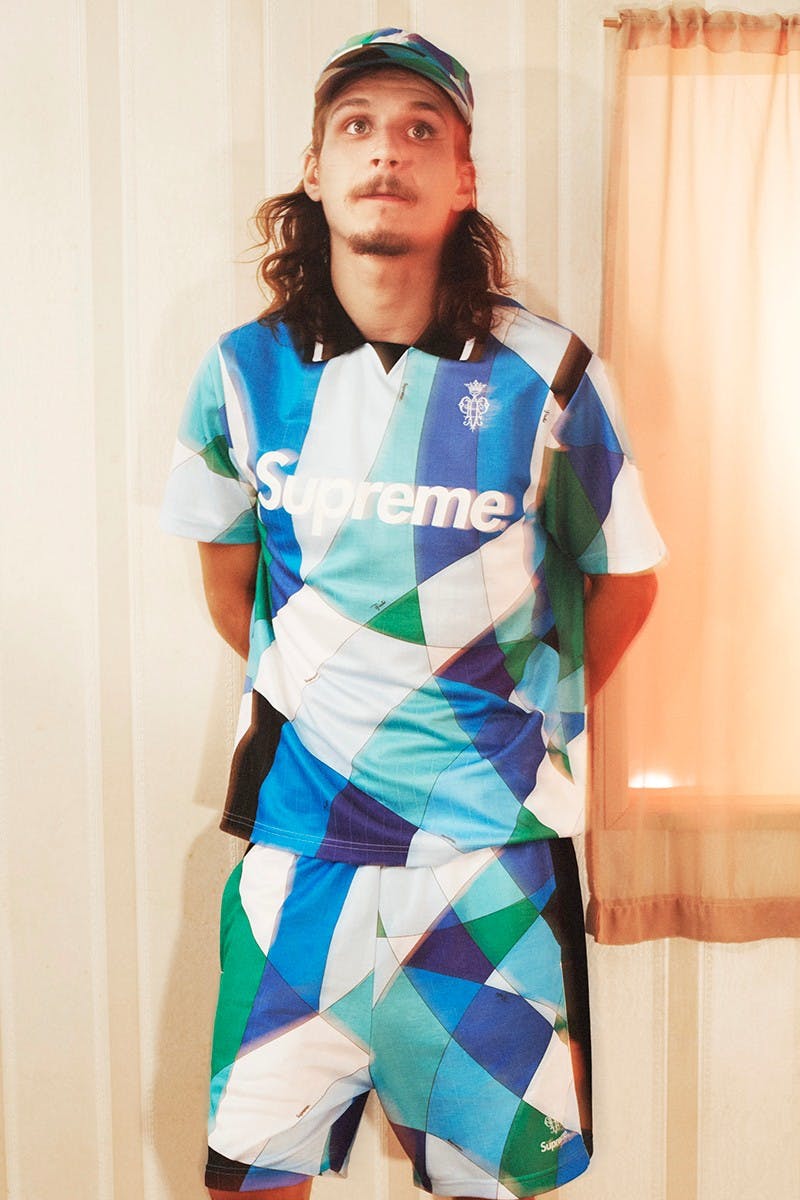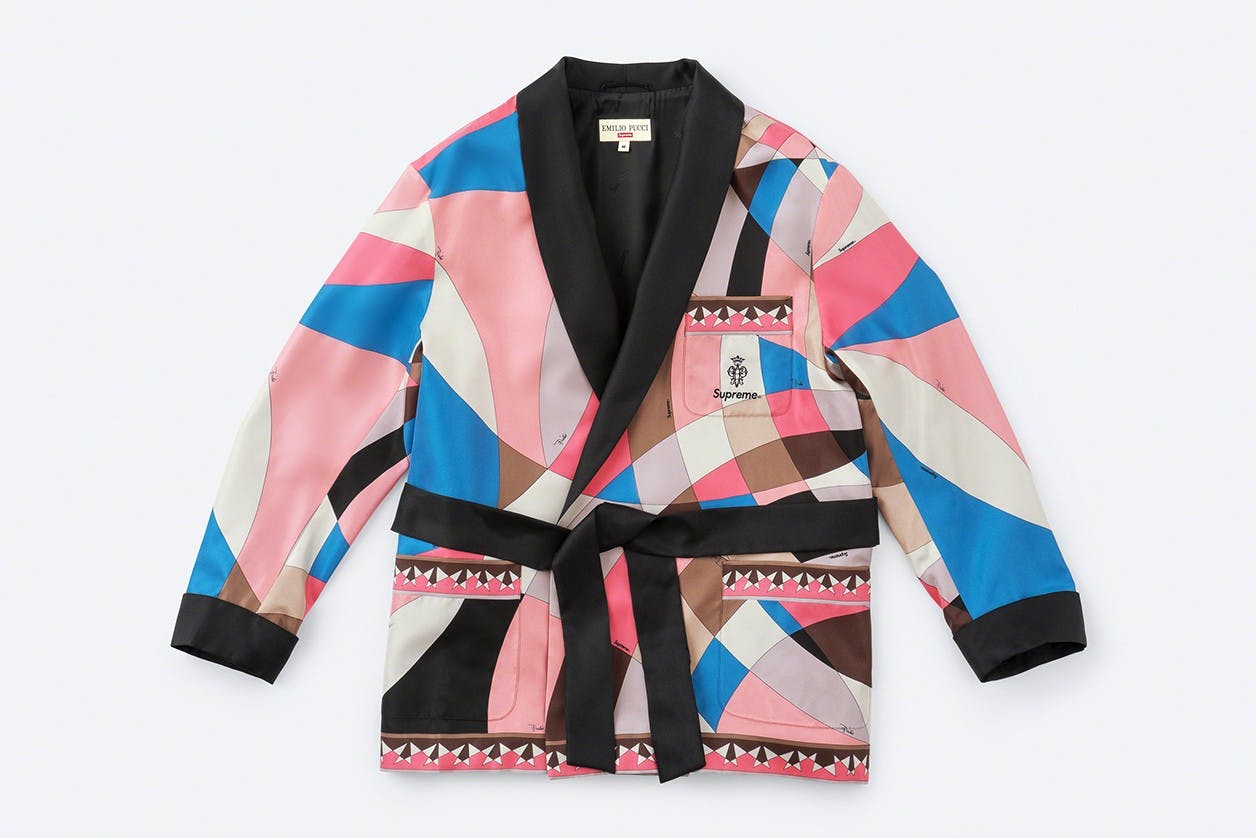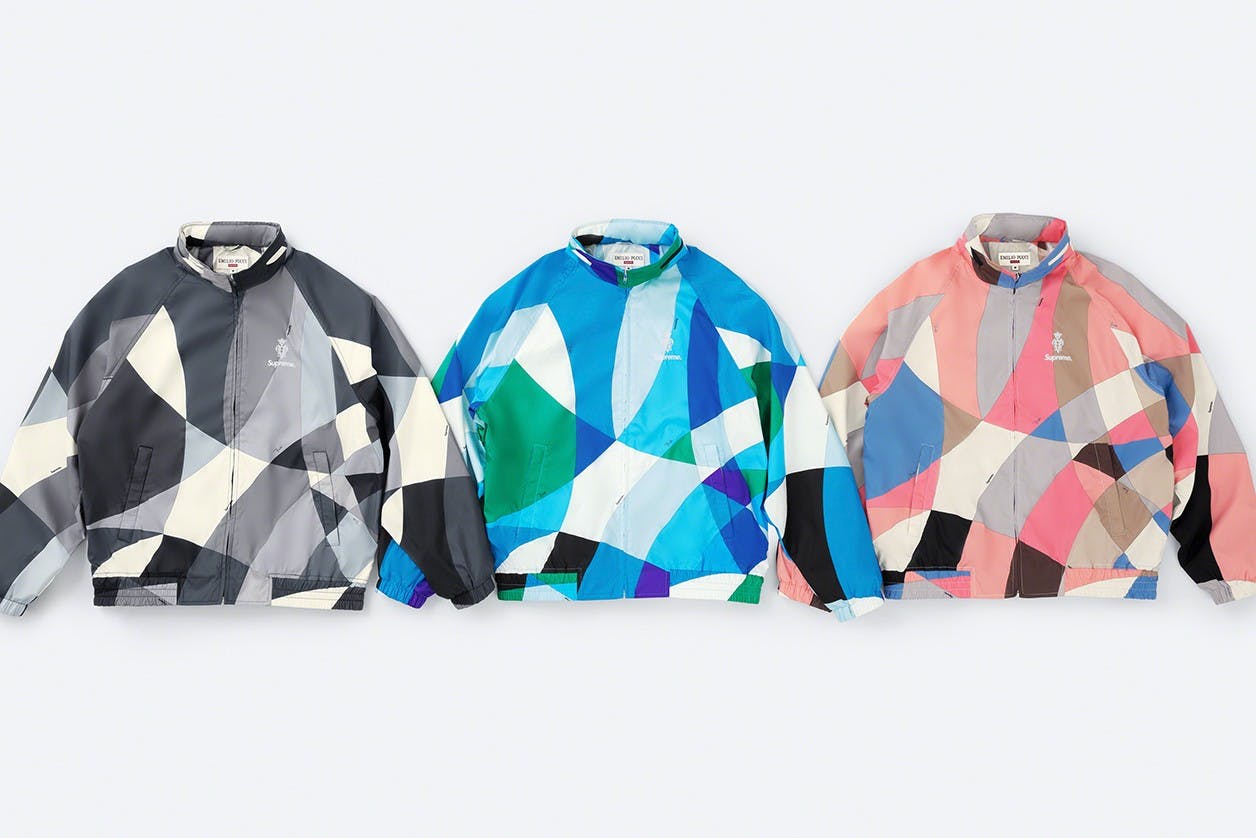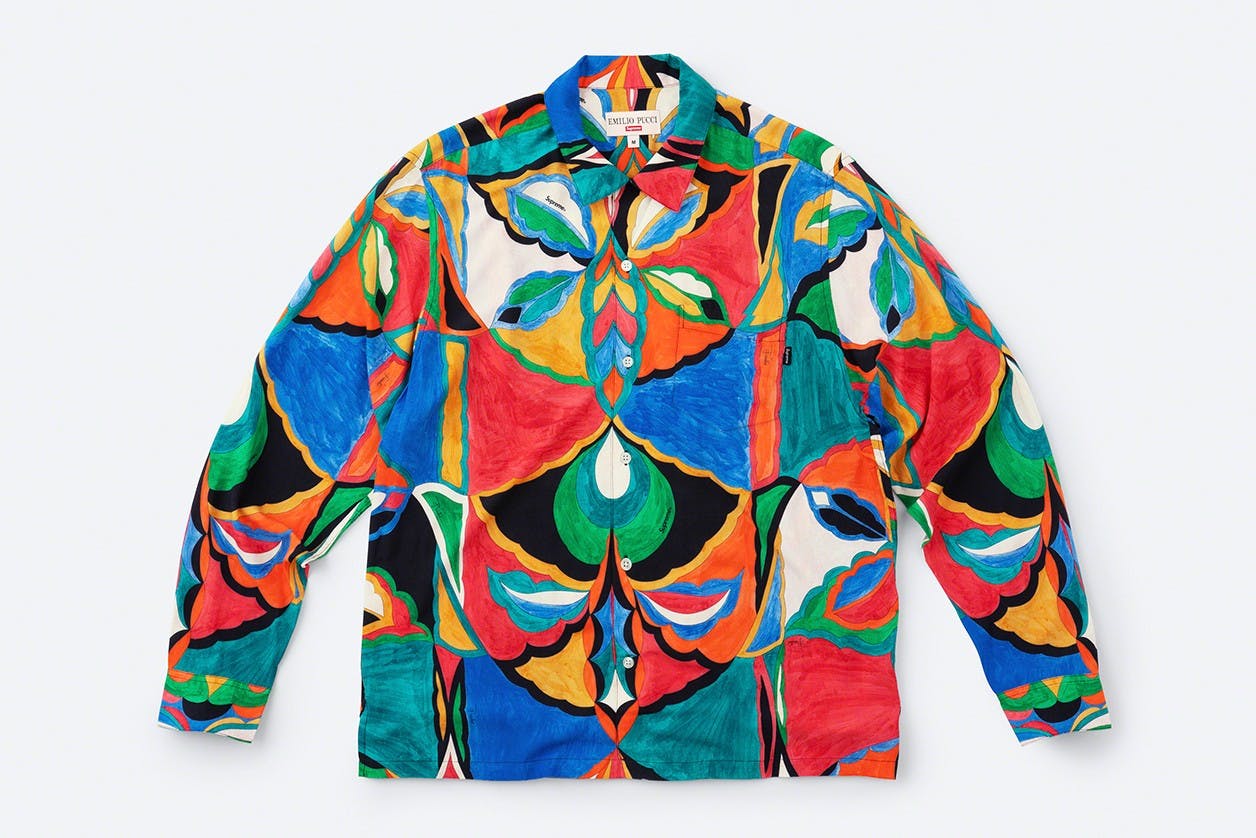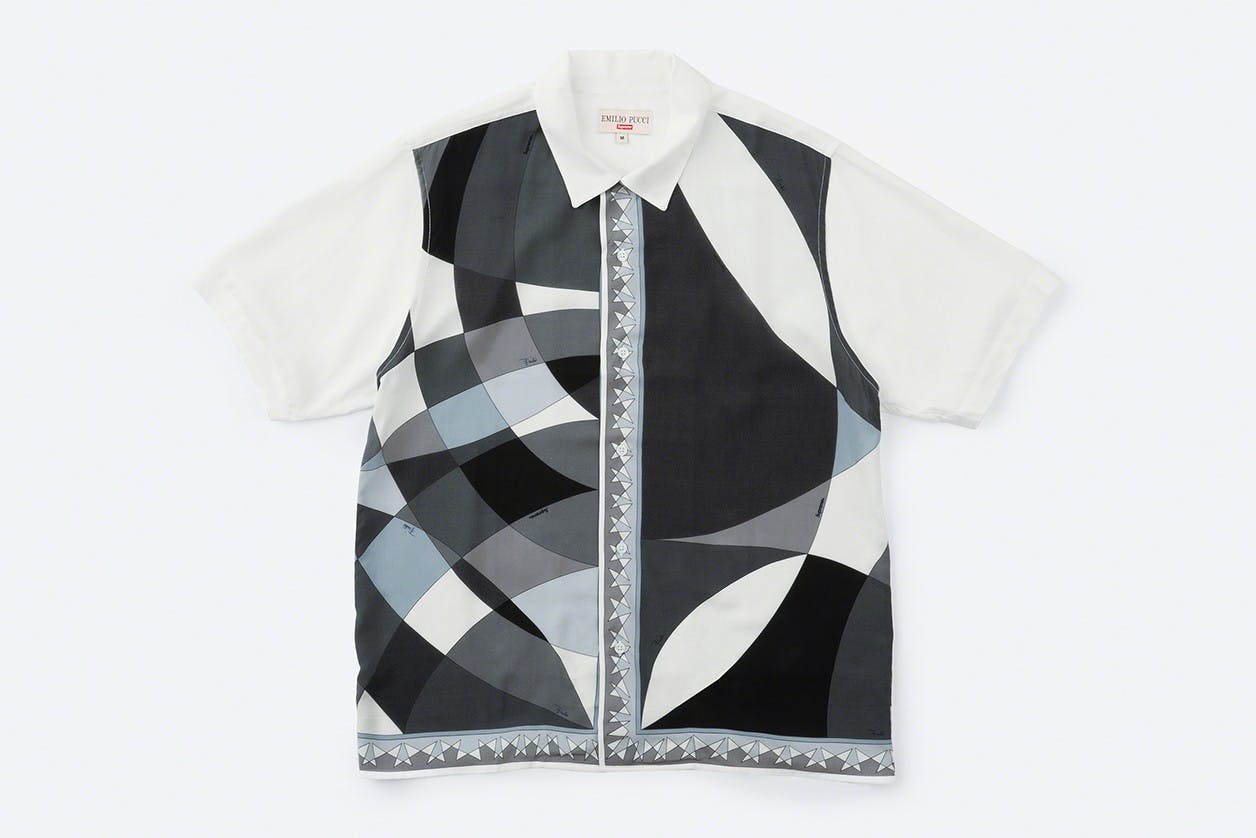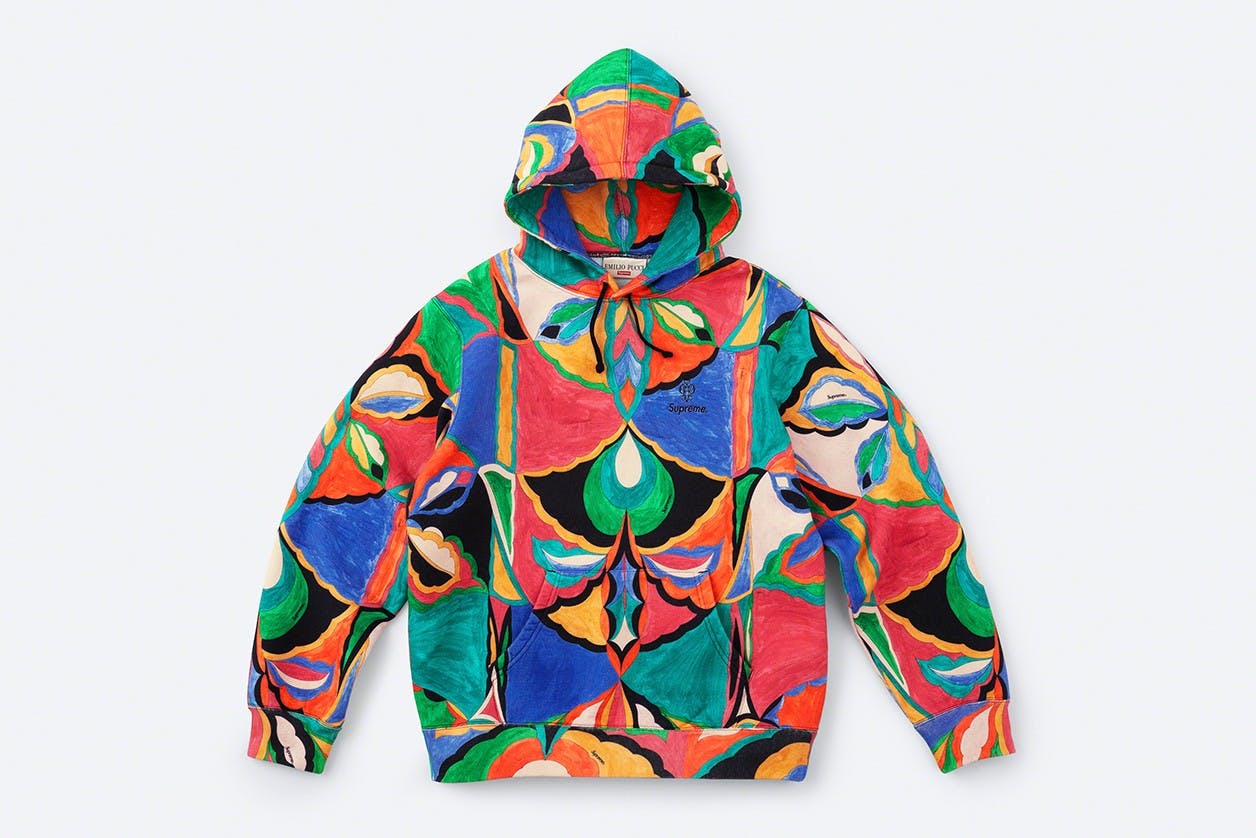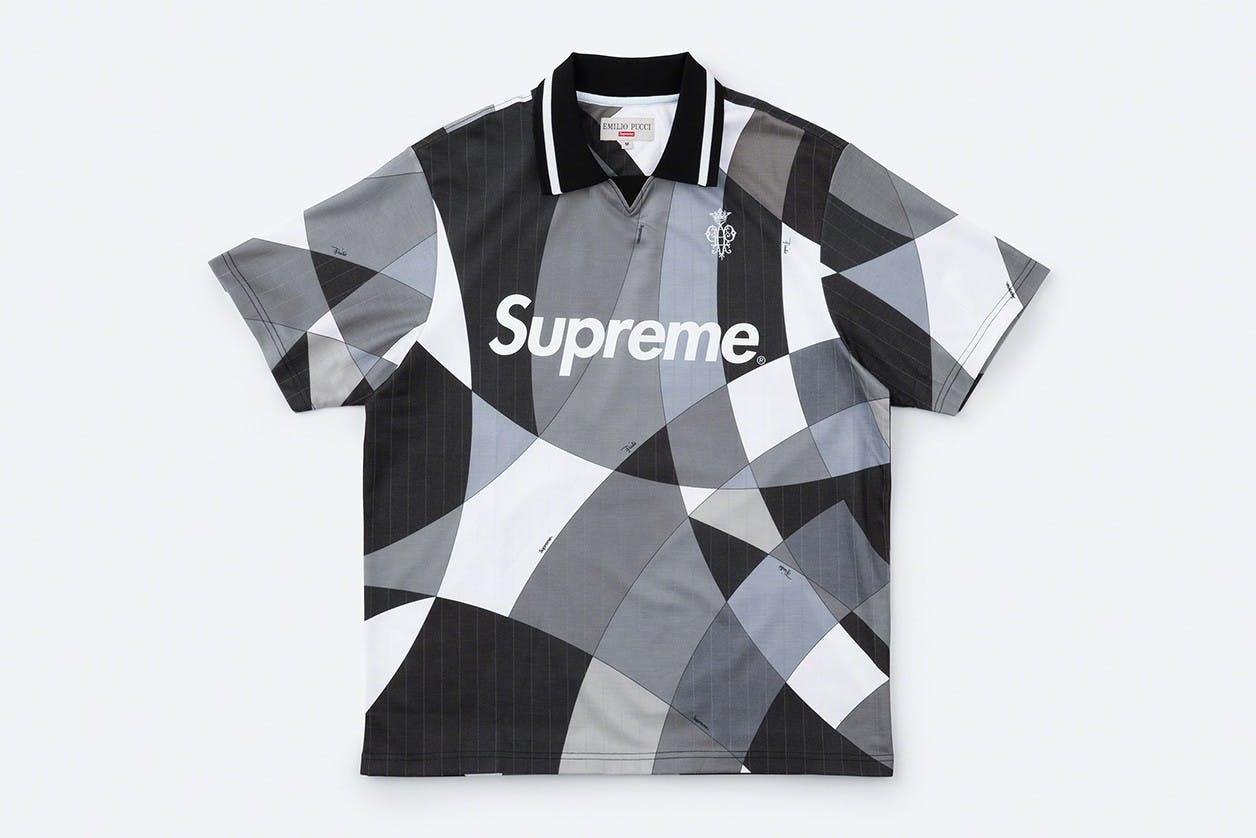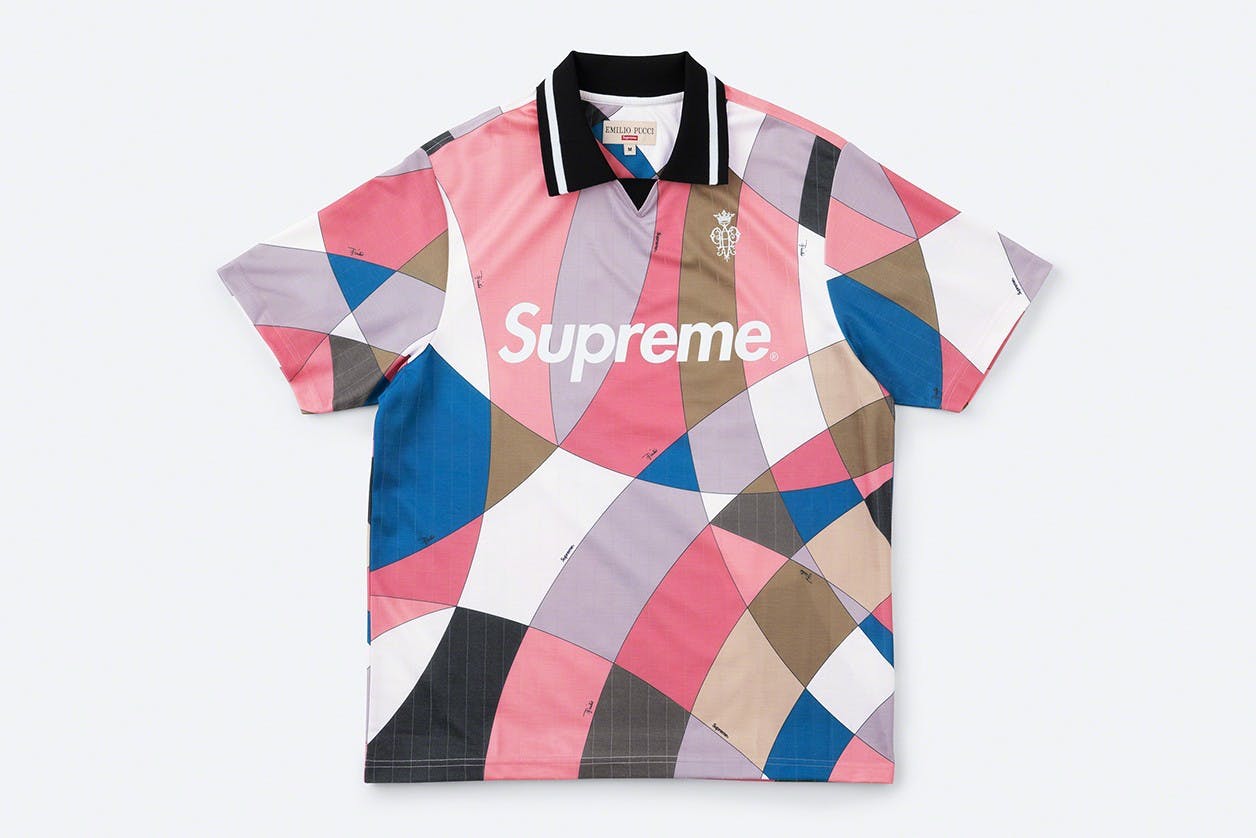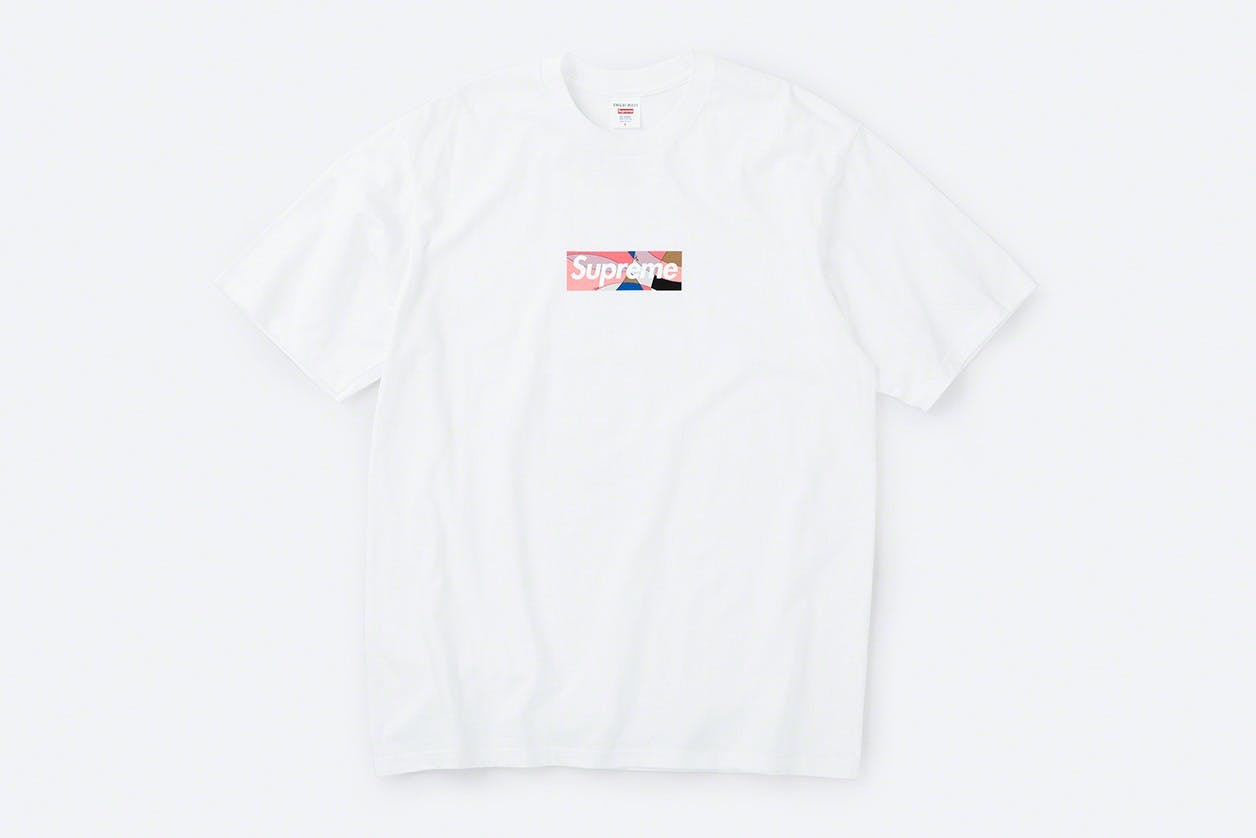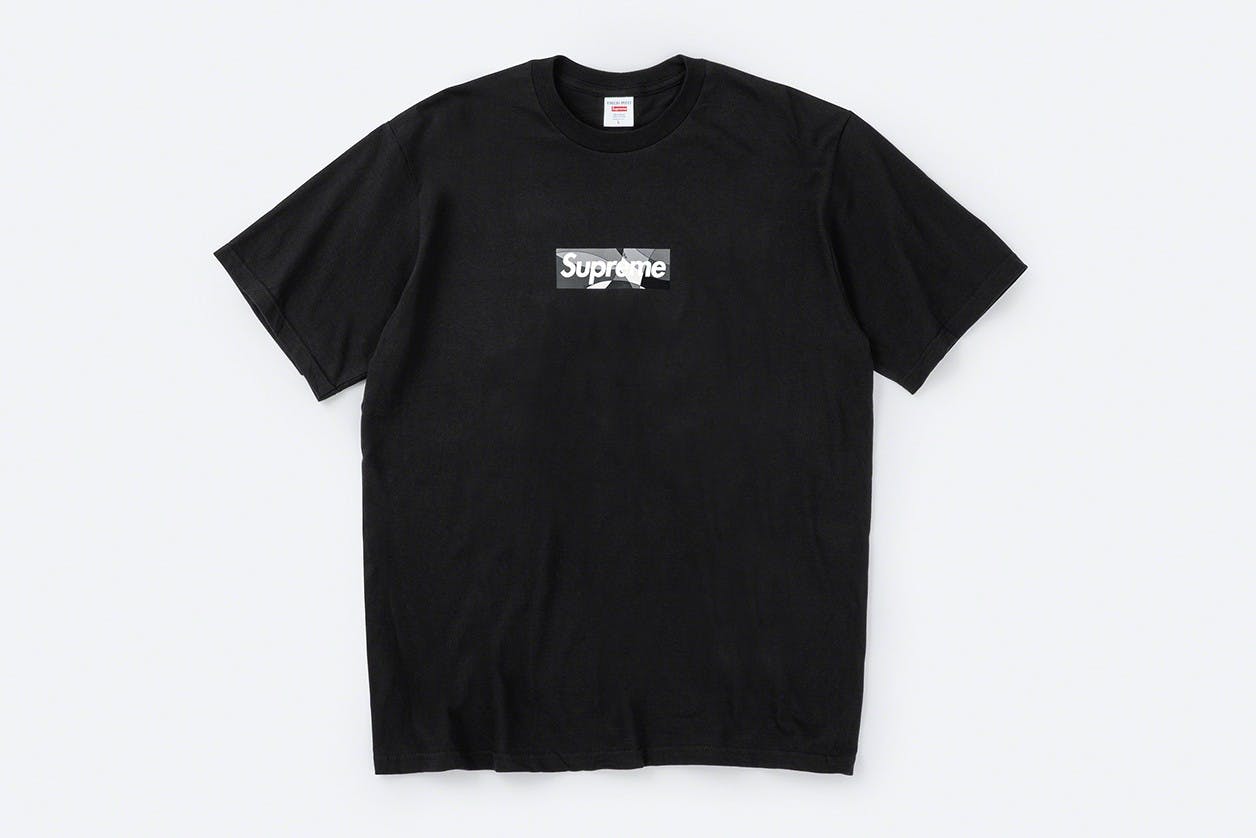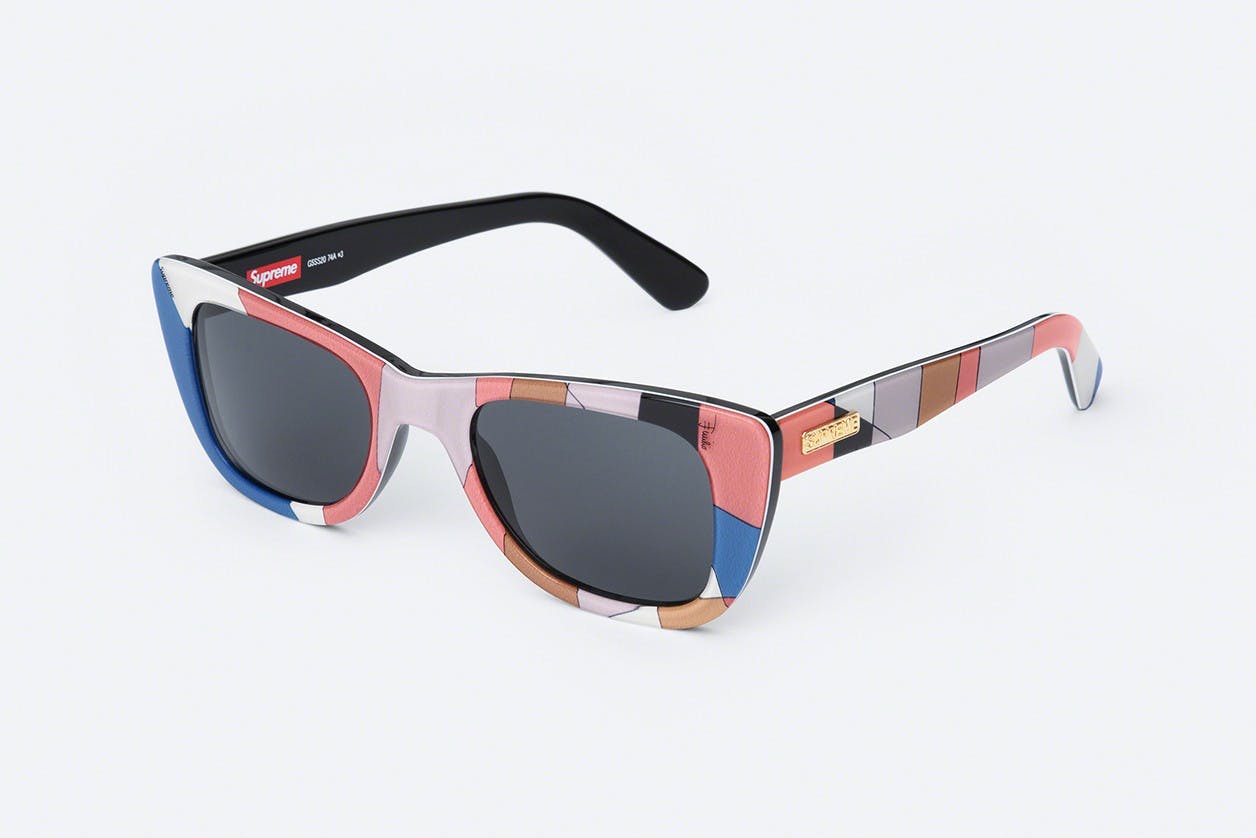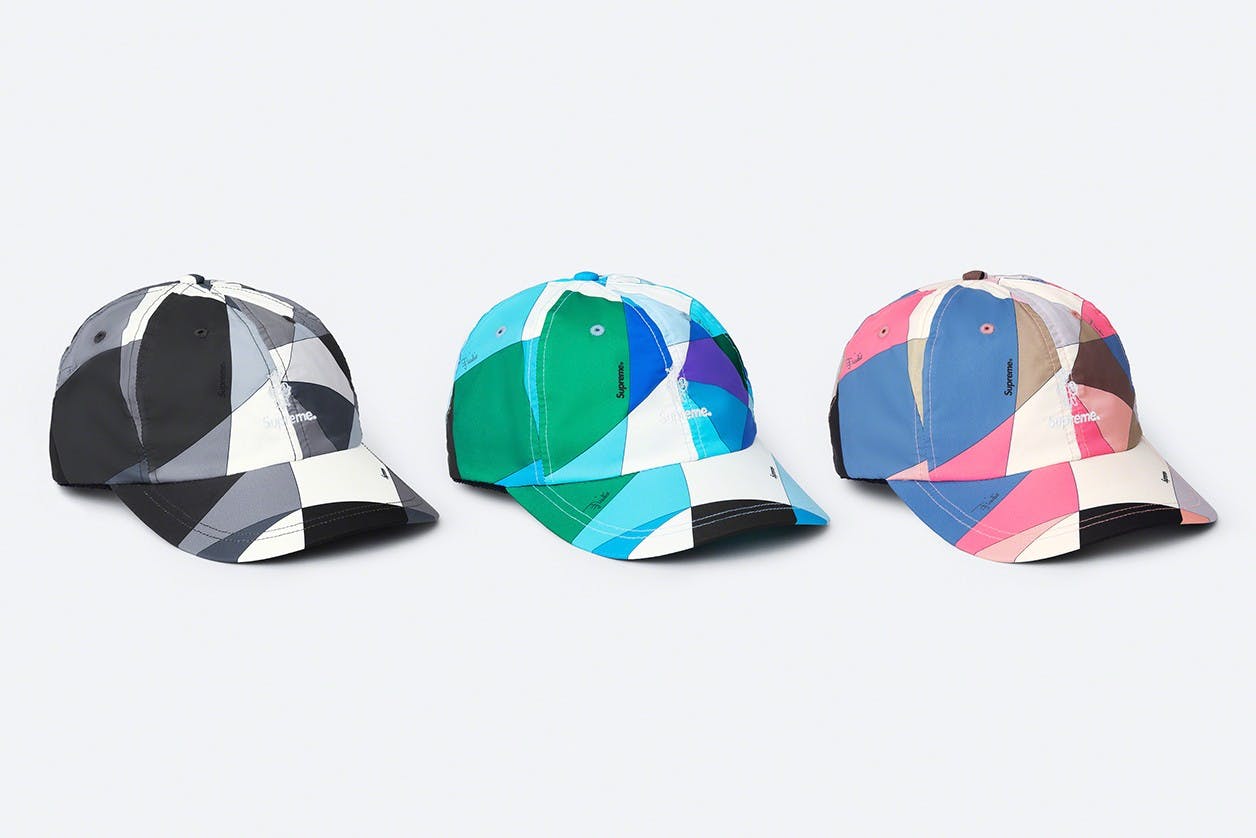 In recent weeks, rumors about a potential Supreme x  Emilio Pucci collab have been swirling. Now, it's been confirmed, along with a June 10 release date.
Both brands have taken to Instagram to confirm the news following mounting leaks from industry insiders. So, Supreme's Milanese flagship might be more than a thumbed nose at the fake Supreme — it's indicative of the New York brand's infiltration of Italian high society.
As Highsnobiety's Jake Silbert noted when rumors began to surface, "Pucci is ripe for a mainstream revival, given that its trippy, colorful prints laid the groundwork for recent work from the likes of Raf Simons and Dries van Noten and fit neatly into the current zeal for flashy retro flavor."
The first look suggested that the collab will lean into this aesthetic. In the lookbook, Sage Elsesser a silky camp collar bowling shirt and shorts combo that features Emilio Pucci's signature geometric, kaleidoscopic designs.
Pucci was born in Florence to one of the richest families at the time and worked and lived in the Pucci Palace for much of his life. His experimental designs and radical approach to fashion were informed by his glamorous, aristocratic upbringing and that luxurious sentiment shines through in the new Supreme collab.
The collection also includes a smoking jacket, sports jacket, long sleeve, and short sleeve shirt, hooded sweatshirt, soccer jersey, sports pants, sweatpants, soccer shorts, T-shirt, sunglasses, belt, and Zippo Lighter. The pieces are adorned with some of Pucci's most iconic prints, including Fantasia (1970) and Tulipani (1965).
For its part, Supreme is charged with introducing the Italian brand and its aesthetic to a new generation. Pucci is also owned by LVMH, which worked with Supreme on its RIMOWA and Louis Vuitton collaborations. LVMH chairman and CEO Sidney Toledano told Menkes back in 2018 that he was angling to bring Pucci to a younger audience — something that a Supreme partnership could certainly achieve.