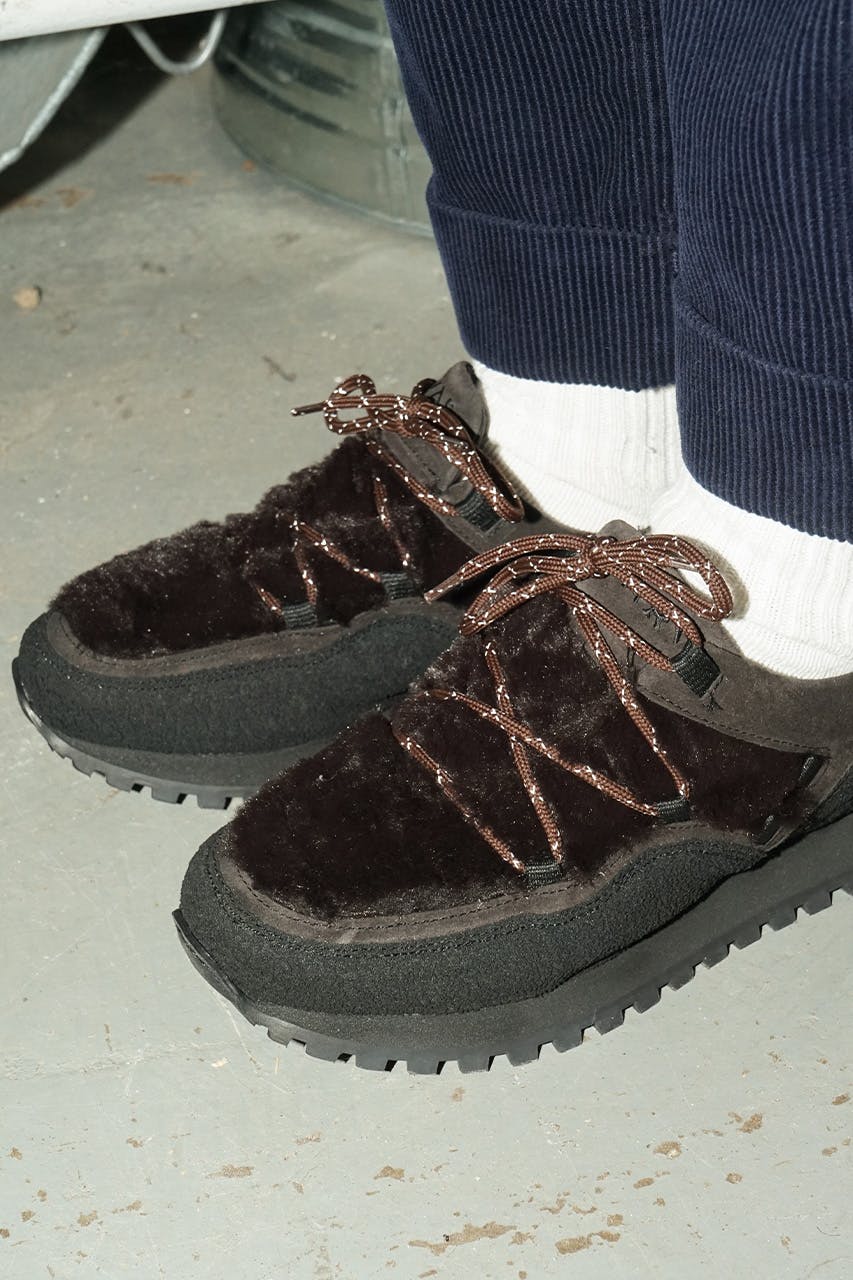 Brand: Engineered Garments x Tarvas
Model: Forest Bather
Release Date: January 11, 2023
Price: TBC
Buy: Nepenthes online
Editor's Notes: Engineered Garments and Tarvas aren't messing about this year, as they kick things off with a cozy three-piece footwear collaboration that puts faux fur firmly back on the table.
The duo — who first collaborated back in 2019 — have teamed up to introduce the all-new Forest Bather silhouette, a Tarvas style that Nepenthes and EG designer Daiki Suzuki has then infused with his epochal design ethos.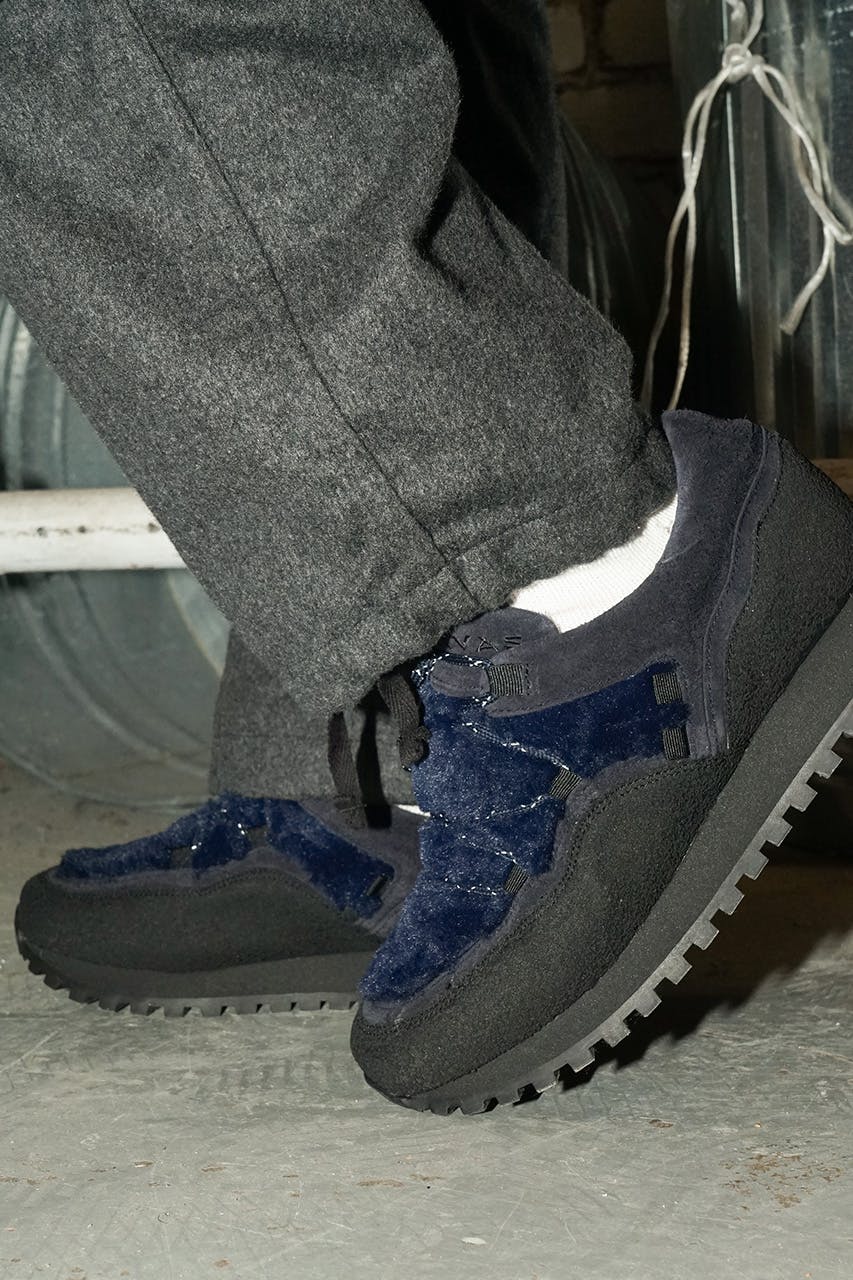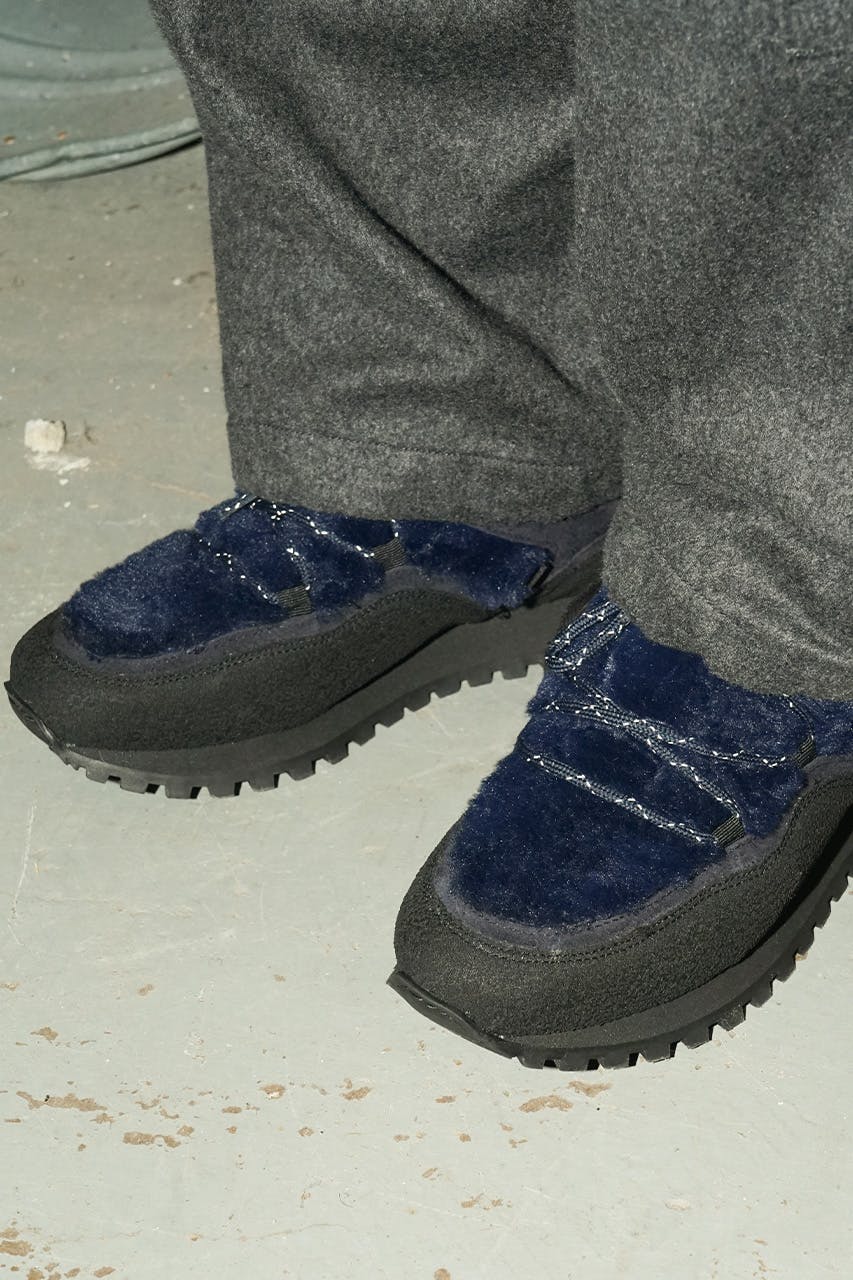 "After launching Tarvas in 2017, we first connected with Nepenthes the following year," explains Tarvas co-founder Jukka Lehtinen on how the collaboration came together.
"We learnt from the first collaboration that it's great to give the collaborating partner as much room as possible in order for them to come up with original ideas. Sometimes we as brand owners might look at things through rose-tinted glass, so it's always great to have some outside input as well," he added.
Faux fur, which covers the vamp, instantaneously gives the shoe a cozy aura, while suede around the heel and a mudguard around the upper remains in-keeping with Tarvas design DNA.
The laces feature flecks of reflective material, while non-slip sole touts notched treads. Unlike other shoes, this considered mix of materials isn't for looks, as its robust construction has been proven to withstand all-terrain in a range of challenging conditions.
"I think Engineered Garments works well with Tarvas because we share a similar business model in terms of designing functional products and producing them locally," continues Lehtinen.
"We [Tarvas] might not go after trends, but we certainly come up with unique designs and iterations that are true to our DNA — which is what matters to us."