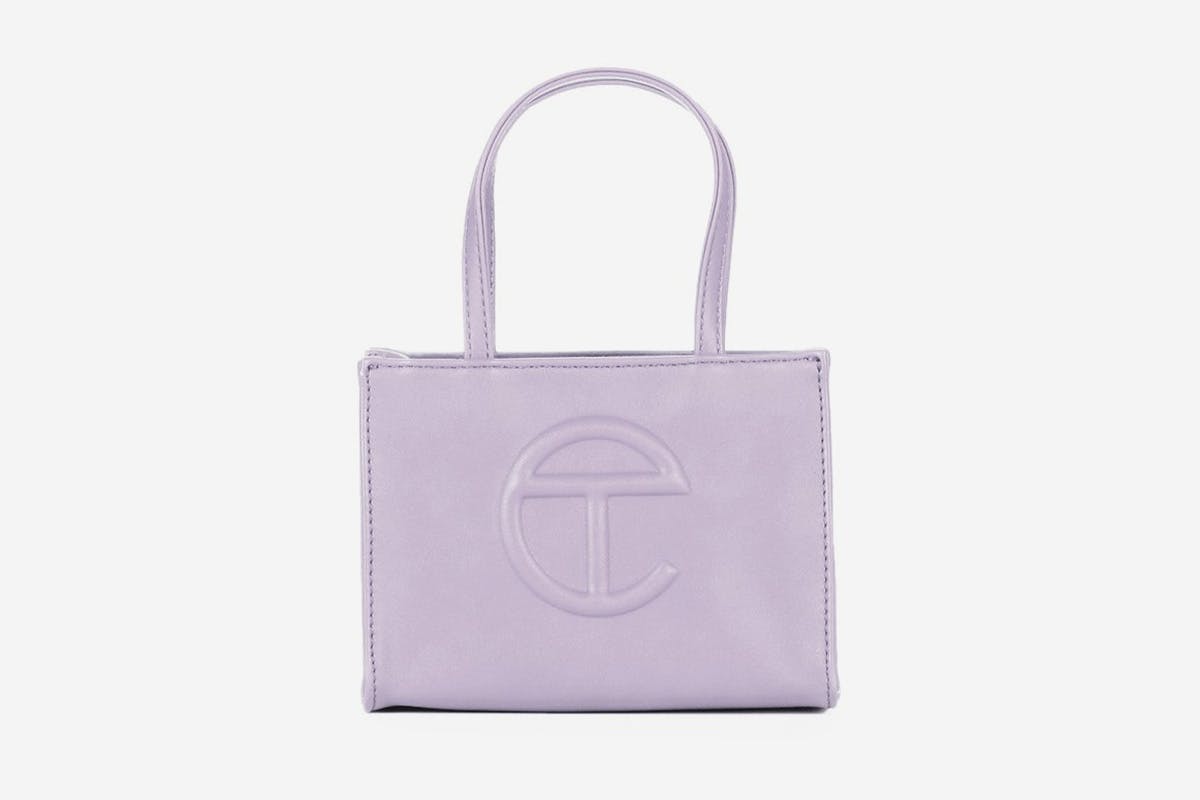 If we've learned anything in the past 5 years it's that luxury fashion needs to stay on its toes. For a long time, the giant that is luxury fashion could sleep, charging exorbitant amounts for classic pieces like it always had. A host of new labels disrupted that sleep in style, though, from Virgil to Kerby Jean-Raymond and, of course, Telfar Clemens. The queer Liberian-American designer has been one of the most exciting additions to the luxury set, with Telfar bags sweeping the scene on every drop.
Why are Telfar bags so popular?
There are many answers to this question. First and foremost, Telfar Clemens is a brand leader and ambassador. His inclusive approach is a founding value of the black-owned label and sets the stage for its popularity. Telfar bags, while still a luxury, retail between $150 and $257, making them a highly accessible flex for all. What's more, all Telfar products are unisex, playing into the refreshing, non-discriminatory attitude that has been lacking in luxury fashion. Oh, and celebrity endorsements help a bit, too.
After Beyoncé was spotted in Brooklyn recently with a Medium White Telfar bag, search popularity skyrocketed, with outlets questioning whether the artist had even made Telfar bags more popular than Hermès. Now that is influence.
Why is it so hard to get Telfar bags?
Well, unfortunately, with popularity comes demand. As Telfar dominates the affordable-luxury-bags conversation, the label's offering becomes hot property. Released in limited runs, each new colorway sells out almost instantly. Getting your hands on a Telfar bag at resale isn't so easy, either. Or, at least, it wasn't until StockX welcomed the buzzy bags onto its pages.
Where to buy a Telfar Bag?
Telfar bags have a habit of increasing in price considerably at resale. Luckily, with StockX's market data, you'll be able to tell whether you're getting a good deal or not. Let's take a look at the Lavender Shopping Bag, for example. The most recent Telfar Shopping Bag to release which retailed at $150, is selling at StockX for an average price of $216. That's just a 25 percent price premium on average.
Shop the Lavender Telfar Shopping Bag at StockX below.
Want to keep browsing? Head to the Highsnobiety Shop for more products that we love. Highsnobiety has affiliate marketing partnerships, which means we may receive a commission from your purchase.