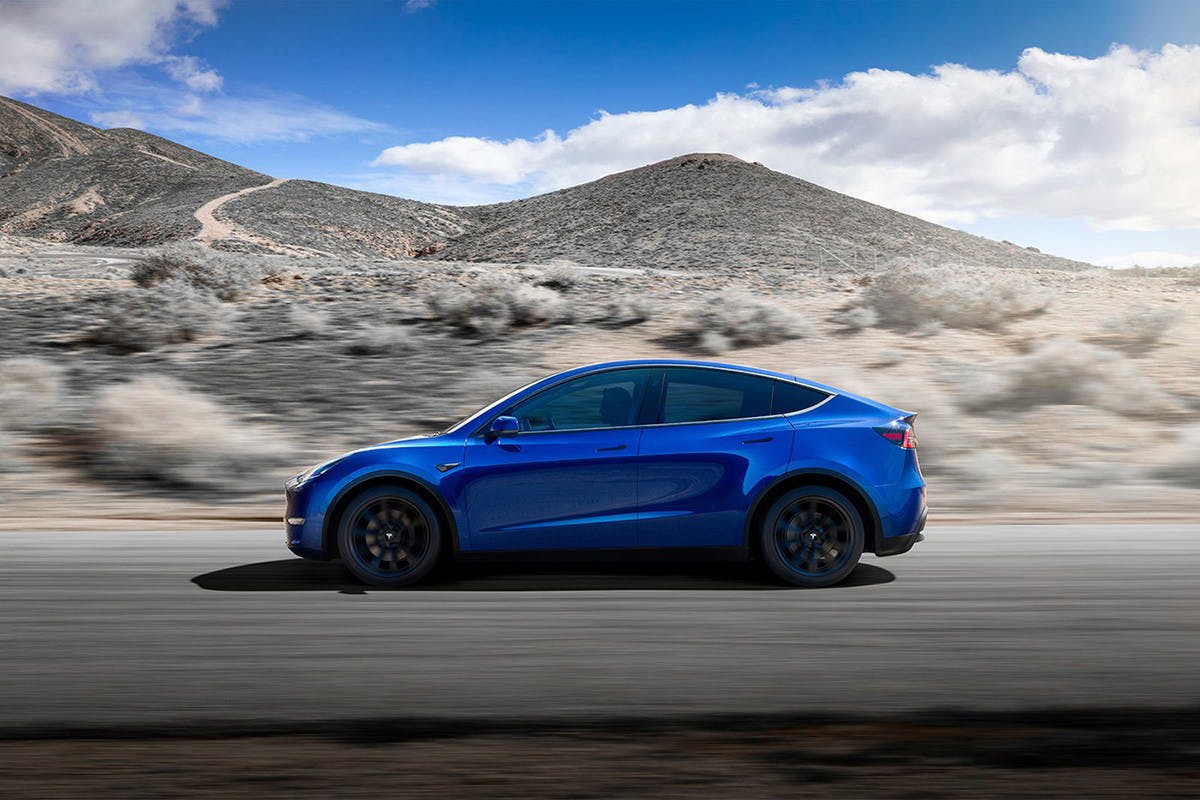 Tesla has begun to issue deliveries of its Model Y to customers in the United States. The car has already been spotted in the country as early as this past weekend.
"Model Y deliveries begin," the company announced on Twitter with an accompanying video. The nearly two-minute clip shows the Model Y being produced in the factory, before highlighting the vehicle on streets across the globe.
Elon Musk and Tesla first unveiled the Model Y in March 2019. The small SUV utilizes roughly 75 percent of the same parts as the Model 3 and is based on the same technological platform. Unlike the 3, however, the Y has an optional third row, extra headroom, and a motorized rear door.
The Model Y is offered in two variations of Long Range and Performance. Starting at $52,990, the Long Range features 316 miles of range, while traveling from 0 to 60 miles per hour in 4.8 seconds. The Performance model starts at $60,990 and boasts 315 miles of range, traveling from 0 to 60 miles per hour in 3.5 seconds. Options range from wheel covers and paint finishes, to Autopilot and Tesla's advanced driver assistance package.
See the video below for a closer look at Tesla's Model Y, then follow here for more on the vehicle and to order yours today.