Outdoors gear is good at being out there, both literally and stylistically. As trends take wilderness apparel from the summits to the streets, Highsnobiety's Trail Mix series is recasting a seminal part of the outdoors for its new home. Instead of climbing mountains, we put gear through tests that apply to the urban wilderness as well as the great indoors. Is a down coat too warm for the subway? Will mountain boots slip on iced-over streets? Each month, we'll take on a new category, testing five pieces in the wilds of New York City to answer questions just like these. 
This time, we're talking tech pants.
Stretchy pants are the final boss of hikercore.
While puffer jackets and hiking boots flex in and out of city 'fits, the sheer utility — nay, virility — of hiking pants has made them a perilous summit. Technical trousers see style as surplus. Here, simplicity and function are all that matter. Single sheets of performance fabric. Wide-cut legs. If you're lucky, a zip-off at the knee. The standard outdoor pant is a featureless neutral — the Saltine of sportswear, sporting its own internal belt (for function, of course).
But perhaps it's this asceticism that gives the noble hiking pant a flourish all its own.
Thanks to brands like Stone Island and Prada, the granola-to-a-fault hiking pant has found its own footing in the world of fashion. Drapey tech pants have made their way onto runways and after-parties alike, sparking a wave of outdoors-inspired brands to recut the humble hiker into haute silhouettes.
That's all well and good should you stay on the runway. For those who seek more — more functionality, more versatility, more, well, real — the same stylish idiosyncrasy now put on a pedestal is right there where it started. With pants that see fashion as frivolous. And stand out for it.
In search of the best outdoors style, we've reviewed five stylish tech pants from proper gear brands. Here are our picks for this season's best tech pants for men:
Goldwin One-Tuck Stretch Tapered Trousers ($260)
Japan's own Goldwin is the brand behind heavy-hitters like Nanamica and The North Face Purple Label. When it's time for its own spotlight, the 70-year-old gearmaker doubles down on its retro outdoors credentials, producing garments like the One-Tuck Stretch Taper Trousers. But because it's Goldwin, the style — and the performance — feel as fresh as ever.
A '70s hiking pant with late-aughties grooming, the One-Tuck Trousers merge Boulder inspiration with Berlin sophistication. A dry-touch stretch nylon lends performance. An integrated belt nods to the outdoors. But the real star of the show here is the cut. Wide at the hips, the One-Tuck "tapers" ever so slightly into a dangling straight leg with a break that's comfortable without being clumsy. I loved how these fit and found them stupid easy to style. Just throw on a graphic tee, tuck in the One-Tucks, and you're good to go.
If you're already on the wide-leg wave, give these a shout. Between a zuit suit and Zion Canyon lies Goldwin's techy trousers.
Gramicci 3Layer Redrock Pants ($278)
Gramicci crosses generations. One of the OG '80s outdoors brands, California-based Gramicci was started by some rock bums who needed to fool people into believing they were an all-Italian exped- seriously, just read it. Long story short, the brand grew to become a beloved part of climbing culture thanks to — you guessed it — it's stretchy, function-first pants. Forty years later, it's still chugging along.
The brand's 3Layer Redrock Pants are a teched-out version of the climbing culottes that made them famous. Cut from a laminate fabric similar to GORE-TEX, the Redrock combines two-way stretch with the water/windproof rating of a performance jacket. Zippered back pockets and an integrated belt recall the brand's climbing heritage. Oh yeah! And they're slimming.
If you're looking for a pant you can take to the Alps and avenues, this is your ticket. Gramicci's Redrock is a capable performance player with stretch and function in all the right places. The 3-layer fabric isn't a good fit for summer heat, but the cut and styling on these are ace enough to make up for it. I wore mine all the time and for every occasion, swapping between them and my favorite Uniqlo chinos. Except for, ya know, the outdoors bits.
TNF 7Summits Futurelight Pants ($300)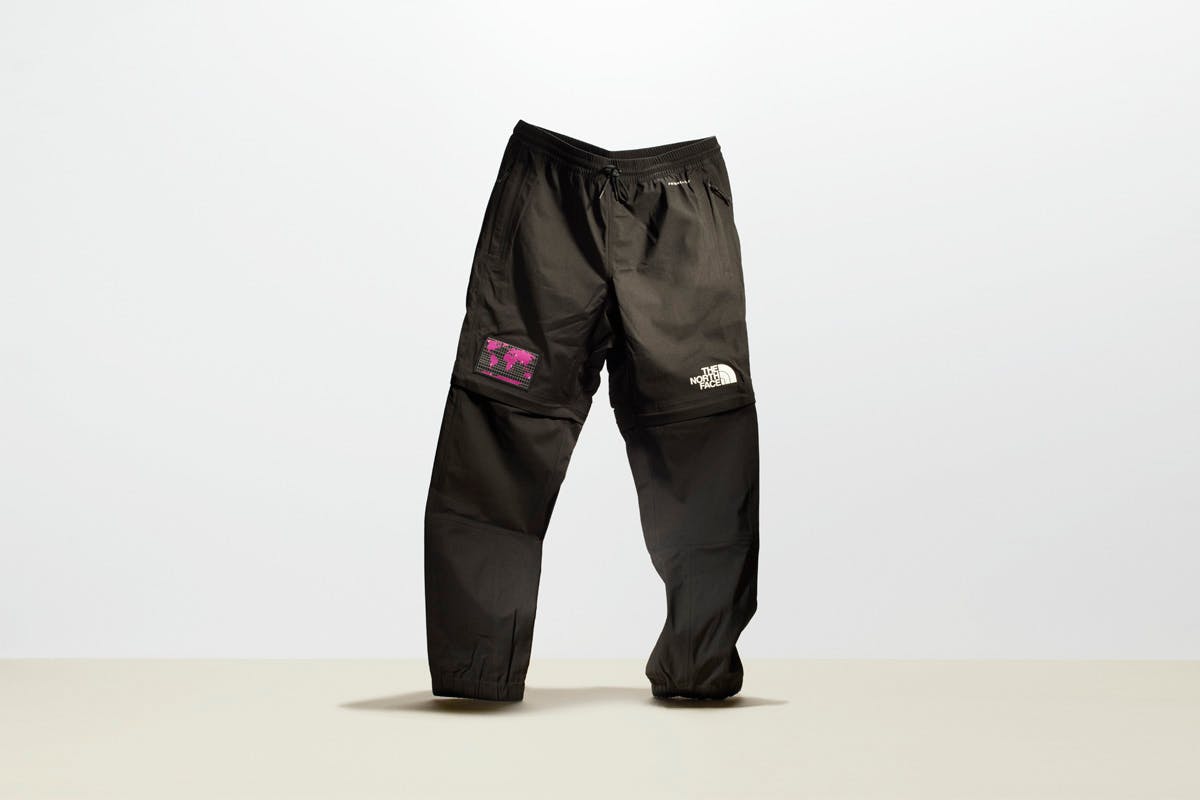 The North Face needs no introduction. Last year, the iconic American outdoors brand launched "7Summits," a line that might need one.
7S is a retro-tinged collection inspired by athletes who try to summit the highest peak on each continent, a group of mountains known as the — well, guess. For SS20, 7Summits made some outdoors pants from The North Face's new waterproof tech. And while the 7S Futurelight Pants won't get you up Everest, they might just ascend to a loftier perch: Best Zip-Off Hiking Pant.
The 7S Futurelight Pant is a dorky tech pant in the skin of a trackie. A drawcord waist and jogger cuffs bend it towards Beckham, but then you get to the fabric. Which is a lot. Waterproof and breathable with a built-in stretch, TNF's Futurelight scores high marks on comfort thanks its "e-spun" membrane which allows air to flow through it easier than the traditional. All of the above make it a stylish all-weather outdoors pant, but once you throw in the zip-off legs, it's game over.
Translation: TNF's Futurelight Pants can become waterproof tech shorts, with a Velcro strip for custom patches (shown here with TNF's removable "7Summits" logo patch). It's completely overblown, and we're better for it.
Veilance Convex LT ($350)
The fashion sub-brand of Vancouver-based Arc'teryx, Veilance has been turning the technical into the tantalizing for over a decade. This season's reskin of the venerable Convex LT may just be its trouser yet.
Cast in a Utah-at-sunset the brand calls "Siltstone," this ruddy purple performance pant must be worn to be believed. Everything about it — the fit, the features, the functionality — is perfect. I fell in love at first wear, pairing these head-turning hikers with a black hoodie and white slip-on sneaks. The simple lines and somethings-different look of the material instantly elevated whatever fit next to it. It was superb.
I also loved the handfeel of the Convex's stretchy nylon. Yes, the styling takes the cake here, but the Convex LT is no slouch for substance. Veilance nailed the next-to-skin of their 94 percent nylon/6 percent elastane stretch fabric in a way that almost makes you forget it's built for movement. That said: these are definitely urban pants. While they'd work in a pinch on the trail, a combination of minimal pockets and fragile features (the belt loops are ribbons) should keep these $350 tech trousers within city limits.
Yes, fine, they don't have the crossover bones of, say, the Gramicci Redrocks. But for pure style, the Convex is apex.
Vollebak 100 Year Pants ($645)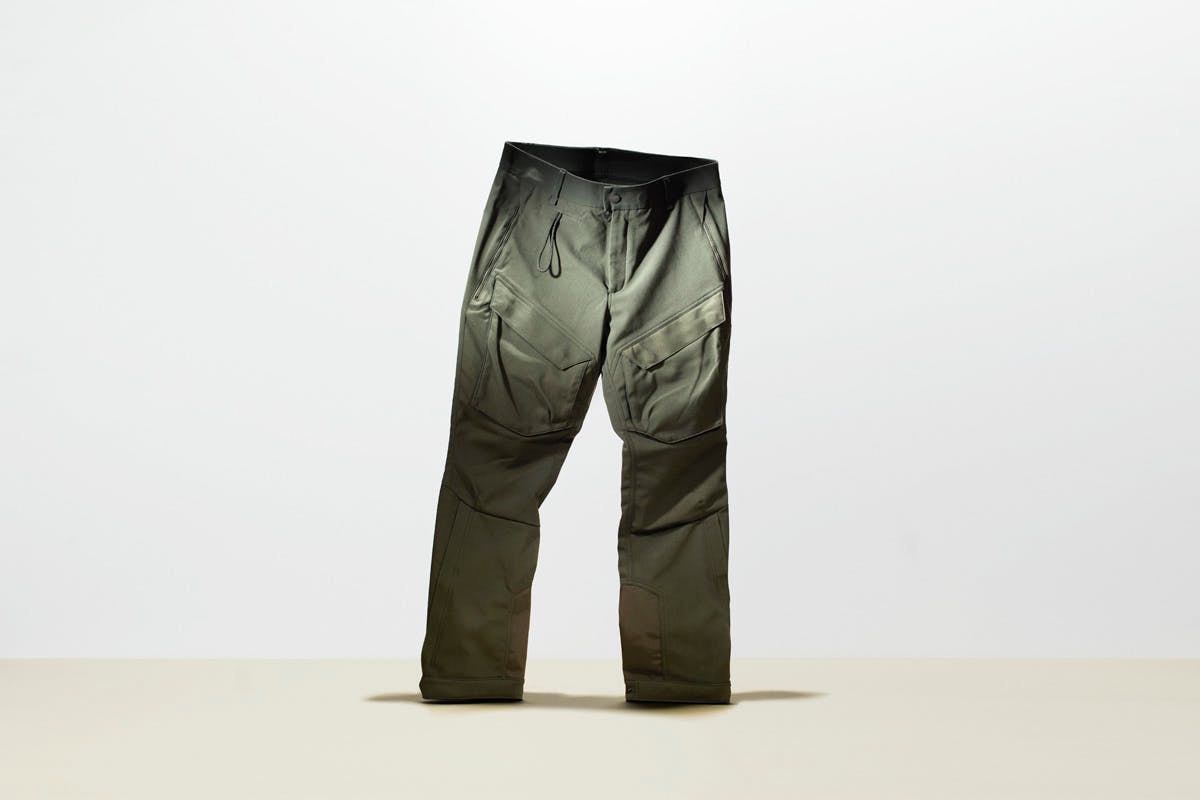 UK-based Vollebak is a bombastic thing. The brand, founded by adventure athletes (and twin brothers) Nick and Steve Tidball, reads like sibling escalation turned techwear. I'll make a jacket for cavemen. Yeah? I'll make a hoodie from Kevlar, and it'll be better.
Maybe that's how you get to the 100 Year Pants.
Cargo pants turned fever dream, the 100 Years are the 6x6 G-Wagon of a weekend randonnée. At their core, they're beefed-up BDU pants with angular pockets and an eye towards design. When you pop the hood, however, things escalate. They're stretchy (nice). The calves zip out (neat). They're fireproof (seriously). And everything from tip to toe has been over-built with the goal of surviving a full century in use. Pretty mega, innit.
Cut from a Schoeller hybrid fabric originally built to help the military walk through fire, the 100 Year Pants may be too bulky for the daily errands. But for those who like the styling (or the just plain bonkers tech specs), they're a statement pant with a story that's surprisingly easy to style. I wore mine often with an oversized chunky sweater — an inside-outside mix-up that was guaranteed flames.