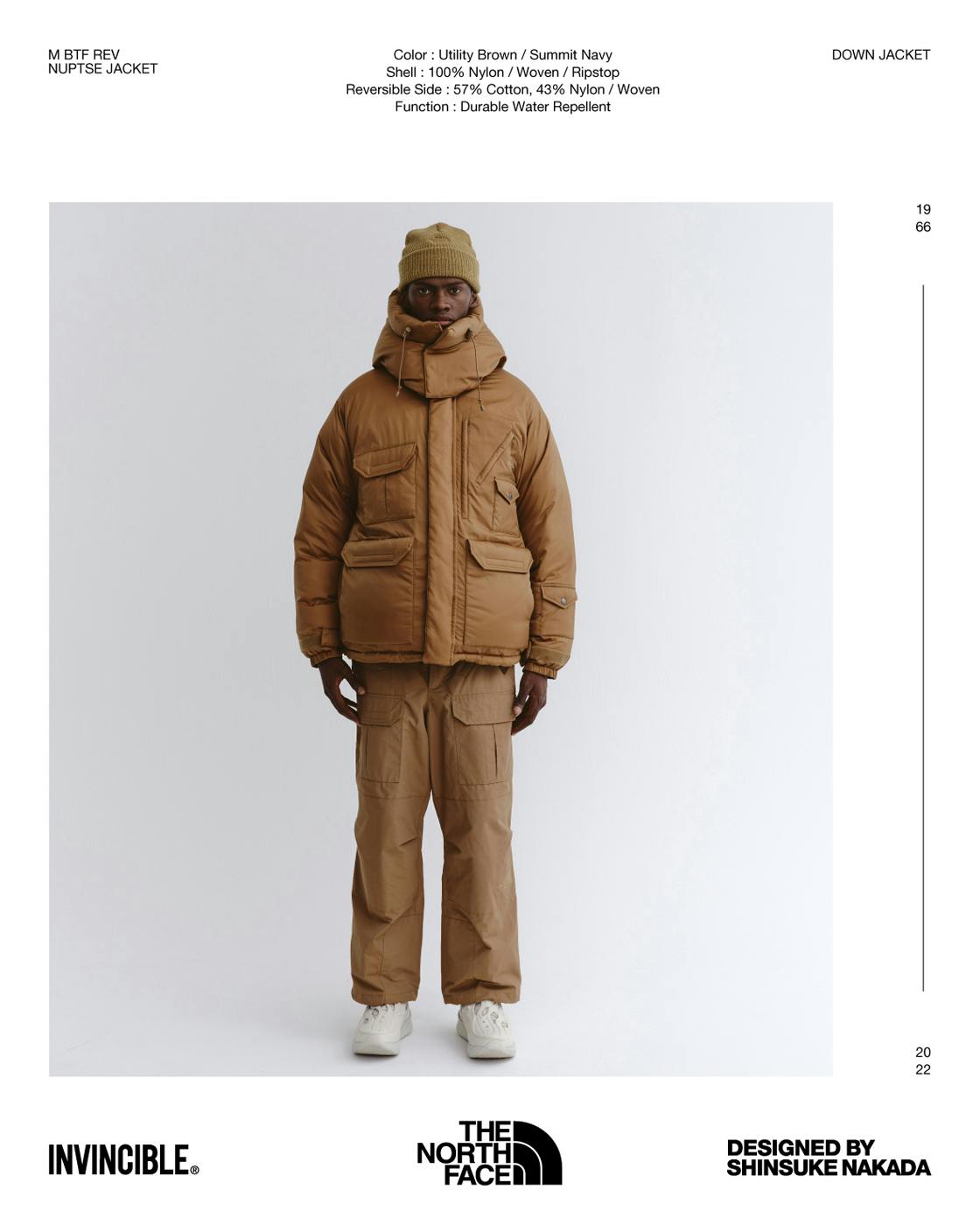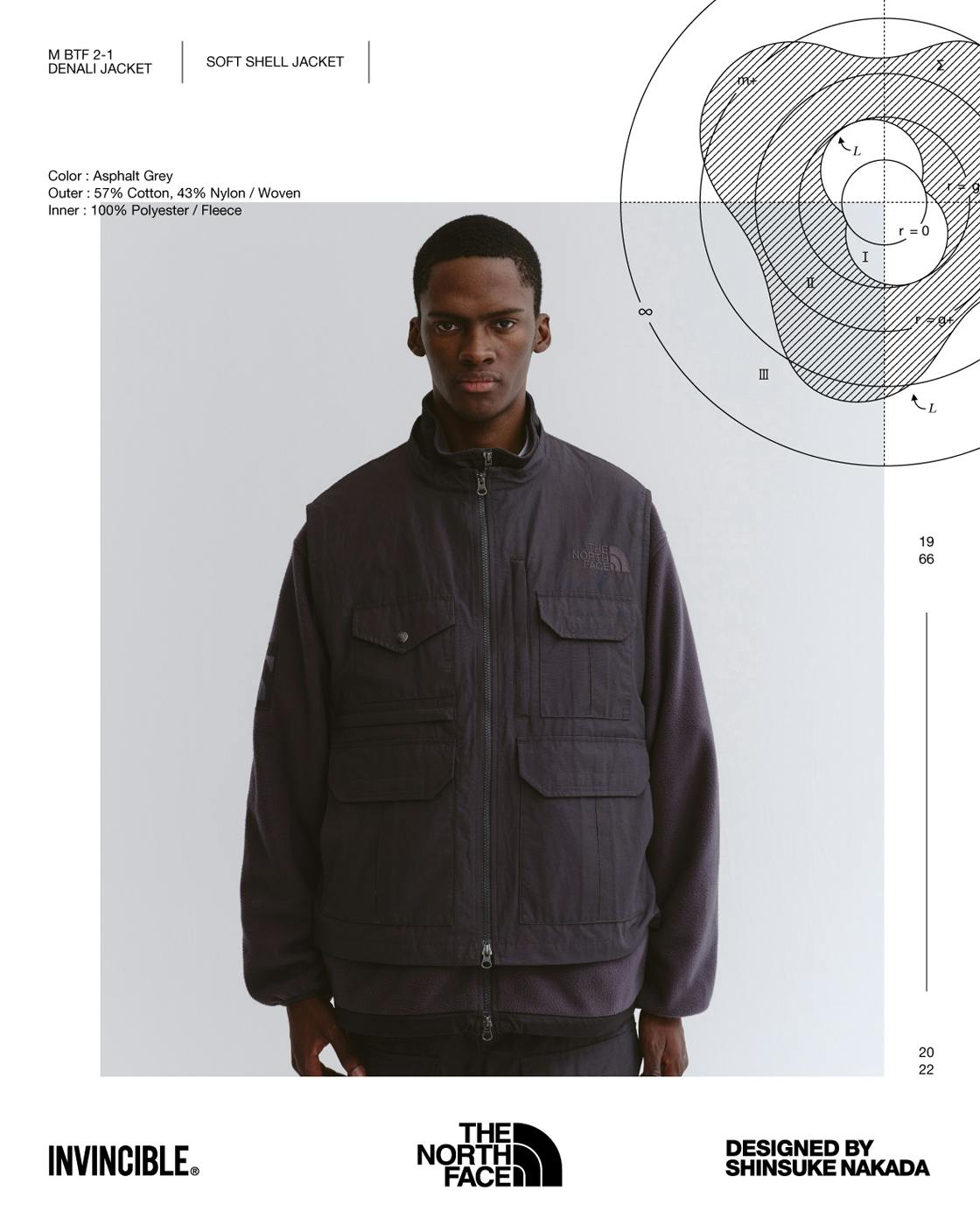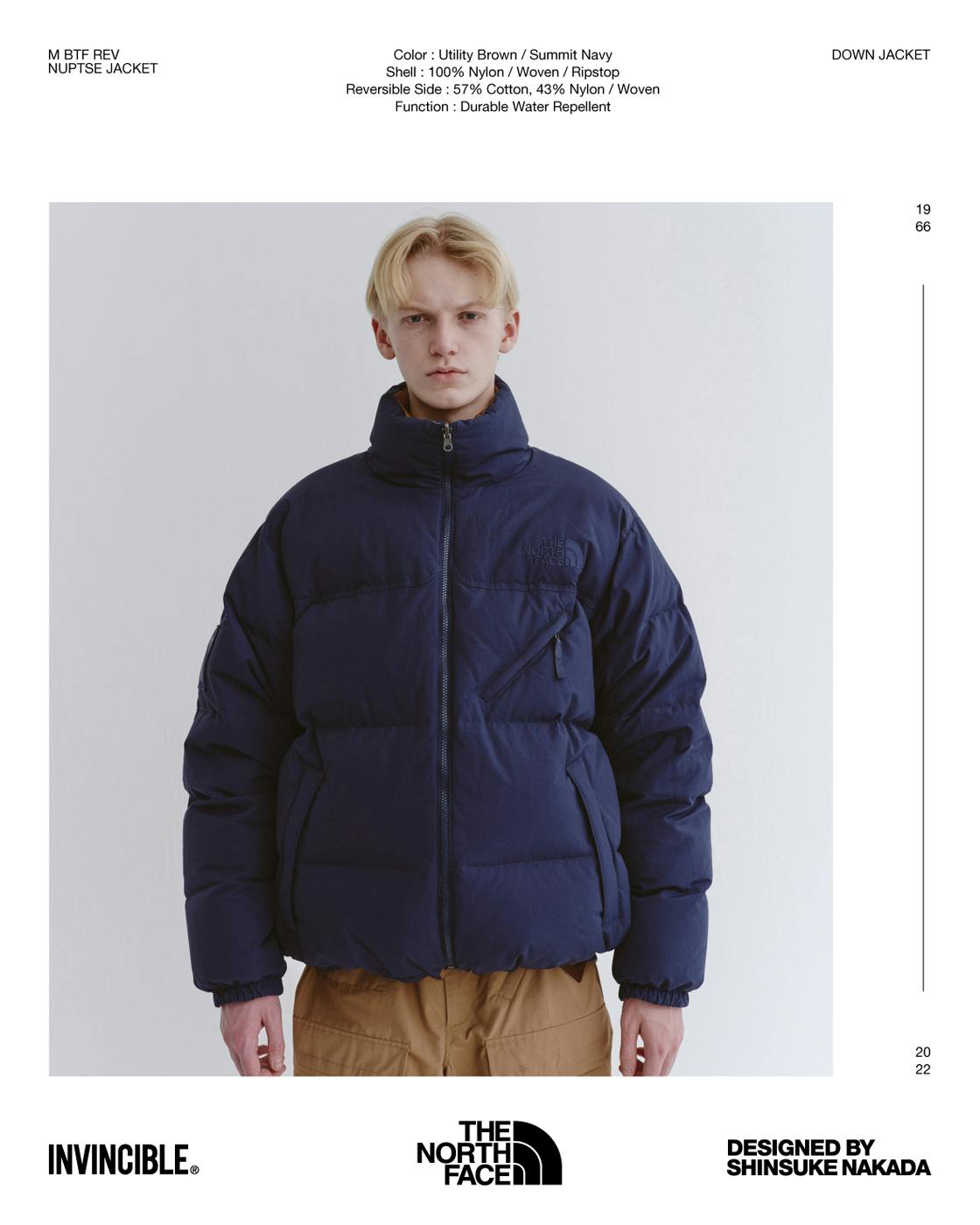 Japanese fishing company Daiwa is on a winning streak. Its fashion-forward DAIWA PIER39 sub-label remains one of Japan's hottest brands, there's a new DAIWA LIFESTYLE brand making domestic waves and, now, DAIWA PIER39 creative director Shinsuke Nakada has scored his biggest co-sign to date (if you don't count BEAMS, his former employer).
Nakada has been tapped to oversee The North Face's latest collaboration with Taiwanese retailer INVINCIBLE, yielding an appreciably understated line of technical gear that's a little DAIWA PIER39, a little more technical, and a lot The North Face.
DAIWA PIER39, in case you haven't been following along, is currently responsible for some of the most popular technical gear in Japan. Its seasonal collections sell out nearly as quickly as they drop at domestic boutique and the Japanese label is slowly expanding its oeuvre internationally.
Like The North Face Purple Label, the Japan-only TNF line overseen by nanamica's Eiichiro Homma, DAIWA PIER39 filters retro aesthetics through contemporary tech. The end result is beautifully baggy silhouettes informed by old-school ease and new-school functionality, both stylish and hard-wearing.
Perhaps Nakada isn't the singular face of Japanese techwear — you might give that nod to F/CE or alk phenix — but as far as marketable technical clothing, he's tough to top.
Indeed, Nakada's knack for casual fisherman cool has inspired a pretty approachable range of gear for The North Face and INVINCIBLE's Fall/Winter 2022 collab, currently available for raffle on INVINCIBLE's website. Like that excellent Kazuki Kuraishi team-up from a few years ago, this line updates classic TNF items with nifty detailing.
There's a plethora of pockets for one, with puffers, field jackets, mountain parkas, and even some sweaters laden with zippered, buttoned, and hidden stash compartments. That doesn't even touch on the multipurpose overalls and cargo pants. Pockets aplenty!
It's all terribly versatile, executed in monochrome hues, beige, and navy. According to INVINCIBLE, Nakada dug through The North Face's archives to achieve a sort of "time travel" effect, wherein classic mountain gear is updated with recent innovations like DryVent and durable water repellent coating.
Nakada reigned in the silhouettes — nothing here is quite as relaxed as DAIWA PIER39 — but hard to imagine The North Face or INVINCIBLE asking for much more.
Wearable gear that's still pretty darn functional and just stylistically quirky enough to stand apart from in-line TNF: nothing wrong with that.
Shop our favorite products
Fina