'The Toss Up' is Highsnobiety's weekly update on everything NFL and your go-to for top playmakers and tastemakers. Last week, we cover Kirk Cousins' first playoff victory, an overtime thriller in New Orleans, and spotlight D.K. Metcalf's record-breaking game. Off the field, we show off DeAndre Hopkins' stylishly loud pregame fit, as well as how Billy Turner, an offensive lineman for the Packers, is combining fashion and positive energy to create artistic garments with local students.
This edition's First Down and Rookie Spotlight players are Kirk Cousins and D.K. Metcalf. Cousins, the quarterback for Minnesota, led the Vikings to a dramatic overtime win in New Orleans, securing his first playoff win in his career. The veteran quarterback went 19/31, throwing 244 yards 1 TD, sealing the upset over the Saints with a touchdown pass to Kyle Rudolph in overtime. D.K. Metcalf, a rookie wide receiver for the Seattle Seahawks played an important role in the Seahawks victory over the Eagles.
The former Ole Miss Rebel had 7 rec 160 yards 1 TD, as well as catching a 37-yard pass late in the 4th to secure the victory. With the impressive outing, Metcalf became the first rookie in playoff history with 160 receiving yards.
This edition's Fit Report and Cleat Check players are DeAndre Hopkins and Logan Ryan. Hopkins, the Houston Texans' star receiver, was dressed to the nines prior to his matchup against the Buffalo Bills. The Texan wore a double-breasted camel overcoat with a pair of eccentric pink cheetah-print trousers and Golden Goose sneakers. Logan Ryan, a cornerback for the red-hot Tennessee Titans, wore custom Cactus Jack 1s cleats in a playoff matchup against his former team, the New England Patriots.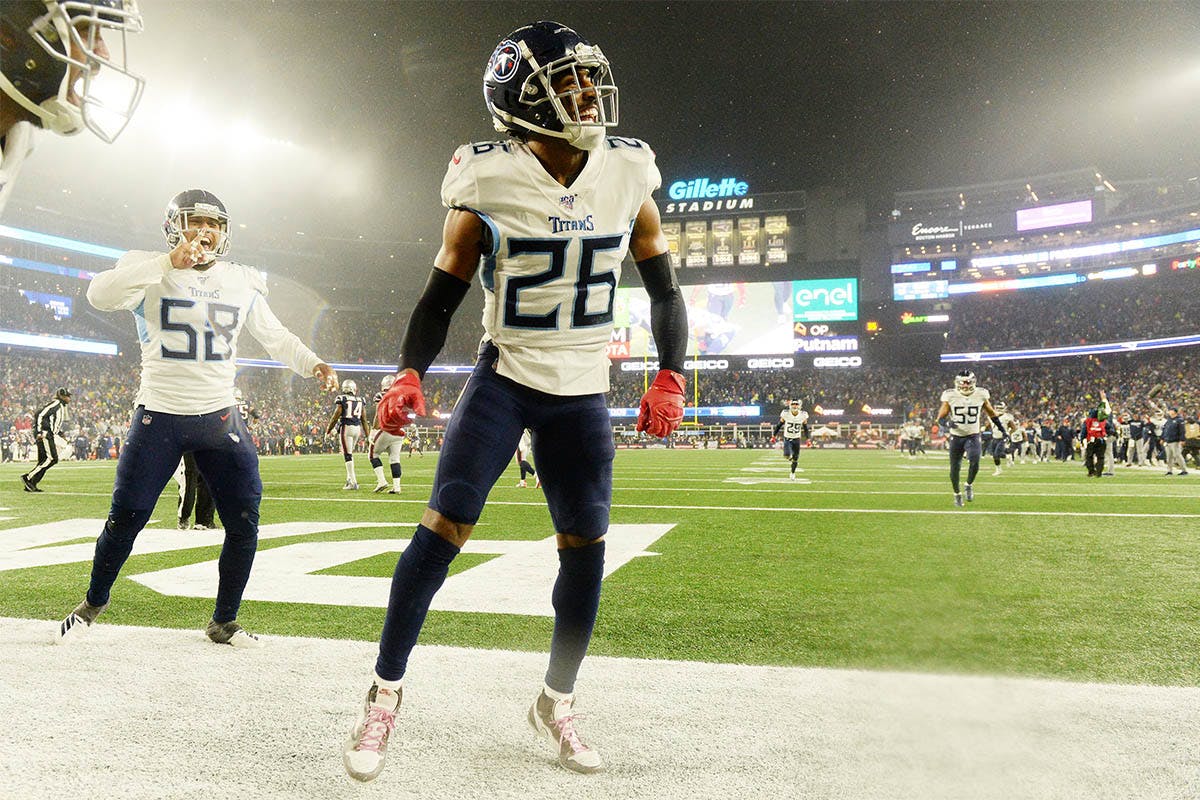 And finally, this edition's Off The Field MVP is Billy Turner. Turner started the Irie Project, a collaboration that includes local students creating original fashion pieces. The project blends Turner's love of fashion and passion for spreading good vibes. Recently, Turner has been seen wearing some of the student-designed garments, as has quarterback Aaron Rodgers, but this past week Packers players and members of the organization were gifted the student-designed garments.
Check out the Toss Up's weekly review for more on the best stories, fits, and players around the league.