'The Toss Up' is Highsnobiety's weekly update on everything NFL and the go-to for top playmakers and tastemakers. The playoffs are coming to a close as the San Francisco 49ers and the Kansas City Chiefs will play in Super Bowl 54 in Miami February 2nd. In this edition of 'The Toss Up,' we highlight Raheem Mostert's monster NFC Championship performance, Travis Kelce and Frank Clark's style on and off the field, how the 49ers helped a 13-year-old boy's dream come true, and more.
This edition's First Down and Top Rookie players are 49ers' Raheem Mostert and Keaundre Greenlaw. Mostert dominated on offense going for 29 carries, 220 yards, and four TDs, which broke a 49ers single-game rushing record and the second-most rushing yards ever in the postseason. On the other side of the ball, Greenlaw helped the 49ers' defense dominate. The rookie linebacker had six tackles: five solo and one assisted, proving this to be a breakout season for the Arkansas alum.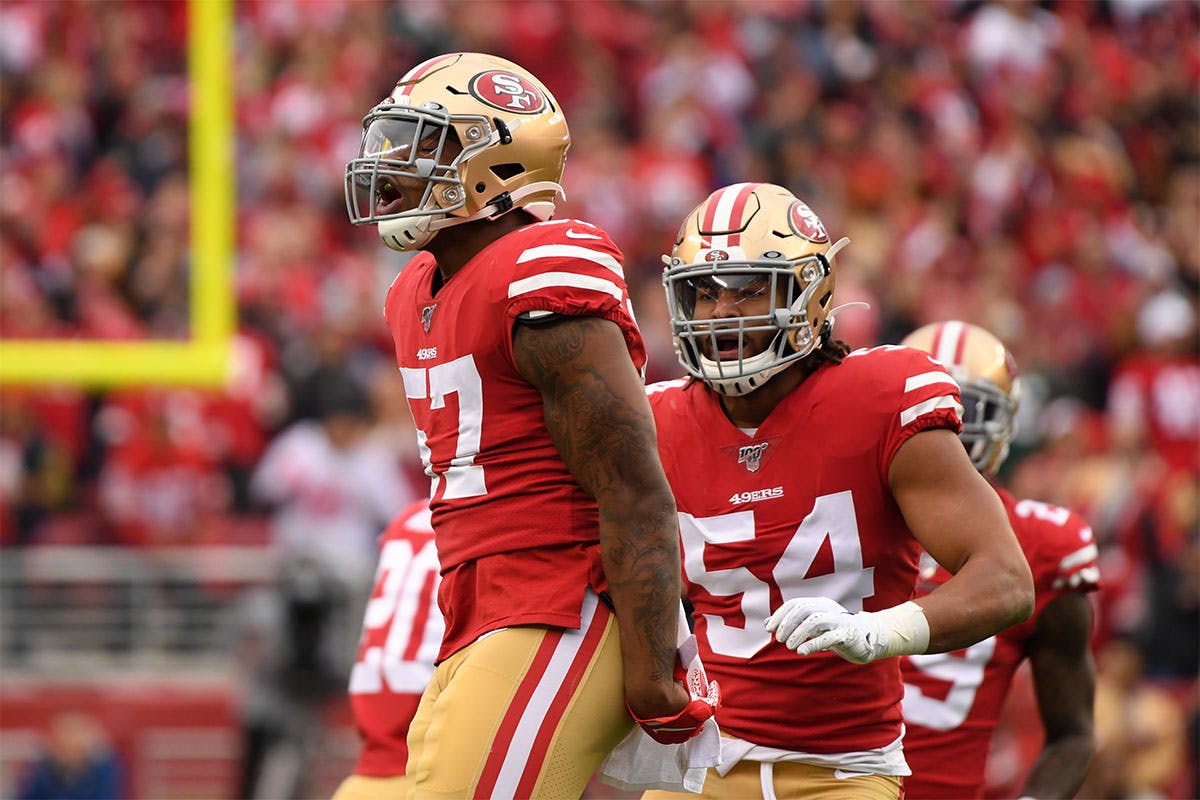 Chiefs players Travis Kelce and Frank Clark are this edition's Fit Report and Cleat Check Players. Kelce sported a long black overcoat with a Cactus Plant Flea Market T-Shirt and matching smiley face beanie. On the field, Clark rocked a pair of custom Nike cleats with Louis Vuitton and animal prints patched all over.
This edition's Off-Field MVP goes to the entire 49ers organization. Before the NFC Championship Game, the 49ers took time out of their practice to meet Boston Schaan, a 49ers fan who traveled from Saskatchewan, Canada, to meet his favorite NFL team. The meeting for Schaan, who lives with cystic fibrosis, was made possible by the Make-A-Wish Foundation.
Check out highlights above on 'The Toss Up' for more on the best stories, outfits, and players around the league.