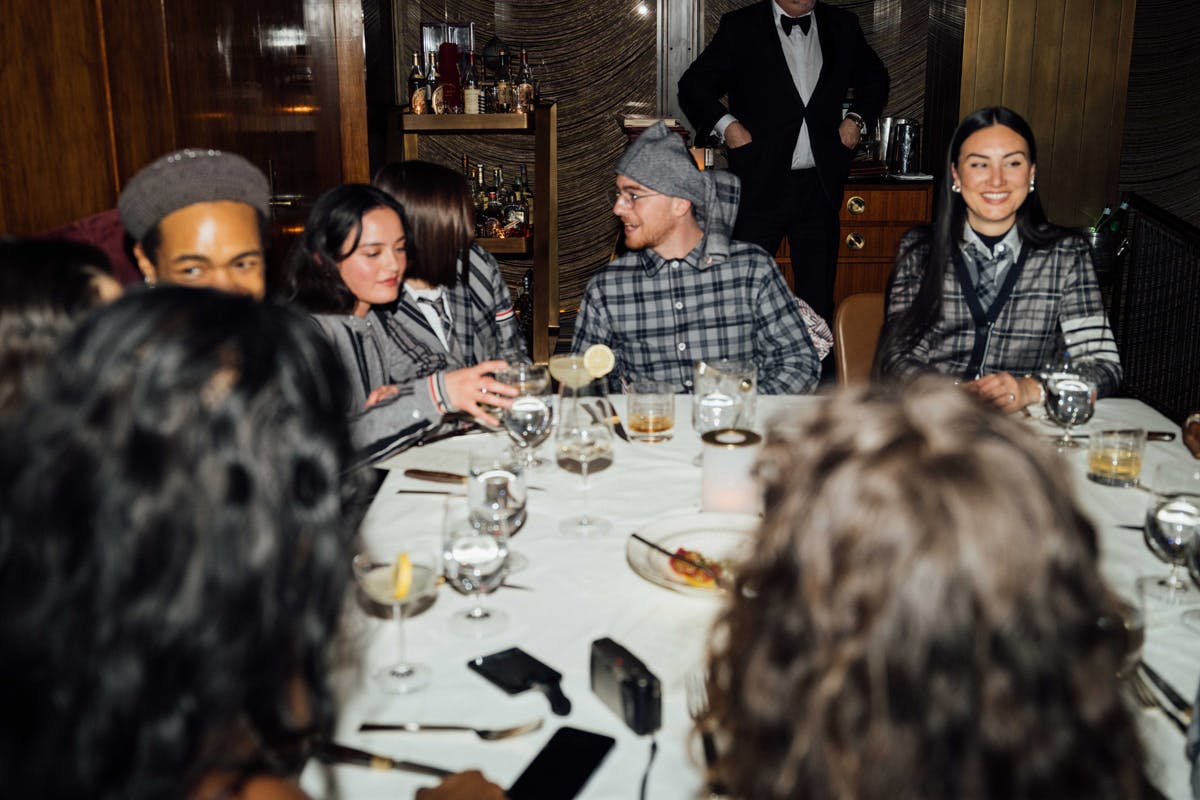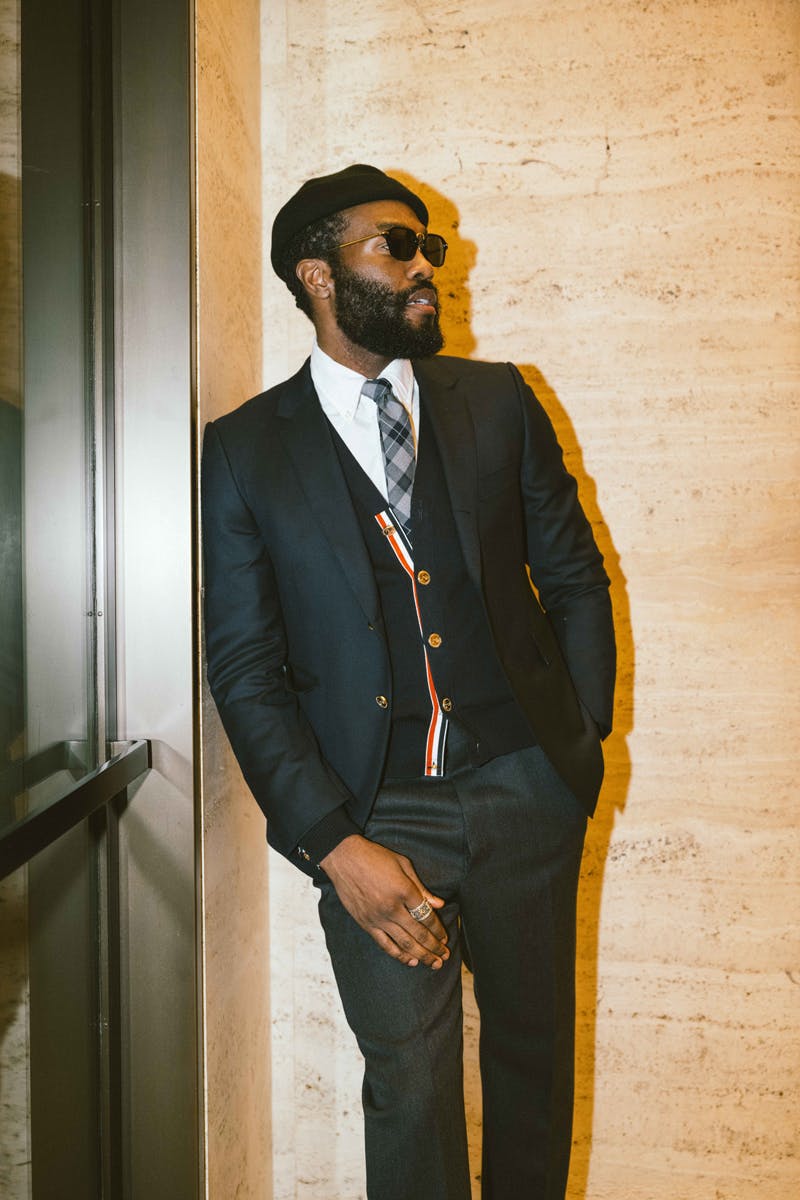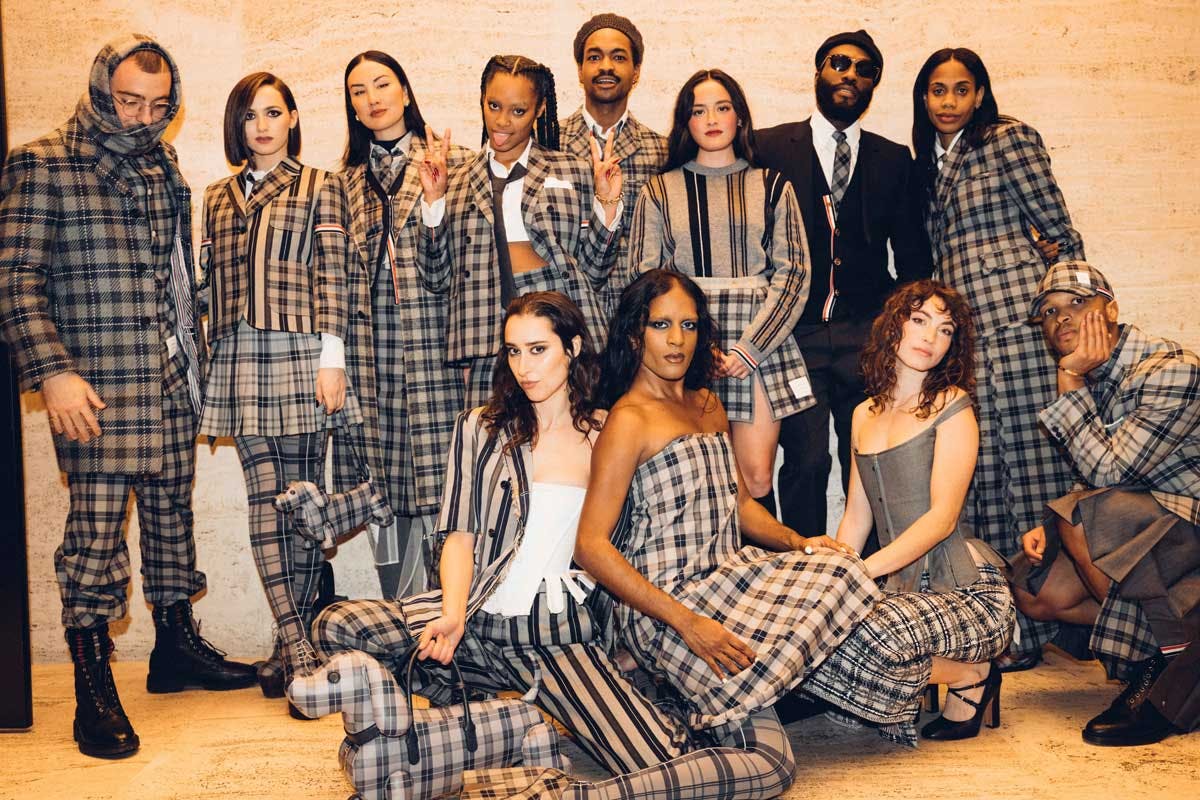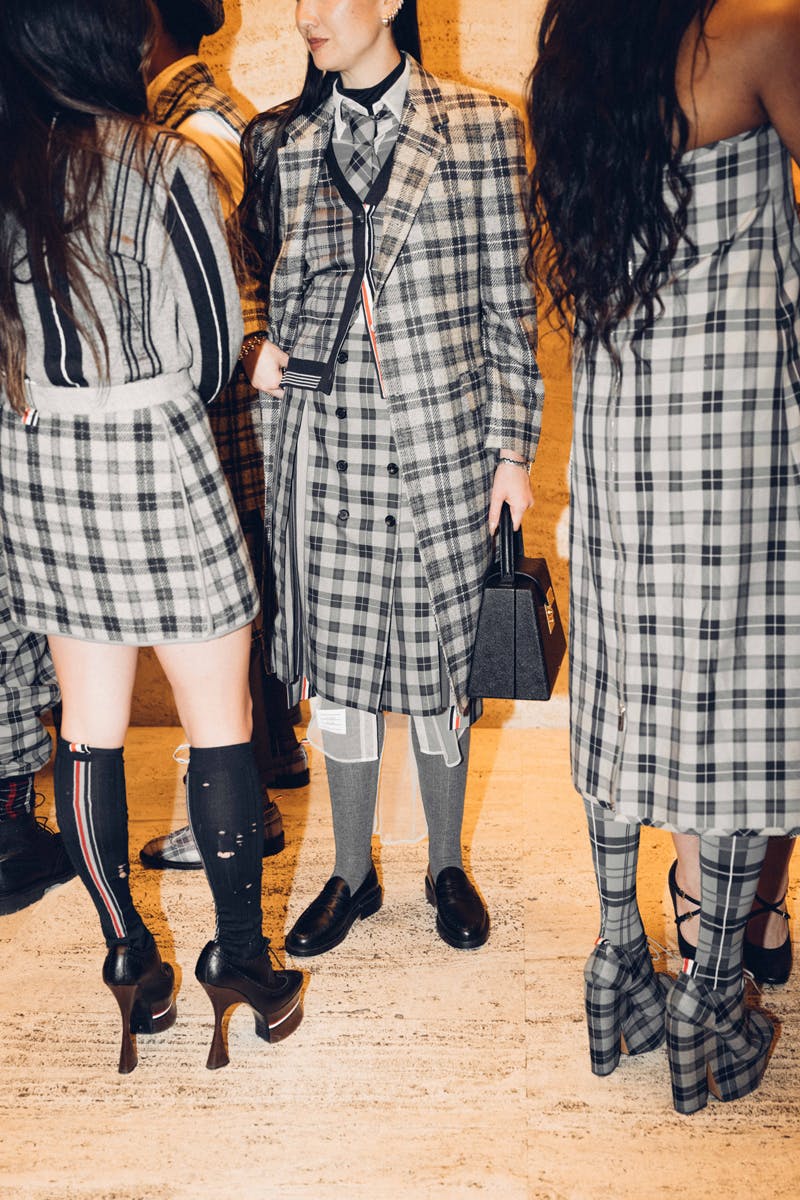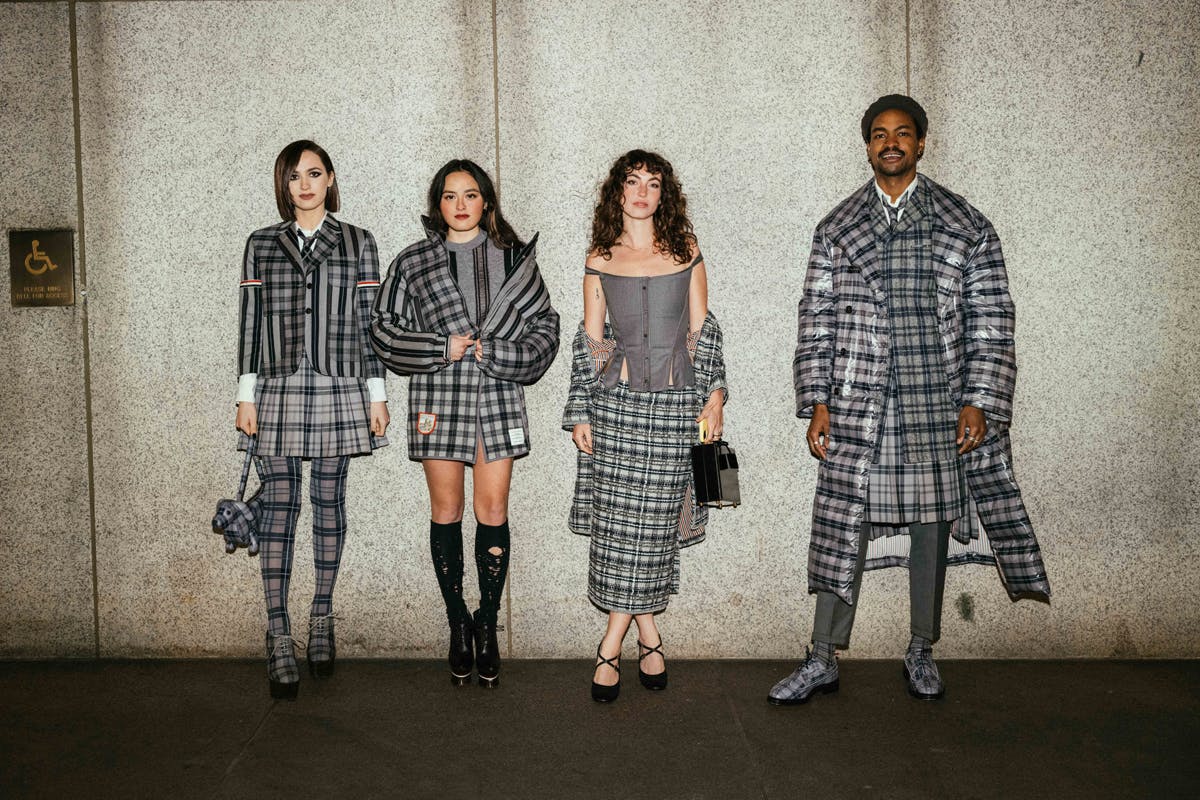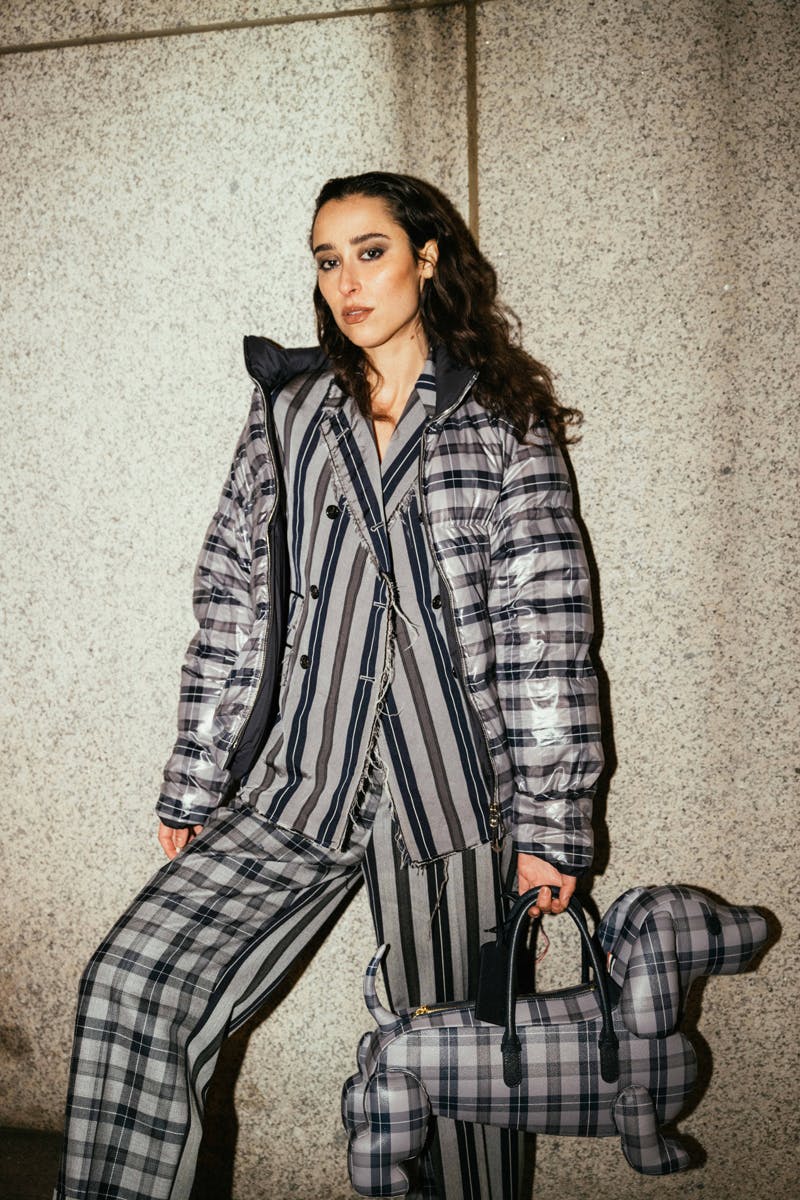 Though he's most famous for deconstructing stuffy Western suiting, Thom Browne's transformative take on traditional Scottish tartan is no less revelatory. It's been a secret throughline from his early days to the present and — as revealed exclusively to Highsnobiety — Browne's proprietary tartan is finally taking center stage in his Fall 2022 collection.
My knowledge of tartan, and really all of Scottish heritage, goes no deeper as Beowulf, cartoons, and culturally conscious designers like Alexander McQueen.
How easy it is to forget that tartan is much more than mere pattern: like the breton shirt, tartan is entrenched in cultural history. In fact, each dizzying woolen plaid tells a tale of Scottish ancestry.
The earliest tartans can be traced to the 17th century, when highland tribes dyed wools with local flora to create marked tartan patterns that distinguished friend from foe, warrior from royal. Locharron of Scotland's tartan finder and the Tartan Registry of Scotland archive hundreds of these ancient tartans, including Browne's unique design.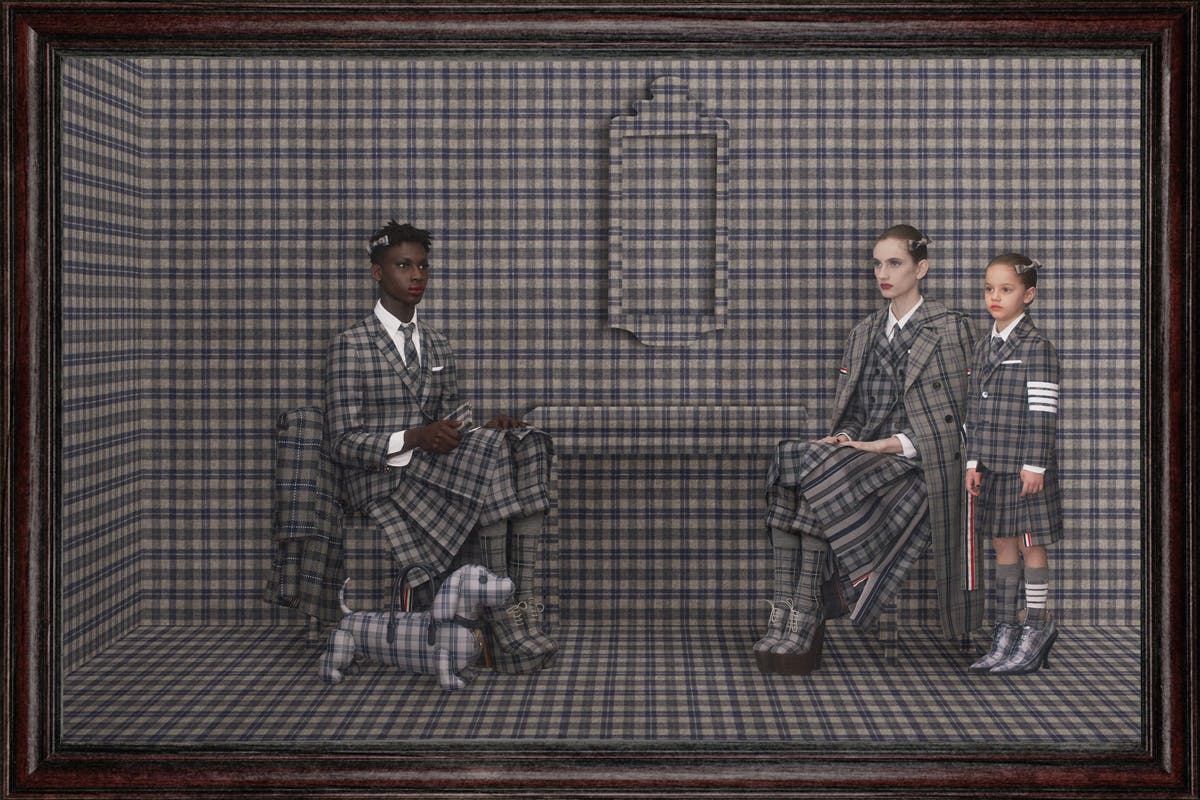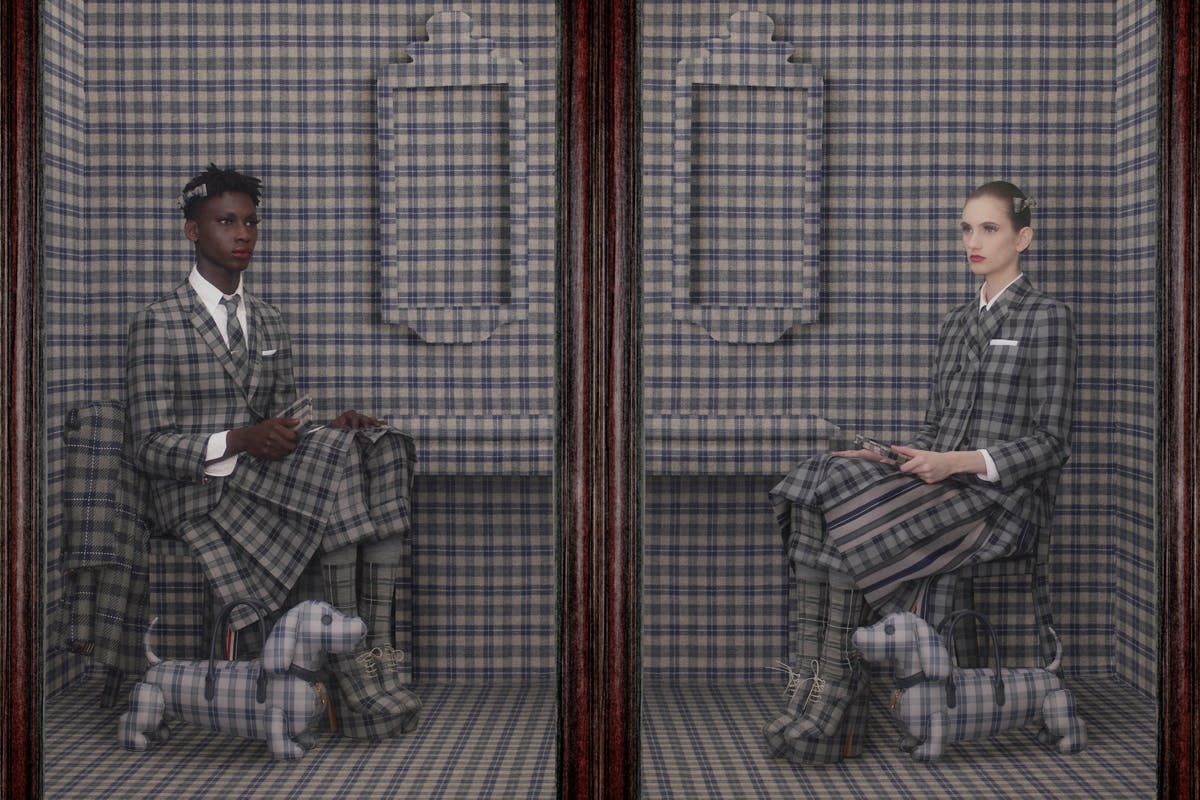 Browne first partnered with Locharron, a longtime partner of punkish fashion labels like Vivienne Westwood and COMME des GARÇONS, shortly after he founded his brand in 2003; by Fall 2006, he created his own style.
Appropriately, Thom Browne's trademark tartan is rendered in tonal grey — his signature shade — and tinged with navy, a far cry from the vivid primary hues of the old school styles.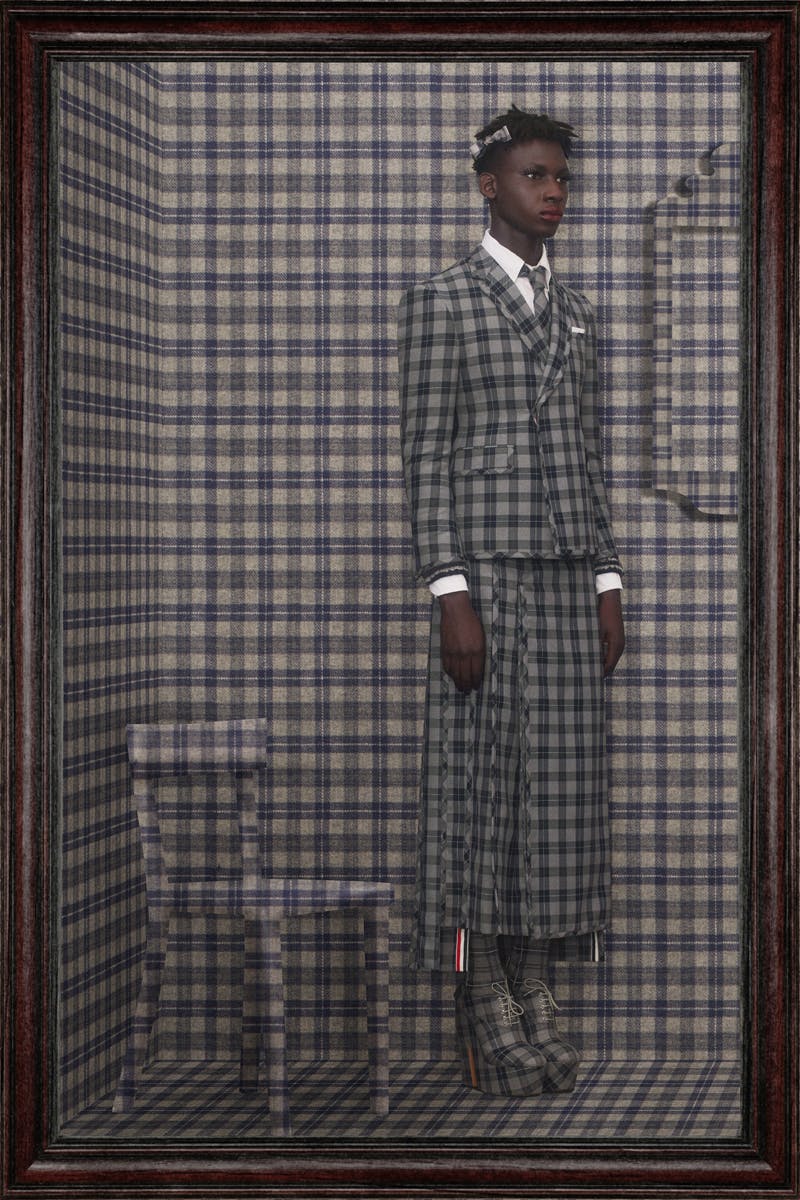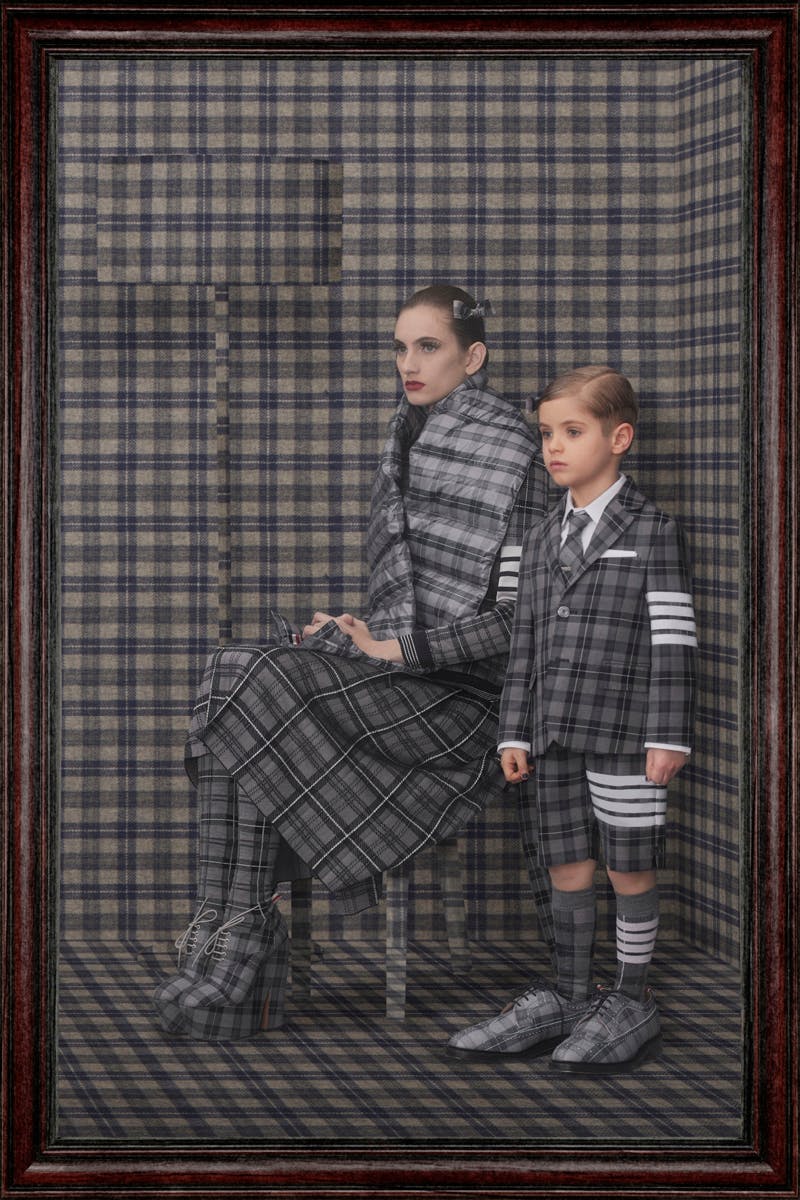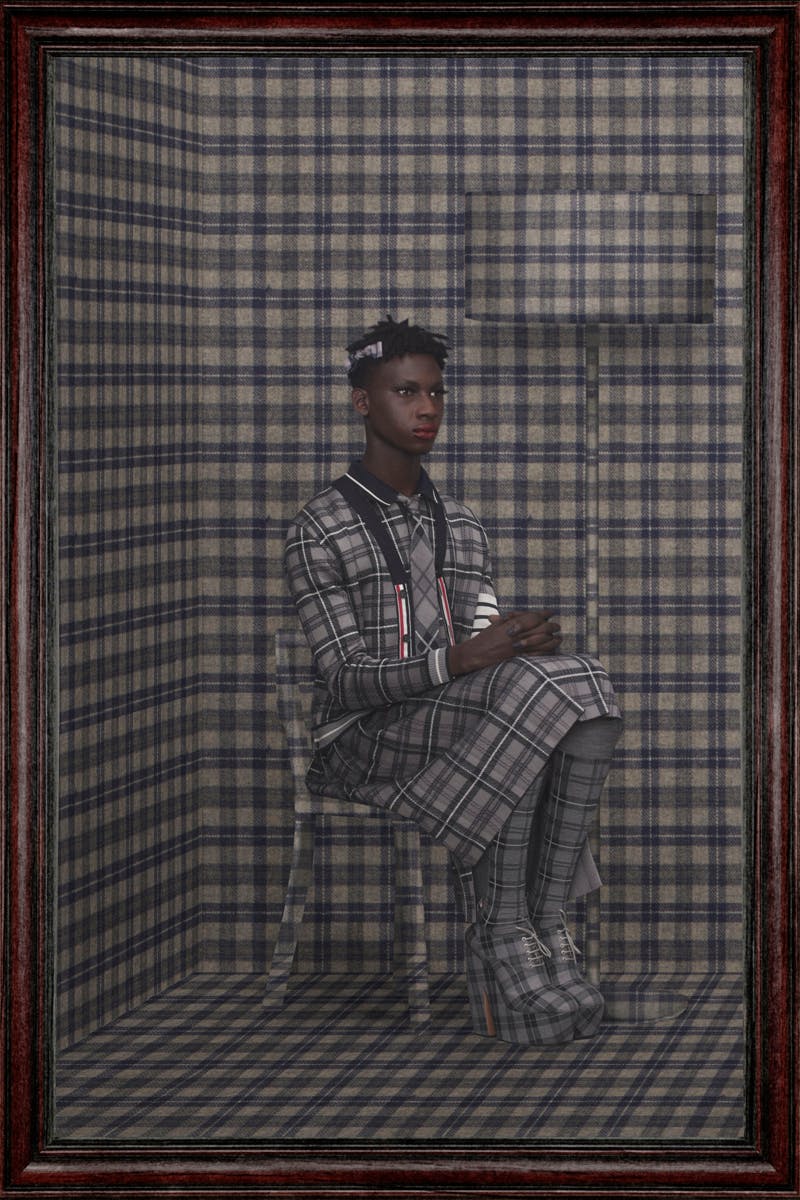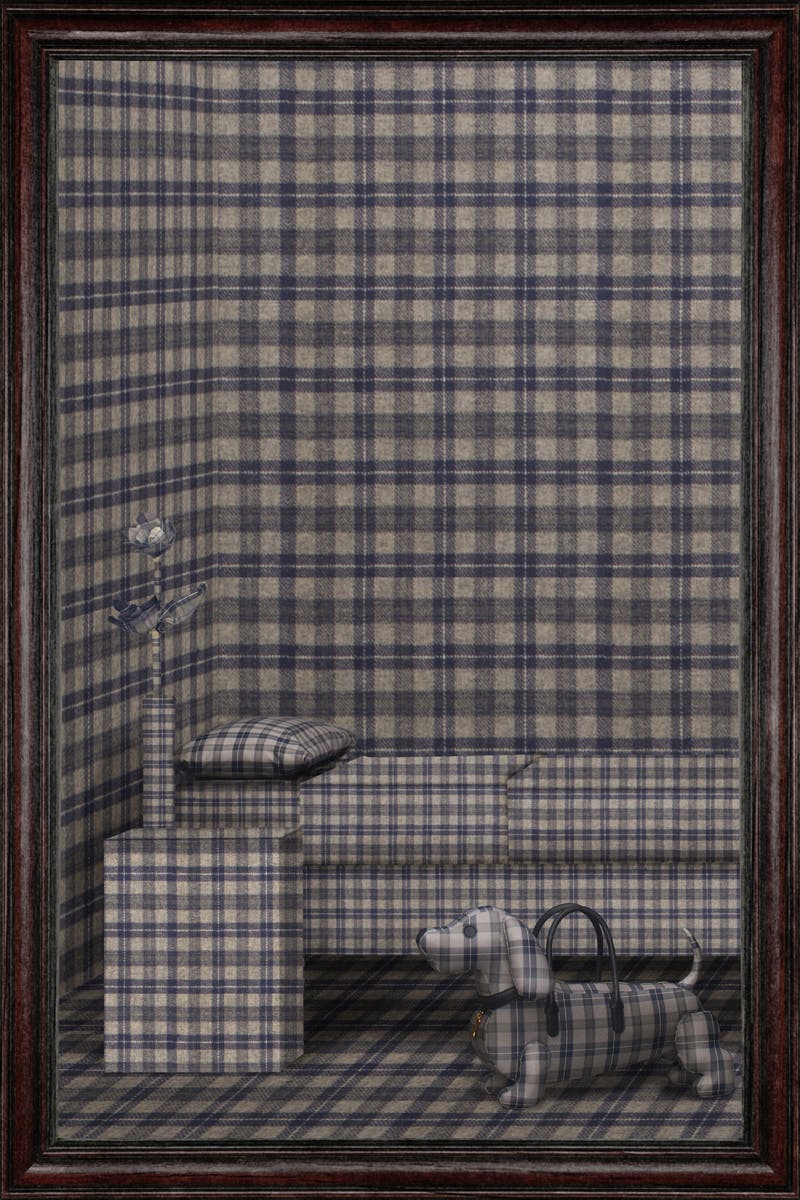 Browne's Fall 2022 collection will place special emphasis on the proprietary pattern when it debuts as part of New York Fashion Week on April 29, Browne's final hometown show before he returns to Paris.
But, first, he's reintroducing it through both an invite-only dinner attended everyone from Angus Cloud to Richie Shazam and a stylized campaign that demonstrates the myriad ways in which he's tinkered with the tartan over the years.
The pattern has been realized in every fabrication from Locharron's classic woven wool to the technical nylon shells of down jackets, equally recognizable atop pillow or pleated skirt.
Sweaters, socks, bows, cardigans, bags shaped like Browne's beloved Hector — they've all carried the tartan motif.
Browne's last NYC presentation, a teaser of the 20th anniversary festivities planned for 2023, will also celebrate some of the other heritage fabrics core to his collection and they'll all be introduced to his childrenswear collection for the first time. Happy birthday, indeed.