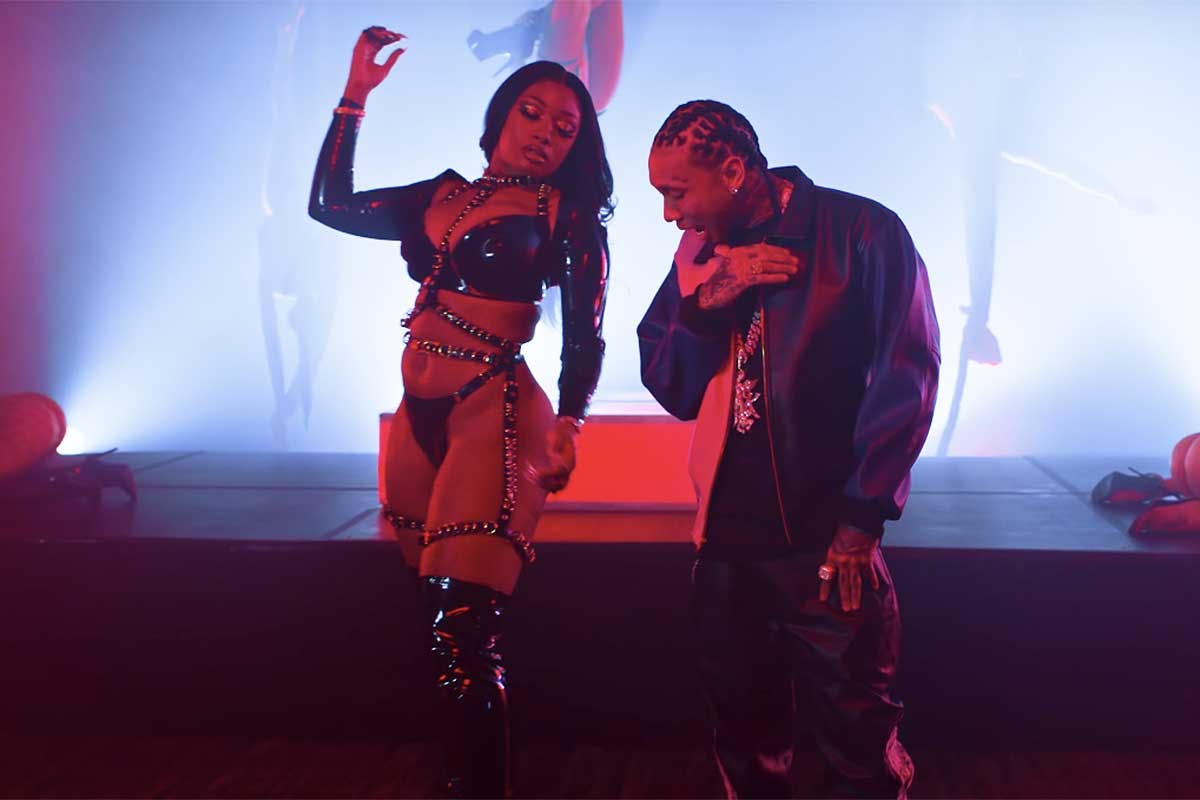 After dropping the track last night, Tyga and Megan Thee Stallion have released the raunchy visuals for "FREAK." And just as the song promises, the video is as freaky as it gets.
Throughout the clip, Tyga is surrounded by strippers and acrobats. Meanwhile, Megan plays the role of a dominatrix, walking her slave on a leash, and rapping on top of him while he's tied up — in a thirsty display that's fit for Fifty Shades of Grey.
Produced by Mustard & Pliznaya, the song samples The Black Eyed Peas' 2005 hit "My Humps." As expected, the song is filled with freaky lines from beginning to end. For example, Megan raps: "I need me a nasty ass nigga that don't care / Broke up with my ex 'cause I had the nigga scared / You ain't eatin' what you here for, baby I'm a nympho / Wanna keep a nigga on rock like a Flintstone."
Watch the NSFW video below.