Just when you thought toe shoes couldn't get any more peculiar, UGG and Victor Wong enter the chat. The shearling shoe brand and Chinese designer unite for a literal take on footwear.
Wong has taken UGG's popular fluffy slides, the Fluff Oh Yeahs, and added silver and gold toe-shaped coverings to the vamp of the shoe. The budding designer also offers optional decals that can be applied to the shoe's faux nails, taking the style up a notch.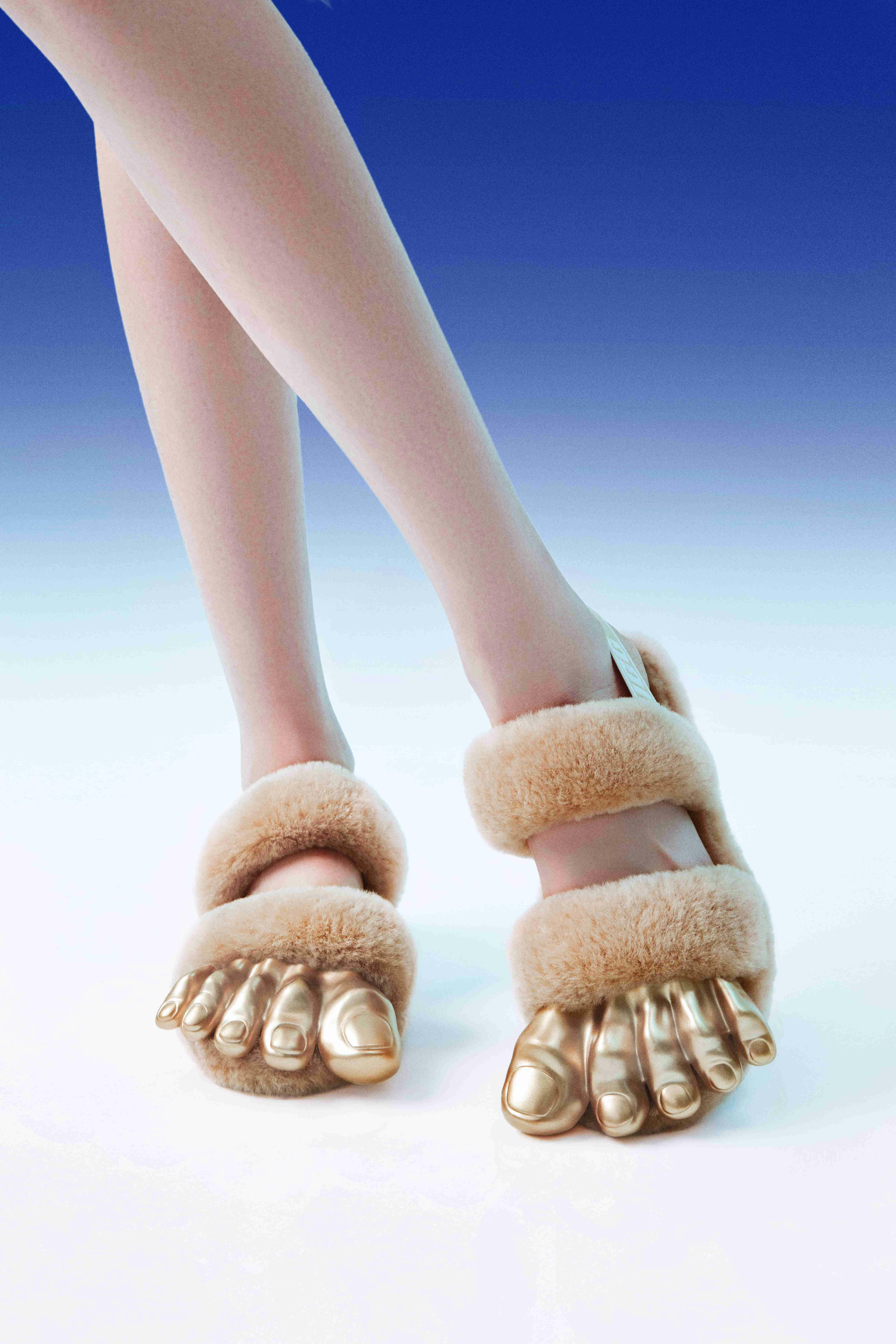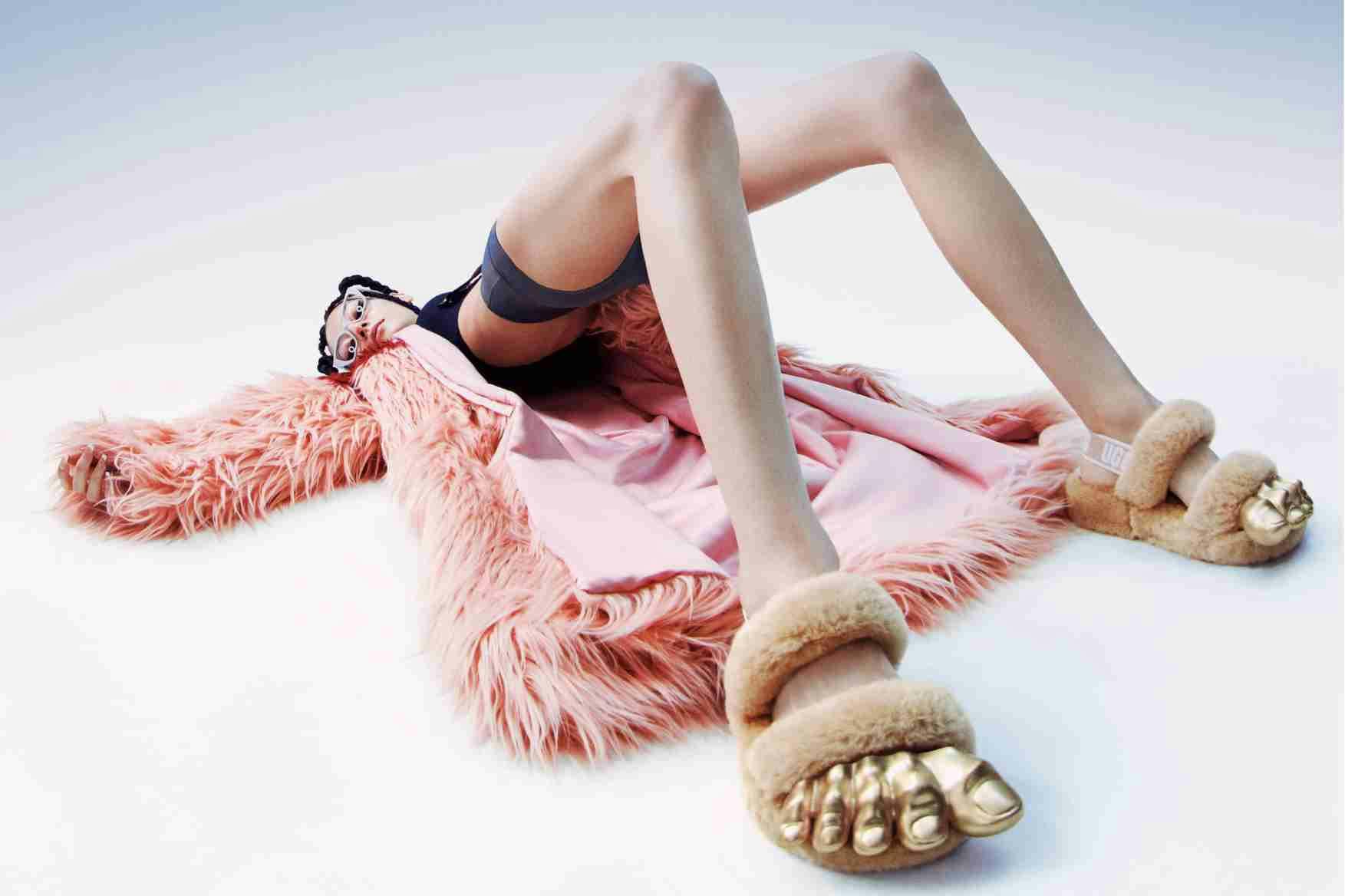 The creation is part of UGG's Rising Voices Project, which Wong was invited to participate in after winning the Creative Impact Award at last year's Yu Prize honoring emerging Chinese fashion designers.
With UGG, Wong expands his résumé. His design draws inspiration from a Stephen Bayely quote reading, "The beautiful and the ugly are not opposites, but aspects of the same thing." It's safe to say that Wong's spin on UGG's Fluff Oh Yeahs toes the line (literally) between beauty and the grotesque. Bizarre and fanciful footwear is clearly in right now (hello, MSCHF) – Wong's rendition of UGG's fluffy slides might just be the latest shoe to go viral.
Whether you find them avant-garde, off-putting, or reminiscent of another gold-inclined designer, one thing is for sure: They stand out. As the saying goes, if you like it, I love it. But seriously!