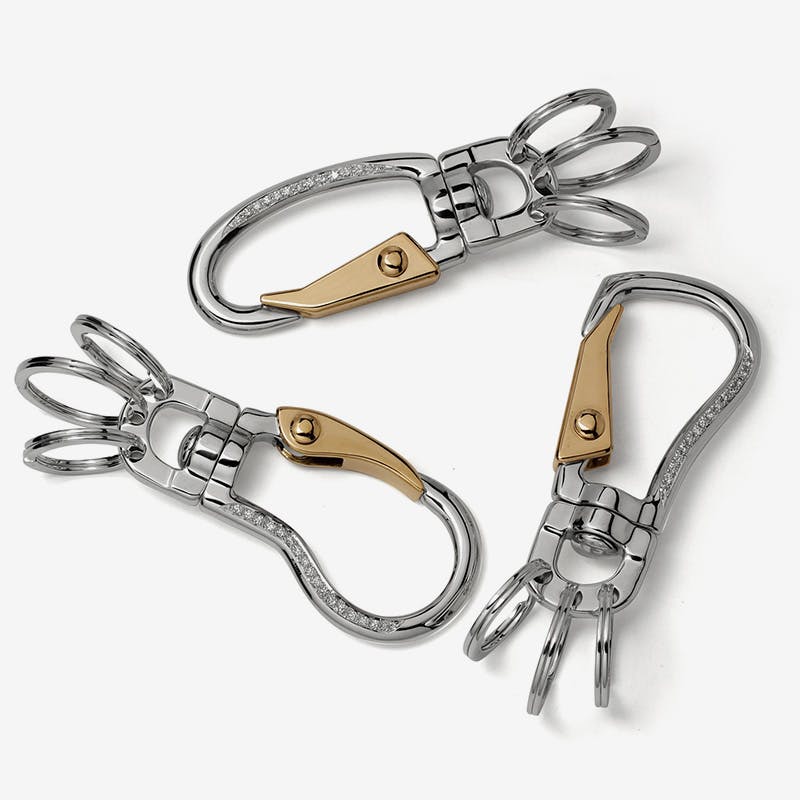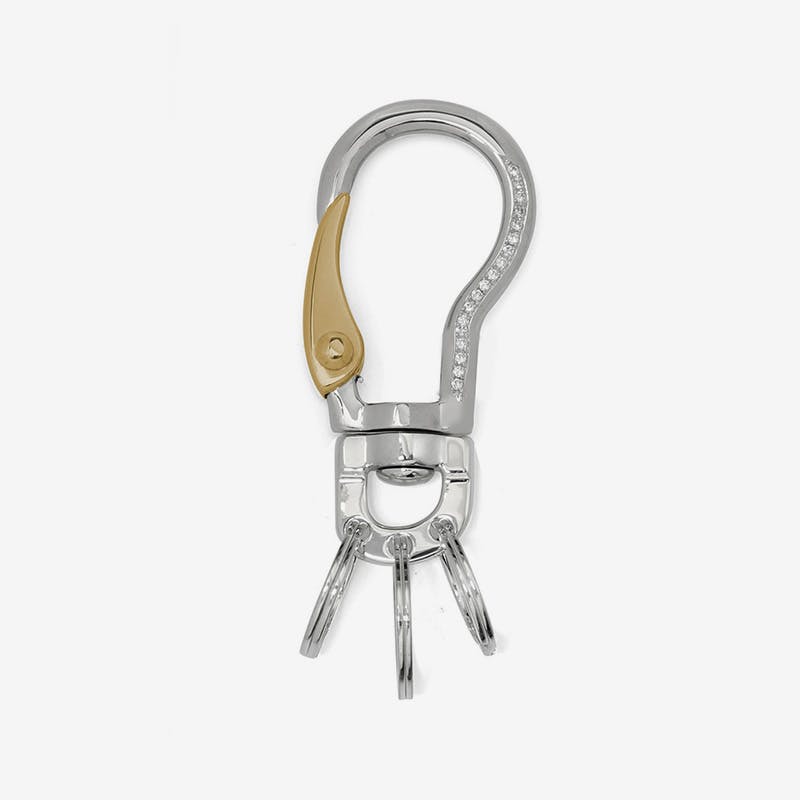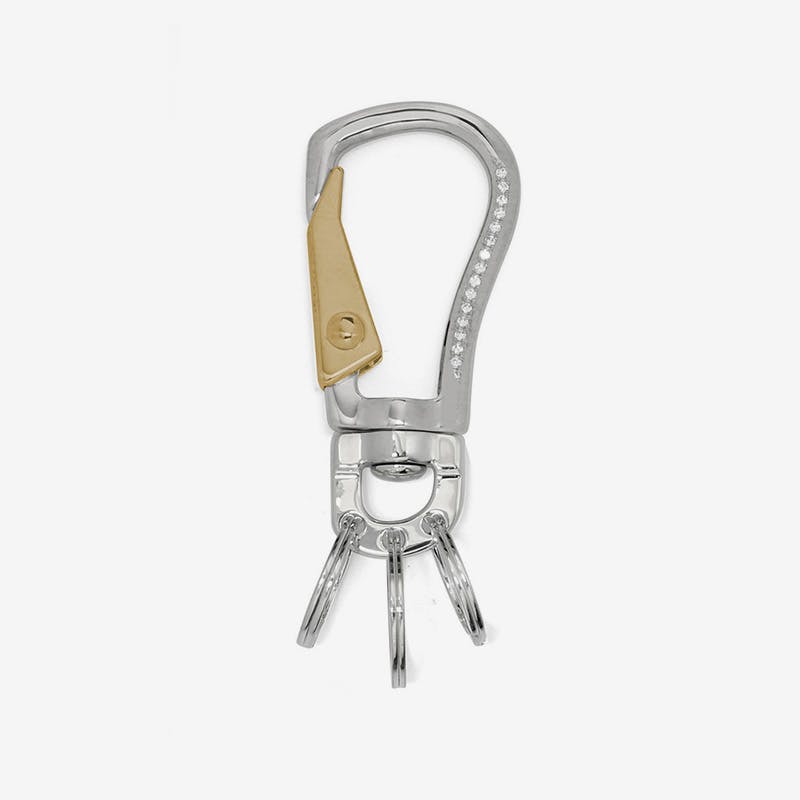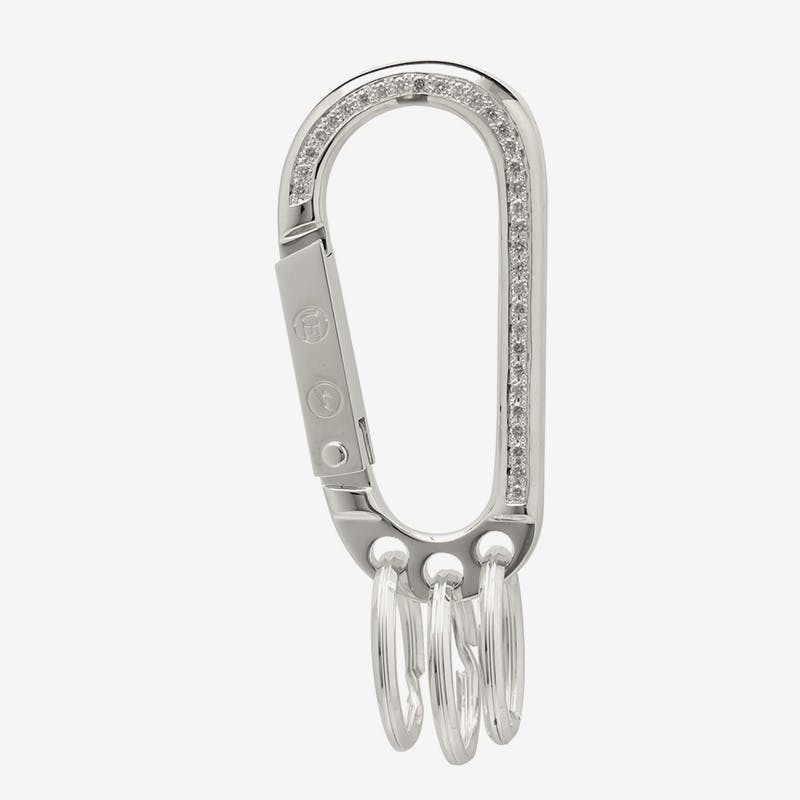 Following a previous collaboration, uniform experiment and Japanese jewelry company IVXLCDM are back together to release another selection of luxe carabiners. The two brands will soon be launching the accessory in 18-karat gold editions.
uniform experiment and IVXLCDM offer the carabiners in gold and silver colorways, with diamonds running along the edges. The accessories then feature three key rings and are marked with engraved branding.
According to Mastered, the collaborative 18-karat carabiners are scheduled to release on Saturday, March 16. For reference, uniform experiment and IVXLCDM's previous 18-karat gold carabiners retailed for roughly $18,000.