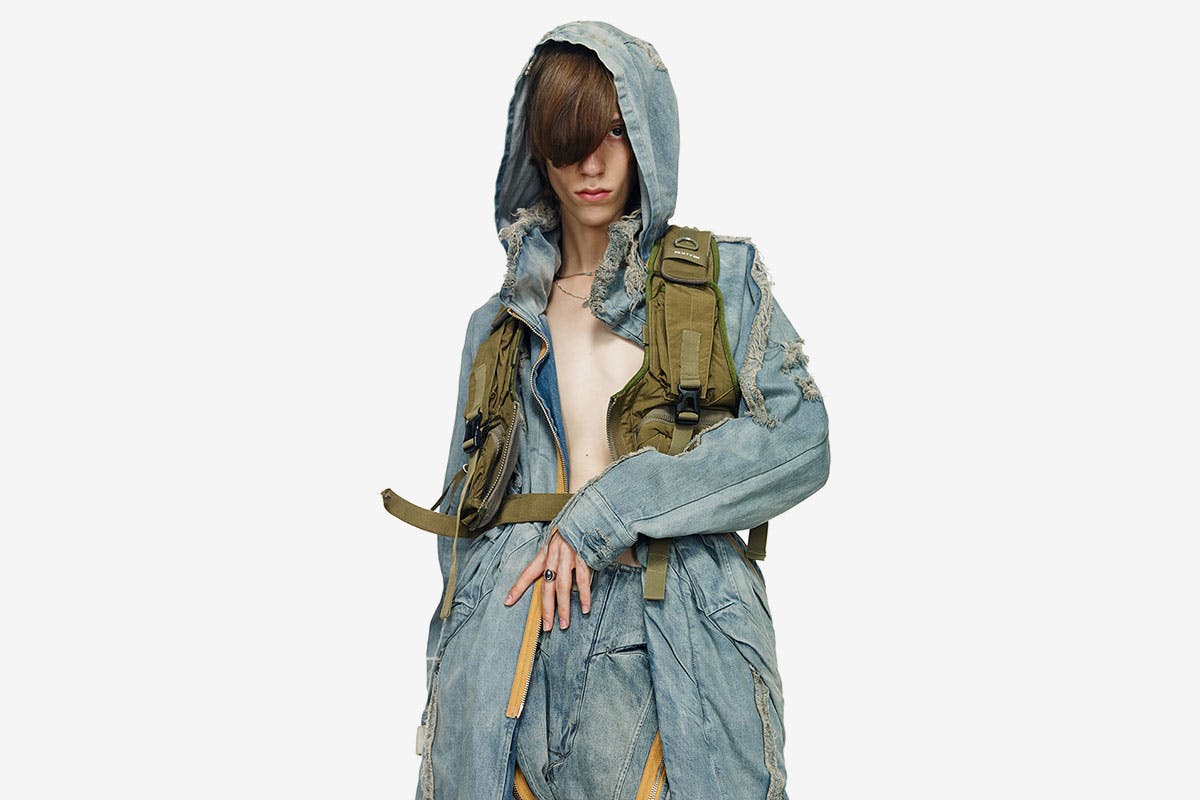 Under the Radar is Highsnobiety's weekly celebration of upcoming talent. Each week, we spotlight an underground brand that's bringing something new to the worlds of streetwear and fashion. 
HAMCUS is a Chinese brand designing elevated, military-inspired pieces, with futuristic tech-wear elements woven in too. The label began as a manufacturer for high-end fashion labels in Guangzhou, until it developed into its own brand in 2013, which is now based in Hong Kong. The brand operates two distinct lines: PRMTVSM, and, new for FW18, PMU (Prime Military Units).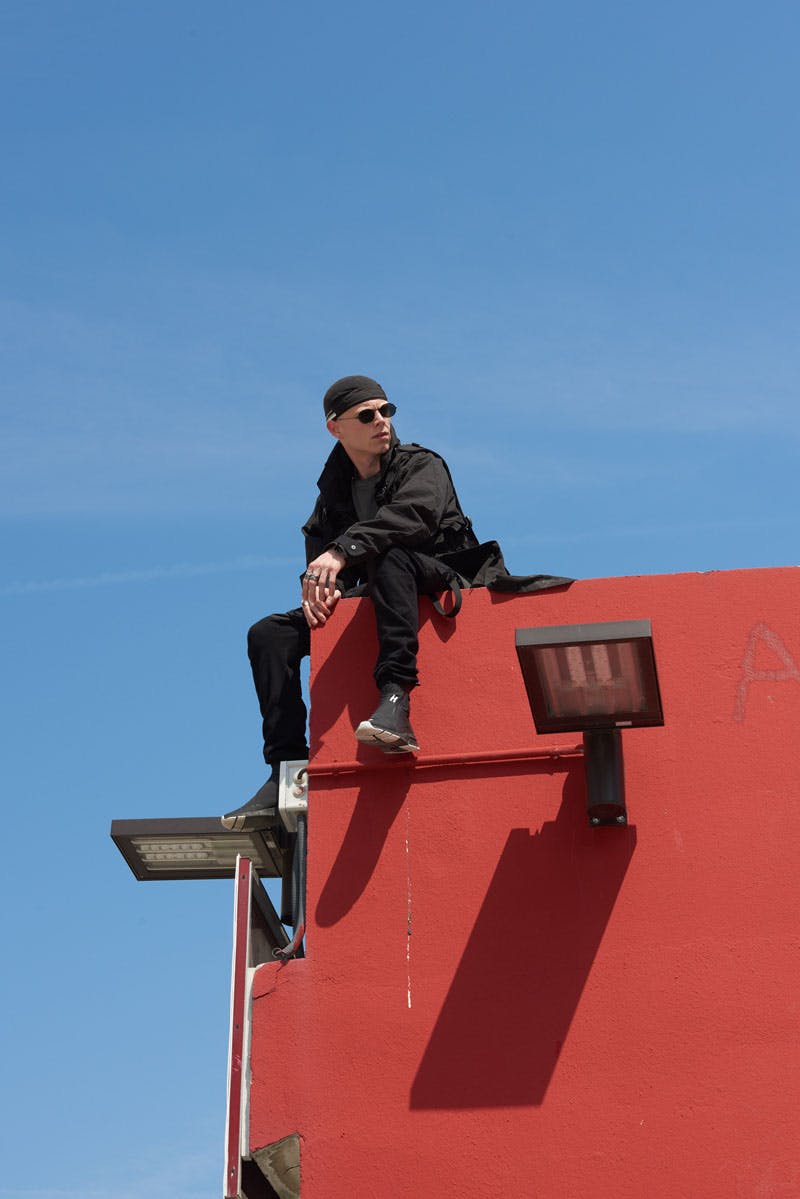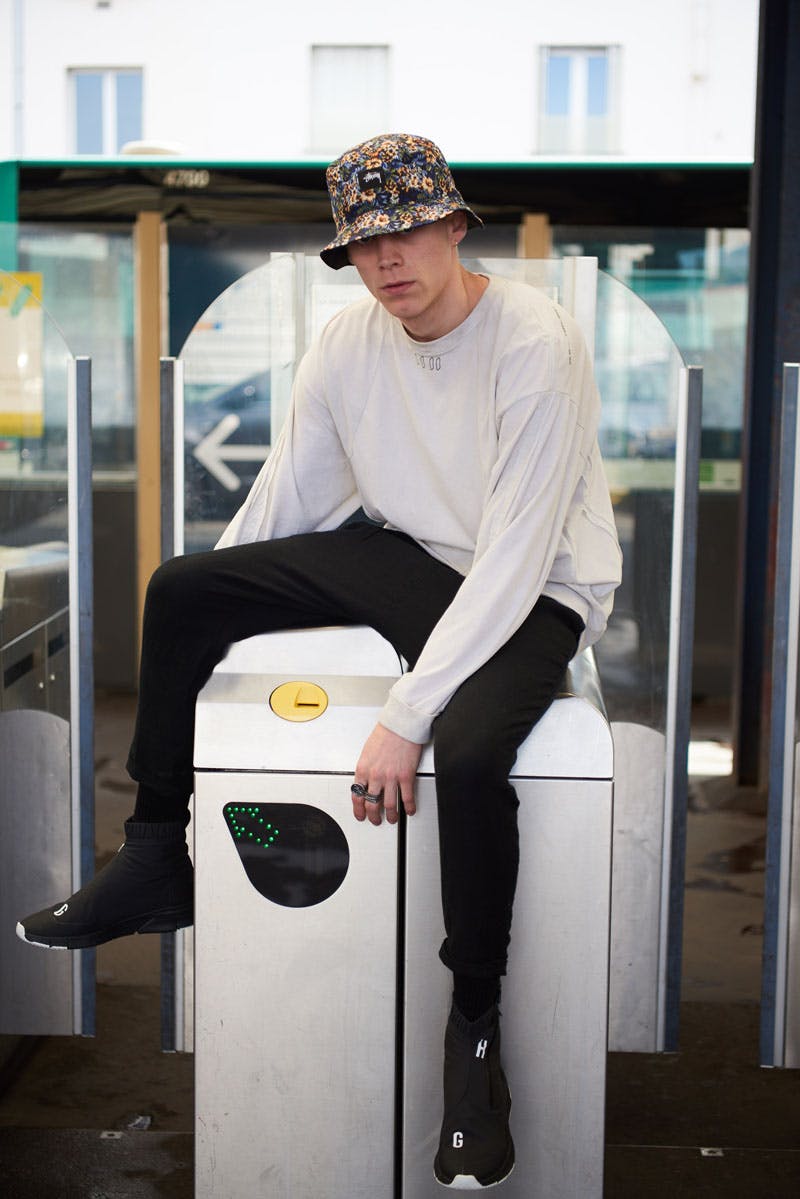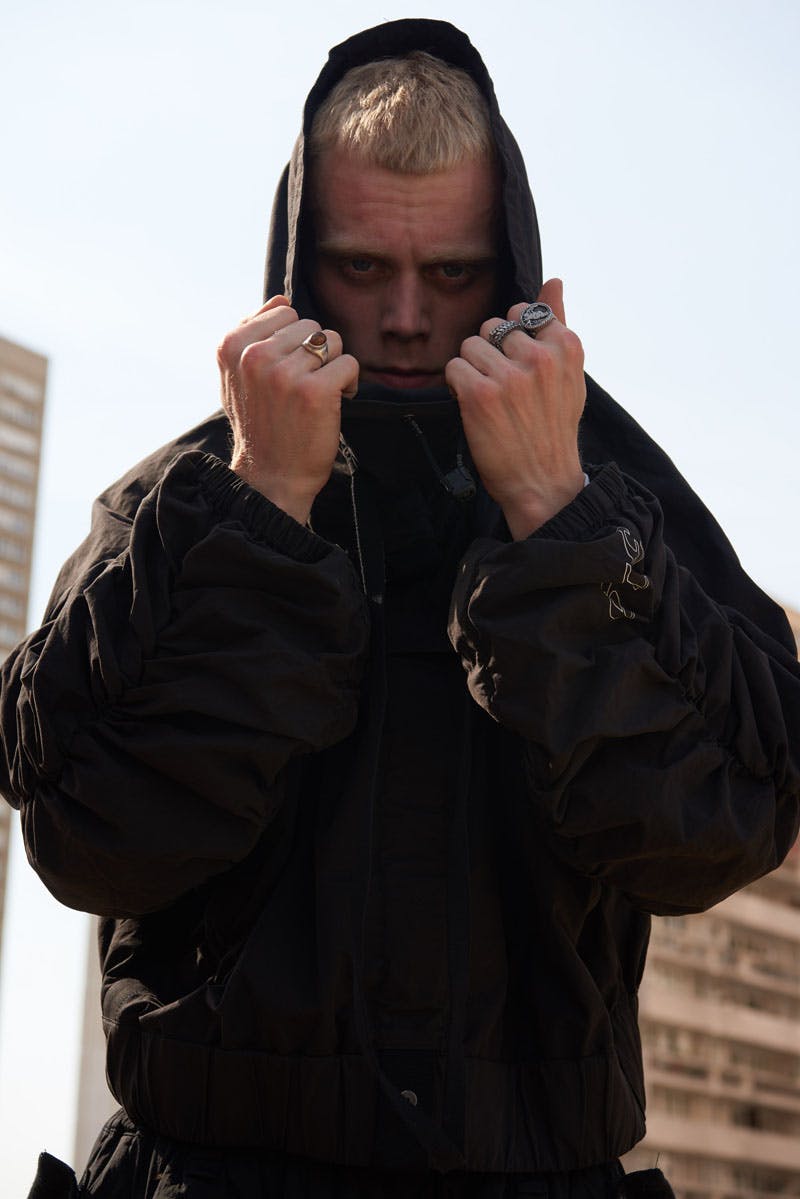 HAMCUS's products – transitional pieces, padded outerwear, denim coats, chest rigs and utility-like accessories – stand out with their covert details and precise, geometric construction, which contrasts against their heavily distressed fabrics. The brand uses a militia-inspired palette of gray, black, and green, as you would expect, but with flashes of rusty yellow, mottled moss-dyes, and all-white pieces, too.
Tuff Leung, who heads HAMCUS's design and manufacturing in Guangzhou, points to "science fiction movies and related creations, industrial conceptual design, technology and the exploration of the unknown" as key influences.
If it looks like the label's clothes are designed for life from another kind of reality, that's because they kind of are — the pieces below, which conjure up visuals from Blade Runner 2049 and other dystopian futures, are designed within a conceptual framework for a fictional universe called "PRIMUS."
"We thought that if it was just another clothing line limited to a certain style, we would surely lose our creativity because of the inherent, rapid consumption, and seasonal renewal of commercial fashion", says Leung. PRIMUS exists as a core concept for the brand, and each season the label designs a uniform for the various fictional races that live there.
For FW18, HAMCUS introduced the "dis-integration" jacket, a 100% cotton piece with parachute-like straps in the back and a concealed hood, which can either be worn long, sleeveless, or as a cropped multi-pocket jacket. This theme of metamorphosis is notable throughout most of HAMCUS's products — key pieces are reworked into altered silhouettes, and smaller pieces like shorts feature detachable straps, while jackets sport arm openings for increased ventilation.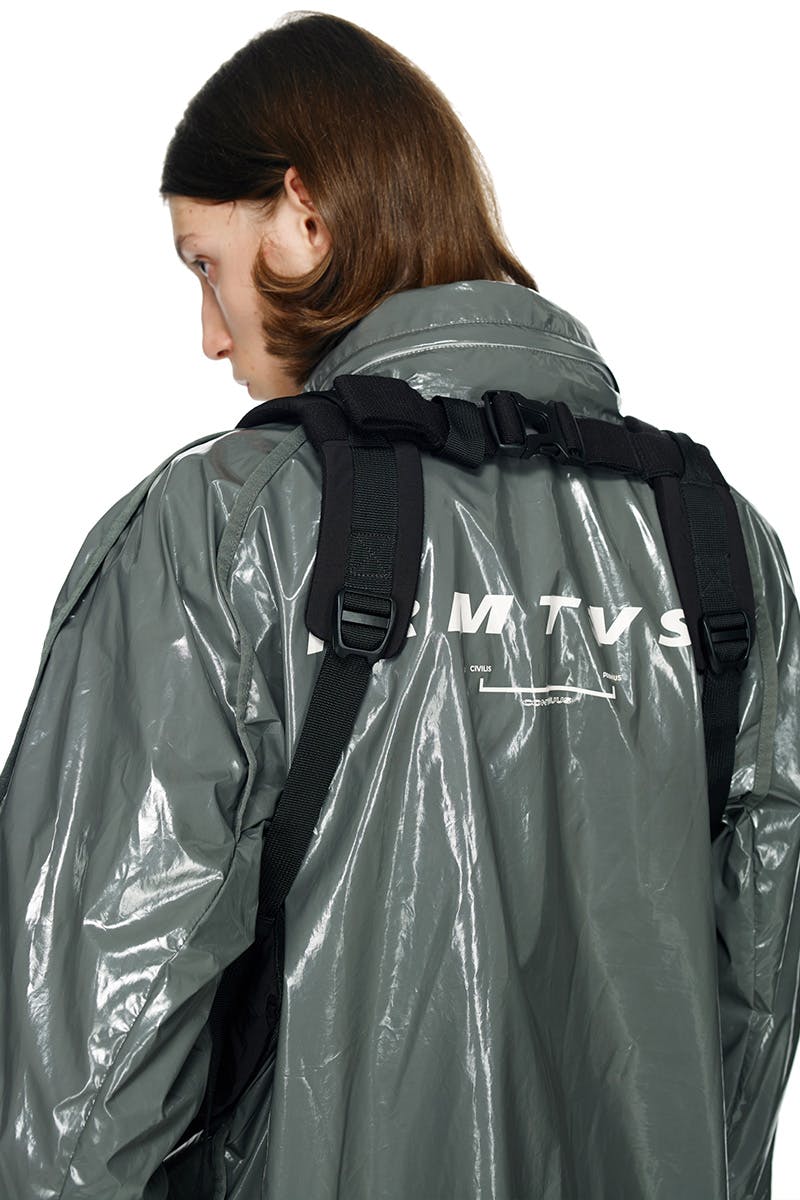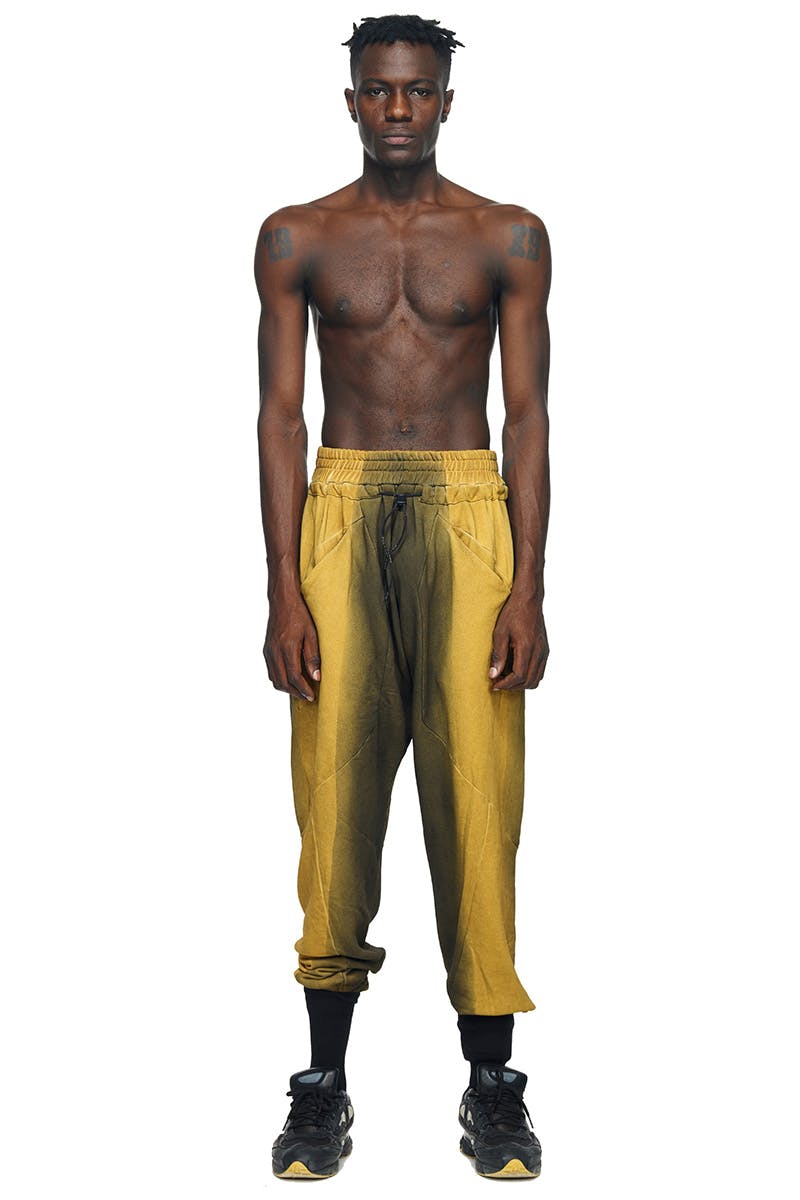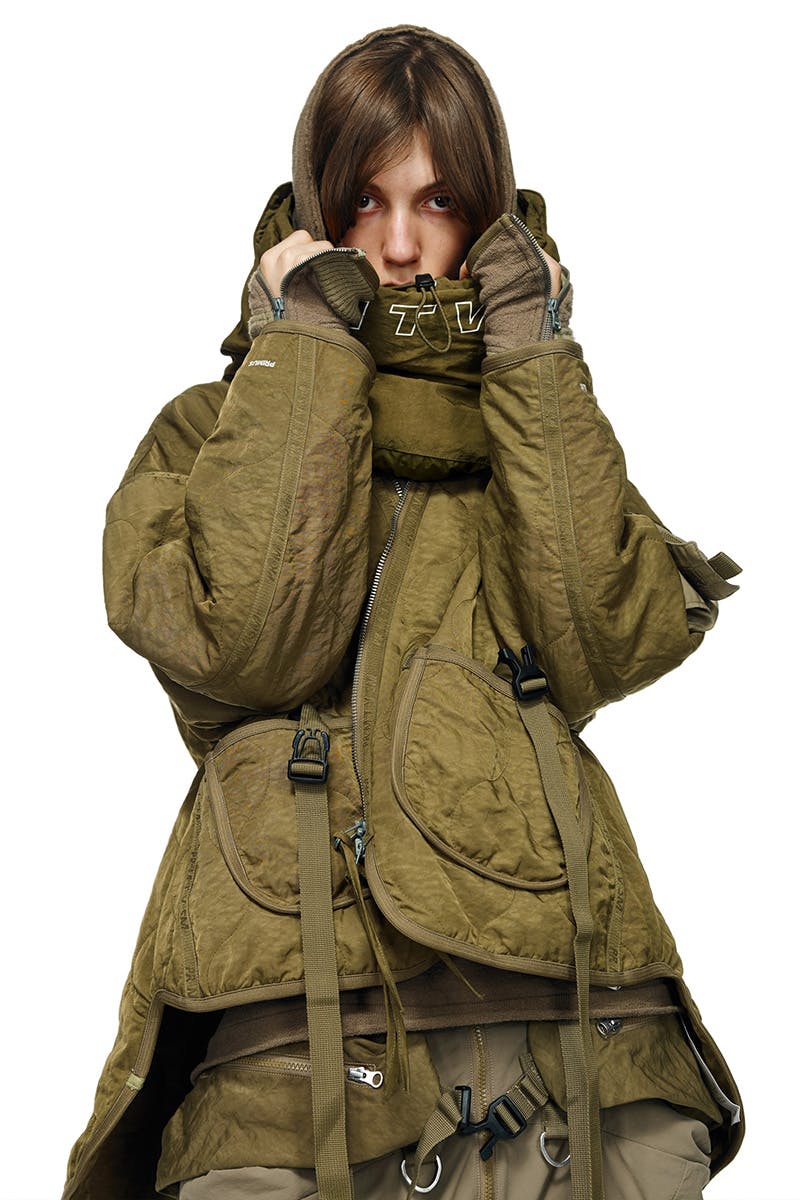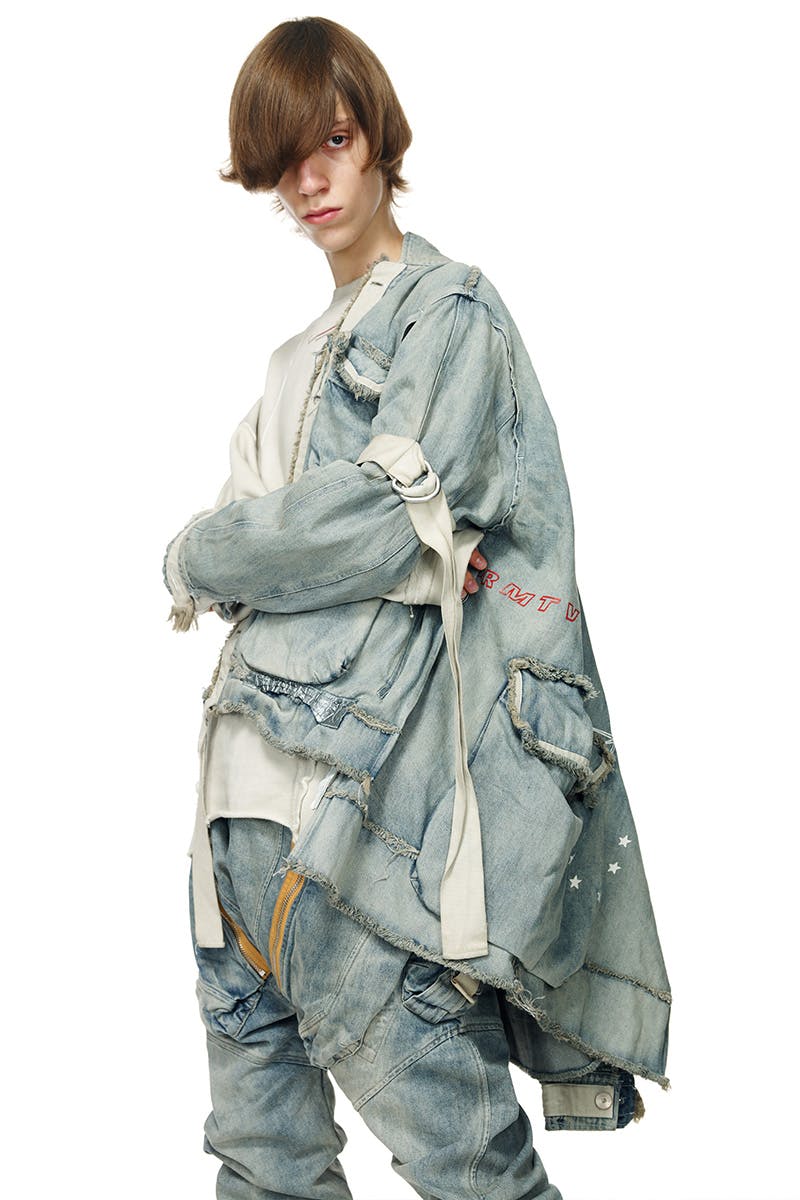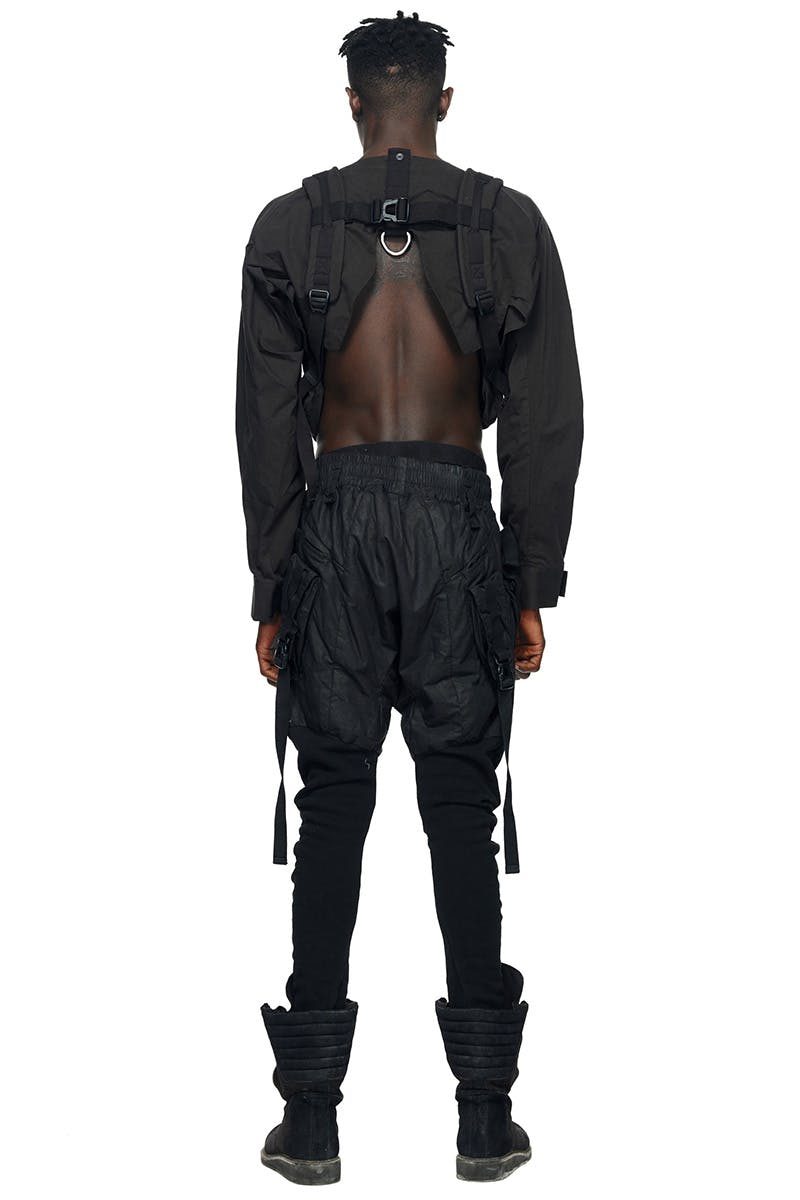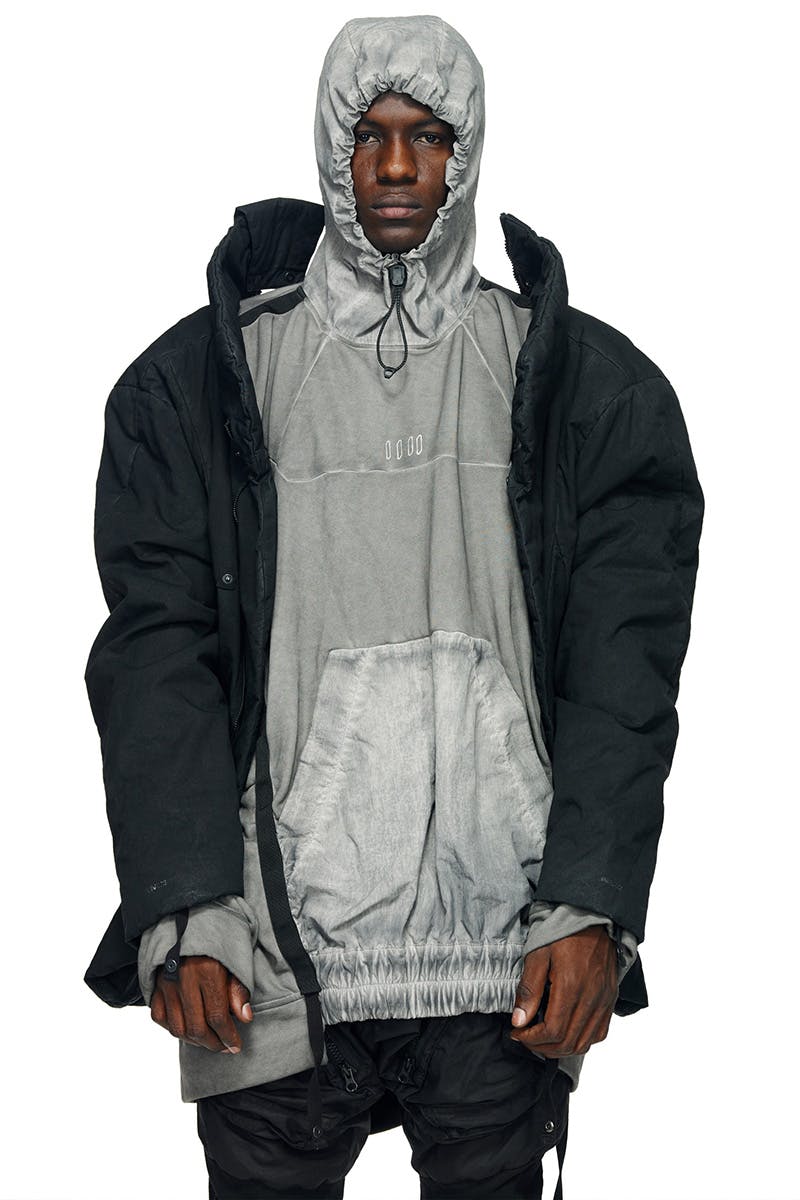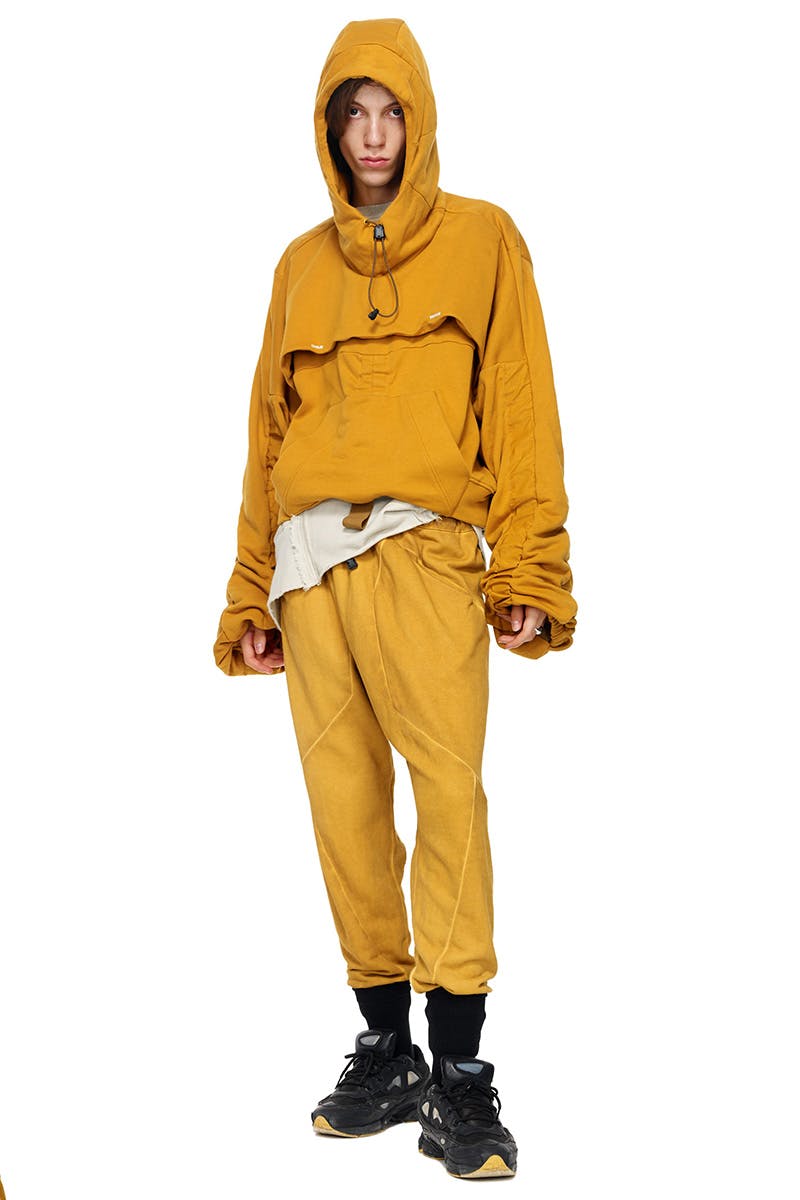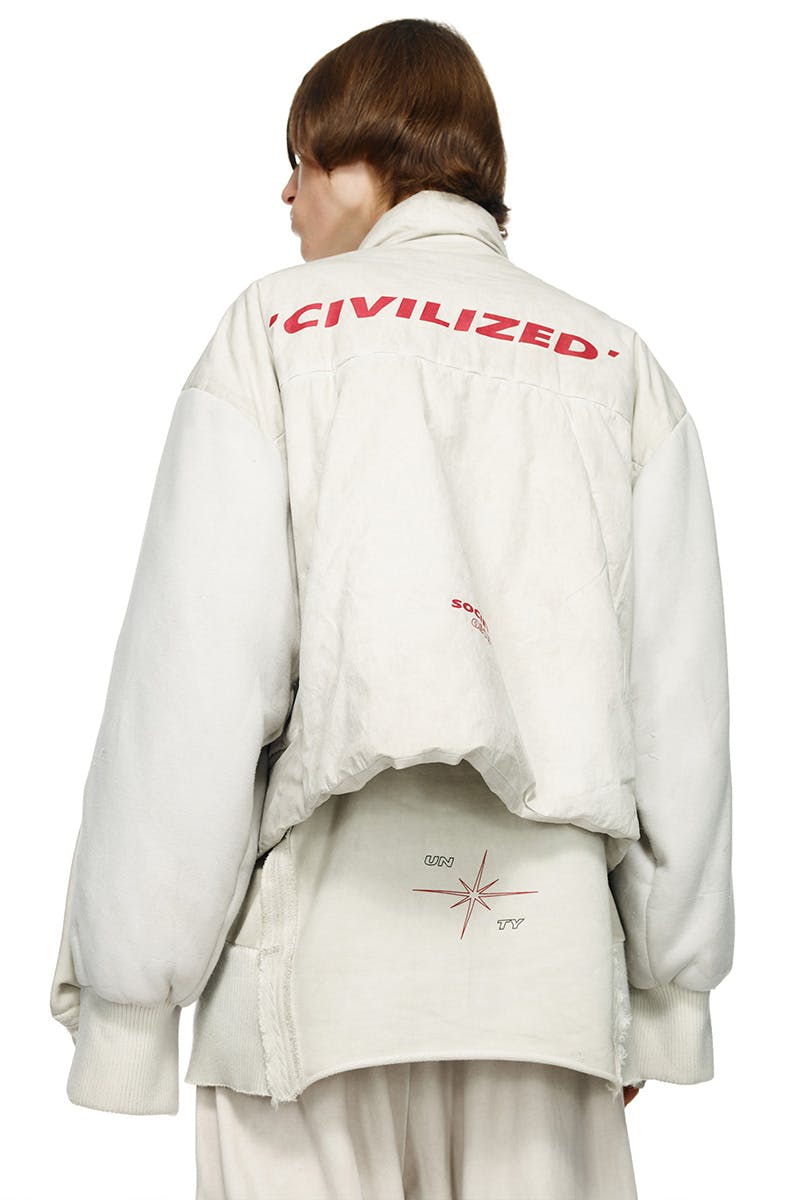 A key piece for the brand's PRMTVSM sub-line is the FW18 "voyage" denim parka, which has been realized in a distressed light-wash denim with a concealed hood that folds into a stiff standing collar. The piece is finished with a vintage dying process, to "permeate a decadent industrial touch," in Leung's words.
Industrial-style garms are huge at the moment, especially when they're this decadent — just look at the success of Samuel Ross' A-COLD-WALL*. The aesthetic stems from menswear's long-term love affair with workwear and clothes that evoke a sense purpose. HAMCUS's own take on the aesthetic is heavily modified, where design cues from sci-fi's style codes of straps, utility, and adaptability meet the military's deference for more protective elements.
You can shop HAMCUS's FW18 collection now via the brand's online store.