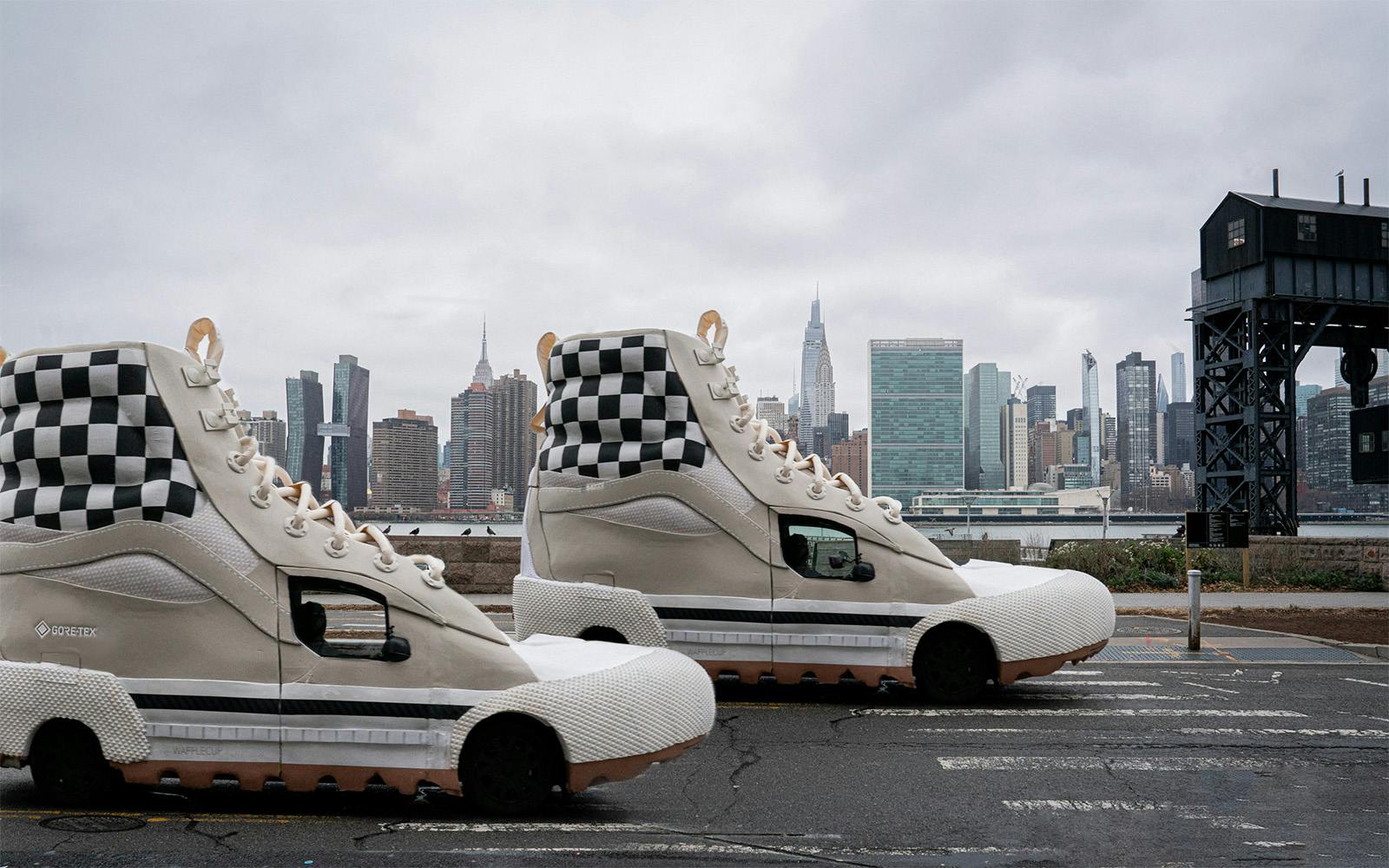 As we forge deeper into wintertime, Vans is ready to unveil its next innovation made to adapt to anything that life throws at you.
Expanding on the versatile MTE collection, a line that accommodates all weather severities, the iconic skate brand has crafted products that fully embody the idea of what functional fashion should look like.
To celebrate its latest invention, Vans took an unexpected journey to NYC, where 10-foot replicas of the Sk8-Hi MTE-3 dominated the streets.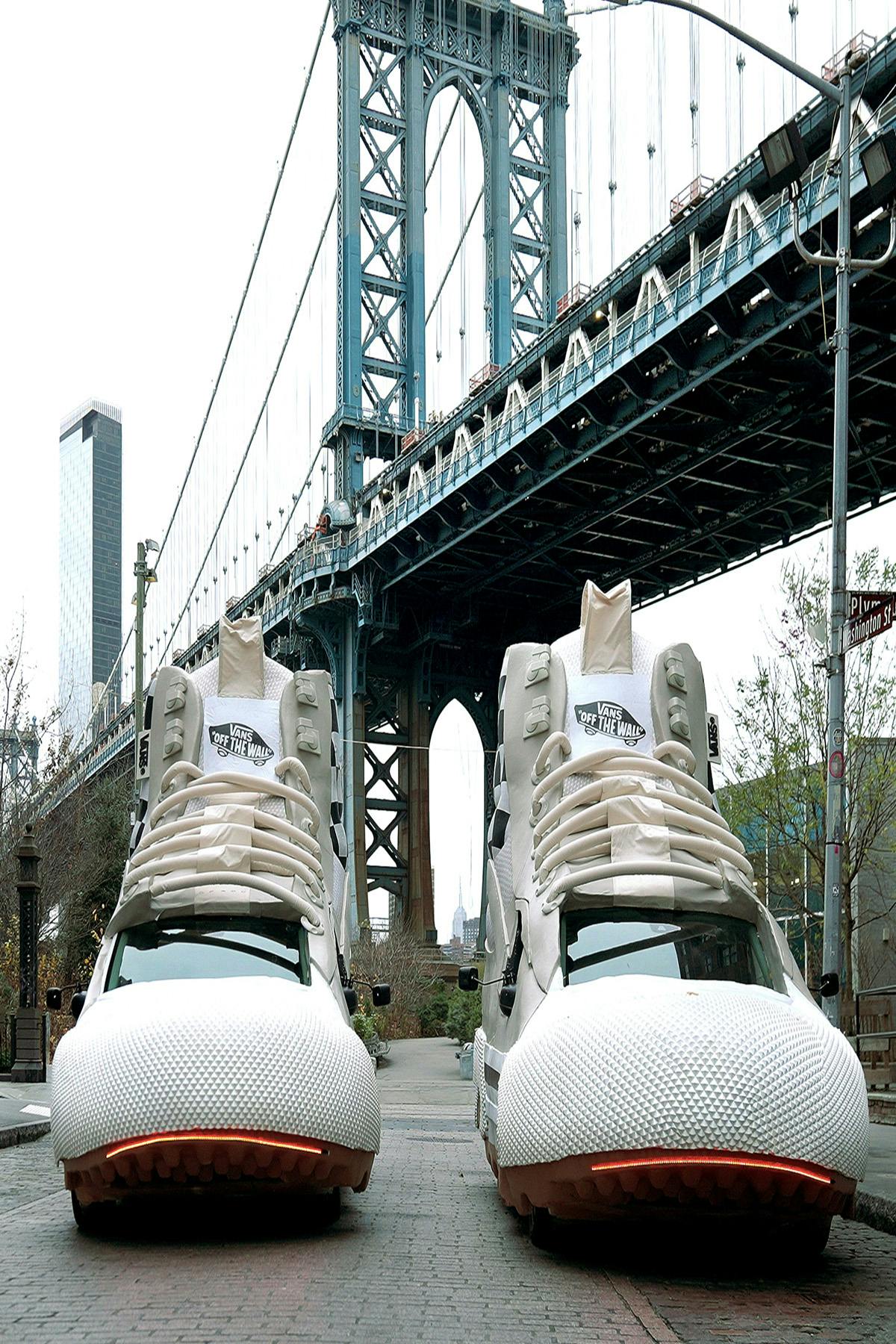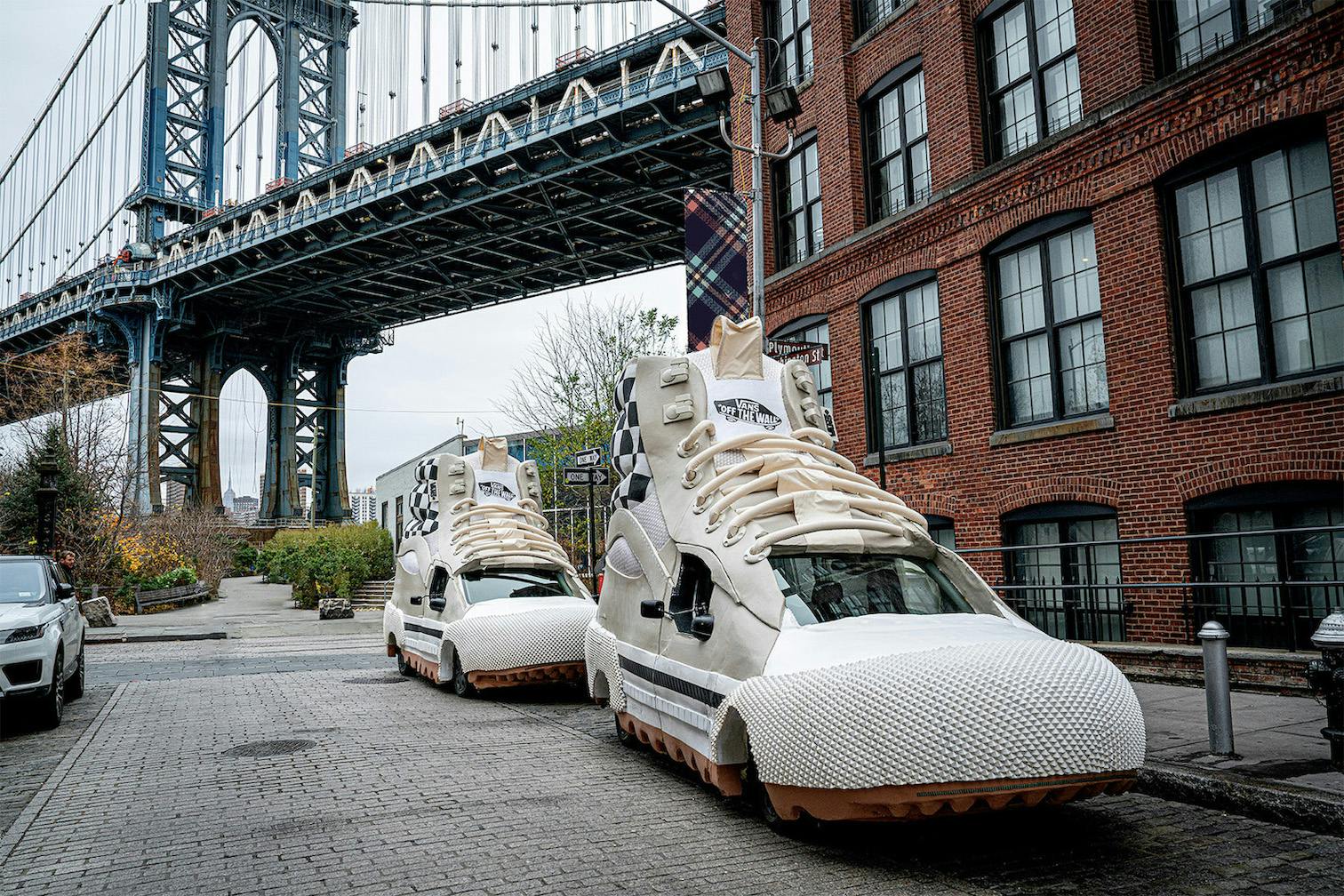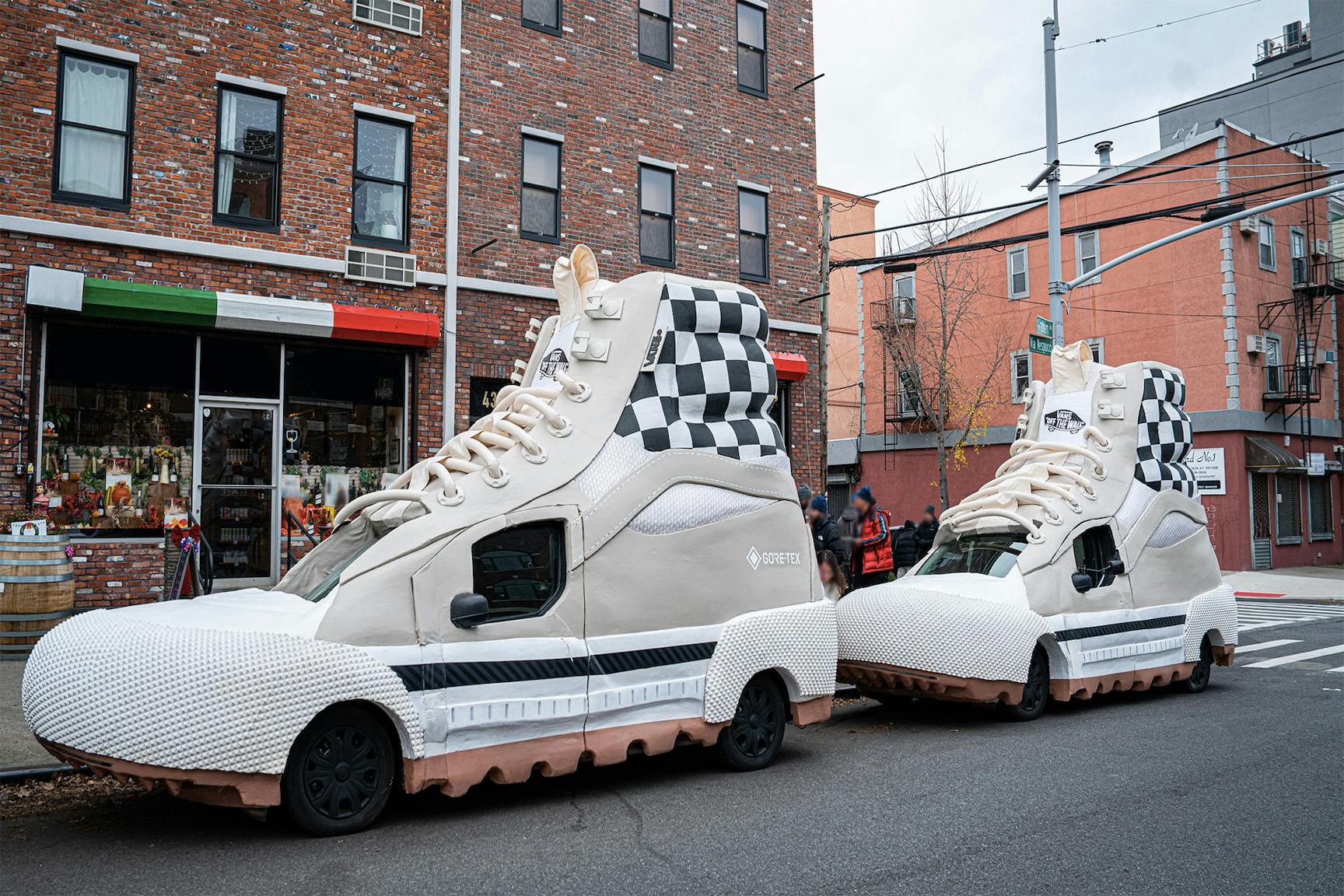 Starting off in the Meatpacking District, the gigantic shoes-turned-vehicles took the scenic route around the city's streets, inviting passersby to check out the outrageous display and not-so-subtly reminding everyone that Vans has always gone beyond what people expect.
Later, the enormous shoes traveled to Brooklyn and set up at Anthony & Son's Panini Shoppe in Williamsburg (yes, the shoe was driven through the Carey Tunnel). Here influential NYC personalities New York Nico and Lil Mo Mozzarella joined to share stories and marvel at the comically large replicas. After inviting locals along the way to try out the MTE™ styles first-hand, Vans leaned into the spirit of the season and gave some a chance to walk away with new footwear for the notorious NYC winter.
For almost 60 years, the original action sports brand has created footwear that offers unrivaled utility without compromising the classic look that has become synonymous with the label. From skate shoes to snow boots and everything in between, Vans is a pioneer within its own lane, creating timeless silhouettes that keep you going no matter what.
Whether hiking mountains or taking an evening walk in the middle of January, the cold is inescapable. To combat these unexpected journeys, Vans developed the UltraRange EXO Hi MTE-2, Sk8-Hi MTE-2, and Coastal Colfax MTE-1 to help you brave the elements, no matter how harsh.
Available in a Taos Taupe colorway, the UltraRange Exo boots are your ultimate cold-weather item. With features that include HydroGuard® 360 waterproofing and All-Trac™ rubber compound on the outsole, this sneaker/boot hybrid is built for exploration, encouraging you to find that next adventure. The latter sees the classic Sk8-Hi silhouette get a GORP remix, giving you extra protection throughout your day. Coming in Retro Block and Glitter Black colorways, the Sk8-Hi MTE-2 is outfitted with a durable water-resistant upper paired with a graphic body, perfectly embedding utility into a Vans' staple.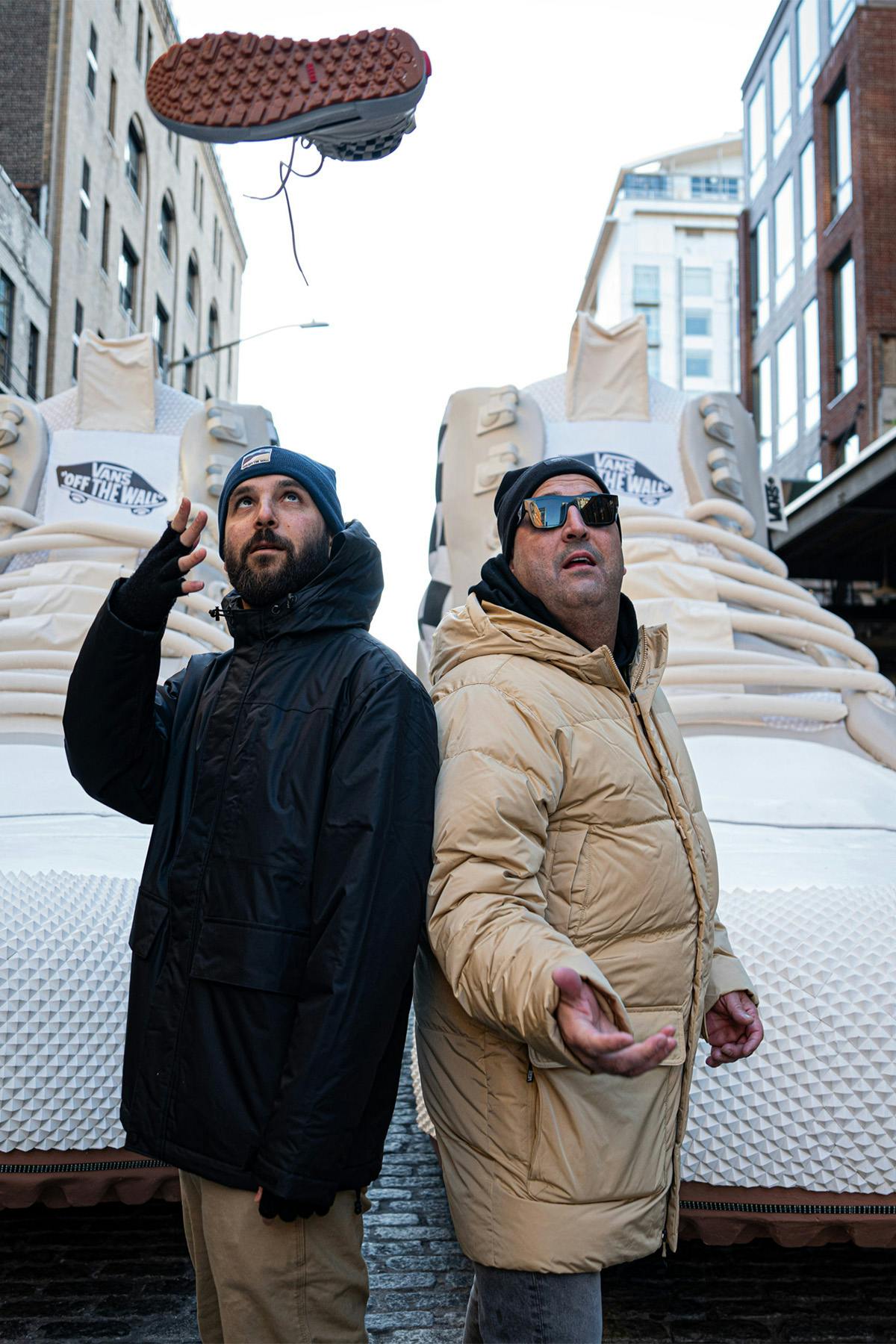 While not necessarily suited for the snow, Vans reached into its surfwear bag to create the Colfax MTE-1 boot as part of its Coastal MTE collection. Designed to address the needs of cold-water surfers, these shoes also feature Vans' all-weather technology to keep feet warm and comfortable during those early morning surf sessions. Never a brand to forget the details, Vans has also engineered a Colfax jacket made with waterproof breathable shell fabric, along with an assortment of surf apparel to help fuel the search for those lowkey spots with the cleanest waves.
As an icon in creative exploration, Vans understands that things can be tricky sometimes, but the all-purpose footwear never backs down from even the most unforgiving circumstances. By embracing the challenge, Vans can find clarity in the most clouded situations. So whether practical or larger-than-life, Vans is here to help you tackle your next adventure.
Shop the latest drop and much more at vans.com/MTE.