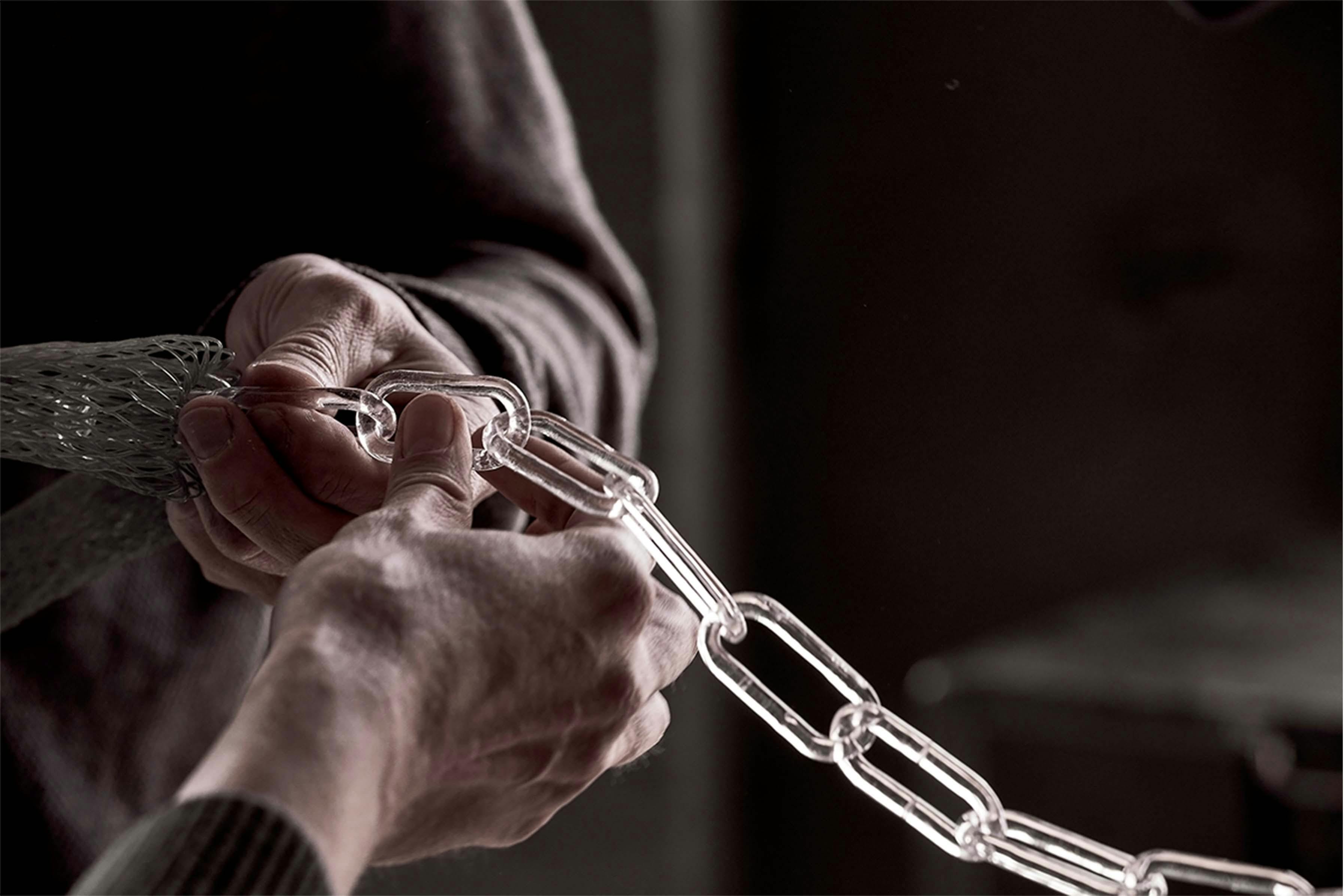 The late designer Virgil Abloh's distinct touch can be felt in every one of his collaborations. During his prolific career, he lent his hand to furniture, cars, timepieces, even water coolers. For one of his final collaborations, he brought his signature vision to a "Crystal Clear" collection with none other than world-famous top-of-the-line purveyors of crystal, Baccarat.
True to Abloh's masterful touch, the limited-edition collection is a mashup of industrial and classic influences. It fuses the meticulous expertise of the 257-year-old company with his modern point of view. The selection, which debuted in 2020 and was manufactured by Baccarat's skilled artisans, consists of a "Made to order" Chandelier, four different vases, and a signature glass complete with a lid and straw. Each piece is numbered and features crystal chain link accents.
Shortly before his passing, Abloh commented on how working with a powerhouse like Baccarat aligned with his guiding ethos when it comes to his pantheon of partnerships: "For me, Baccarat represents the expression of the dynamism of crystal through history and today. The 'Crystal Clear' line of objects is an extension of my art practice, expertly realized by the artisans of Baccarat."
The accompanying film captures some of Abloh's close circle, including Bella Hadid, in the luxurious hall of the Maison Baccarat, sipping from crystal Baccarat straws and dancing surrounded by some of the world's finest glassware.
The pieces are available to shop—or just ogle—online here.