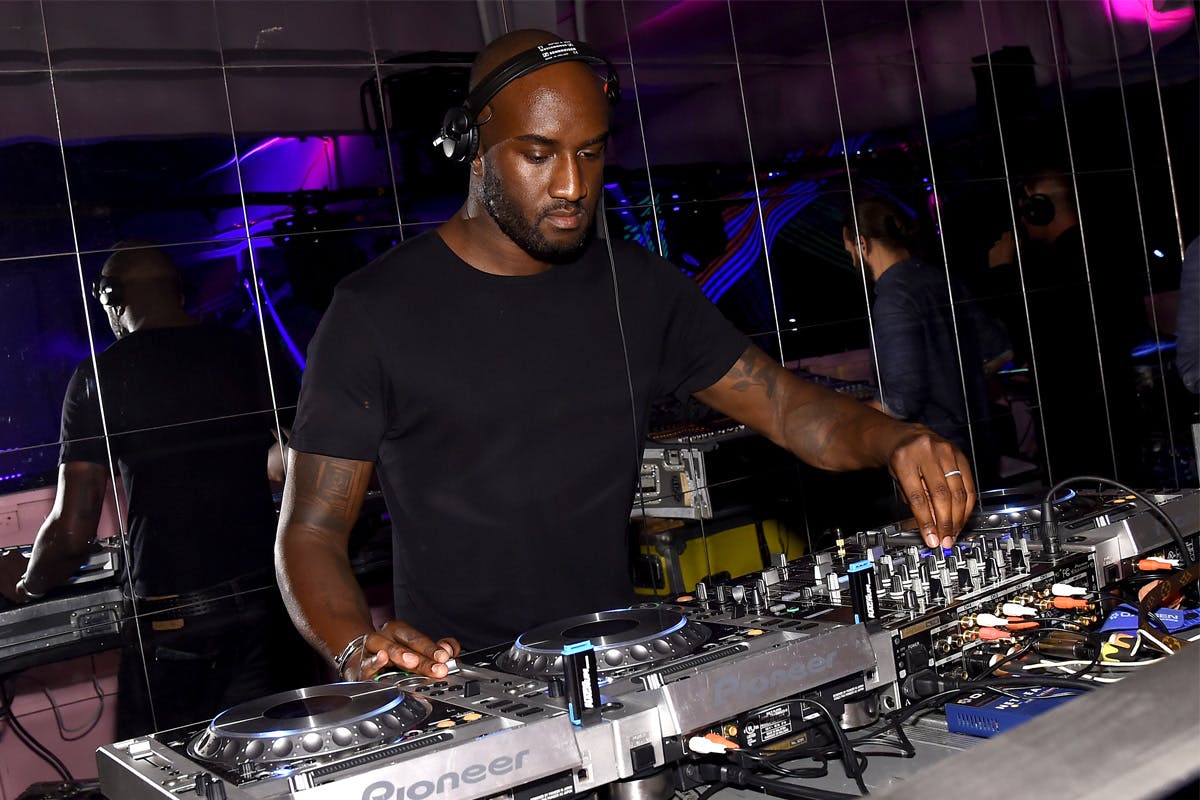 Virgil Abloh will launch his own Beats 1 radio show on Apple Music next week, according to Vogue.
The Louis Vuitton Artistic Director will take to the digital airwaves on Monday June 18 at 10:00 a.m. PST. The channel will be called Televised Radio and will be recorded in his brand's atelier in Paris.
According to Abloh, the channel will be an "audio mood board" playing new music and classic hits. As yet unannounced guest stars will also invited into the studio to discuss art, design, fashion, and music.
"Music has an amazing ability to bring people together, and I couldn't think of a better format to catalog all the multidisciplinary work I do under one umbrella," Abloh told Vogue. "I'm using the two hours every so often to discuss various design projects and the rationale around them . . . in an effort to highlight my friends that make up my creative world. Apple's design legacy and consideration of fostering art and design made it a perfect partnership."
The show adds to the huge list of projects Abloh has undertaken in the last year. Aside from helming his own OFF-WHITE label and his new role at LV, Abloh has also collaborated with the likes of IKEA, KM22, Byredo and more.
In other news, watch Cristiano Ronaldo score a hat-trick in instant World Cup classic.