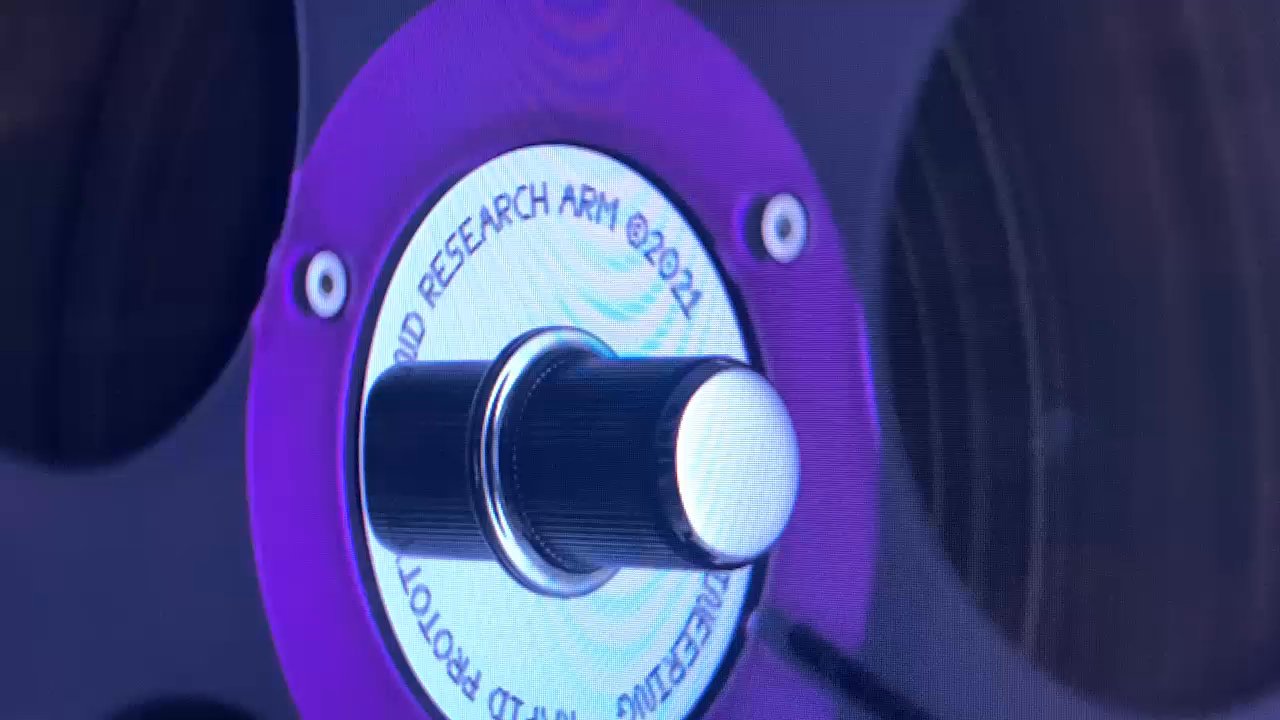 For the first time, a museum exhibition dedicated to the works of Virgil Abloh will open its doors to the public at the Brooklyn Museum. The collection entitled "Figures of Speech" features Virgil Abloh and Braun's 'Wandanlage' hi-fi audio wall unit entitled "Functional Art."
"Functional Art" which itself is a highlight of the exhibition was created with Abloh to celebrate 100 years of Braun and 'Good Design' and it is the first time the piece can be viewed up close and personal. The 'Wandanlage' Hi-fi first released in 1965 and designed by the legendary Dieter Rams was reimagined by Abloh in full chrome making it one of the most shared design pieces of 2021.
Abloh collaborating with Braun made complete sense, a brand devoted to good design for 100 years working with one of the greatest creatives and designers of the 21st Century whose very ethos matched Braun's, to make good design accessible to everyone.
The exhibition also sees collaborations with artists such as Takashi Murakami, Juergen Teller, and Arthur Jafa and pieces from his Off-White and Louis Vuitton collections. Whilst this is the first time we have seen such works together in one place, it definitely will not be the last as Abloh's legacy is one that will live on forever.
We caught up with Ben Wilson, Director of Communications at Braun Design who worked closely with Abloh on the "Functional Art" on what it was like working with Abloh to redesign the 'Wandanlage'.
Talk us through the "Functional Art" piece, what did Virgil change, and what made it such special a piece of design originally?
Ben Wilson: For us at Braun, products need to be useful, simple, and built to last. We think this approach of "good design" can be applied to many products or concepts to drive innovation, behavioral change, and address challenges. In German there's a really great word for it, 'haltung', there isn't a word in English of the same meaning but essentially it means an attitude or approach to doing things, and what makes Braun's design so unique. After a few conversations and getting to know each other, Virgil Abloh delved into Braun's archives to create a new history for a cultural icon - a new story from a culturally different viewpoint,  pushing and challenging the boundaries of what we have come to expect from design, making good design accessible to broader audiences. We're really excited for the public to see the "functional art" in real life and connect with his vision of reaching, engaging, and supporting the next generations.
Where did the name "Functional Art" come from?
When Virgil approached us and after the initial personal meetings, it became clear that the combination of form and function was important to Virgil and we needed to ensure that a reimagined Braun icon doesn't become a piece of art for art's sake – simply put, it had to be "Functional Art".
Why Abloh and why the Wandanlage?
Virgil Abloh joined Braun to consider the principles of "good design" for future generations. I'm really excited for everyone to see "Functional Art" for the very first time and making its design ethos accessible to wider audiences, which remains important to both Braun and Virgil Abloh's legacy. The Wandanlage is not only an iconic piece of design but a part of history. Since its conception, the technology has evolved but it was regarded as the best audio device of its time in the 1960s - and Virgil picked Braun's 1965 'Wandanlage' because it's an iconic Braun product that stands the test of time through its cultural impact and its articulation of Braun's design philosophy.
What was it like working with Virgil Abloh how did his creativity and ideas differ from others you have worked with?
By taking a 'less but better' approach to the design process, Virgil Abloh and Braun ensured that the original hi-fi audio (the best audio of its time) still functions today as it did back in 1965. The metallic finish of the 2021 version is a visual manifestation of the parallels between Braun's polished chrome design aesthetic and the high shine of Virgil Abloh's cultural and musical references - a bridge between European modernism and hip-hop and a nod to Houston's "slab car" culture. Virgil's architectural and engineering background provided unique depth during the creative and detailing process.
To ensure it was truly "Functional Art" Virgil Abloh created an 85-minute-long mixtape as a celebration of diversity in creativity which you will be able to listen to at certain points in the day at the exhibition– now that is exciting!
Jonas Werner Photography, Jonas Werner Photography
What can young designers and creatives learn from Virgil Abloh?
One of Virgil's most consistent principles which he believed drove every creation, whether it was in the realm of fashion, art, music, film, literature, or furniture is that it can speak to the "Tourist" as well as the "Purist" at the same time.  I really enjoyed hearing about his idea of turning his chair to the next generation and enabling a dialogue.
What does the exhibition mean to you? Why is it important we get to see all of Virgil's work together in one place?
The Virgil Abloh: "Figures of Speech", is inclusive of everyone, not just designers and design enthusiasts. It's an opportunity for people to see how Virgil Abloh reshaped fashion, art, design, and music in contemporary culture. The Exhibition is a great way for more humans to understand what made Virgil such a unique driving force and inspiration for so many.
What does Virgil Abloh's design legacy mean to you? What can we learn from his creative and design principles?
What impressed me most about Virgil was the drive and passion for transparency, sharing "what he knows, does" so that generations that follow can leverage his life's work, what an ethos.
Braun is a supporting sponsor of Virgil Abloh: "Figures of Speech" which will run at the Brooklyn Museum from July 1st - 29th January 2023. Tickets are available here.