As an artist, architect, engineer, creative director, artistic director, industrial designer, fashion designer, musician, DJ, and philanthropist, it's hard to argue that Virgil Abloh was anything other than a visionary of contemporary culture.
With an indisputable eye for the way in which he approached the world of design, Abloh never ceased to amaze. While a bulk of his legacy will always remain in the realm of fashion and his work with Off-White™ and Louis Vuitton, his perspective on design always meant his legacy would transcend far beyond style.
Prior to his sudden passing last November, Abloh had been working with famed Italian design labels Cassina and Alessi on two separate projects, both of which are set to be presented at Milan Design Week, which commences on June 7.
Cassina – a brand renowned for crafting high-end designer furniture – is showcasing "Modular Imagination by Abloh", a collaboration rooted within the elementary creative process of play, comprising two different-sized, matt-black building blocks.
Designed with the ability to create, adapt and rebuild space based on necessity, each block is completed with 'Cassina-Abloh' logos and can be used to form anything from a bench, to a side table, thanks to its contrasting cylindrical feet.
For his partnership with Alessi, Abloh offered a brutalist viewpoint on everyday cutlery. Arriving as a part of the label's 100 year project, "Occasional Ojects" is a collab with Abloh and his London-based design studio Alaska Alaska, which will be showcased in an installation created by Studio Temp.
"I found that Virgil had a completely different way to look at things and objects," said Alessi's Head of Marketing Strategy, Communication and Design Management, Alberto Alessi, on the collaboration.
"When he [Abloh] looked at our world, it was through the eyes of one who loved the ideal of a mechanical workshop – I remember that the first reference he showed me was a wrench – very far from what we habitually think of as good design. It was almost brutalist. I found this very interesting, as for us it was a new approach."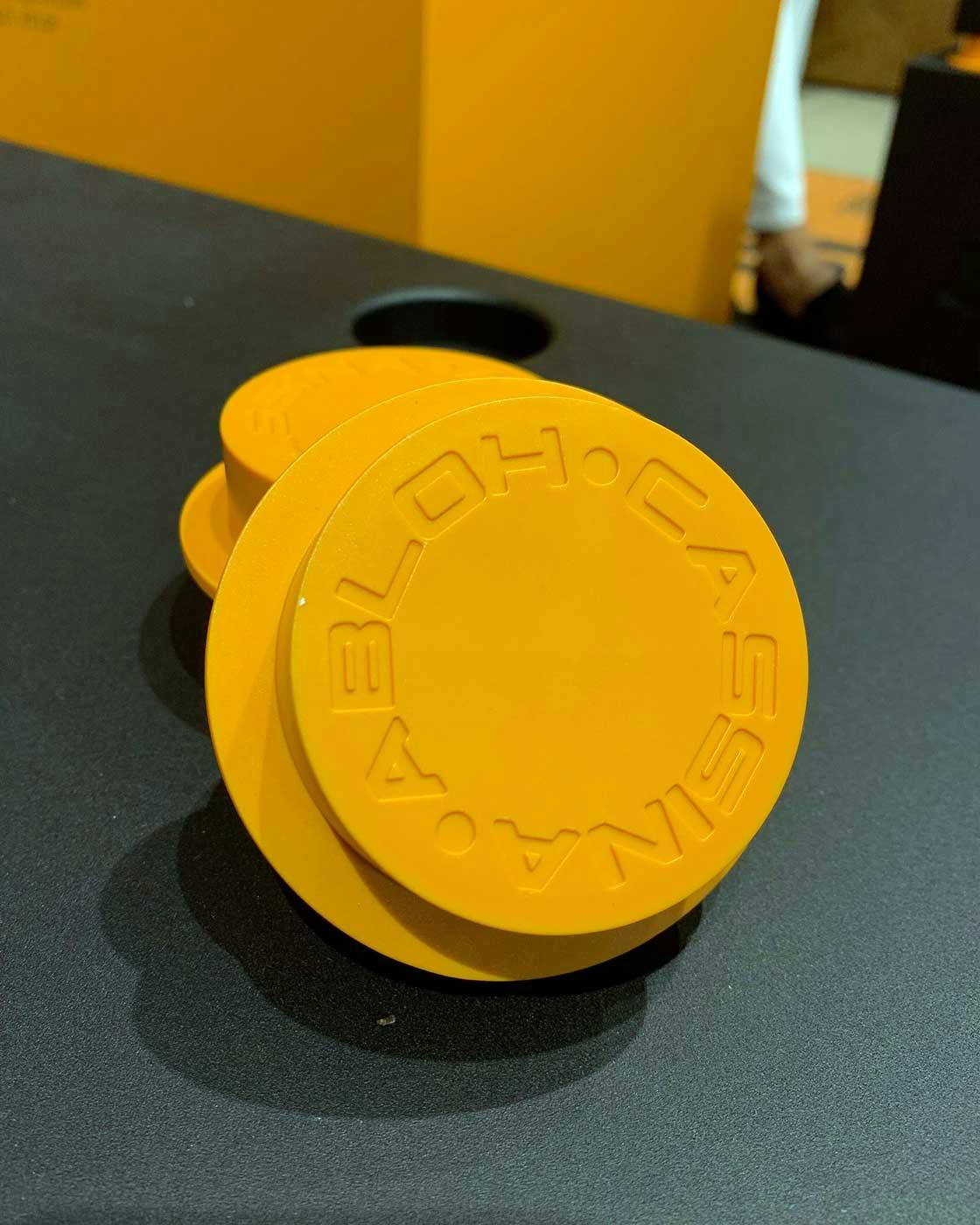 This, of course, wasn't the first time Abloh had ventured out of fashion, after famously teaming up with Mercedes Benz on a number of automotive partnerships, most recently with its Project MAYBACH show.
Abloh's influence across the worlds of fashion, art, and afar will continue to be apparent for years to come. Through his myriad of collaborations and solo projects, the designer ushered in a genre-defying aesthetic that not only borrowed notes from art history and the streets, but united them.