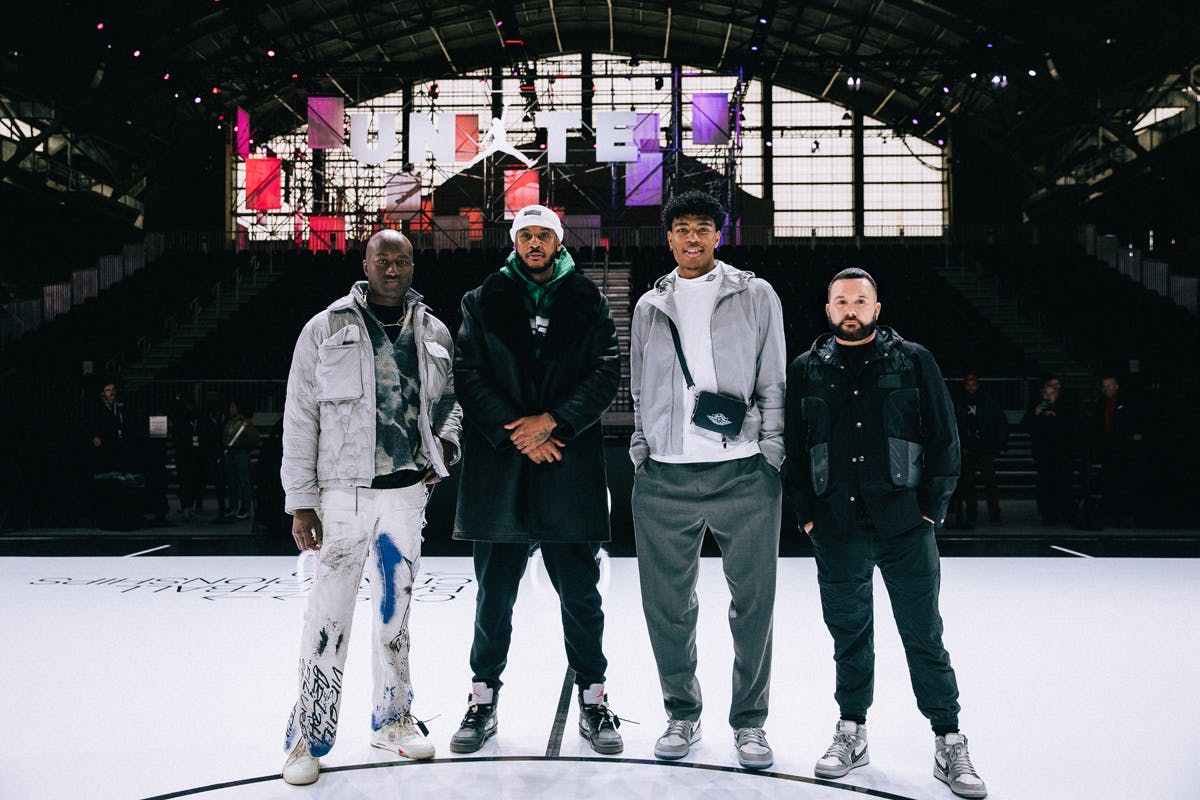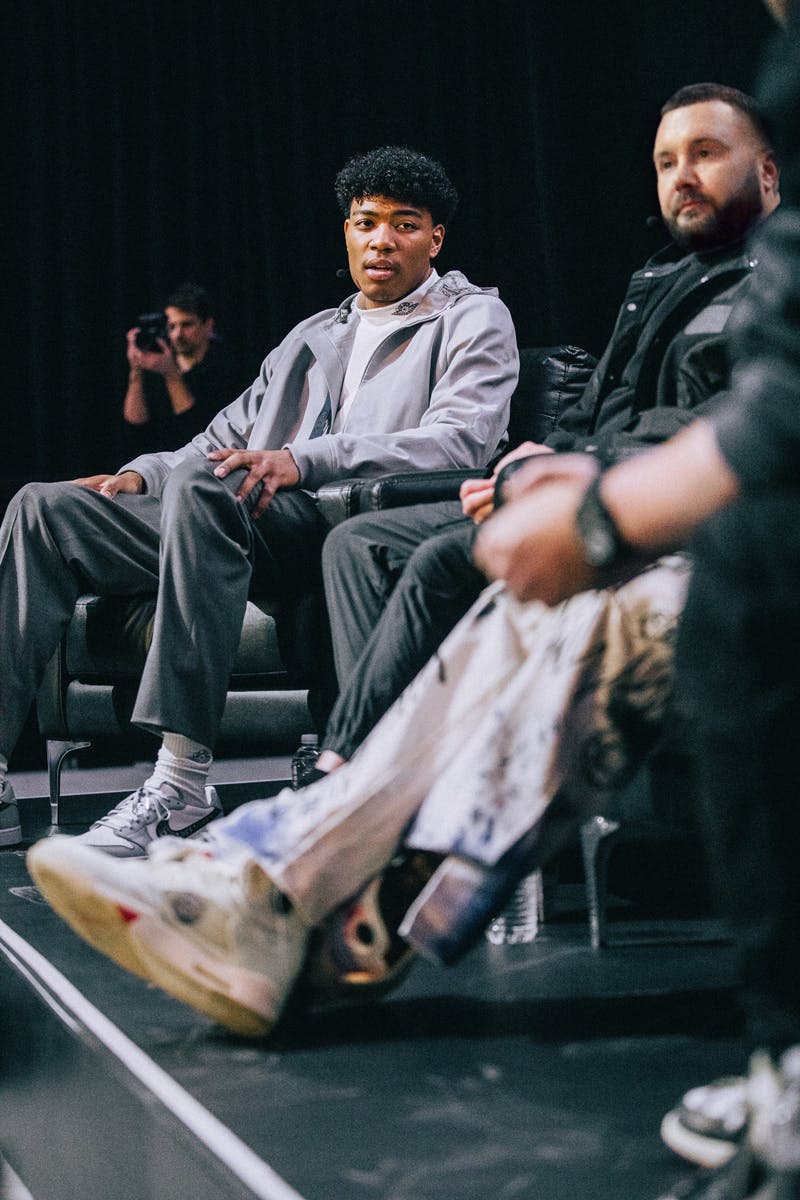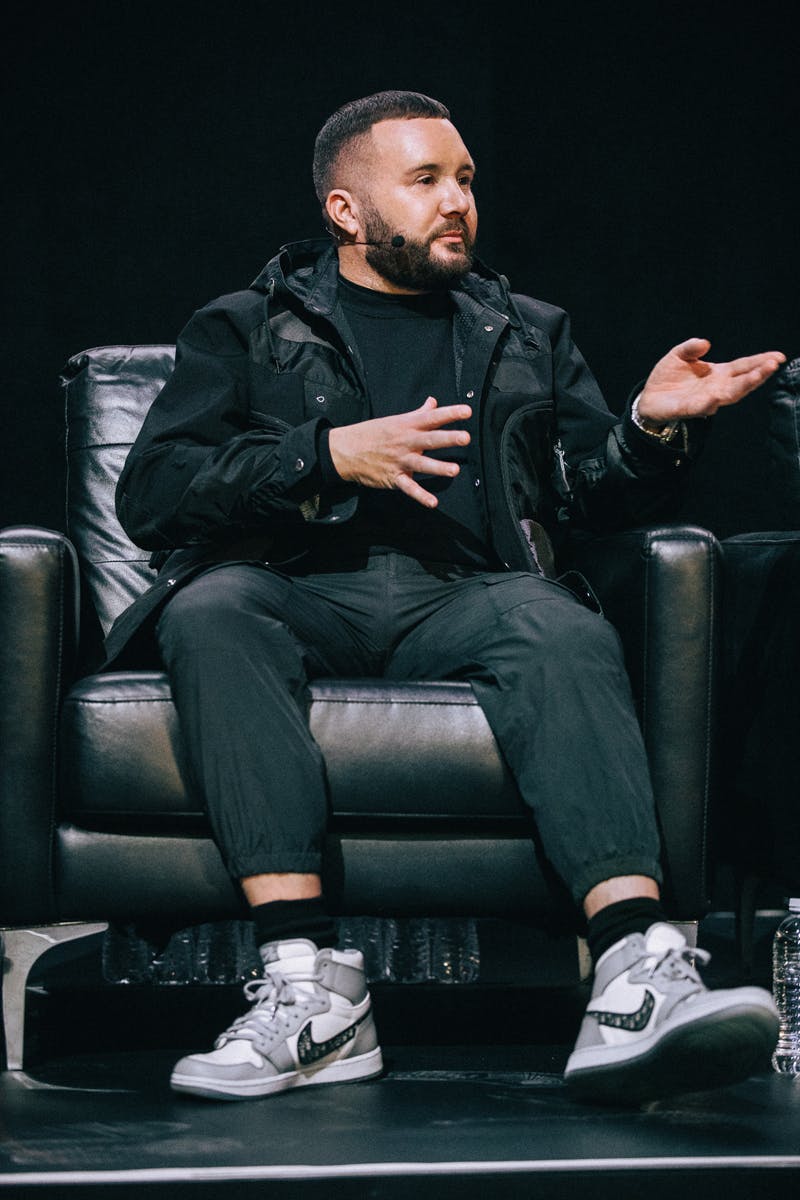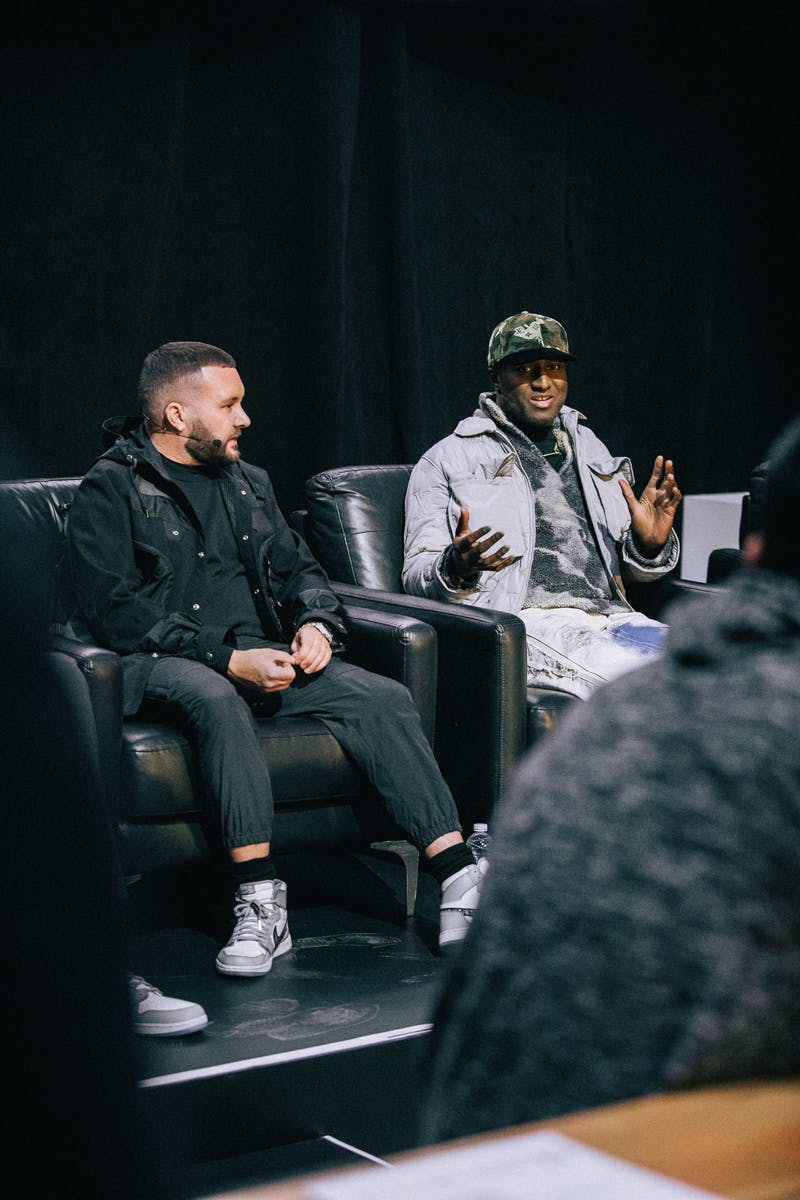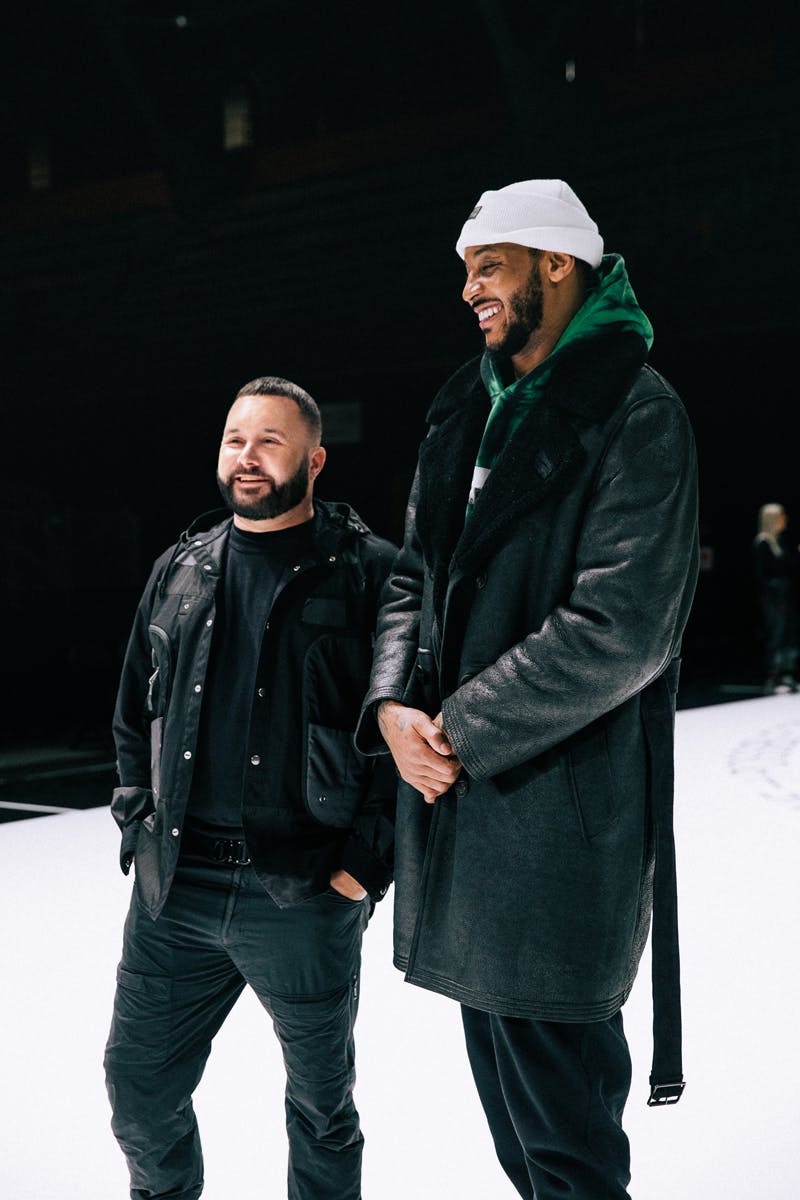 Out of the many events at All-Star Weekend, one of the most surprising moments occurred off the court, at the General Richard L. Jones Armory in Chicago's South Side, which Jordan Brand had turned into Hub23, a place to celebrate not just their bevy of ASW Exclusives, but engage with the local community in various ways.
That included a basketball court that hosted the Chicago Public School City Championships, and several exclusive workshops where students and other community members got the chance to work with some of their idols. On Saturday afternoon, students from the Jordan Wings program got the opportunity to witness a panel with Kim Jones, Virgil Abloh, and Washington Wizards rookie Rui Hachimura, moderated by Martin Lotti, Vice President of Design at Jordan Brand.
"This weekend is what I'm all about. I drove here from my house," says Abloh. "I went to school at IIT, literally like 10 minutes from here. I firmly believe that Michael Jordan is Superman for real."  In many ways, the Off-White™ founder and Louis Vuitton men's artistic director has become a new hometown hero for the second city, and he recognizes how he can use his platform to inspire other native sons and daughters who could follow in his deconstructed footsteps. "The great thing about a moment like this, it's the synthesis of lot of different things—from pop culture, to storytelling about the history of Chicago sports—but also where we're at now, on the South Side of Chicago is super important," he continues.
Wings students were grouped into different levels and assigned a mentor to help design their hoodies. They had access to a variety of different finishes, materials, and graphic application techniques, and encouraged to make their boldest designs. In addition to Abloh and Jones, footwear designs like Israel Mateo—responsible for Jordan Brand's collaborative designs, and Thibo Denis—a senior shoe designer at Dior men's, made their rounds to the different tables and spoke with students too.
"Chicago's such a beautiful city, and so much talent comes out of here," says designer Ev Bravado, who also came out to support the students. In the same vein, he's also benefited from the mentorship of Virgil Abloh, and credits him and Jones with helping further legitimize street fashion in the mainstream. "It shows kids that anything is possible. It gives them the motivation to do whatever they put their mind to," he adds.
One of those kids is Muhammad Holmes, a student from the South Side of Chicago who has been involved with the Jordan Wings program for four years. He was part of the team that helped design this year's collaborative Jordan 10 Wings, part of the 8x8 collection focusing on local Chicago designers and community groups. But he still has to pinch himself when afforded opportunities like this.
"I can't get used to it. A kid like me, being where I'm from, would never even fathom being around these type of people," he says.
As the icing on the cake, Carmelo Anthony came out towards the end of the panel to announce that two students would be selected from the workshop to receive a summer internship at Jordan Brand. Additionally, that would include a week in Italy with the Off-White™ design team as well as a week in Paris at the Dior atelier.
Here are some of the key pieces of advice Kim Jones and Virgil Abloh dropped for aspiring designers.
Virgil Abloh on education that occurs outside of the classroom: "I'm a huge advocate of skipping class and doing stuff like this. I remember, for my final thesis for my masters program, I essentially pinned up my work so my professor thought I was there, and then I skipped class to go to a Kanye West College Dropout record signing 10 blocks away. And then I came back as if I was there the whole time because my work was already out."
Kim Jones on originality: "Take things and really investigate them, and make some more up and then put something new out there. Do something that's you. Don't do something that someone else does."
Virgil Abloh on integrating outside interests: "The reason why Paris feels different and it's invigorated is because we spent 10, 20 years in our lives being interested in a DJ mixtape or researching what music and fashion things were coming out of London. Of course, they don't seem obvious when you're in school, but it's one half of how the outside world works. So I'm an advocate of also understanding what's happening culturally as well as your craft."
Kim Jones on creative risks: "Don't be afraid to take risks. Just try something. Mix it up. Don't worry about what other people think. It's what you believe. And then people will start paying attention to it."
Virgil Abloh on the opportunity of youth: "There's no better time than now to be as young as you are and at the beginning of your career. Your seats more important than the ones that we're in. You should tell us through design and what's important in the world. This sustainability, equality, diversity, these are things that you'll always hear from big brands speaking back. But we're already lagging because it's your generation, it's your world that you're inheriting. You're going to decide."