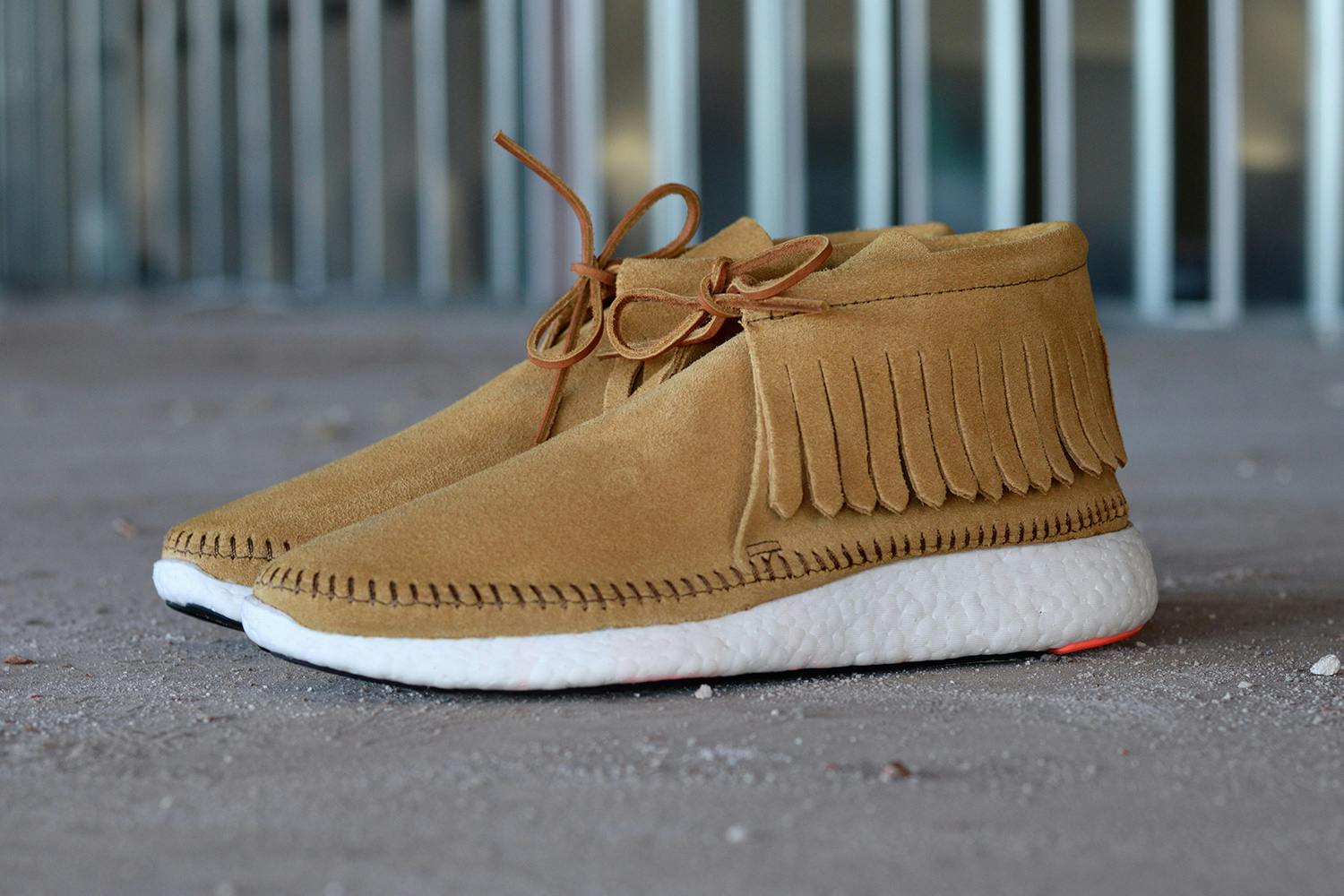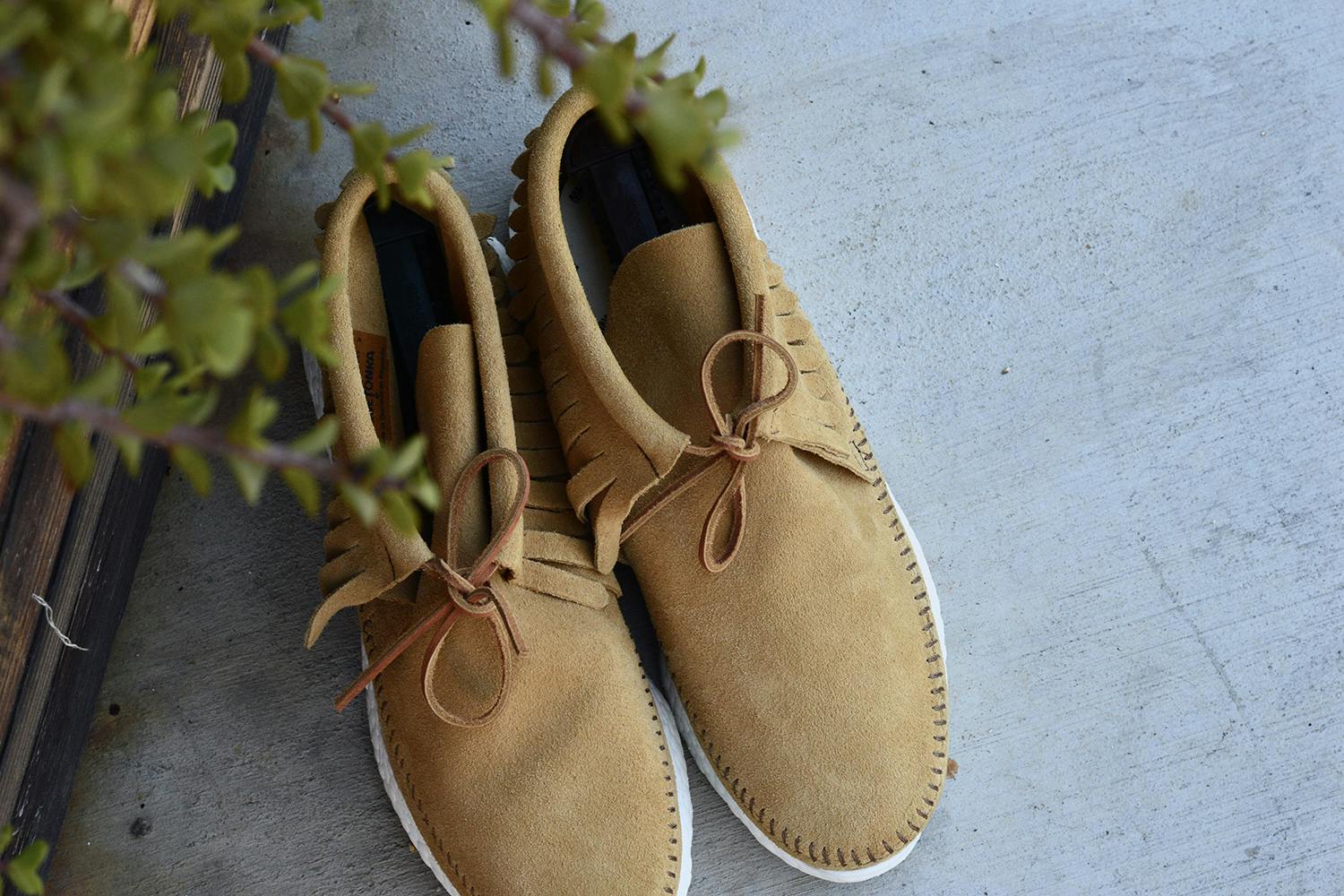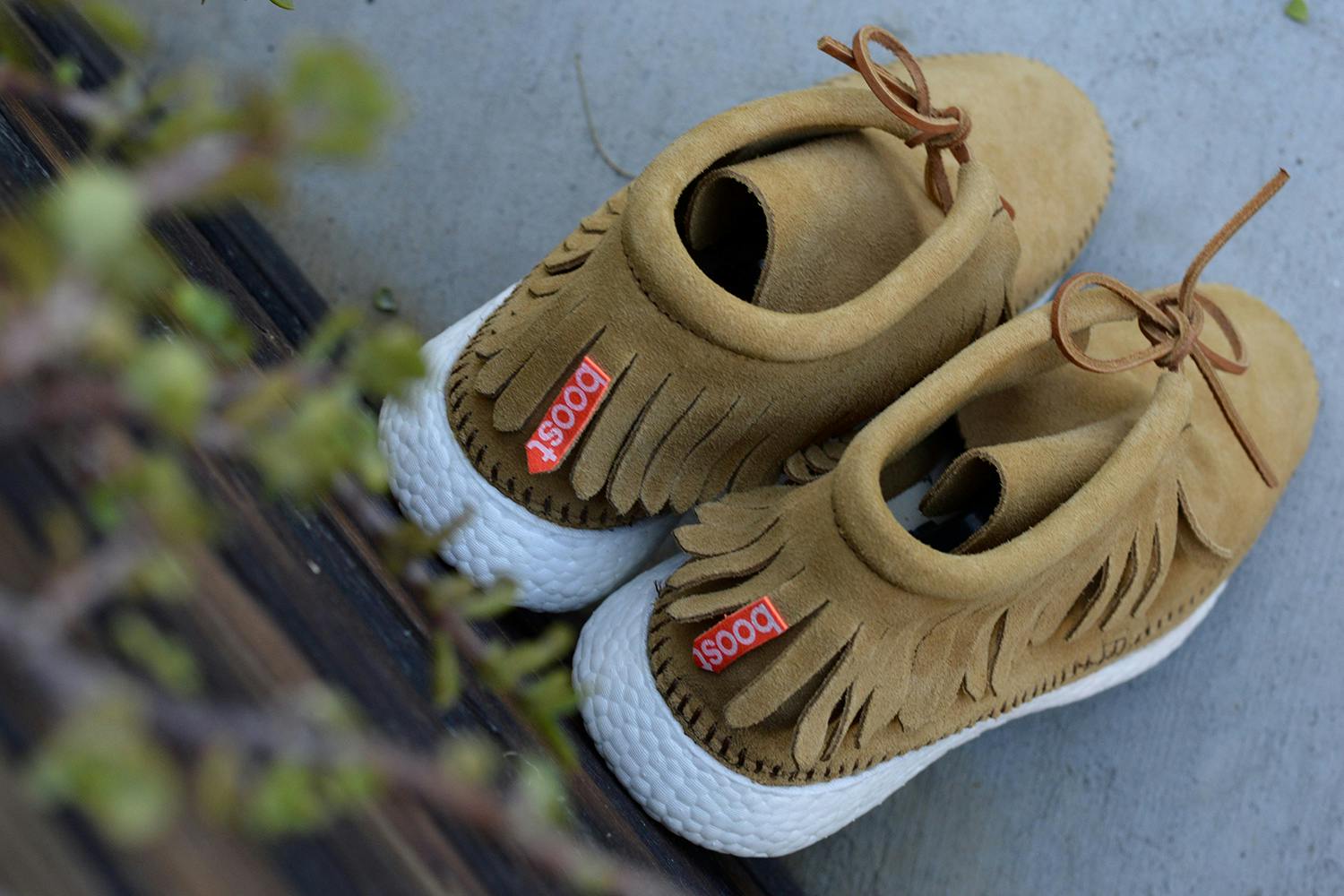 Using the same ornamental embellishments that many have equated to visvim to conceive the Nike Air Max 1 Moc Hybrid, Randy the Cobbler has proceeded to cultivate a similar approach for his newest venture, the Boost Moc Hybrid. Running silhouettes continue to be his favorite to repurpose, so it was only a matter of time before one of the most ubiquitous models of the year went under the knife.
In collaboration with Manor Shoes in Phoenix, Randy has taken the adidas Originals Pure Boost 2, stripped it so that only the sole is retained, and fastened a "Sand" moccasin upper onto it. An Infrared Boost tag is applied to the heel to match the back heel accent on the Boost sole.
The hybrid will be sold through a silent auction at the W Hotel in Scottsdale, AZ, Saturday, December 12 at 9 p.m.