When most people think of virtual reality, they think of it as an escape or an alternative to real-life, they worry about the potential consequences of people becoming obsessed with living in a virtual world. This distorted view of the technology retracts from the plethora of potential real world applications that could change the way we live and interact with the world for the better. Hundreds of years ago, naysayers claimed novels were the enemy too, accusing them of being dangerous and all consuming; fortunately, great authors continued to write, and innovators will continue to realize the potential of virtual reality.
Sharmadean Reid is the founder of WAH Nails and is currently developing a new platform for beauty professionals called beautystack. "I connect beauty with technology," she explains. For some, applying the very latest technology to nail art might seem trivial, but in fact, the new ways in which we perform routine tasks shape our physical and subjective realities in ways we hardly notice. Reid's use of virtual reality improved customer experience by simplifying and introducing gamification to over complicated tasks. Her technology also helped improve relationships between customers, retailers and service providers by personalizing the real world experience.
Concepts and innovations like this will form the basis of conversation at the me Convention in Frankfurt, Germany between September 15 and 17. In the build up, we've spoken to industry leaders in New Leadership, New Velocity, New Urbanism, New Realities and now New Creation, the convention's five focus topics. We've already introduced a Berlin-based architect specializing in New Urbanism, a jewelry designer creating New Realities with 3D printing technology, and an entrepreneurial tattoo artist implementing methods of New Leadership. Now read our conversation with Sharmadean Reid below for a further taste of what's to come at the me Convention.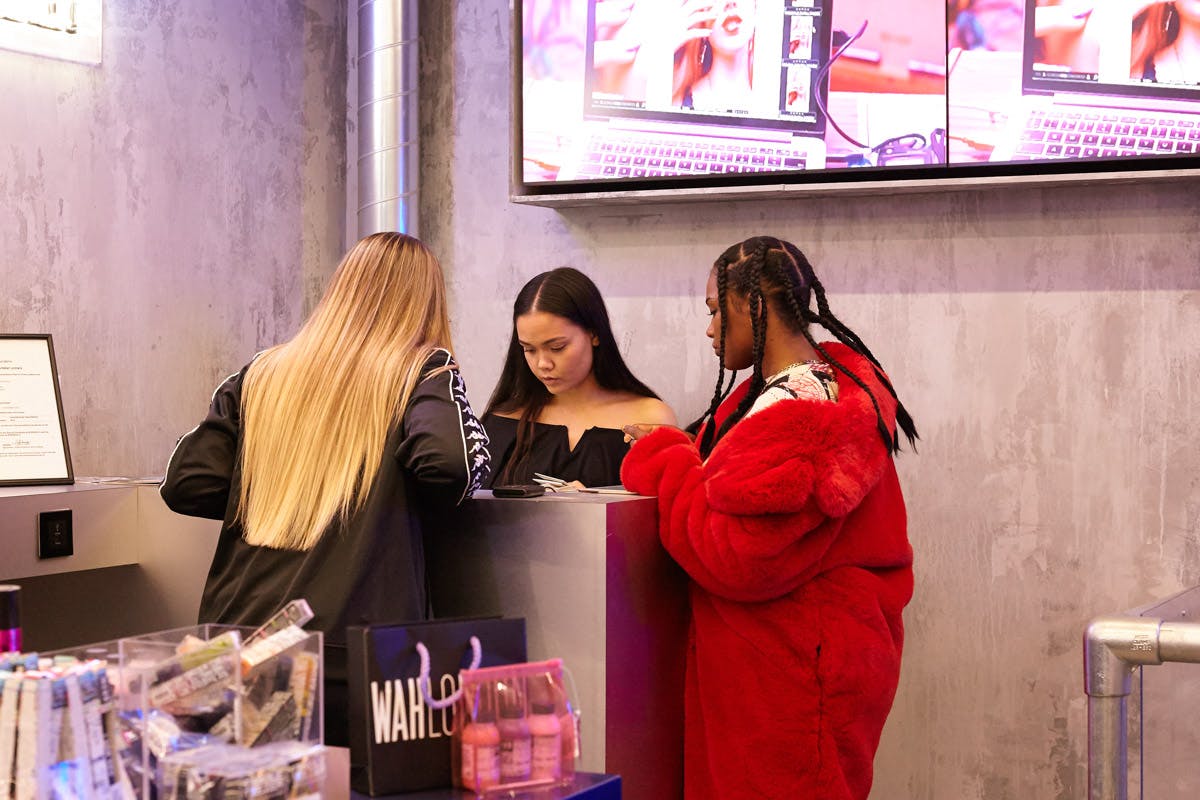 What made you choose nails as your medium of creativity?
I just loved getting them done. I loved the social experience of sitting and chatting with friends. You can't really do that with a blow dry or facial. I loved the creative options on such a tiny palette and the ability to experiment.
Explain the decision that led to the creation of the VR app for your nail salon?
I really care about making the customer experience truly special but also solving business problems. A big problem for us was customers not knowing what nail art to get. We thought we would gamify it and make it a bit more fun with a Sims-esque VR app. (EDIT: Please note, the WAH Nails VR App is no longer online).
How did it change people's capacity to make decisions for themselves?
It meant that clients could play around with designs and color combinations and see what worked for their skin tone.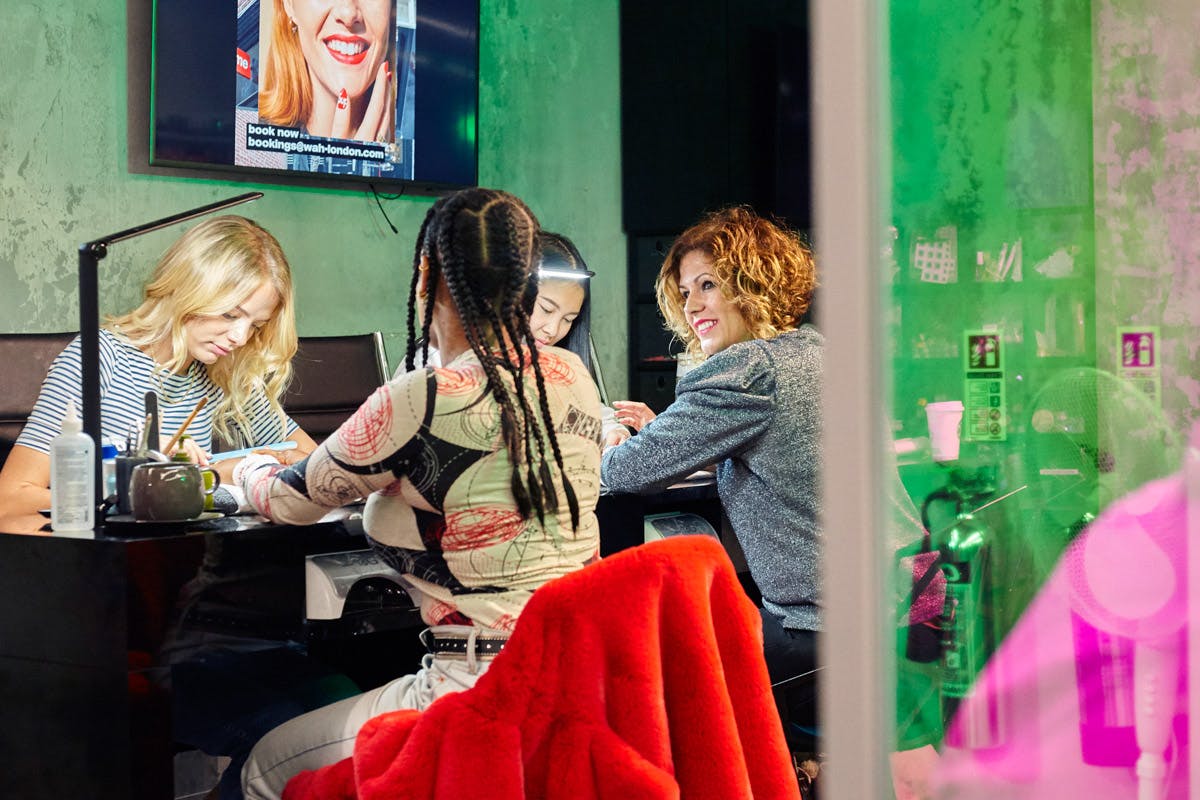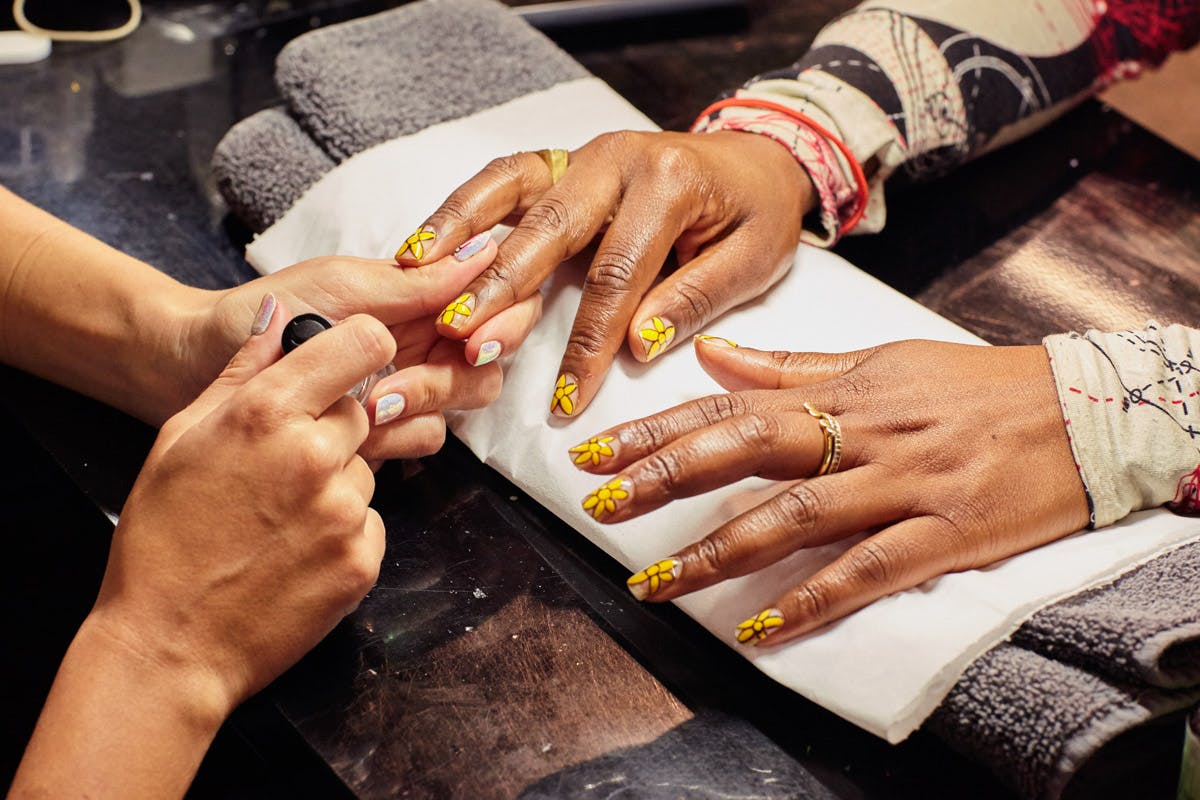 What was the uptake and how did it affect your business and the actual process of decorating nails?
Everyone loved it and we have many men and women coming in just to try it. It was a V1 and an experimental piece so it didn't connect to anything else such as the ability to email it to your nail tech or even take a screenshot. But it showed the capabilities of what is possible for VR and nails.
What fuels your need to innovate in this sector/category?
I just like making things that no one has done before. If it's new, it's fun.
Do you think what you do can be more widely adopted? Do you think it has the potential to change the industry you work in?
Yes, completely. The new platform I'm working on has the sole aim of doing that - changing industry dynamics and helping empower independent beauty professionals. When I started WAH Nails, I set myself a very specific mandate which was to change the perception of nails within the beauty industry. I think we achieved that. Before, people didn't really care about nails, but now it's definitely part of a look.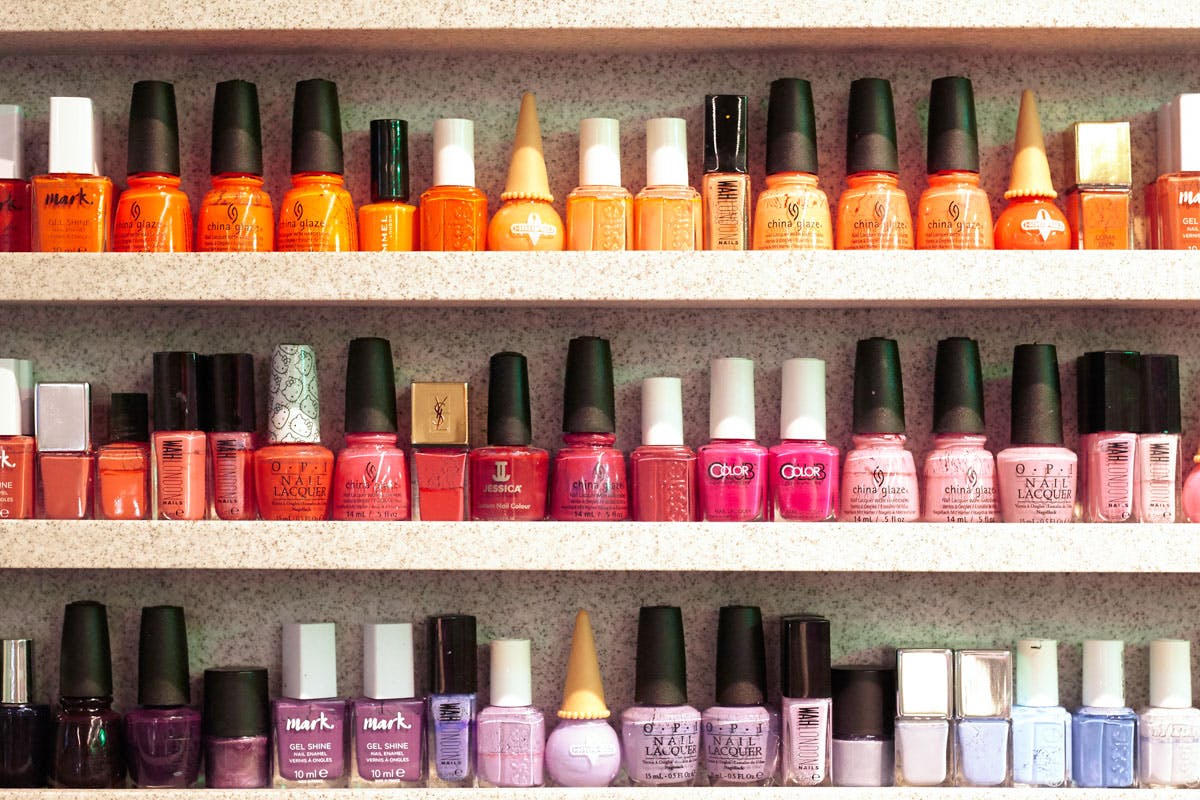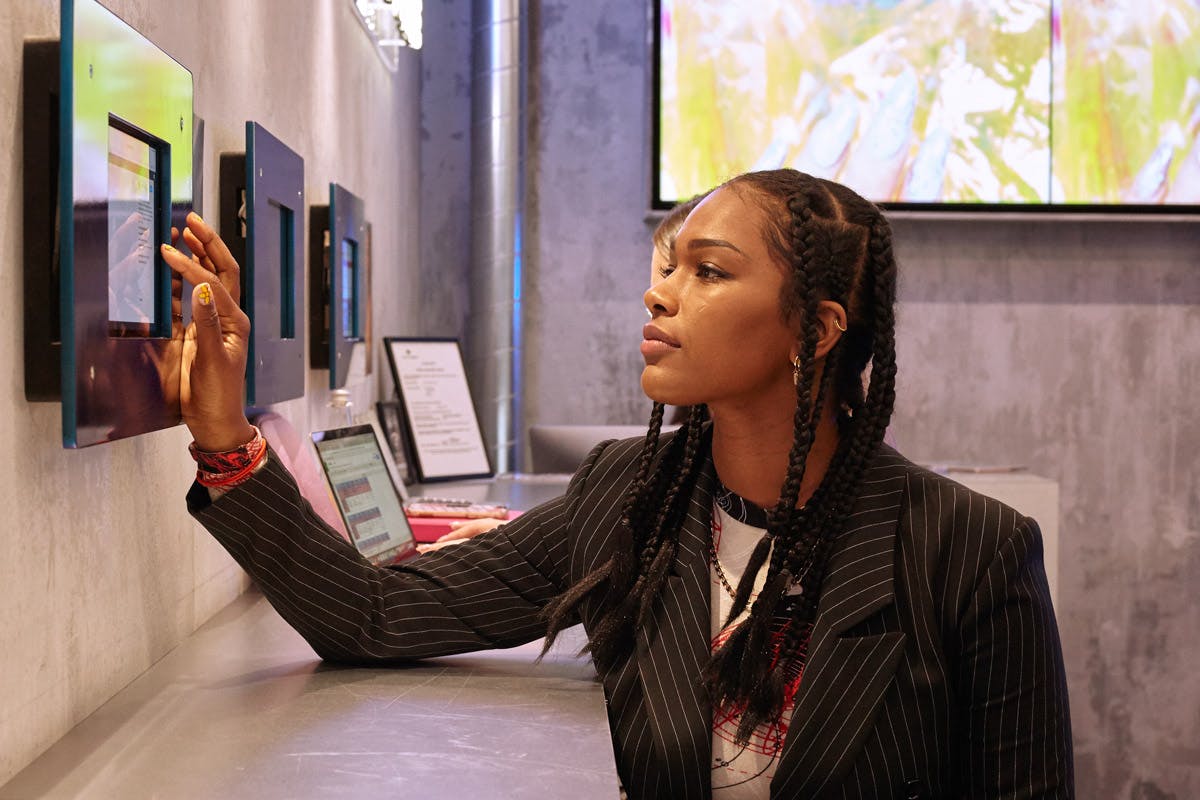 With beautystack, I find no one really cares about the sole practitioner, even though they create trends, sell products and are generally the foundation of a girls regime. I want to bring them to the forefront and help them be more economically empowered.
Explain how your personal background and experiences impact and help develop your work and business.
I always like to make things hard for myself. I always take the harder path and I have this really weird thing about injustice. Injustice can really shake me. I like helping the underdog and bringing my skills to industries that no one cares enough about.
Sometimes skilled people, particularly in tech and business, devote all their incredible intelligence to making people buy more stuff. It would be great if more people worked on stuff that wasn't related primarily to consumption. I was raised in a very church going family where missionary work and charity work were just normal. There was no big deal about it and being of service is just something that we did. From my own personal experience, opening WAH Nails when I was 25 made me understand the mechanics of the beauty industry which was an area I had never worked in. I learned a lot about how it works, and who really makes the money.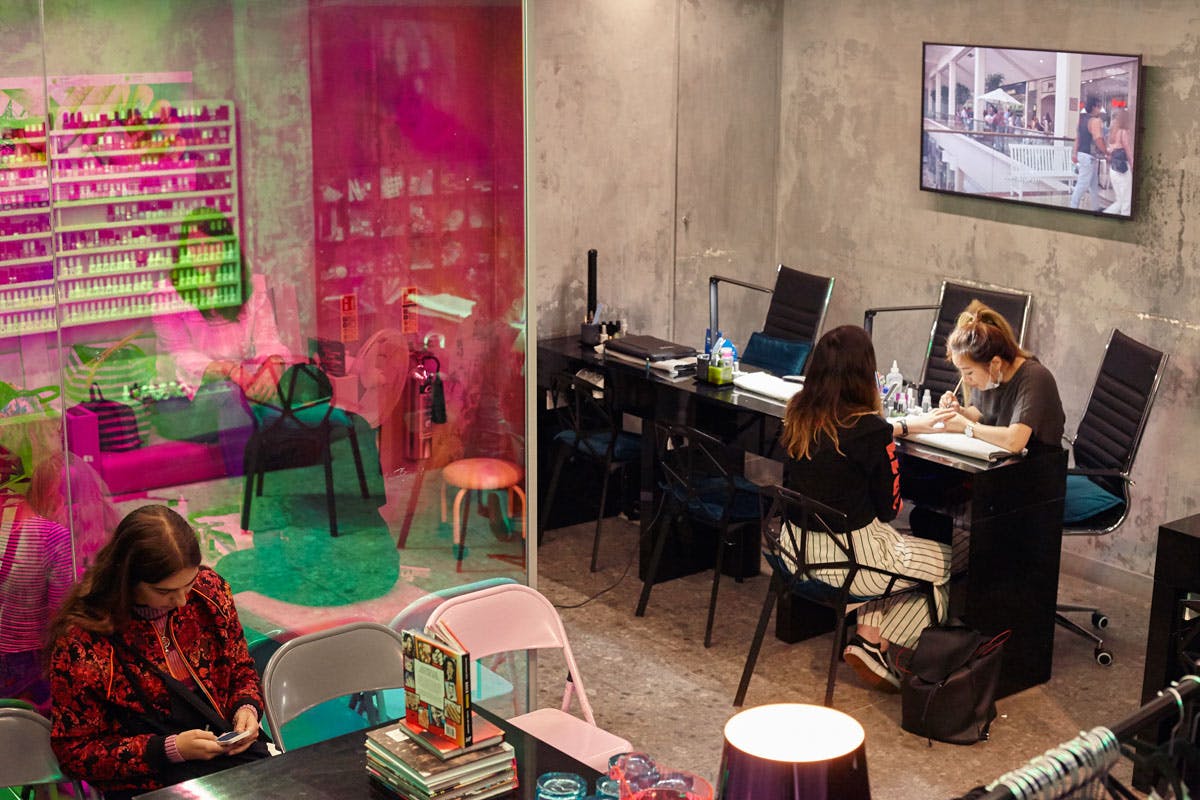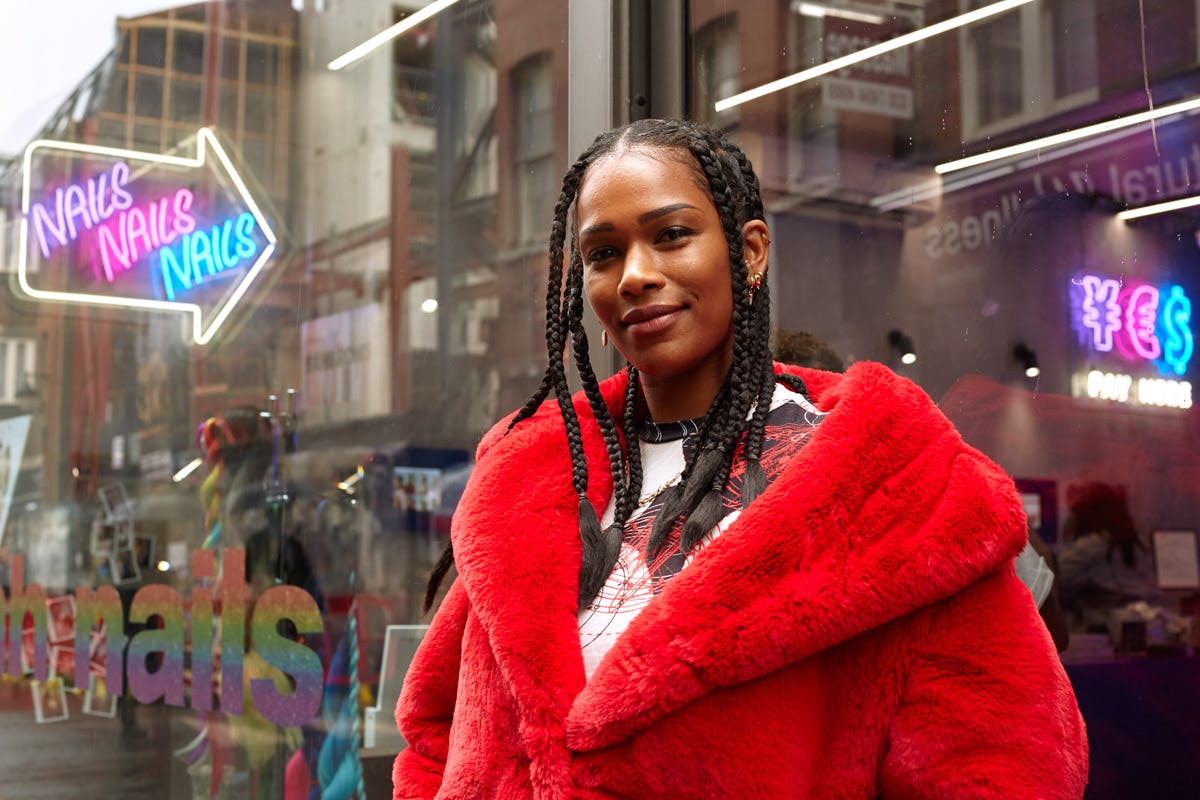 What's the biggest challenge your business/industry faces on a day to day basis? Do you think the answer to those challenges lies in future technology?
My biggest challenge in the salon is communicating with our clients in a way they understand. We have used Whatsapp to do this and now a booking bot, but salon business tools have yet to catch up to social tools, despite the fact that salons were definitely an original "in real life" social network. I definitely believe technology is the answer and that's why I'm building beautystack.
Creative innovation is normally thought of purely in terms of the 'creative industries', but in what ways do you think the future creative application of technology will impact the customer experience (such as the retail and service industries)?
The problem with retail technology at the moment is that it's not creative. It's innovative, but there aren't many use cases because the execution is a bit dry. Everything should be split 50/50 between creative and commerce and utilize different skill sets to create a rich and varied product. I'm a big fan of creative technologists and think that is the future for retail. People forget that shopping is social. Retail is an activity you do with friends, so why not make it fun and tech powered too?
The me Convention takes place at the International Motor Show in the Festhalle Frankfurt from September 15 to 17. If you're interested in shaping the future, visit me-convention.com for the full program, speaker list, after hours schedule, and ticket information.