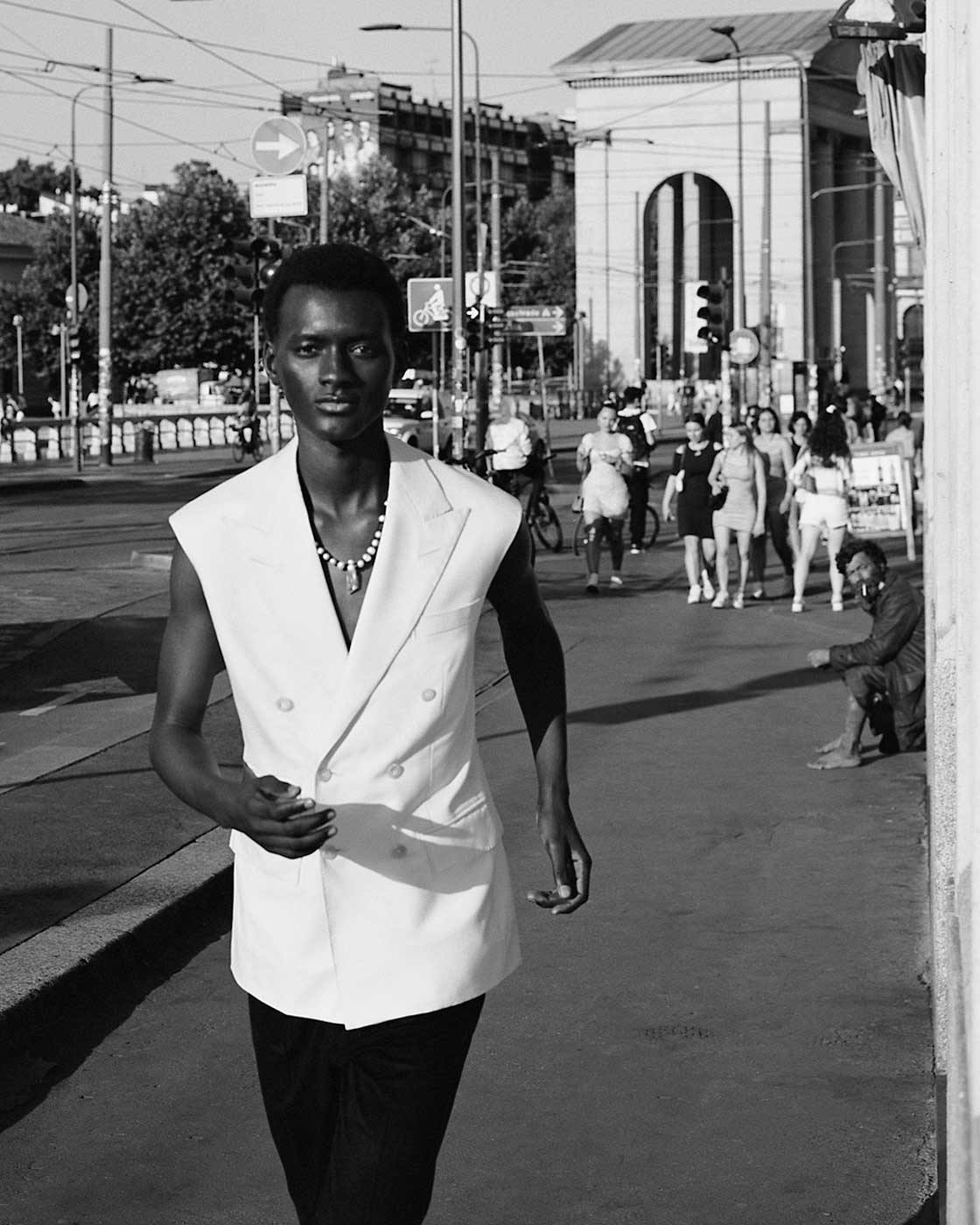 British designer Wales Bonner's eponymous brand epitomizes quiet elegance, its refined shapes accented by thoughtful craft rather than statement-making logos. Indeed, Wales Bonner's clothes are humbly stylish enough that they really ought to garner much more praise outside of industry circles.
For instance, Wales Bonner recently won Independent Designer of the Year at The Fashion Awards, which feels like it's been a long time coming. It's been seven long years since Wales Bonner won the LVMH Prize, after all.
But, otherwise, her work still feels like a best-kept secret, respected by all, worn by some, and discussed by only those in the know.
However, something changed in 2022.
Wales Bonner's adidas collection, a staple since the pre-pandemic days, suddenly became adidas' must-have sneaker collab of the summer.
It wasn't necessarily the biggest one, mind you, but Wales Bonner's adidas collection seemingly sold out swifter than anything else, thanks to both omnipresent demand for the Samba and Wales Bonner's slickly stylish spin on the approachable sneakers.
Add some stitches, attractive colorways, and you've got an easy winner. Not super surprising, since Wales Bonner's earlier stabs at the Samba were equally well-received but her Summer 2022 kicks truly owned the season.
The collaborative line is back for Spring/Summer 2023, as the British designer imagines "futuristic silver and handmade patent leather football boots" in "an elegant and evocative harmony of European heritage and Afro-Atlantic spirit," according to a press release.
The adidas offering is only a fraction of Wales Bonner's Spring/Summer 2023 collection, of course, which itself epitomizes that hybridization.
That's really what makes Wales Bonner the designer so engaging: familiar Western garments gently reshaped with a steady hand, thoughtfully rebirthed with cues from the African diaspora.
SS23, for instance, includes some literal juxtapositions by way of hand-dyed cotton from Burkina Faso and Ghanaian jewelry styled with tailoring from Saville Row tailors Anderson and Sheppard and centuries-old Parisian house Charvet's bespoke silk jacquard.
Peerless craft inherently harmonizes within Wales Bonner's world, as the clothing demonstrates. The connecting thread is that it's all sourced from international artisans of the highest order.
That eye for detail did wonders for Wales Bonner's adidas collaboration and perhaps the newfound attention will finally bring more deservering eyes to Wales Bonner's mainline fare. It's certainly not for lack of trying.