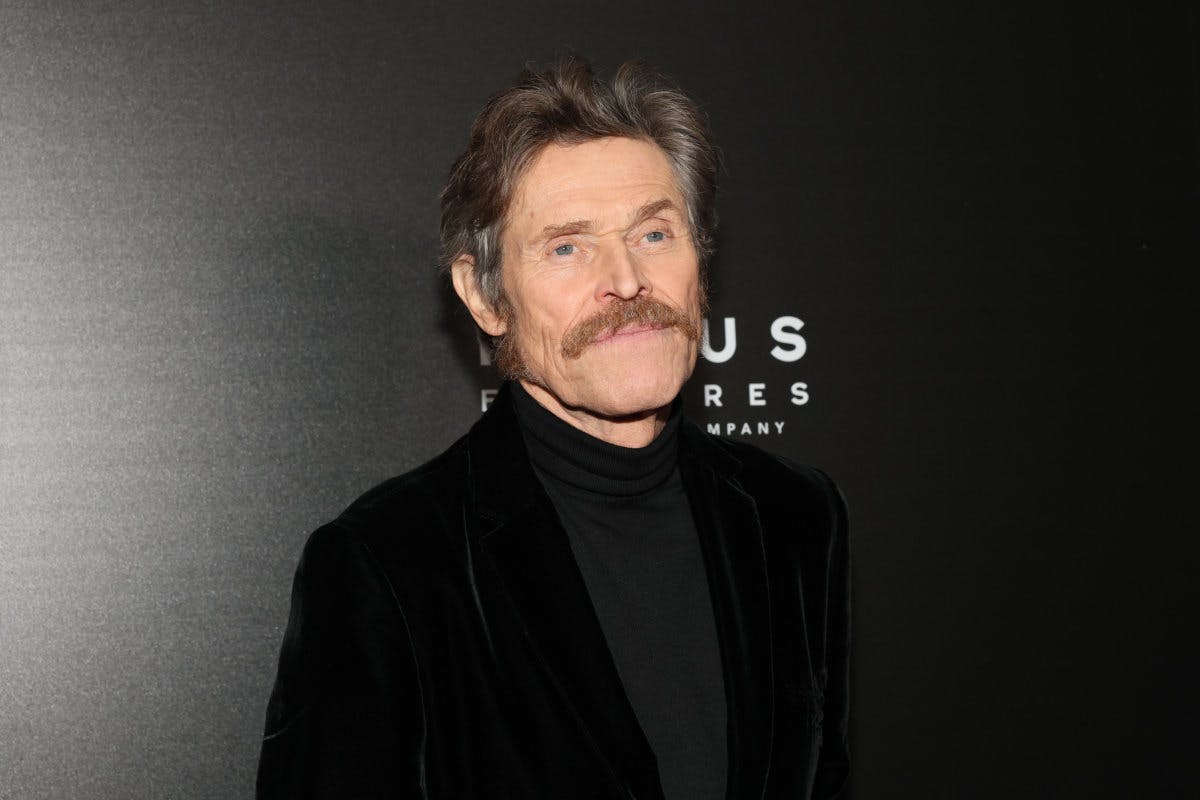 Willem Dafoe is a big mood.
In between shooting his feature in the New York Times's style magazine, the actor took a break to play a harmonica while wearing a Hermès jumpsuit. No big deal.
Dafoe's instrumental solo may not be the most A1 performance, but Dafoe's 'fit was pretty clean. Still, casually playing the free reed wind instrument as you're dripped out in a French luxury brand is quite iconic if you ask me.
The video surfaced earlier this month, but recently, it began to make its rounds again on social media. And given the beloved status of Dafoe, fans are more than here for it.
Dafoe — known for his roles in the Lighthouse, Spider-Man franchise, and American Pyscho — is the gift that keeps giving to the big screen and fashion world.
Every now and then, he'll grace a spread or brand with his model skills. Calvin Klein and Palace got the Dafoe-approval's last year, with the actor starring in their campaign. And must we forget his brief stint as a runway model for Prada's Fall/Winter 2012 menswear presentation?
'Fits from his latest cover naturally didn't disappoint, either, as Dafoe donned not only Hermès threads but also tasteful Bottega Veneta and Saint Laurent garments too.
What can I say? Dafoe is just a legendary actor and overall cool guy who looks effortlessly good in almost everything he wears.
The 67-year-old entertainer — who currently stars in the psychological thriller Inside — revealed he's not opposed to reprising his role as everyone's favorite villain, the Green Goblin in the Spider-Man universe — only "if everything [is] right," per Dafoe. He also revealed that he "fantasized" about playing an imposter to Joaquin Phoenix's Joker (could we see a Joker 3 cameo, maybe? Hmm).
More roles mean more premieres and editorial features and, thus, potentially more looks from Dafoe. Why, yes, please.