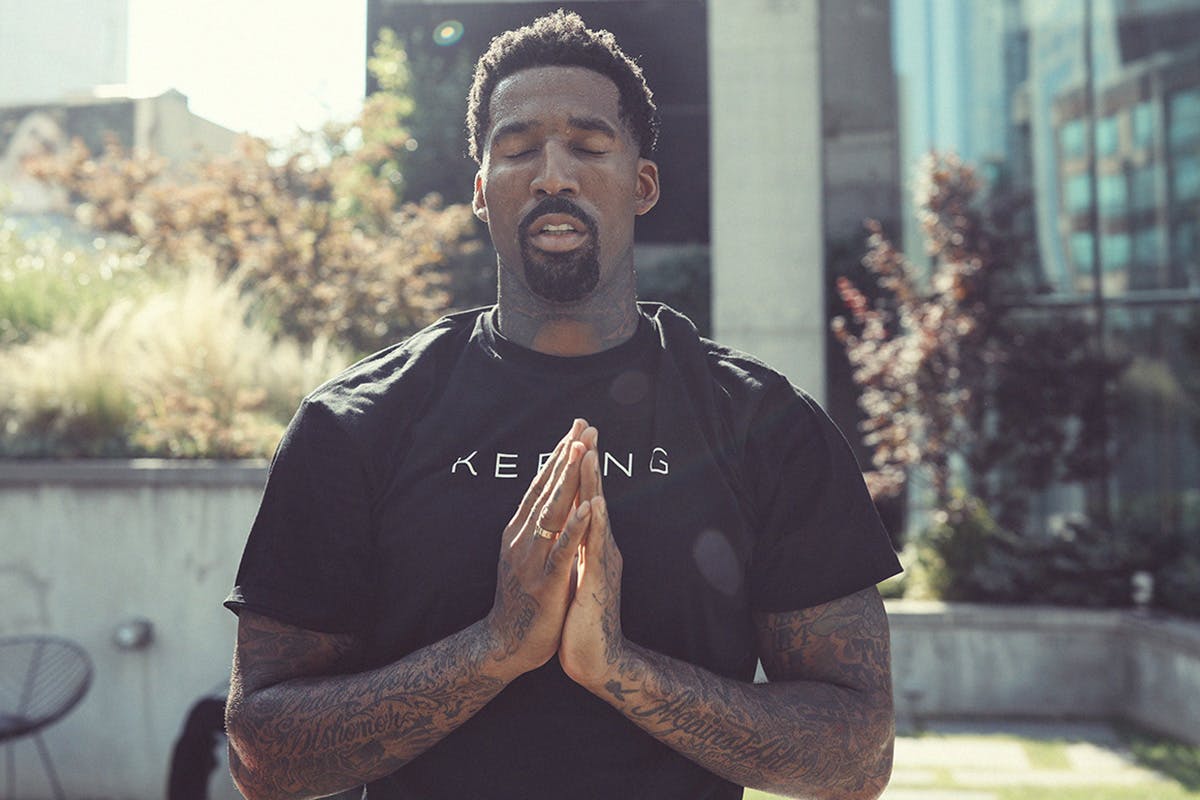 After missing the whole of the 2015-2016 season following surgery to repair a tear in his right hip, Wilson Chandler rebounded hard. The Denver Nuggets forward scored 25 points in back-to-back games for the first time ever in November and finished the campaign with a career-high average of 15.7. And he did it all without eating any meat, poultry, fish or dairy.
At 6ft, 8in tall, weighing 102kg and heavily tattooed, Chandler is perhaps not most people's mental picture of a vegan. But then maybe that's part of the problem. Particularly in the US, eating meat is equated with masculinity. It's Man vs Food, a clammy Adam Richman battling his way through a bloody hunk of beef and hanging the consequences for his waistline and arteries, never mind the environment — livestock is responsible for 28 percent of greenhouse gases — or the cow. (Incidentally, Richman is now a slimline flexitarian.)
A plant-based diet is proven to reduce the risk of diabetes, heart disease and cancer, but so far not to enhance the performance or resilience of athletes, whose protein requirements are also heightened. But after a successful and largely injury-free season, Chandler is convinced of the benefits, even if his teammates have yet to be. "Right now, because I'm in the beginning stages, they're like, 'How are you doing that?'" he says. "I think once they've seen the long-term effects, they'll be more like, 'Man, I want to get into that...'"
Below, in his own words, Chandler explains what led him to the vegan diet in the first place, how it's effected his performance, and the importance of other practices like yoga and meditation.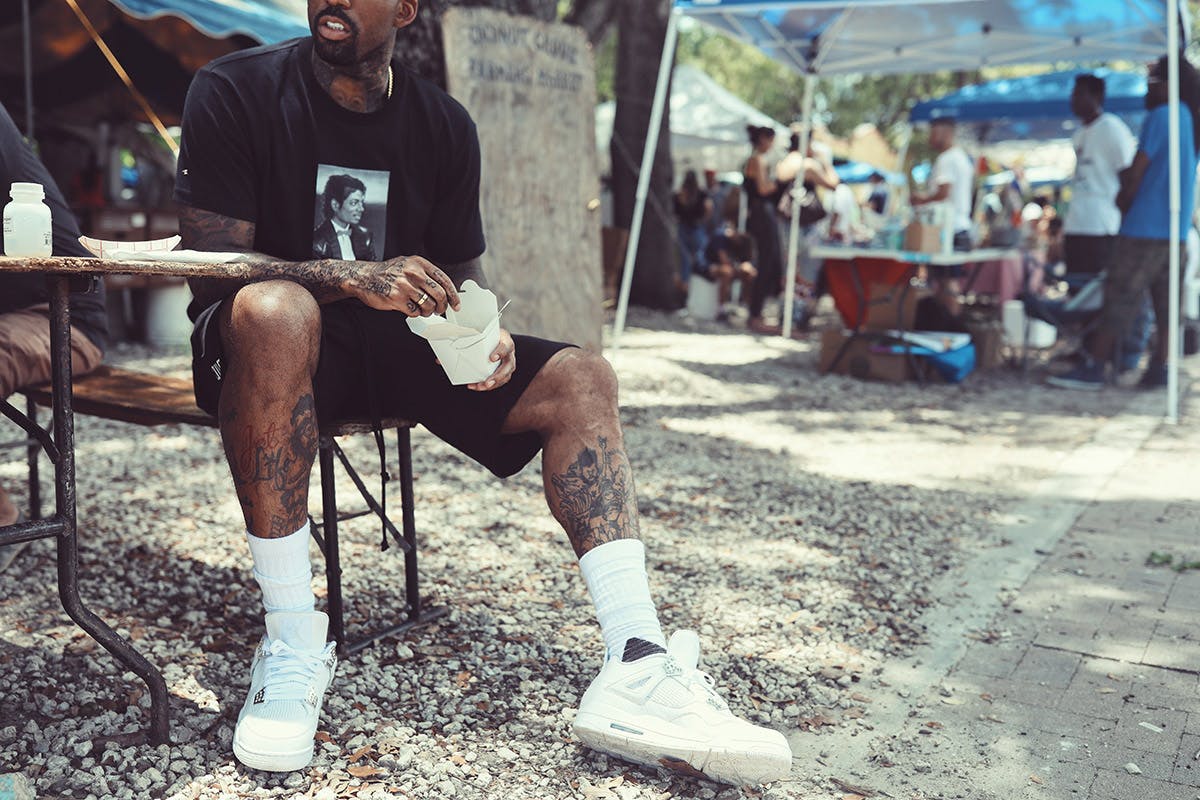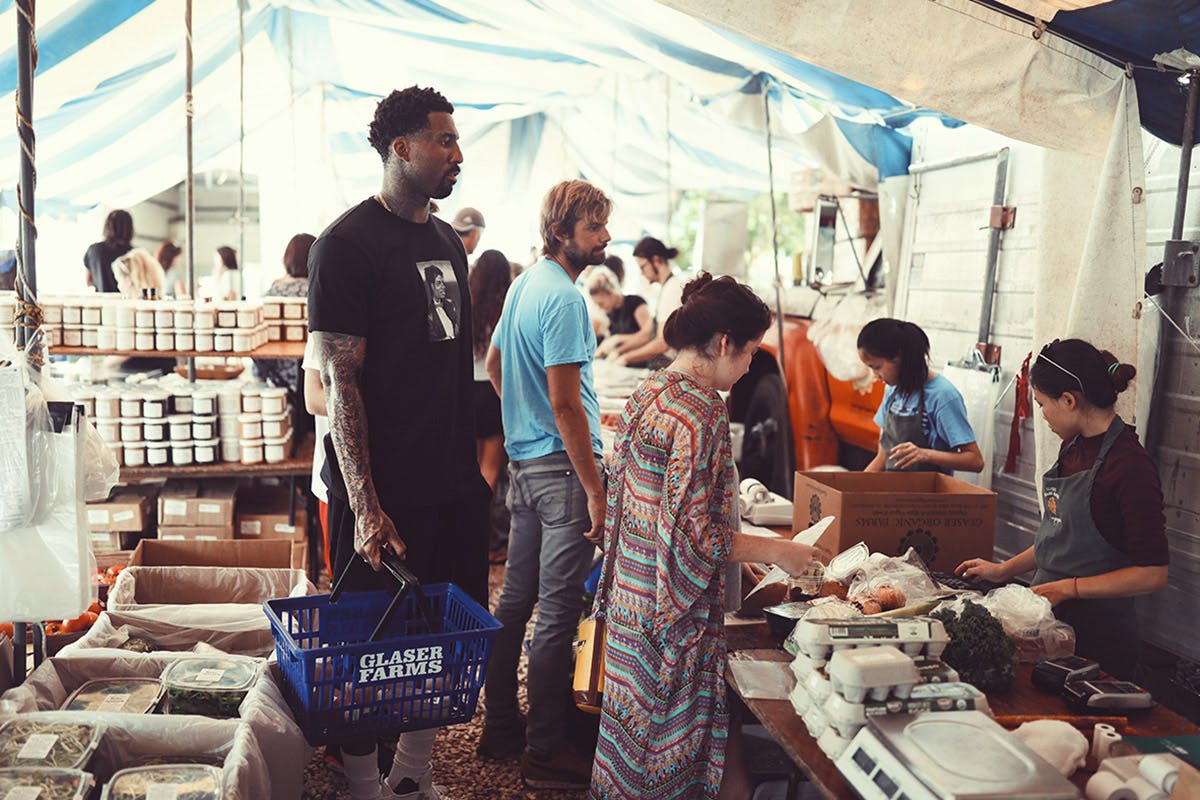 A few things led me to the vegan diet. I guess the first thing to say was that I had multiple injuries and surgeries. Then additional complications: stamina level, inflammation, stuff with my stomach, overall mood, how my body was feeling and working.
I first heard about the vegan diet from this guy I used to play basketball against in high school. His name was Chris Douglas-Roberts and we became good friends. He was the first person that I'd seen who was on that type of diet that I could relate to. Then I was out in LA training when I met a lady named Rodiah Dorcely who was doing this thing called The Spirit Diet. She made me understand how I could adopt that type of lifestyle and how it could benefit me with injuries, inflammation and prolonging my career.
The animals that we eat get their protein from plants. So we're eating the protein that they're eating from the plants.
Eating a vegan diet has changed my everyday living. I sleep better, I wake up in a better mood, I recover faster, I'm not so inflamed, not so achey. I feel better overall, in everything that I do. I can take in more information easier. My mind is just open.
When I woke up this morning, I had some water and celery juice to cleanse my body. But normally I try to get in some protein. Yesterday morning I ate protein pancakes made with vegan butter and protein powder. Then I had some fruit. For lunch, I ate vegan tacos topped with vegetables and cilantro. Between lunch and dinner, I had a vegan protein shake. Then for dinner I had a veggie burger and some sautéed vegetables. Throughout the day, I drink water; I also drink a lot of cranberry juice. Then most nights before I go sleep I try to drink a protein shake and some tart cherry juice for recovery.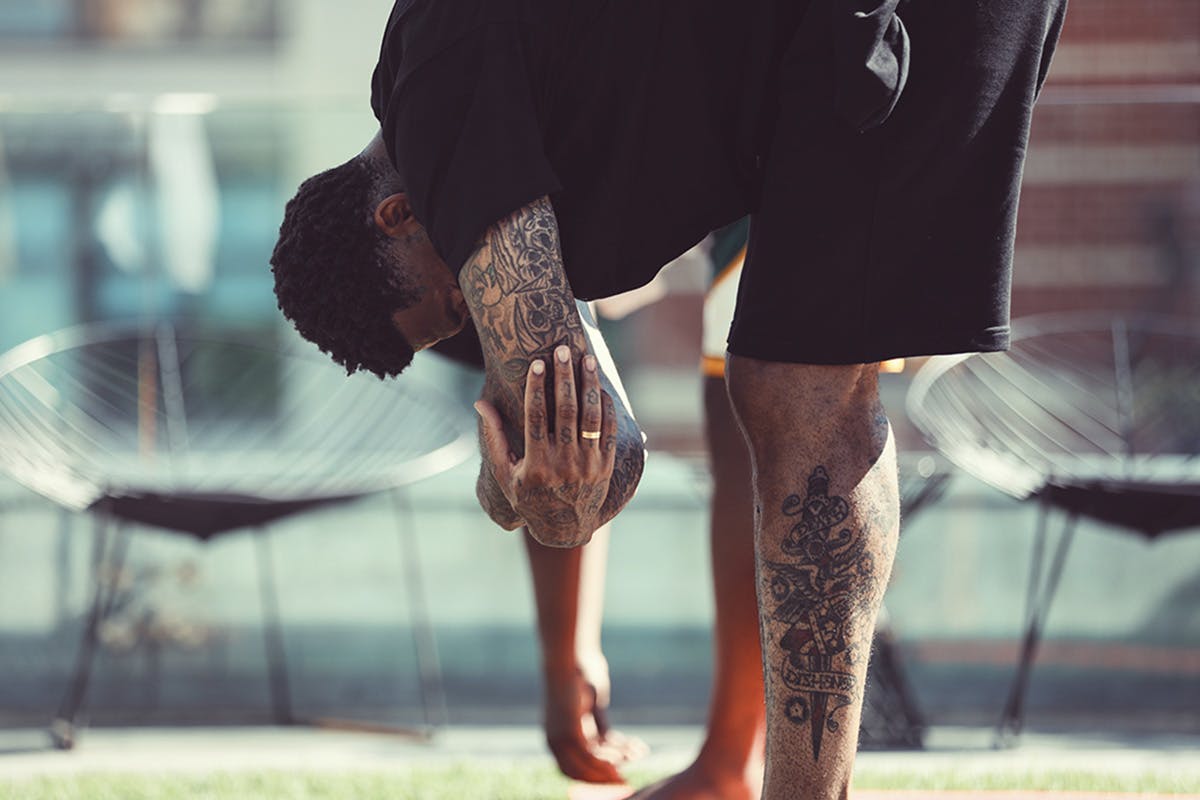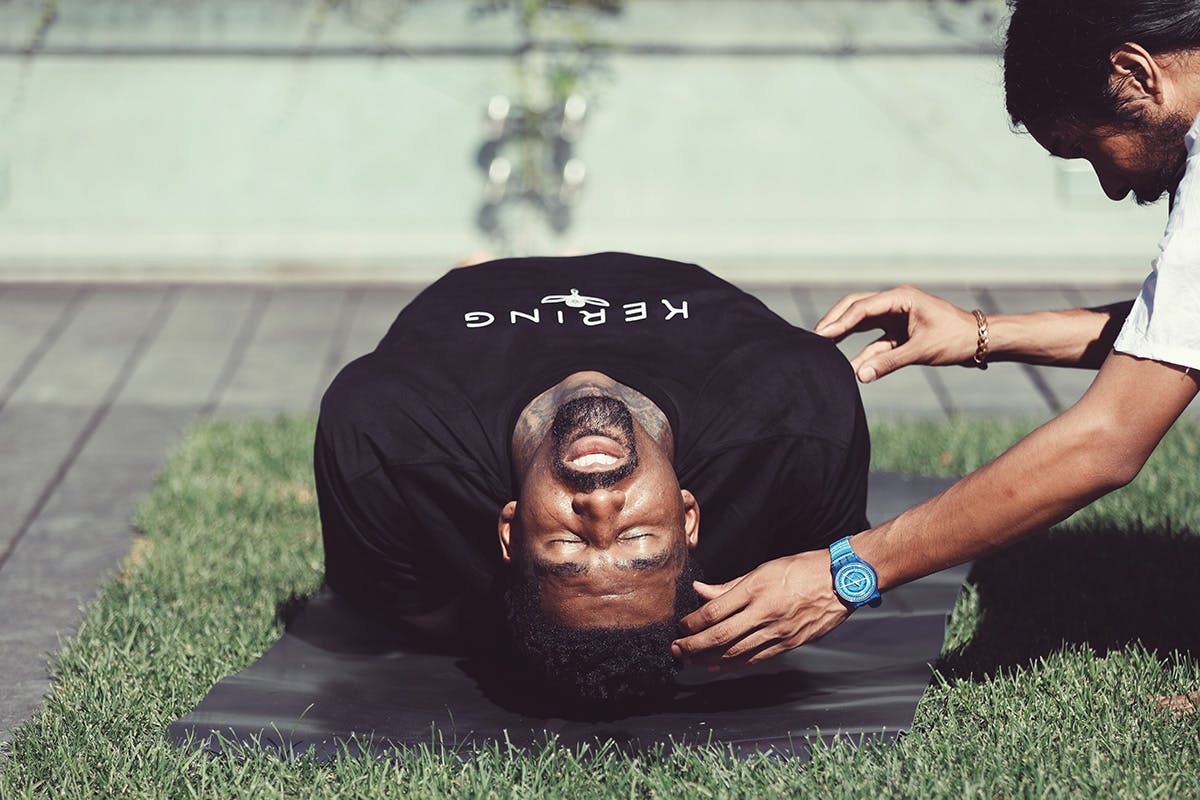 I dabble in natural herbs. There's a company called Dragon Herbs, based in LA. I'm a fan of the owner, Ron Teeguarden. The supplements are really good. They're based on Chinese medicine. I don't know if you've ever heard of Dr Sebi but I've also been using a couple of his supplements. Do they make a difference? Yeah, definitely. Your body was made to eat whole foods, natural herbs and stuff like that. I think they're amazing. My body feels great.
Travelling is a tough thing. It's the toughest thing, actually. But apps like Happy Cow and PostMates make it a lot easier to find vegan spots on the road. I try to go to a store like Whole Foods and get some things. I generally take protein powder everywhere.
If I'm travelling, tart cherry juice helps a lot with sleeping. I try to sleep as much as possible: on the plane, when I get to the hotel. Meditation is also great way to rest your body and your mind.
I got into meditation kind of by accident. It goes hand in hand with that vegan world so you start meeting people that are into meditation, spirituality… I met this yoga instructor named DJ and he introduced that too. I try to meditate every day, but it's tough with my workout schedule and travelling, so I just do it as much as possible, when time allows. I try to do yoga with DJ either before or after a workout. It helps me to feel loose and balanced. In the off season, I train for three, three and a half hours a day. Early in the season, because of tactics drills, maybe like four, four and a half. An hour to an hour and a half of that is actually spent on the court, an hour in the weights room and an hour with the physical therapist. And then the other time is spent basically on what you want to do.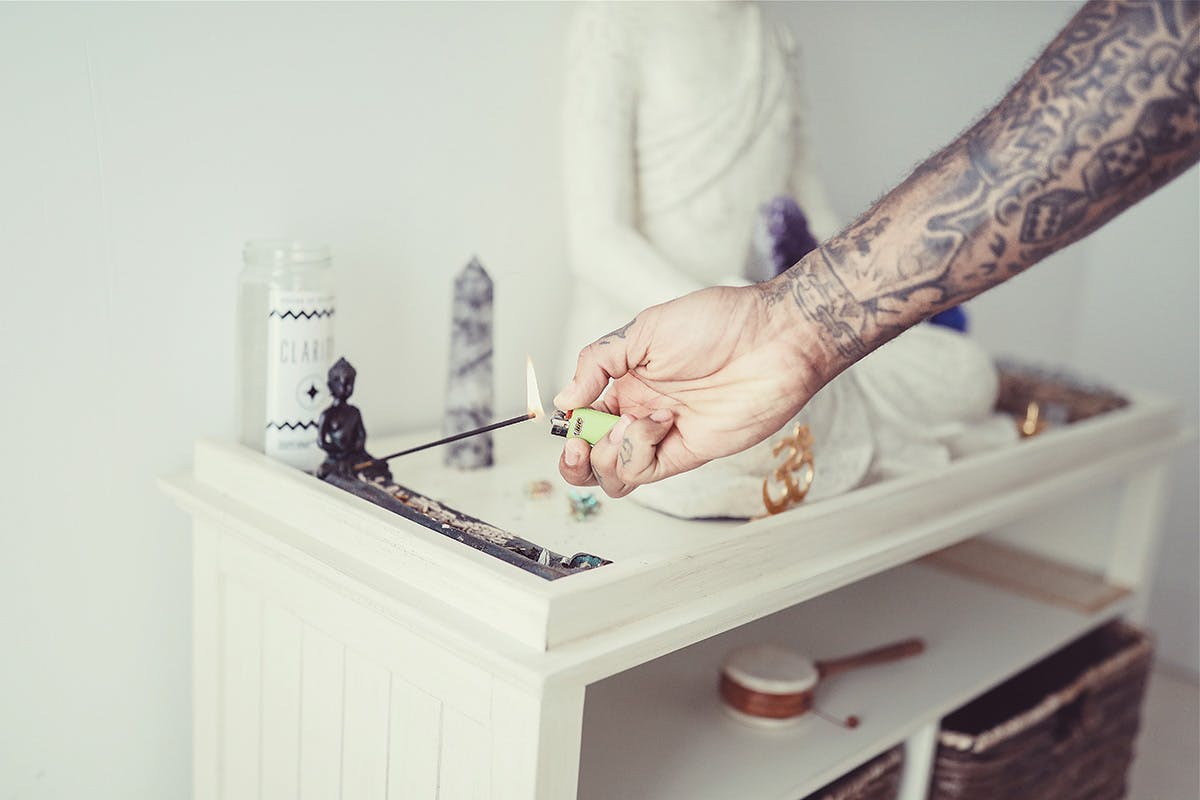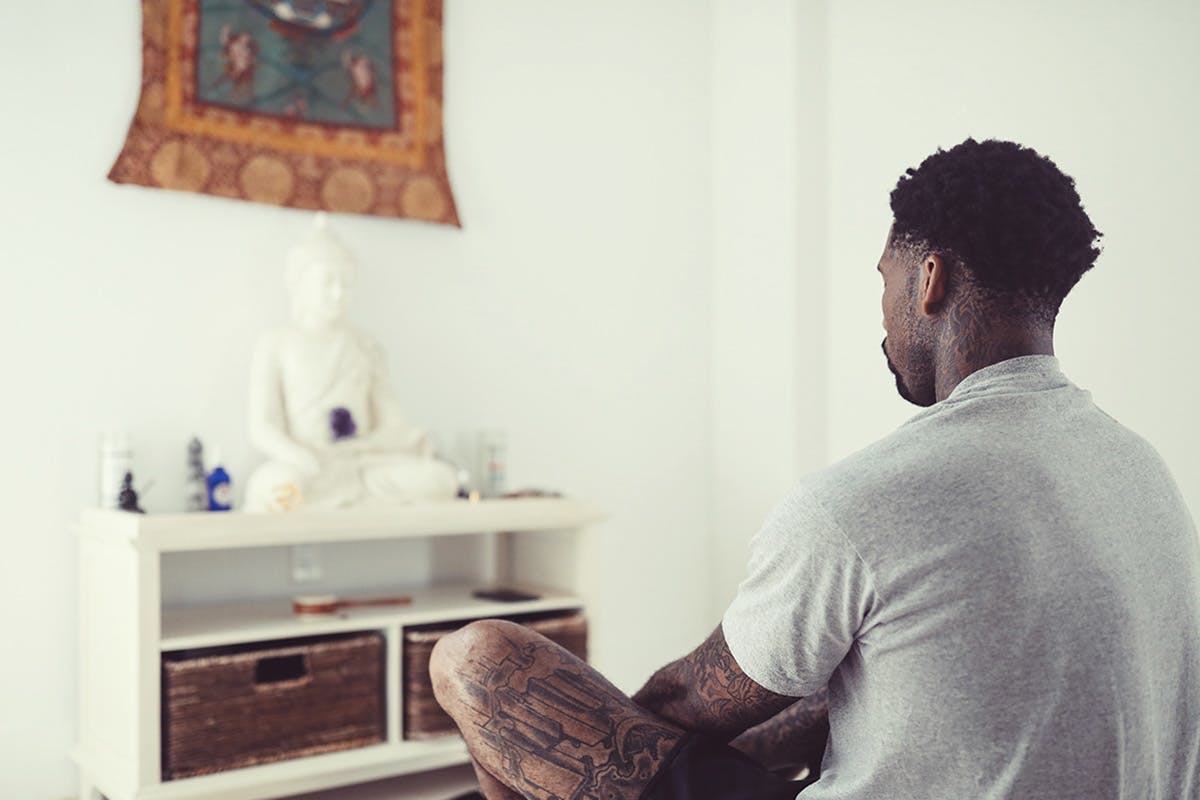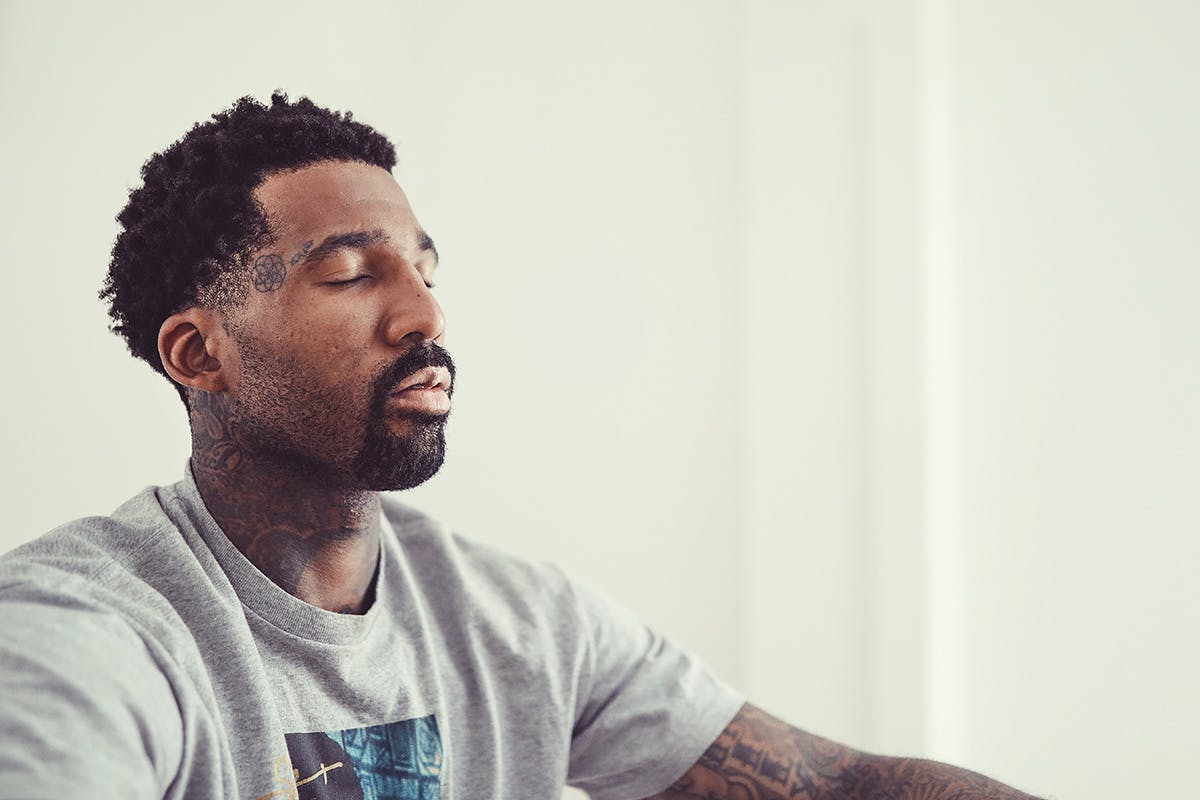 I do extra work before and after training. When you've had injuries like I've had, you gotta stay on top of your body to prevent those things from happening. I do mobility stuff, strength, balance. Even a small thing like getting in the hot and cold tub, icing, getting a massage - whatever it takes. It depends on how my body feels.
I think you have to take a lot of responsibility as an athlete. First of all, just showing up, being open and working. But also when nobody's around and you're at home, eating the right things to give yourself the chance to recover, getting proper rest, staying hydrated.
I get a little bit anxious before games. I try to get a nap in, wake up, eat, drink, go to the game, do my everyday workout and get ready: relax and chill, listen to music, just let it come to you. I think you can be pumped on the inside without being physically pumped on the outside. Your mind being focused is definitely the way, in my eyes.
Everybody hates to lose. You've just got to get on with it because every game in the NBA comes so fast that you can't dwell. I mean, you can for a couple of hours, or maybe a day. But you have to get over it and look forward to the next game. See what you did wrong so you can correct that.
I want to say that I don't listen to criticism. But everybody's on social media now, so you log on and you got someone talking about this or that. You can't take it personally, and you can't stop it. So you've got to kind of deal with it and try to block it out as much as possible.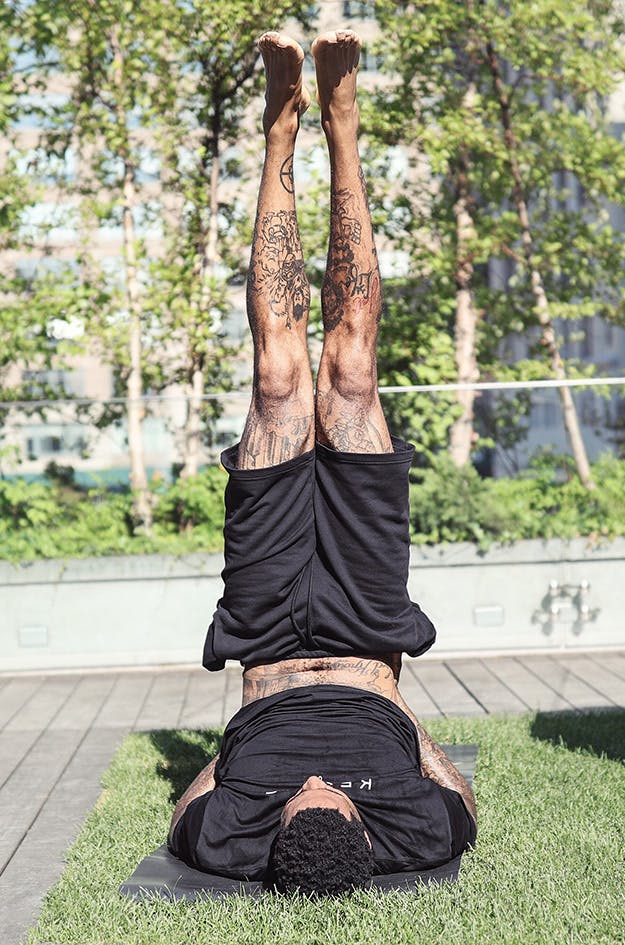 I met this lady named Ramatoulaye Sy who was helping out with the SEED project in Senegal. I was like, "That's cool, I'd love to go one day." She called my bluff and said, "Well, I'm going next month..." It was the greatest time of my life. To be around different cultures and see how they live, their values and morals... It makes you realise how blessed you are, having the opportunity to go to school and play basketball. It makes you value certain things more and other things less.
I used to fish. But it's kind of like you can't fish because you're vegan, so I haven't been. I went fishing once, but then I got a lot of backlash. I think I'm going to stop saying "vegan" and start saying "plant-based diet" instead. Vegan is a little bit extreme.
I love paintballing. I love go-kart racing. I love Mario Kart. Am I competitive? It depends on what it is. Paintball, I'm competitive. Go-kart racing, I'm definitely competitive. I have to win Mario Kart.
Next up, here's the real reason why millennials and generation Z are so obsessed with social media.