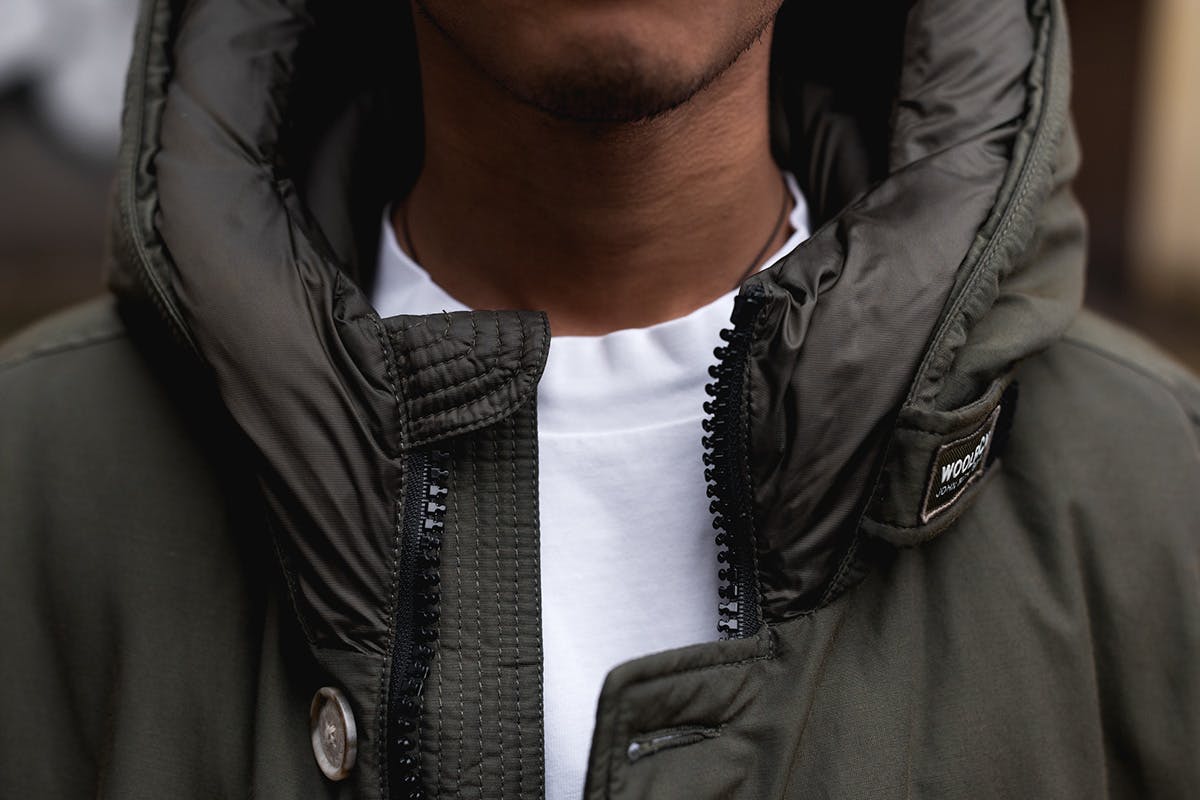 Woolrich is one of America's oldest companies and the oldest manufacturer of outerwear in the U.S. Almost two centuries after it was founded the brand still finds space for innovation on even its most recognizable products and for Fall/Winter '16, it's reinvented the classic Arctic Parka.
Intriguingly the update has refined the coat rather than add contemporary new features. The Arctic Parka No Fur (its name is a dead giveaway) is the parka's first fur-free renewal. Woolwich has discovered a new way to maintain warmth by adding a higher collar, just a few centimeters of extra fabric around the neckline providing insulation equal to the vintage model.
The brand has managed to create a sleeker looking coat without compromising on protective functionality, thermal performance and wearability. Key features include a Made in the USA Ramar Cloth shell with Teflon Sheild+ water-repellent protection, 800 fill 90/10 duck down insulation, and a 20 denier ripstop lining. All that jargon adds up to an incredibly warm but lightweight coat.
The term "parka" dates back hundreds of years and originally referred to the animal skins worn by the Aleut people — the indigenous people of the Aleutian Islands in the Northern Pacific Ocean. Woolrich first developed its Arctic Parka during the '70s for construction workers building an oil pipeline in Northern Alaska. The down filling, fur-lined hood, and water-resistant shell protected them from extreme conditions and temperatures averaging -20° F.
This wasn't the first time Woolrich had served its country and people. Founded in 1830, it made wool blankets for soldiers during the Civil War and both World Wars; vests for railroad men; outfitted Antarctic explorers; and produced stockings and coats for World War II soldiers. The brand celebrated its 185th anniversary in 2015 and continues production on most of those utilitarian garments—including the blankets—from the Woolrich Woolen Mills in Pennsylvania, the oldest continuously operating vertical woolen mill in the U.S.
Stay up to date through Woolrich Agenda, Facebook and Instagram. Shop online now via the link below.
Check out more from Woolrich's FW16 collection.