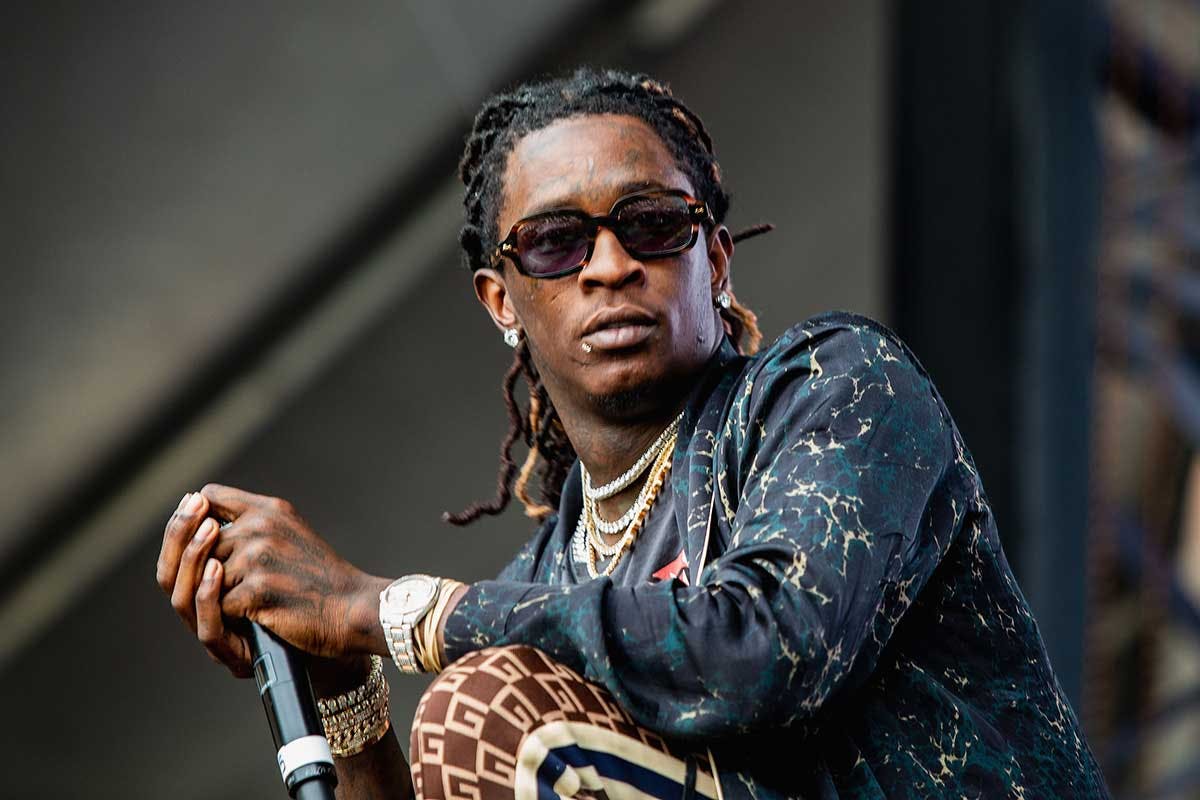 If you've been hoping for a collaboration between the titans of Atlanta rap Young Thug and André 3000, consider your hopes dashed. Because Thugger's latest uncalled-for comments made sure that that will never happen.
During Thug's appearance on T.I.'s Expeditiously podcast earlier this month, he addressed why he and 3 Stacks have no records together, refusing to recognize André's legacy and impact on hip-hop. "I can't rap you two Andre 3000 songs. I ain't never paid attention to him, never in my life," Thug said.
T.I. questioned why Thug was dismissing a musical legend that hails from the same city he does despite having collaborated with Elton John, to which he responded: "But the difference between Elton John and André is – to simplify it – Elton John likes to kiss ass, and Dre likes his ass kissed."
Thug continued his bizarre tirade, claiming André had no desire to work with him because he feels the Outkast rapper doesn't embrace the younger generation. However, people on the internet were quick to point out that Young Thug's bizarre theory about André 3000 has zero basis and that he has in fact sung Thug's praises multiple times, from interviews to stages.
"Back in 2016 at Phife Dawg's funeral, Andre 3000 personally shouted out Young Thug when talking about the new generation of rappers changing the tide of music. Let this show that EGO is the death of men," a Twitter user wrote alongside a video of the rapper shouting him out.
Another tweet pointed out "Young Thug says he hasn't worked with Andre 3000 because he feels Dre looks down on the new generation. I feel like Thug made that up in his head."
All we wanted from Thugger was his album Slime Language 2, but instead, we got an Outkast diss. Unsurprisingly, in light of Young Thug's bizarre and unfounded claims about the legend that is André 3000 social media has been awash with jokes. Check out some of the best reactions below.